6 Things You Need To Know Before Visiting Blue Pond, Hokkaido During Winter!
Winter season is slowly approaching in Japan but there is some city that already snowing. Would you guess which city it was? *drum roll* It's Furano, Hokkaido! I couldn't imagine how freezing it was especially if the travellers are not used to a cold weather. Fret not, one of the Road to Japan members are here to help us through sharing some tips that you should know before heading out to the Blue Pond during winter!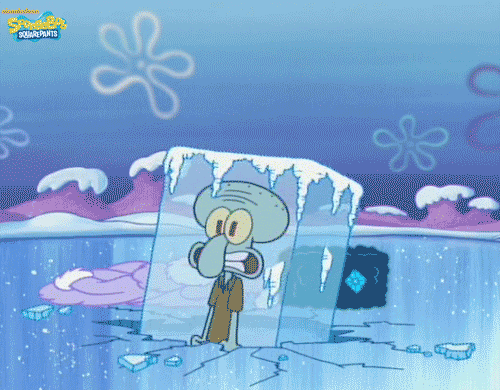 There are more than 10 reasons why you should visit Hokkaido at least once in your lifetime, including this place: Blue Pond. Our travel buddy known as Hang Dhamin sharing his experiences with the dramatic title 'Blue Pond Story and Love-Hate Relationships With Winter' through the Facebook group! To add on, it's actually his second time visiting Hokkaido. But this time, the three musketeers are going on an adventure and tried the 3 Days Hokkaido Inter City Bus Pass (¥5,000). Without further ado, grab your winter jacket to start this journey!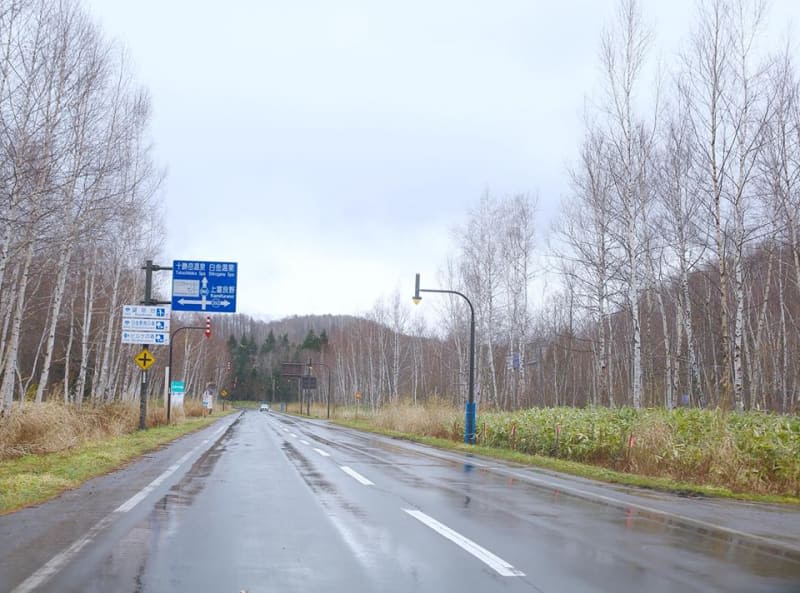 En route to Blue Pond!
Blue Pond is located near Biei, Hokkaido and just got promoted as a tourist spot until recent years. Why the pond is in blue colour? During 1988, Mount Tokachi erupted and in order to protect the Biei town, they create a route to let the water flow to the river and that's how the Blue Pond was born. There are a few ways to visit the place, one of them is from Sapporo, and that's how Hang Dhamin journey starts. It took around 3 hours from Sapporo to reached Asahikawa. Then, they checked in at a hotel and took the bus to the Blue Pond. The journey was said to be around 70-80 minutes. Upon arrival, he learned that they are 6 things you need to know before heading to Blue Pond during the season.
1.  Blue Pond is Not The Main Tourist Attractions
Since it's not the main tourist attraction *yet*, public buses that are heading to the Blue Pond is very limited. Plus, to head over there you have to wait for 4 hours en route to Shirahige Waterfall. But, if you don't want to wait for such a long time, you need to rush and just walk around the Blue Pond area and grab the bus that is heading to Asahikawa (the bus will be back after 30 minutes and will stop at the opposite bus stop).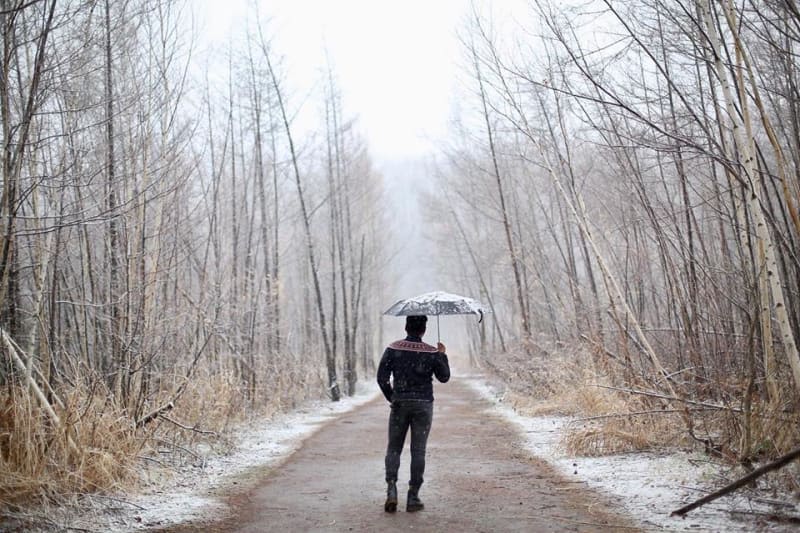 "10 minutes after we arrived at Blue Pond, the snow starts to fall," said Hang Dhamin.
2. No Shelter Area
Imagine it was snowing unexpectedly (it was raining too!), and you can't hide anywhere in the area except under the umbrella. Plus, we couldn't find any toilet at the place. *shivers* So be prepared to survive this weather if you are going during fall/winter!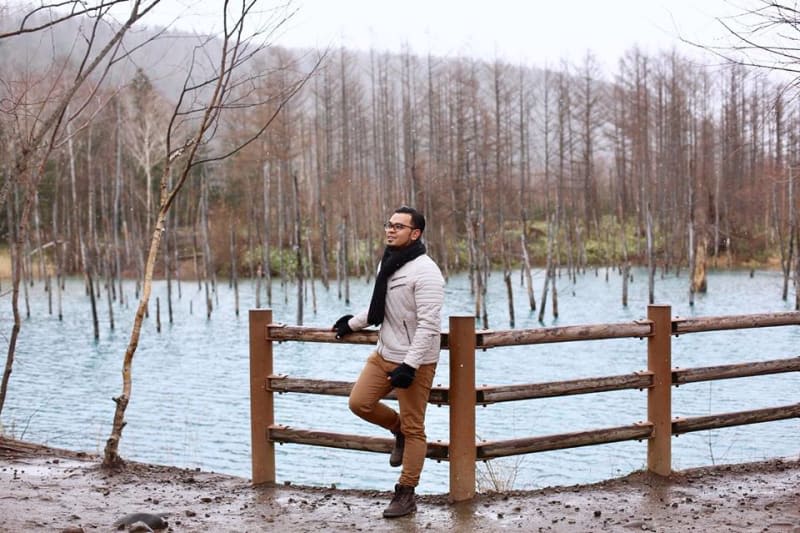 Enjoy the scenery of the place.
3. It's Far from Other Attractions & Hotels
The nearest attraction is Shirahihe Waterfall, which are located 5 minutes by car and 45 minutes of walking. That's when a bunch of hotel can be seen near the waterfall area.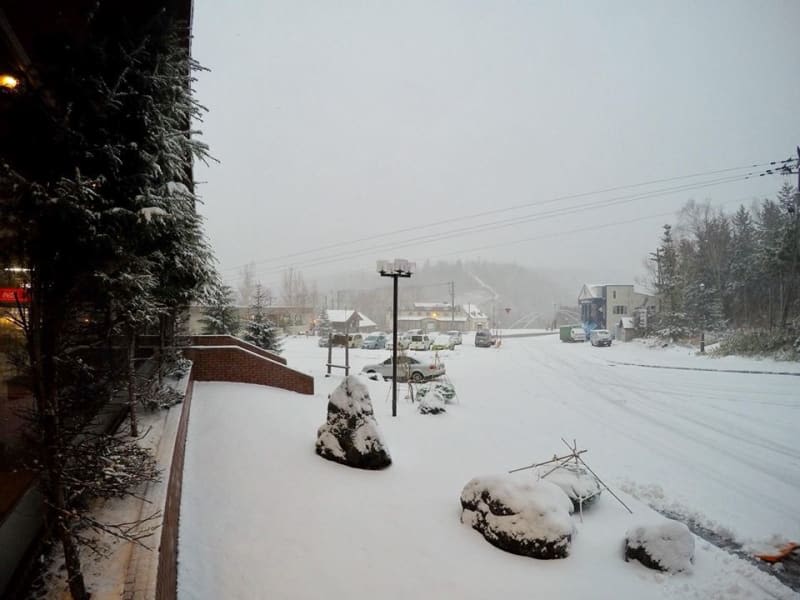 The distance from the Blue Pond to the nearest hotel took around 45 minutes by walking.
4. Taxi Service Unavailable
When we were spending our time there,  we noticed that only private tour buses and private cars approaching this tourist spot,  but surprisingly, there was no sign of taxi waiting anywhere. We were quite disappointed as we planned to visit the waterfall by taxi from the Blue Pond.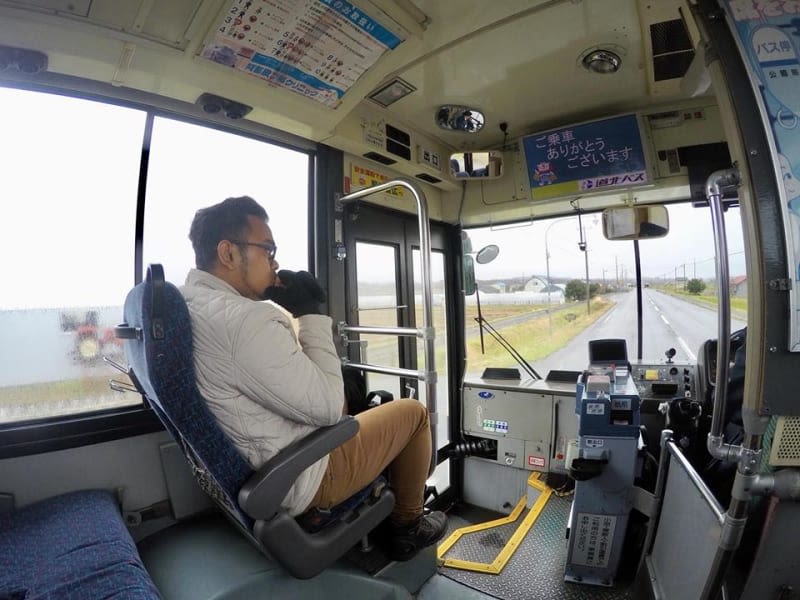 5. There are No Food and Drinks Stall
Although, he didn't explain in details regarding this, but fret not as we got 3 basic tips to survive your Japan trip! One of it is to purchase something from the convenience store and bring along the trip because there are no food and drinks near the Blue Pond. Pack a few food just in case you get hungry during the trip is always the safest thing to do!
6. Timing Is Everything
The only reason they can come up with all these tips is they went through all this during their rough trip to the Blue Pond. And guess what? It doesn't end there! Even though snow was falling quite heavily, they insisted on continuing their visit to Shirahige Waterfall while waiting for the 4 hours bus to come back. Since their umbrella broke because the wind was blowing heavily, they had to think of another approach instead of the original plan: walking. So, they decided to ask for a ride along the road and stopped a car. Fortunately, they succeed and the best part was the driver was heading to the same direction! They went to the waterfall together and he described that:
Due to heavy winter, the Shirahige Waterfall view didn't captured our attention. Plus, all of our phone was drained due to the weather.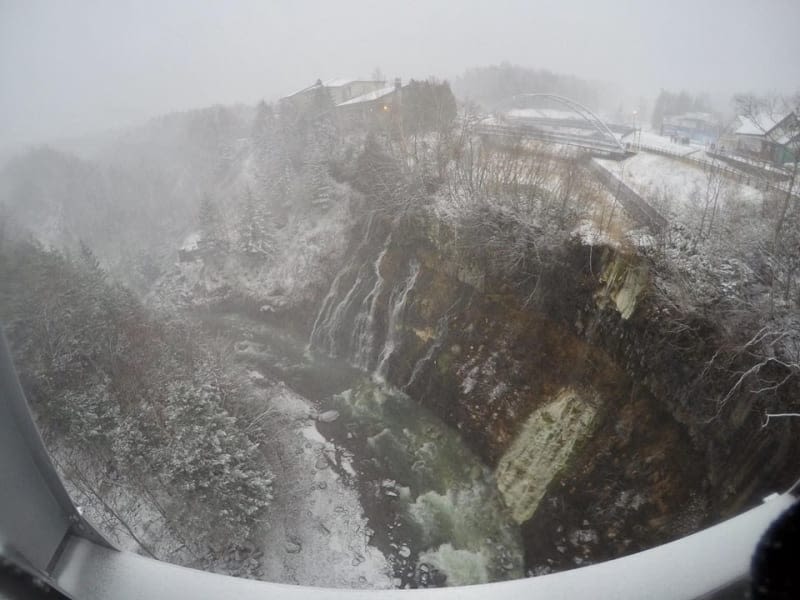 After the waterfall, the driver sent them to the nearest shelter.  They warm their self up at Shirogane Hot Spring which was the waiting station for the bus to Asahikawa. Through the timeline, we can see that Hang Dhamin and his friends had an incredible adventure. His final advice was to choose the right timing if you are planning to visit the Blue Pond, especially during the winter. For him, it's not a great idea to visit that two places during the unstable winter weather and also to commute by public bus.
—
A lesson was learnt and meant to be shared! I'm pretty sure this would help all of you out there who are planning to visit one of the Biei sightseeing spots, Blue Pond. You have heard the story and if you are going on a trip to Japan worried about finding accommodations and halal store nearby you, don't forget to download Halal Navi to ease your trip!