3 Basic Tips You Need To Know To Survive Your Japan Trip If You're A Muslim
In a country with a small population of Muslims like Japan, finding Halal foods are not as easy as in our home country. Not to mention the language barriers that we will face, as most of the local do not speak English and the information are mostly written in Kanji. It can be really scary and panicky for the first timers *starts running in circles*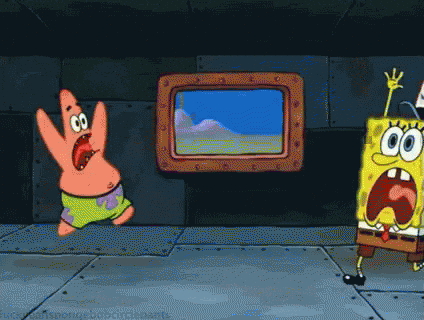 But worry not, to help you out, Mr. Musafir has shared us some useful tips on how to survive Japan as a Muslim. So make sure you know all of these 3 things before going to Japan and be prepared!
Tips 1: Communicate with the locals
Halal food is usually the main concern of Muslim travellers in Japan, especially with language barriers it is hard to communicate with the locals. However, Japanese people are usually very helpful and ready to assist us as long as we know how to ask them in the right way. Here is what you need to ask while at the restaurant: 👉 この料理はお肉かお酒などが入っていませんか?Kono ryouri wa oniku ka osake nado haitte imasen ka ? Does this food contain any meat or alcohol?👉 この飲み物はお酒が入っていませんか?Kono nomimono wa osake ga haitte imasen ka ? Does this drink contain any alcohol? 👉 すみません、豚肉がだめです。Sumimasen, buta niku wa dame desu. I am sorry, i can not consume pork. 👉 お祓い食べ物 / 飲み物はありませんか?私はムスリムだからです。Oharai tabemono / nomimoni wa arimasen ka? Watashi wa musurimu dakara desu. Do you have Halal foods here? I am a Muslim. Bonus tips: If you are not confident enough to speak those Japanese phrases, you can use our Muslim dietary card (click the link to see more card) to order a Halal friendly menu in the restaurant. Just print it out and show it to the Japanese staffs
Tips 2: Find Halal restaurants without having doubts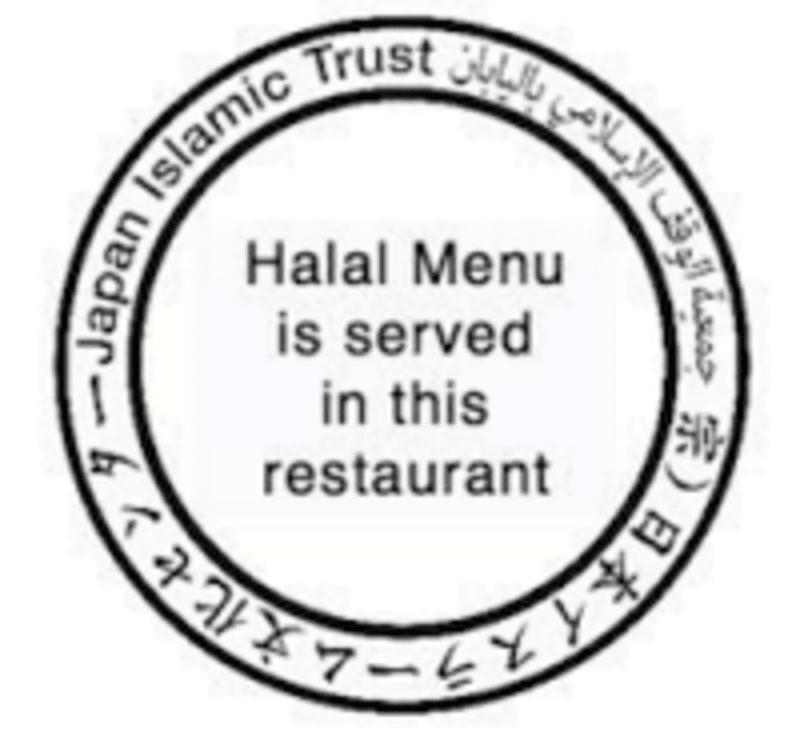 Halal Sign from Japan Islamic TrustNonetheless, there are many Halal restaurants you can find all around Japan. Especially restaurants owned by Turkish, Indian, Pakistani, and Malaysian. Every restaurant that serves Halal foods will usually put a Halal sign in front of their door. Even some Japanese restaurants also pursue Halal certification from the Halal certification bodies in Japan.
Although the number of Halal certified restaurants are not many, they are mostly situated in strategic locations such as the international airport or main train stations. However, those restaurants are usually a bit more expensive than normal restaurants. P.S: You can find more Halal restaurants in Japan that suit your preferences through Halal Navi app and web!
Halal Navi have more than 800 restaurants with Halal information so you won't have to worry about finding one anymore 😉 Some of Halal Restaurants in Japan 東京 Tokyo
大阪 Osaka
京都 Kyoto
北海度 Hokkaido
3. Survive Japan with Konbini (Convenience store)
Convinience store (Konbini) in Japan
You can also buy food and drinks at the 24hours convenience store or like the locals called it, "Konbini" . Konbini offers a wide range of food and snacks and at times it might be a cheaper option than eating outside! The picture below shows a variety of foods and drinks you can choose especially those with seafood ingredients.
Among the affordable foods you can buy in a Konbini is Onigiri [🍙、おにぎり], it's a rice ball made from white rice and wrapped in seaweed or nori [海苔]. The rice balls have many kind of fillings such as tuna mayonnaise, salmon, prawn, and many more.  However be careful as some onigiri uses meat as the fillings. Onigiri usually cost about ¥100~¥150 which are quite affordable.
Food racks at Konbini
Japan really takes "convenience stores" to a whole new level. Apart for it being available 24/7, 365 days yearly, not only they sells a lot of other stuff that ranges from clothes, electronic devices, bento, they also offer services such as post and photocopy service, buying flight or concert tickets to even paying utility bills and taxes! Since it offers almost everything you would possibly need, Konbini becomes an important part of daily life for people in Japan.Konbini can be found easily at petrol stations, side of busy roads, train stations, well almost everywhere!
Although Konbini sometimes charge a higher price compared to stores or supermarket, it's definitely a place that can satisfy anyone needs during emergency times or times when we are just in need of something for convenience!---Hopefully, those three tips will make your trip to Japan more pleasurable! However, if you are still worried about how to survive Japan alone, let Halal Navi app accompany you and be your assistant during your stay in Japan! You can search nearby Halal restaurants, prayer rooms, Halal stores, Muslim friendly accommodation and even talk to the Muslim community inside Halal Navi. All that are just one tap away! *This post was originally published at Musafir Papa Blog and was given permission to be translated and edited by Halal Navi.