9 Tips To Enjoy Cherry Blossoms in Japan During Pandemic!
Cherry blossoms or sakura are already starting to bloom in Tokyo and other parts of Japan and we are sure you're going to hanami soon! Hanami which literally means "looking at flowers" are the most anticipated event of the year by locals and foreigners. If you're planning to do so, make sure to read the etiquette to enjoy your first hanami to the fullest, especially during the pandemic 😉
1. Plan your sakura hunting
Japan is huge country and there are tons of parks that offer the view of cherry blossoms trees. All you need to do is planning which city that you wanted to experiences the view! In order to do that, you can refer to this year forecast and where can you catch sakura around Japan.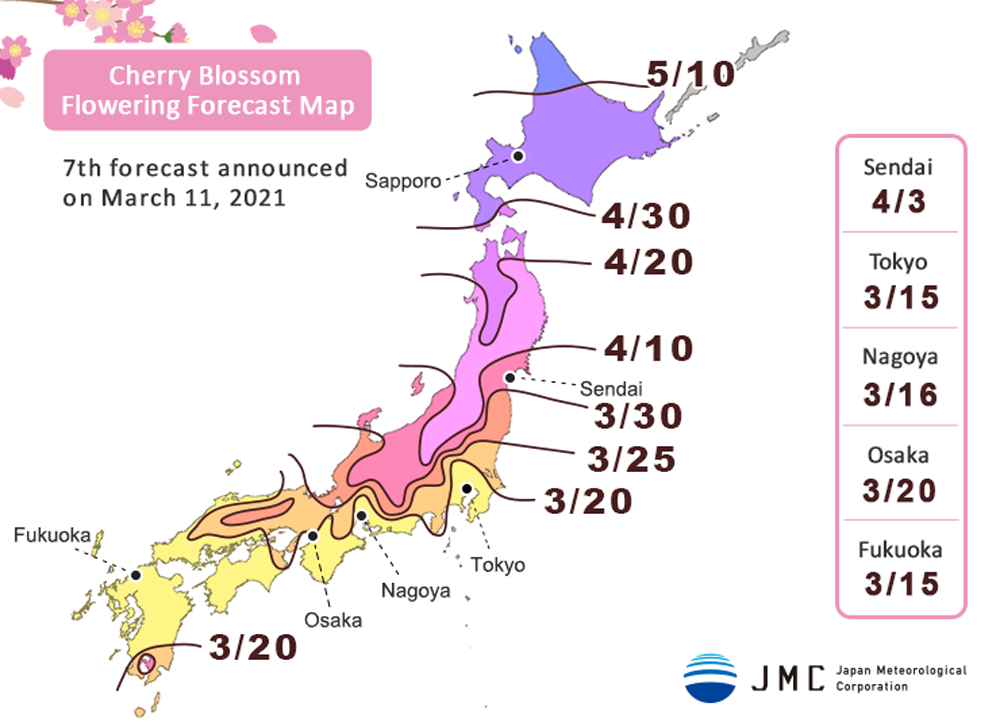 2. Come early & bring your own mat
Spring is the most peak season of all times in Japan! Besides tourist, the locals are also looking forward to seeing a beautiful blooming sakura too. It's one of the best time for them to spend with family and friends  😎 So, it's a perfect time to bring a mat, sit down and just relax!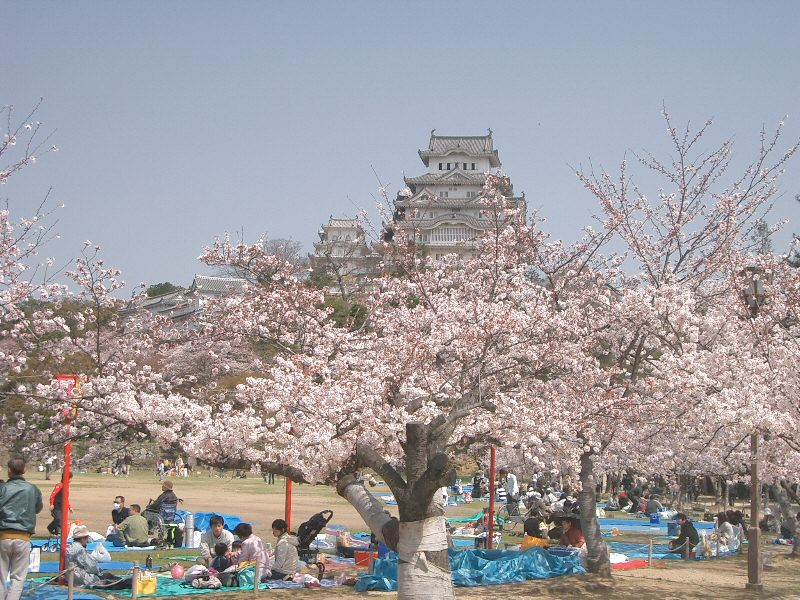 3. Give other people chances to enjoy hanami too!
We all know it's high demand during the spring season and everyone want a spot to be part of the remarkable view! That's why we need to left some spot for them and become a win-win situation  😉 During this year's hanami, we recommend you to still follow strict social distancing although it's expected to be crowded
4. Avoid going on weekends or famous sakura spots
To truly enjoy your Hanami picnics during pandemic we highly recommend you to avoid the weekend crowd as we know how crowded it can be! If you're only available during the weekend, opt for smaller and unknown parks as they are most likely to have few people compared to famous parks like Shinjuku Gyouen Park.
5. Let the Sakura trees stay as it is
Sakura tree is sacred in Japan and it was part of their culture and tradition. So, we must respect their belief and you shouldn't pluck, climb or even shake the trees to get an Instagrammable photo! If you didn't do anything to harm the trees, congratulations for not being caught by the cherry blossom police unit! *I wish they exist*
6. Check Permission for Barbeques
There are some of the parks that don't allow you to do barbeques, and due to that, you have to double confirm with the park management. One of the places that allowed you to do so is Maruyama Koen in Hokkaido and they even have a rent out grill services for you!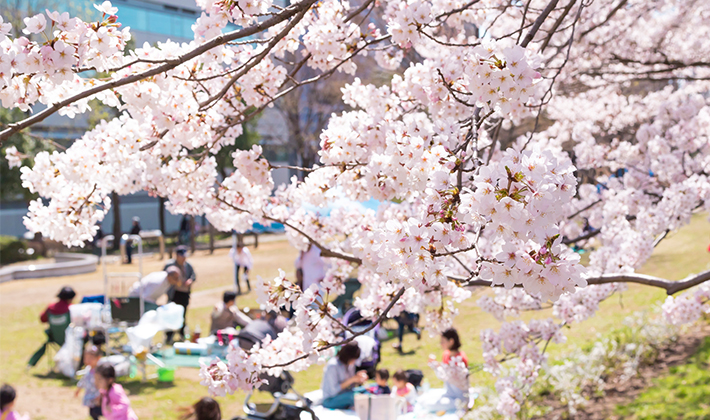 7. Bring your own Halal bento for a picnic!
If you can't do the barbecues, its okay! Just bring a home cook meal and picnic with your loved ones. One of the #halalnavitips is to head to Zenmai Halal Bento and stroll around the Tokyo to get the best spot for hanami!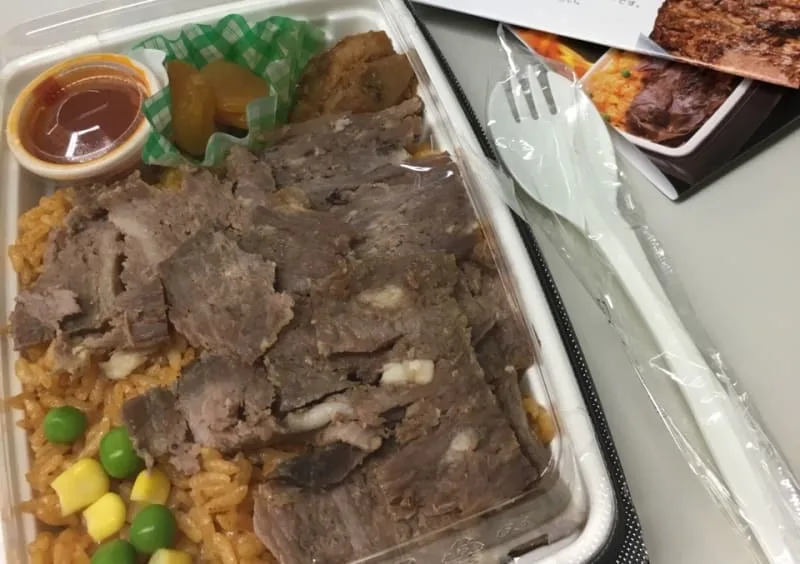 8. Don't take off your masks other than during meals and sanitize always
As many locals are prone to "kafunsho" or pollen allergies, it is easier to get sick if you do not take precautions during hanami. We advise you to not take off your masks other than during meal and make sure to always sanitize your hands during your Hanami session!
9. Be Trash-Free
When you are done with all the foods and snacks that you bring along, keep it clean! One of the amazing things about Japan is their cleanliness so gather all the rubbish, and throw it in separate bins. If there are no bins at the park, throw it away when you find one! Don't be intimidated by the Japanese language because we got you covered.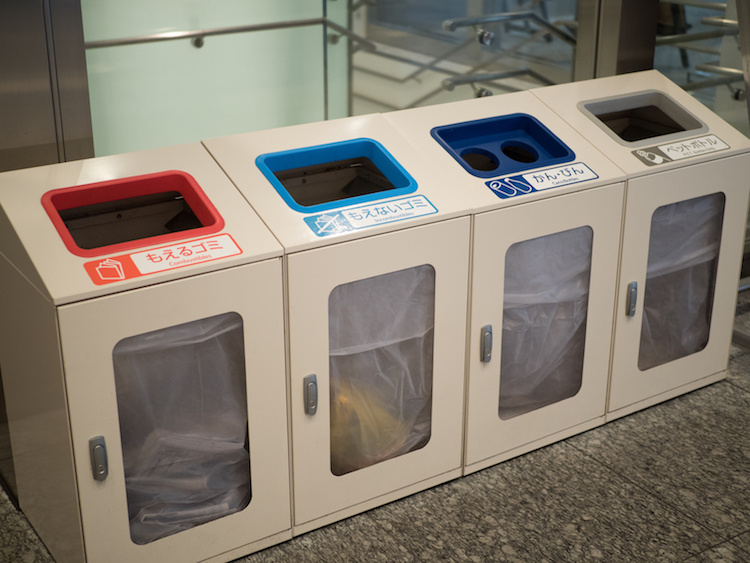 From left to right:
もえるゴミ – combustible goods
もえないゴミーnon-combustible items
かん・びん - cans and glass bottles
ペットボトル (PET bottles) – Polyethylene terephthalate plastic bottles and sometimes cans are gathered in this bin too.
–
Congratulations for reading all the tips and you're ready to enjoy sakura right this second! Don't forget to tag us on @halalnavi at Instagram and share us your hanami pictures and we'll feature you on our feed!