4 Hidden Gems from Aizu, Fukushima
8 years ago, Japan was hit with an earthquake and tsunami that initiated a severe nuclear accident at the Fukushima Daiichi nuclear plant. It resulted in the released of hydrogen and radioactive materials however Japan government has claimed that Fukushima's radiation exposure is now within "safe levels".  Rest assured, there are areas in Fukushima that escaped the heavy contamination where the hidden treasures are located,  attracting tourists flocking to the site.
About 80 minutes north of Tokyo by taking Japan's fastest Shinkansen train, Fukushima should be your next travelling destination. Enjoy the magic of nature and history in Fukushima secluded getaways set in amazing surroundings of river flowing and mountains over 100 km from Fukushima Daiichi nuclear plant.
Check out these 4 hidden gems from Japan's Fukushima that you don't want to miss!
1) British Hills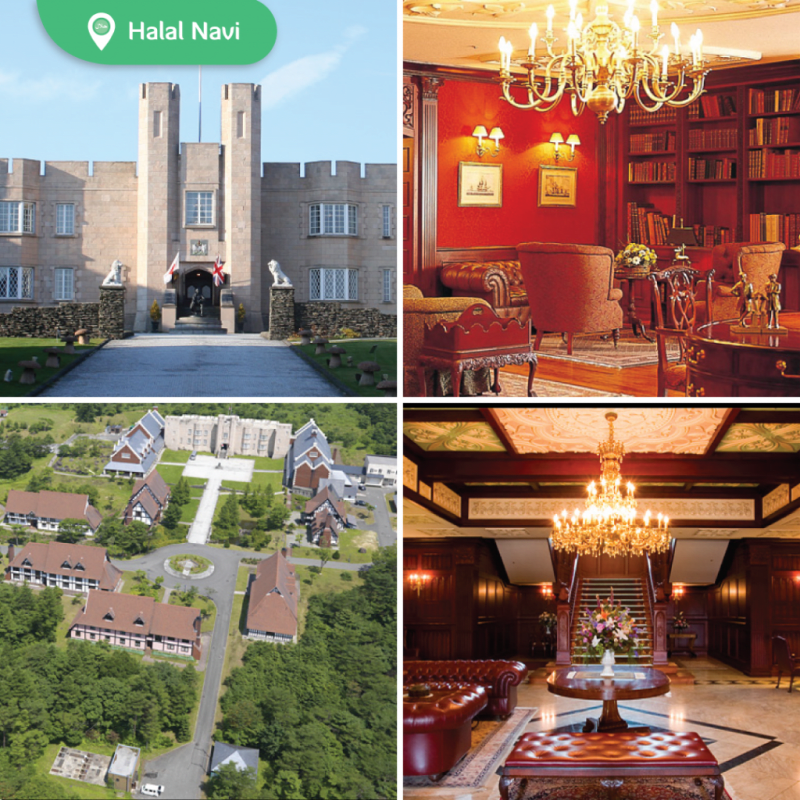 The residence of Domyouji of 'Hana Yori Dango' family mansion
If you are a fan of Japan's romantic drama, British Hills is a no stranger to you! It was the mansion that appeared in 'Hana Yori Dango' as the Domyouji family mansion. The British Hills is Japan's leading English immersion village portraying real British buildings and furniture to recreate the feeling of visiting part of Britain.
Seize the chance to relive the life of the main leads of 'Hana Nochi Hare' drama by reserving a room, dine a fantastic meal (Halal meals are not served) in a lavish hall. For Muslim traveller, the meals may be off limit but you could still learn English cultural lesson in a fun and an astonishing way and shop for souvenirs in the same location! Experience your own J-drama romantic moment.
| | |
| --- | --- |
| Operation hours | 9.30 ~ 18.00 |
| Address | Shibakusa-1-8 Tarao, Tenei, Iwase District, Fukushima Prefecture 962-0622, Japan |
| Phone | 0248-85-1313 |
| Website | British Hills |
| Admission Fees | 0 yen |
2) Hibari Lake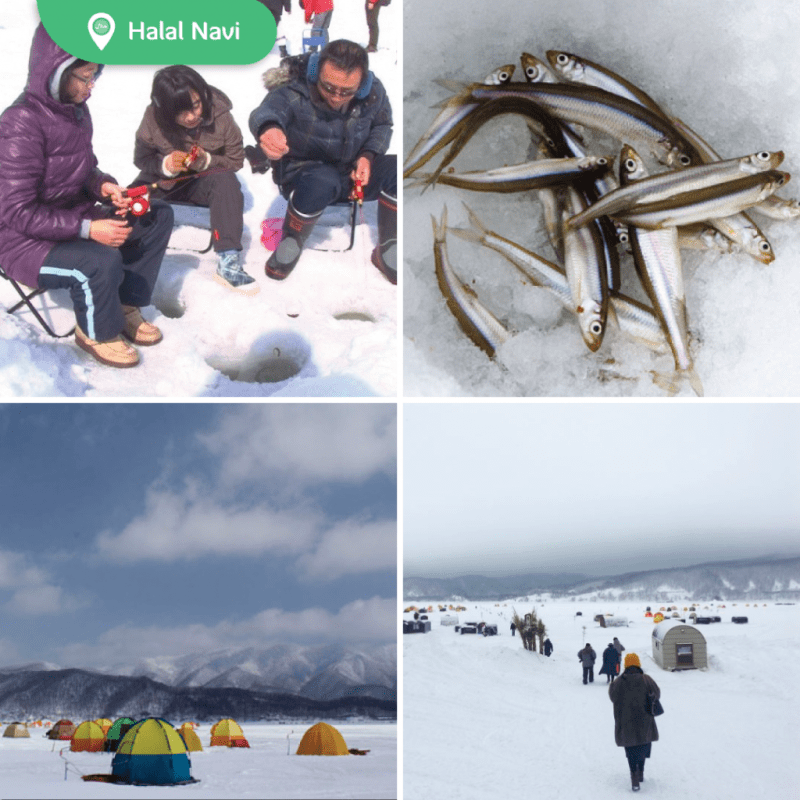 Camping site and smelt fishing in Hibari Lake
Calling all nature lover - Do you ever wish you could experience a once in a lifetime camping on an icy frozen lake? Some of us shared the same excitement just to walk on a frozen lake. It is possible now, you can walk and even rent out a tent at the center of Lake Hibara located at the foot of Mt. Bandai.
Wait, have you heard of Wakasagi Fishing also known as Smelt Fishing. Wakasagi (Japanese pond smelt) fishing is one of the Japanese winter traditions available during winter and restricted to limited areas. Camping and fishing through a hole punched out on an iced lake is certainly is an activity that can be participated and enjoy together with the whole family.
| | |
| --- | --- |
| Operation hours | Reservation hours: 8:00 ~ 17:00 |
| Address | 1172-4, Obudaira, Kitashiobaramura, Yama-gun, Fukushima |
| Phone | 0241-32-2233 |
| Website | Gold House Meguro |
| Admission Fees | Rental costs depending on the individual company or organization |
3) Tsuruga Castle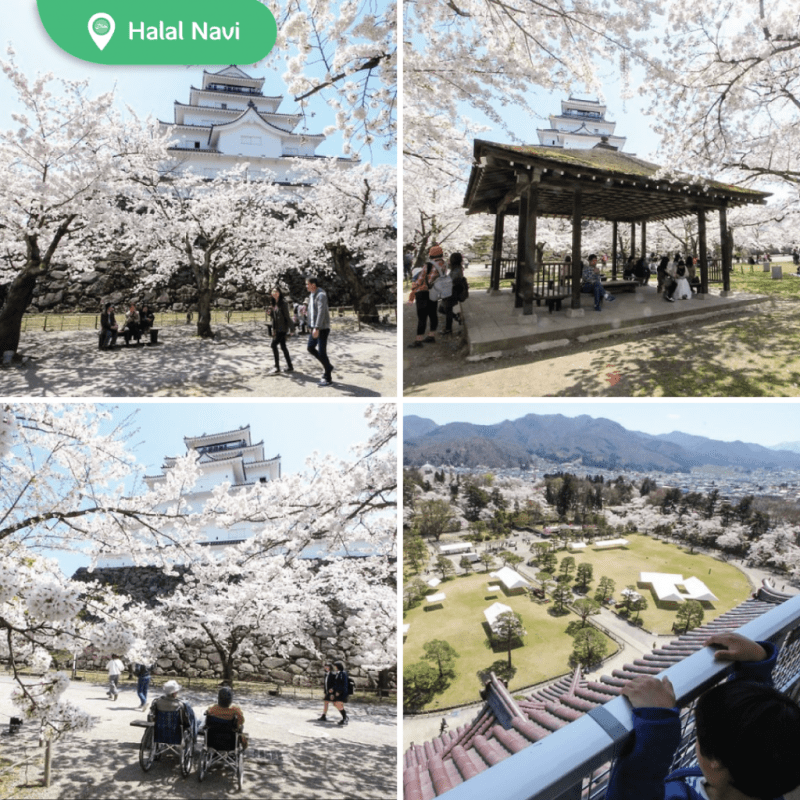 The magnificent Tsuruga Castle
Tsuruga Castle not only popular for it's over amidst 1000 cherry blossom trees but also was featured in a 2013 TV series "Yae no Cherry blossom". Aside from the historical value as a symbol of Aizu Wakamatsu City, Tsuruga Castle is listed as one of Japan's best 100 castles.  Hike up to the top castle to observe the blossoming cherry blossom trees resemble a sea of clouds floating among pink clouds.
The view of cherry blossoms while feeling the spring breeze brushing your hair. The beautiful sight of cherry blossoms surrounding the Tsuraga Castle treating visitors to a magical view of strawberry-coloured petals falling gently on our skin. Perfect for couple and families to have a picnic basket of good meals with flasks of hot drink - preferably green tea for a more real-time magical moment. During the night, from April 12 – May 6 tourist may witness the Tsuruga Castle Illumination from sunset till 9:30pm (until 8:30pm after the blossoming period ends).
| | |
| --- | --- |
| Operation hours | Castle tower: 8:30-17:00 |
| Address | 1-1 Otemachi, Aizuwakamatsu, Fukushima Prefecture 965-0873, Japan |
| Phone | +81 242-27-4005 |
| Website | No official website |
| Admission Fees | 410 yen (Parking 300 yen) |
4) Ouchijuku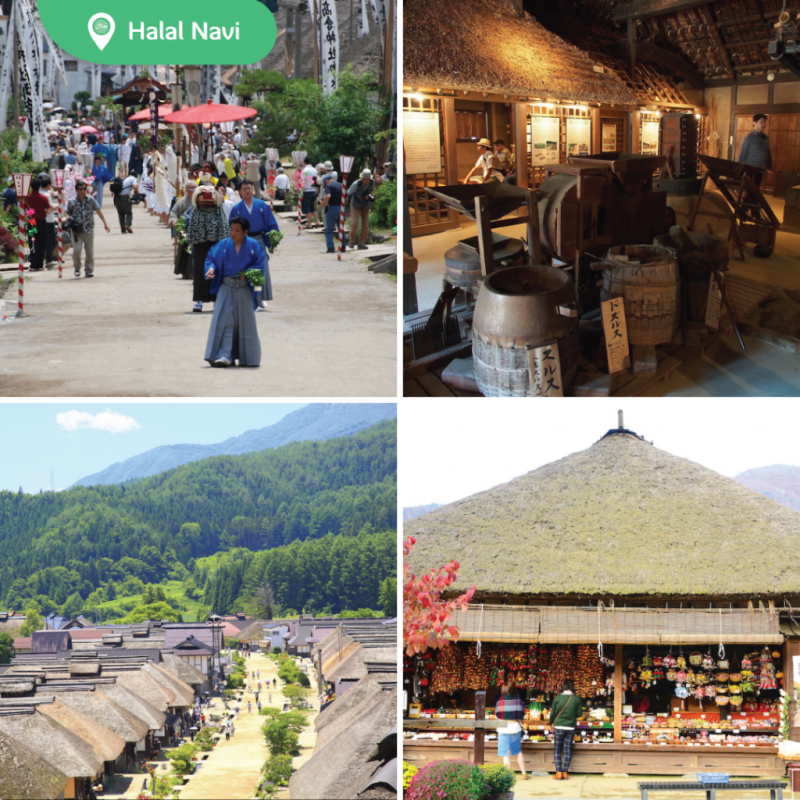 Ouchijuku village nestled among beautiful mountains.
Travel back in time to the Edo era to a village called Ouchijuku famously known for its inns with soba restaurants and souvenir stores. In the present day, Ouchijuku is a village made of over 30 traditional Japanese straw-thatched houses located in south Aizu Wakamatsu city that have been historically preserved as a tourist destination.
Ouchijuku is famous for its variety of light snacks and local cuisines, however, kindly be alert that they are not Halal certified. Apart from that, tourists can enjoy the display of lifestyle and replicas of furniture from Edo era at Ouchi Town Museum. If you need a break after shopping for the souvenirs, there are also accommodations like Yamagataya and overnight staying experience at a Japanese traditional warehouse in Honke Ougiya. If you are visiting on February or July, witness the traditional summer and winter festivals celebrated in the village.
| | |
| --- | --- |
| Operation hours | 9:00 ~ 16:30 |
| Address | 8 Oji Ouchiji Yamamoto, Shimogo, Minamiaizu District, Fukushima Prefecture |
| Phone | +81 241-68-2657 |
| Website | Ouchijuku |
| Admission Fees | 0 yen (Parking 400 yen) |
Although sussing out Halal dining options in Fukushima might be a tad tricky, Halal Navi is here to get rid of your travel headache - Download Halal Navi Muslim Dietary Card from the Halal Navi app for FREE! You can use our Muslim Dietary Card, complete with basic Japanese phrases to help explaining dietary restrictions and other needs. We are constantly innovating new ways to make traveling easier and convenient for you. You then have 2 options either to keep it in digital form or you can print it for easy carry and keep it safe in the travel bag.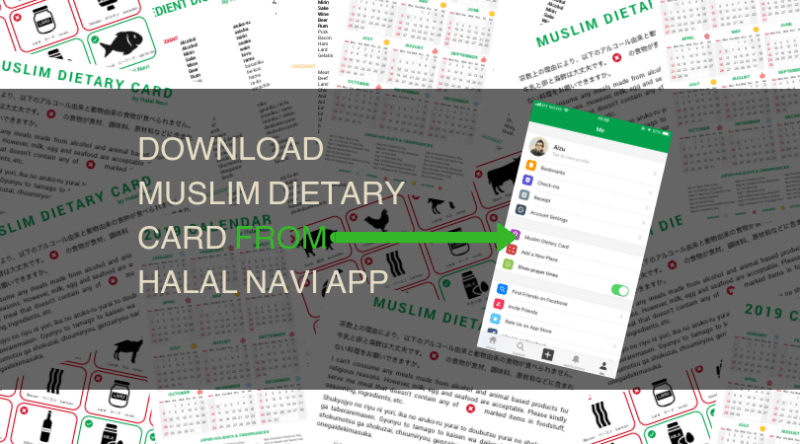 A change of heart on Fukushima now? We bet you will find it hard to look away from Fukushima's most iconic landmarks, natural landscapes and showcases the best it has to offer.  So if you are looking for adventure activities, curious cultures then look no further - Don't forget to download Halal Navi app and Halal Navi Muslim Dietary Card for safe keeping throughout your journey!
Source: Fukushima Now You can also view our IGTV Channel to know how to go to Aizu and the attractions above!