3 Reasons Why You Should Shop at AEON MALL Makuhari New City
Did someone just say shopping?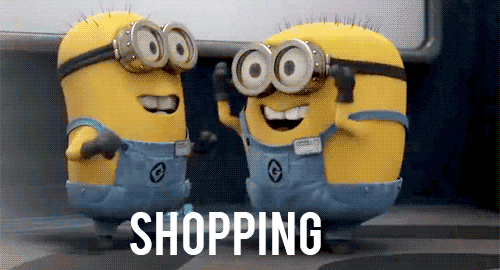 Well.. we have the right mall for you shopaholics, and it AEON MALL Makuhari New City! I bet you're thinking, how much of a difference can AEON MALL in Japan differs from the one in Malaysia, etc. Well here's why we think every shopaholic (or not) should stop by for an hour or two and shop their heart out!
1. It's one of the largest AEON MALL in Japan
The headquarters of AEON MALL is in Chiba hence they've created this gigantic AEON MALL in Chiba city. The mall is so big that you can never fit it in one picture! The mall is divided into 4 malls, (1) The Active Mall - for sports-related shops and they have a sports theme park and a futsal park! (2) Family Mall - a mall perfect for families with children as it is complete with play area and not to mention fashion and toy stores for the kids! (3) Pet Mall - a special mall just for pet-mommies and daddies! (4) Grand Mall - the main mall where you can find almost everything. such as supermarkets, fashion stores (international and local brands) , and cinema!
2. TAX-FREE Shopping!
Did you know the consumption tax in Japan is 10%?  Instead of going shopping in town where the tax-free shop is all over the place, why not shop for everything at AEON MALL Makuhari New City as they have a long list of shops with tax-free! Imagine buying items that worth 10,000yen, you will save 1,000yen of tax and my friend, that is A LOT OF MONEY SAVED. All you need to do is grab the Tax-Free guides and start hunting for new clothes!
3. Shop at ease thanks to their Muslim Friendly Facilities
A mall, in Japan, with a prayer room? YES! It's rare to find a praying facility in Japan and it's even rarer to find it inside a mall hence why you should visit AEON MALL Makuhari New City.  You can shop till you drop without worrying about the need to go back to your hotel to pray. You can also make use of it as a pit stop during your trip!
The prayer room is located on the 4th Floor of Grand Mall and upon arriving just press the intercom and tell them you want to use them. Easy right?And the bonus point of this praying facility inside AEON MALL Makuhari New City is they separate it into male and female, and for females, they provide telekung so you won't need to be carrying them around during your trip outside! We have to give a standing ovation to AEON MALL Makuhari New City for providing us such a comfortable place to perform our prayers.
Other than the prayer room they also have a Muslimah-friendly Beauty Saloon on the 3rd floor, right below the prayer room! To know more visit All You Need to Know about Chiba's Muslimah Beauty Salon, UNIX
4. BONUS Instaworthy Rooftop Park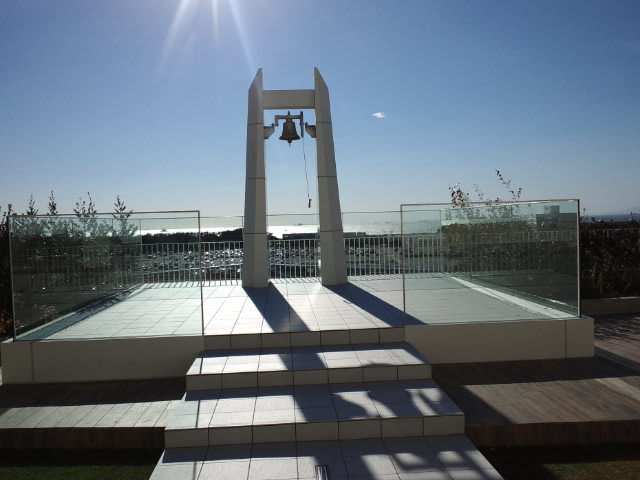 It's time for the gram! After your prayers we definitely you to walk to the rooftop terrace park (walk straight from the prayer room) where you will be able to see the view of Chiba and if you're lucky you might see Mount Fuji too! Oh, and there is also a bell for you to ring on top of the rooftop and its apparently one of the love spots in Japan! Time to bring your life partner to Chiba XD
AEON MALL Makuhari New City Information
To go to the mall from Kaihin Makuhari Station, please proceed to North Exit Bus Stop #3 and take AEON MALL 63 or 65 bus and get off at AEON MALL Makuhari New City Family Mall. Or take Keisei Bus "Kai" 61 and get off in front of AEON MALL Makuhari New City Active Mall.
More information about AEON MALL Makuhari New City
Address: AEON MALL Makuhari New City Grand Mall1-1 Toyosuna, Mihama-ku, Chiba-shi, Chiba