The Most Instaworthy Sushi is now Halal at Sushi Time Kyoto
The first in your must-have food in Japan should definitely be sushi! After all, we've been dining sushi in our home country but we always wonder what does it taste like at Sushi Land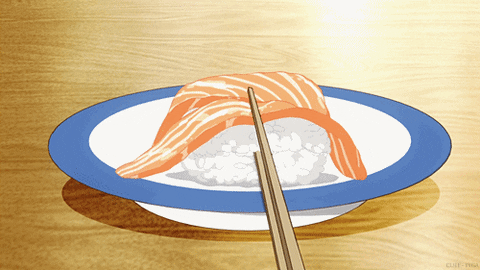 But instead of giving the ol' conveyor belt sushi a try, why not start your Japan sushi trip with this unique doughnut sushi by Sushi Time instead? Yup, you heard that right, doughnut sushi! But don't worry its not a doughnut top with your favorite sashimi but it's a doughnut shape sushi! Curious? Let's find out more!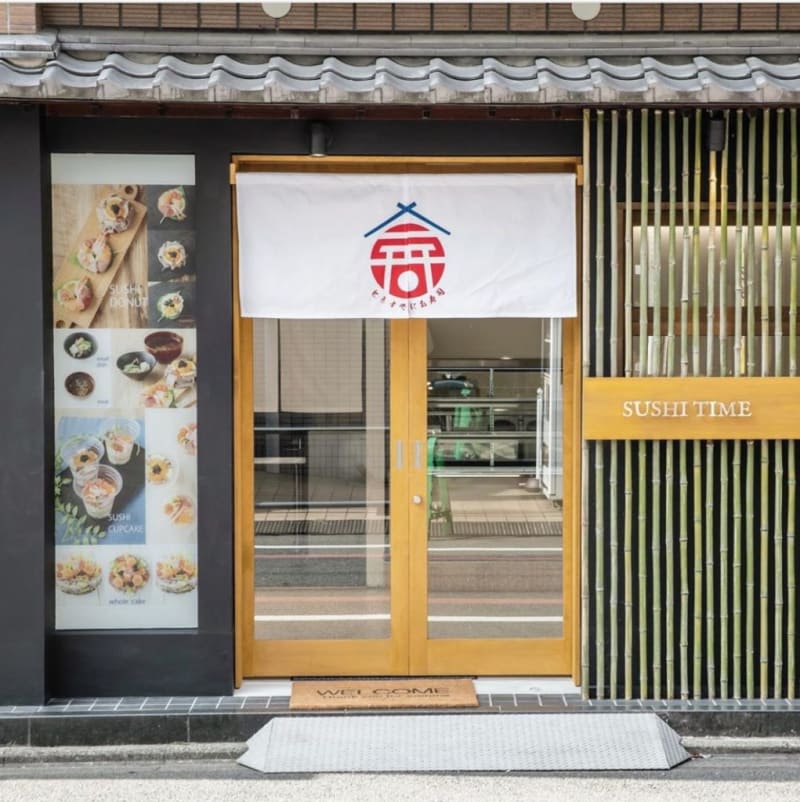 Sushi Time is located only 3 minutes away from Kawaramachi Station, Kyoto meaning its easily accesible and you can grab them sushi as a takeaway and enjoy it one of Kyoto's many temples and parks! Or you can grab them after joining this free walking tours in Kyoto!  And if you haven't notice they're also selling Sushi Cupcakes and Sushi Cakes!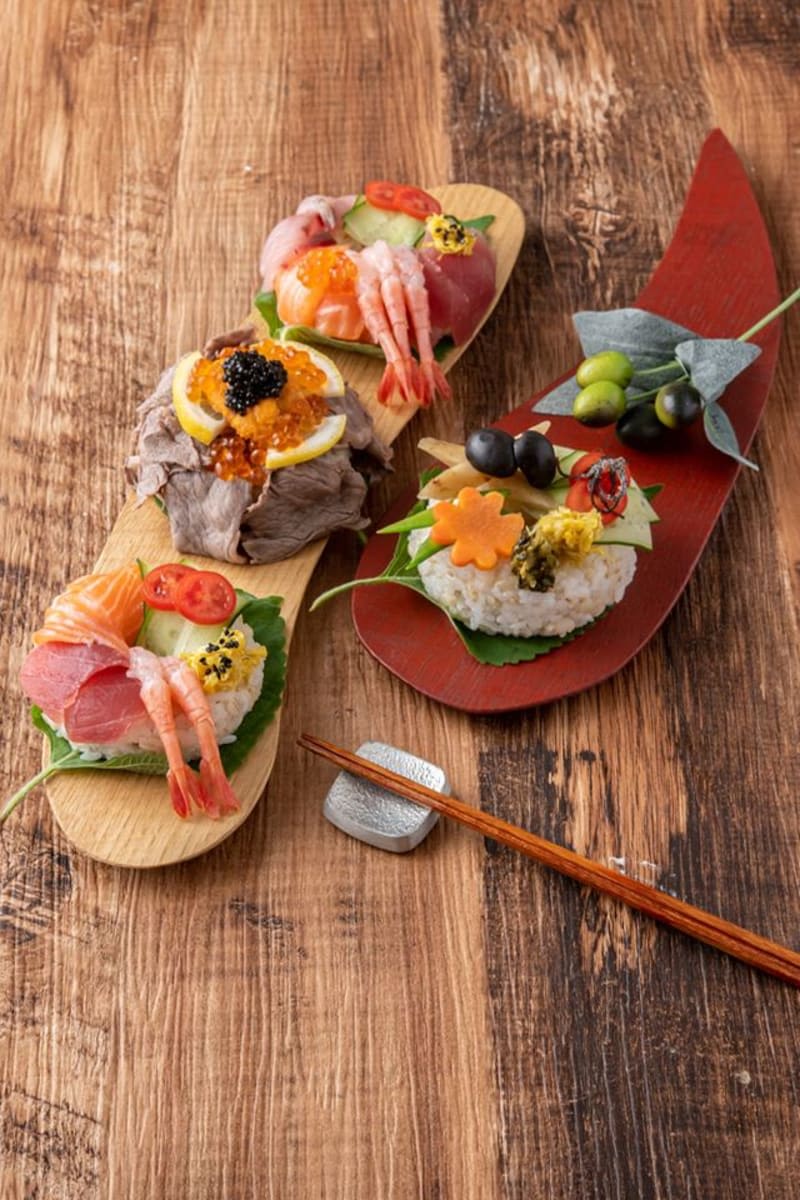 Doesn't this doughnut sushi just screams instaworthy! But not only they're beauty to the eyes but it taste good too! The price is affordable too which is another reason why you should give Sushi Time a try! On average the doughnuts sushi will only cost you 550yen, and 1,100yen for premium sushi like their Uni Sushi (sea urchin) and Aburi Hotate Sushi.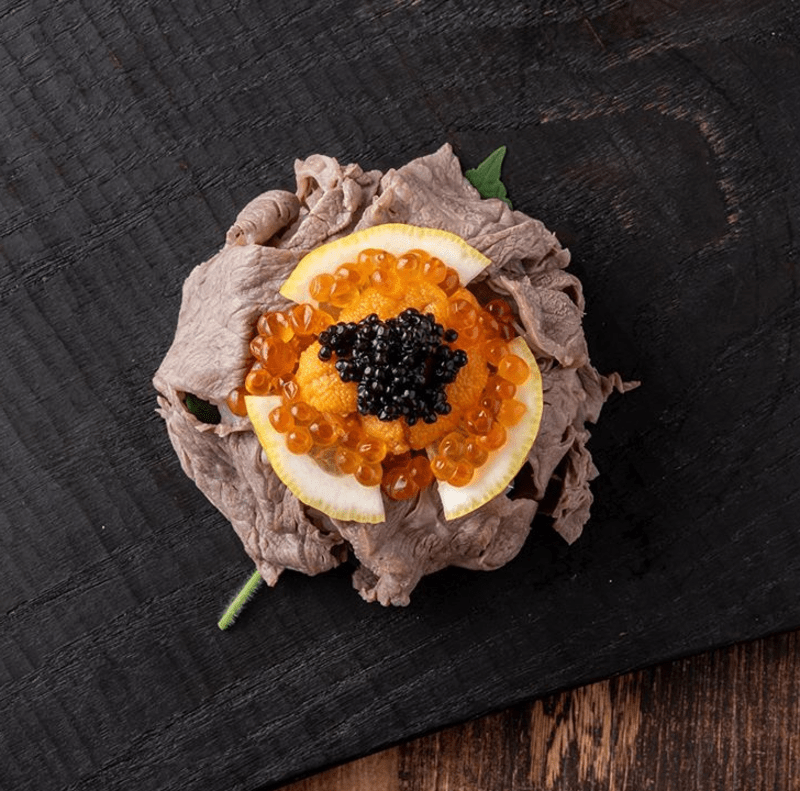 What more amazing is they even offer THE KOBE WAGYU as your sushi topping! Go all out and get their Kobe Wagyu Doughnuts Sushi that are not only top with the most expensive beef in Japan, but also with ikura, sea urchin and even CAVIAR. All this for only 2,200yen? Definitely worth the try especially since you come all the way to Japan!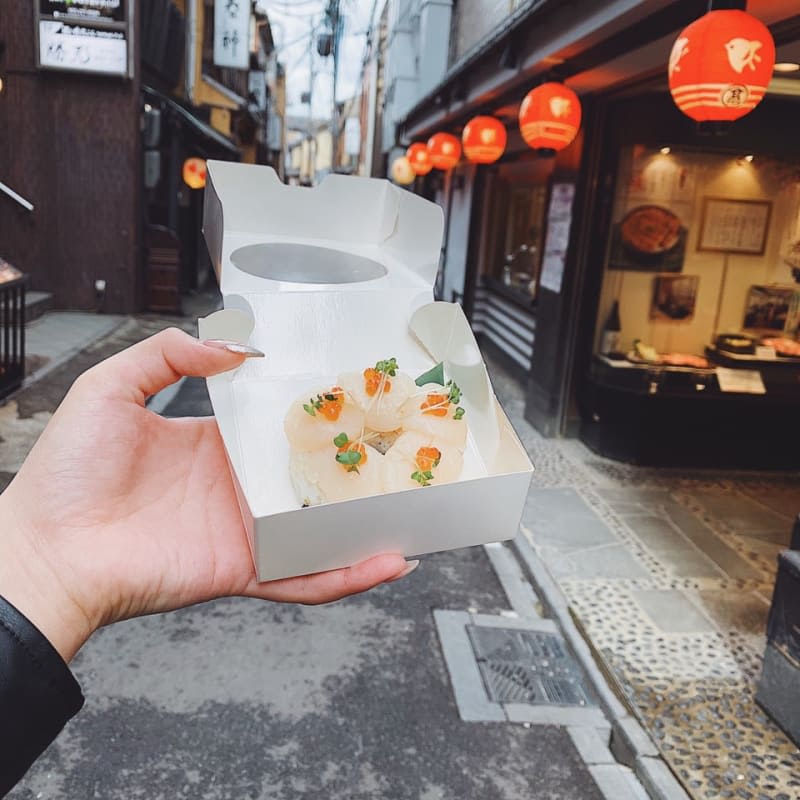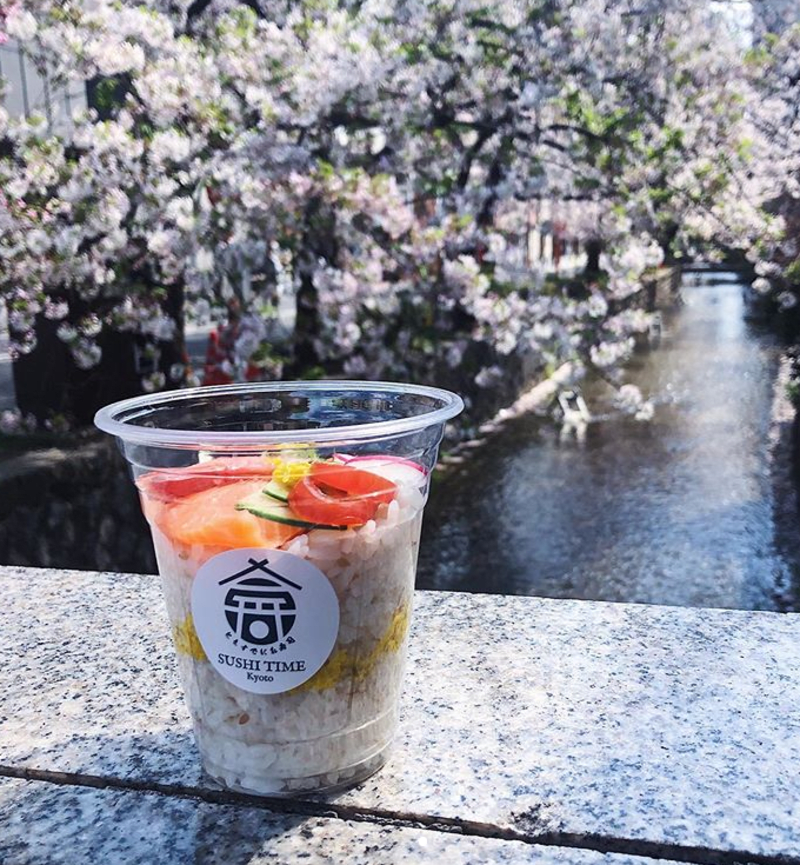 And if you're on the go you can always get them on takeaway and enjoy it along with Kyoto's breathtaking sceneries.  How can we not stan portable sushis especially one in a cup! The sushi cup  is affordable too and only cost 550yen per cup!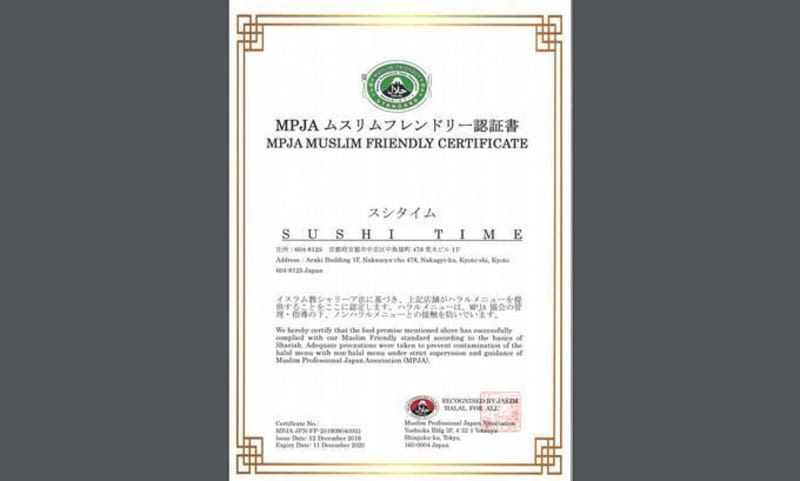 Sushi Time is HALAL CERTIFIED making it one of the few sushi restaurants in Japan that are Halal Certified! With this you can now dine in ease as all of their menu including their sushi vinegar and the Kobe beef are Halal. So why not give Sushi Time a try when you're in Kyoto?
BONUS: SPECIAL DISCOUNT FOR HALAL NAVI USERS!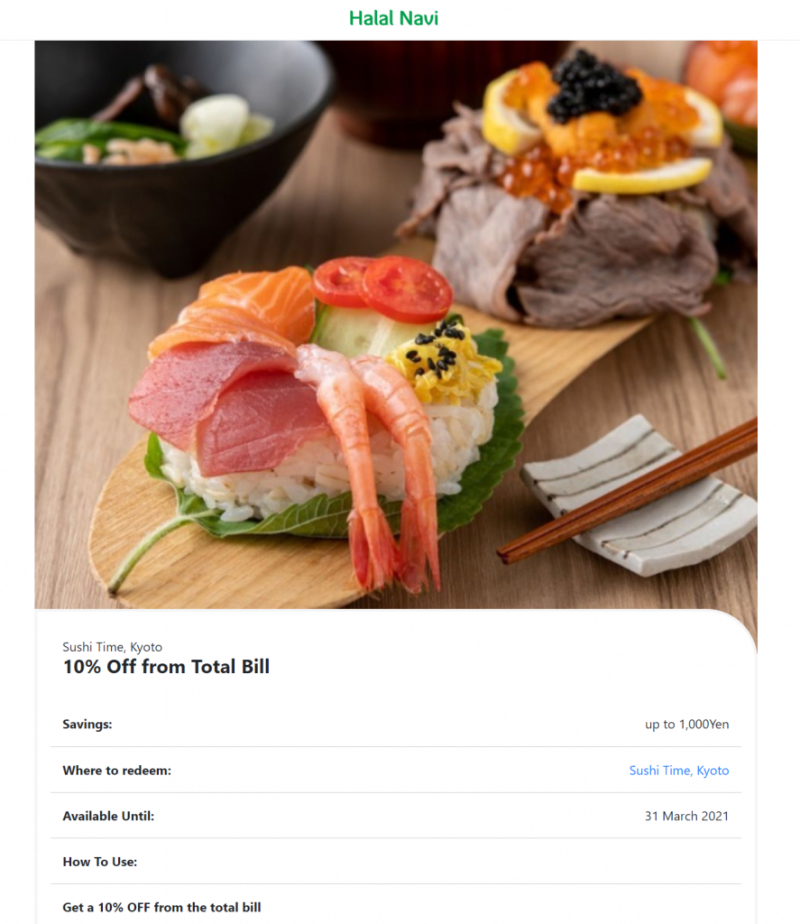 You can now get 10% off total bill for Sushi Time and more coupons that are worth more than 30,000yen!  All you need to do is click the link below to learn more about Halal Navi deals!
Sushi Time info:
| | |
| --- | --- |
| Address | 478 Nakauoyacho, 1F Araki bldg, Nakagyo-ku Kyoto-shi, Kyoto, 604-8125 Japan |
| Opening Hours | 11:30-21:00 |
| Telephone | 050-3628-3021 |
| Homepage | Sushi Time Kyoto |