5 Walking Tours That Won't Cost You A Yen On Your Kyoto Trip
We all know that Japan is an expensive country to travel to, but you still want to go there anyway, don't you? We understand your struggle (because we want to save money as much as you do!). Among the things you could do to save your yen is by joining the FREE walking tours conducted in the city you want to visit.
So this time, we would like to give you some options on the free walking tours in Kyoto.  The tours are conducted by native or long-term residents in Japan, so you don't have to worry because who knows a city better than the locals, right? *wink*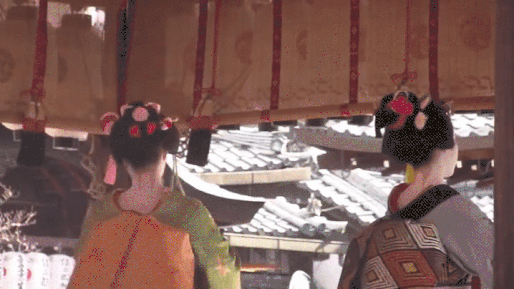 1. Kyoto Free Walking Tour (Gion & Higashiyama, 2 - 2.5 hours)
Kyoto Free Walking Tour is one of the most popular tours in Kyoto with tons of positive reviews from TripAdvisor. The tour covers one of the most historic spots which is home to the famous figures in Japan, the Geisha! Yes, if you have already done your research, this tour will bring you to the geisha quarters in Kyoto, Gion and Higashiyama district.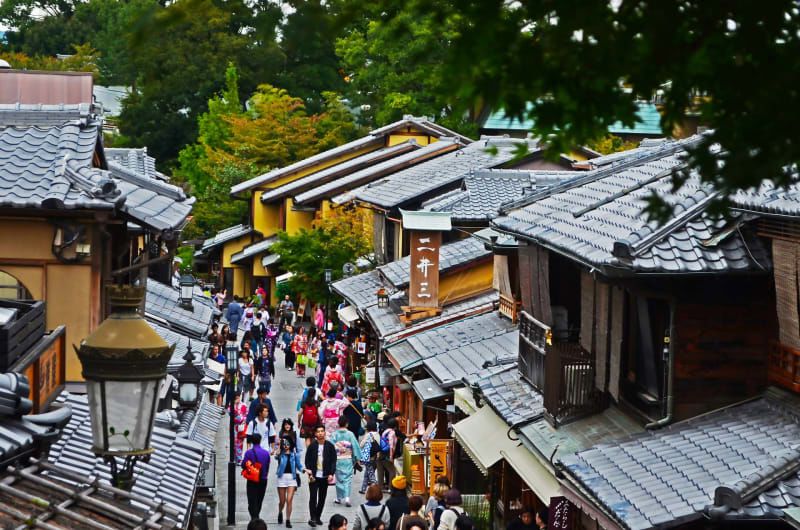 During the tour, you will walk together with other participants along the district while listening to the guide explaining the background of Japanese history, geisha, culture and religion of the ancient city with lots of fun facts and stories which only the locals like them knew! Overall, the tour gets a 5.0-star rating in Tripadvisor with many tourists complementing the depth of the guides' knowledge about the area. To join this free walking tour, all you need to do is to tap going button on their Facebook event page the day before and go to the meeting point.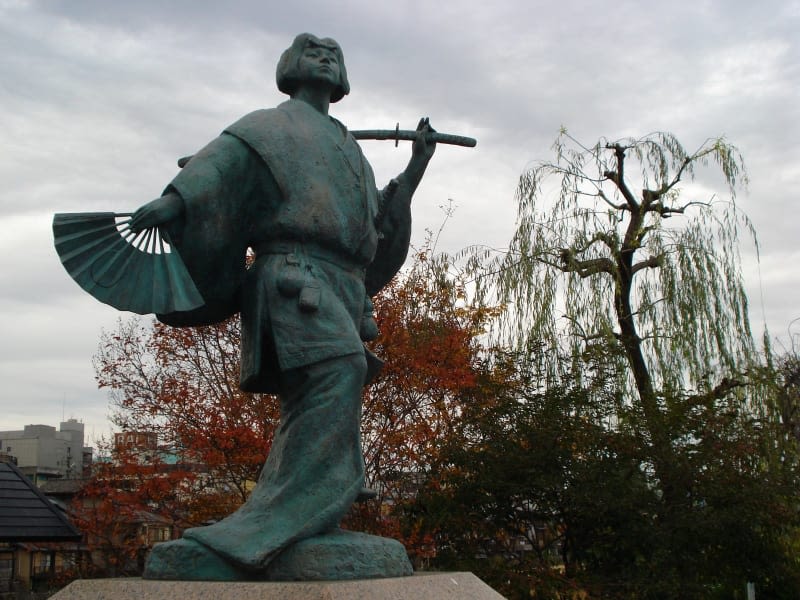 Information on Kyoto Free Walking Tour
Website
Kyoto Free Walking Tour
Schedule
Twice a day (please check their website)
Reservation
24 hours before the tour date
Meeting Point
Izumo no Okuni statue on the bank of Kamo River (Gion Shijo & Kawaramachi station)
Halal restaurants nearby
La Baraka,

Mezopotamia
2. Kunaicho Walking Tour (Kyoto Imperial Palace, 50 minutes)
Kyoto Imperial Palace is one of the most beautiful Palaces in Japan. The magnificent building accompanied with the tradition and the well-kept Japanese garden inside the high wall will surely mesmerize your eyes. If you love the history of the great rulers of Japan, then this tour is a must for you. You will get to know the details of the palace buildings, the story of the scenic garden where the imperial courts roam around in the early days, and how the royal events have been carried out up to this day.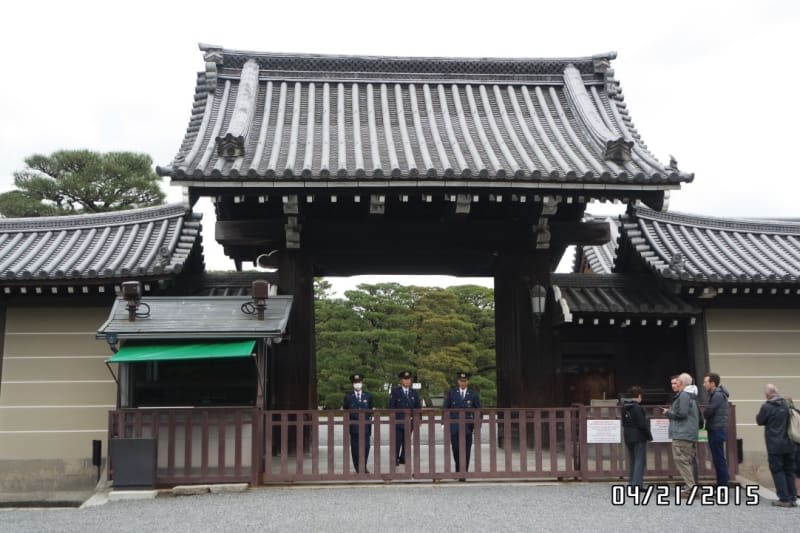 You don't have to register for the tour if you want to join. You just need to come at the meeting point at the visitor's room to the right of the main entrance but make sure to come on the scheduled time. There are other free guided tours also available for the other smaller palaces in Kyoto such as Sento Imperial Palace, Katsura Imperial Villa and Shugakuin Imperial Villa. To join these tours, you will need to do an advanced registration, please refer the website we attached below for more info.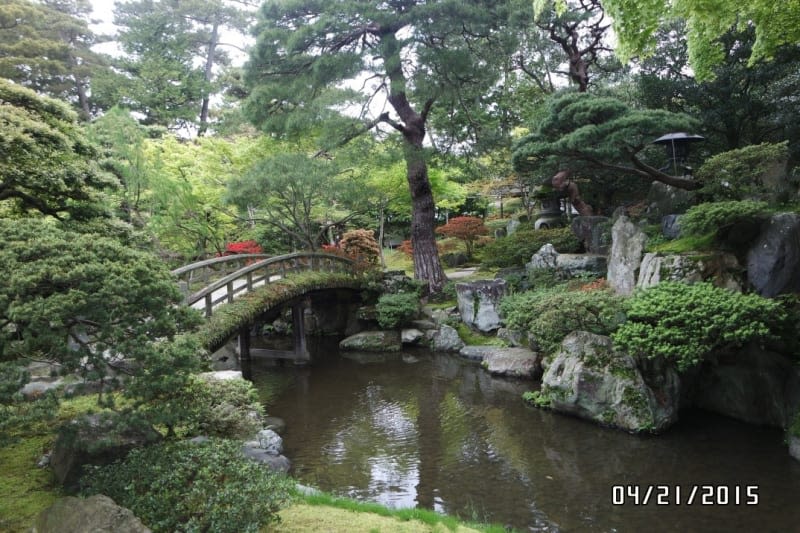 Information on Kyoto Imperial Palace Free Walking Tour
Website
Kunaicho
Schedule

Japanese 9:30am, 10:30am, 1:30pm, 2:30pm
English 10am, 2pm
Chinese 10am, 2pm

Reservation
No booking or registration needed
Meeting Point
The visitor's room to the right of the main entrance
Halal Restaurants nearby
Salman & Sohel Halal Kitchen,

Arash's Kitchen
3. GGKH (Kyoto Handicraft & Historical Sites, 2 hours)
Besides known for its historical sites, Kyoto is also famous for its traditional handicrafts! If you are interested to learn how to make those incredible handicrafts arts you can join the free tours conducted by The Goodwill Guide on Kyoto Handicraft & Historical Sites (GGKH) organization. The tours that they conduct basically consist of two parts, first is learning the art of making Kyoto traditional handicraft and second is visiting historical sites in Kyoto.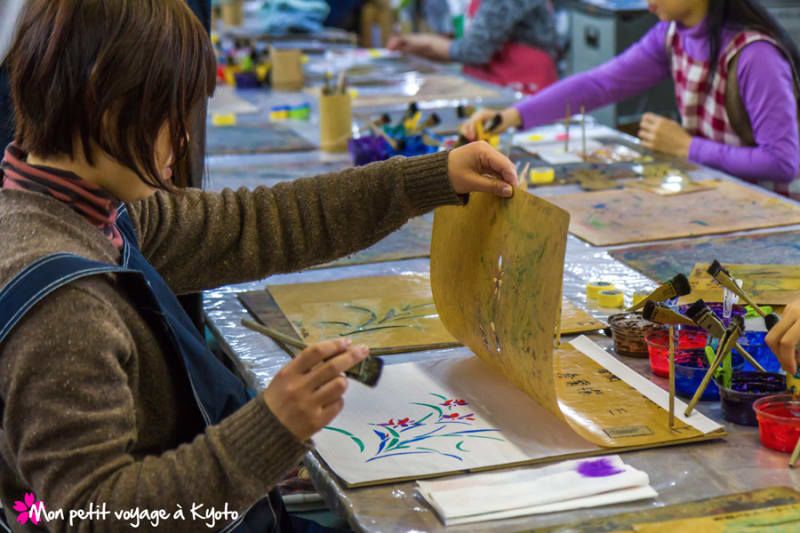 The group itself has designed several activities for you to choose, for example; dyeing textiles with traditional pattern workshop and visiting Nijo castle, learn the charm of Makie lacquer and visiting Kinkakuji temple, and many more. However, you are also allowed to make your own plan and communicate with them in your reservation. This tour is kind of exclusive since they only accept a group up to 5 people. Please note that although the tour itself is free, you are expected to pay for the expenses of the guide that will accompany you (including his/her transport from their place to your hotel, charged flat 1,500 yen/day).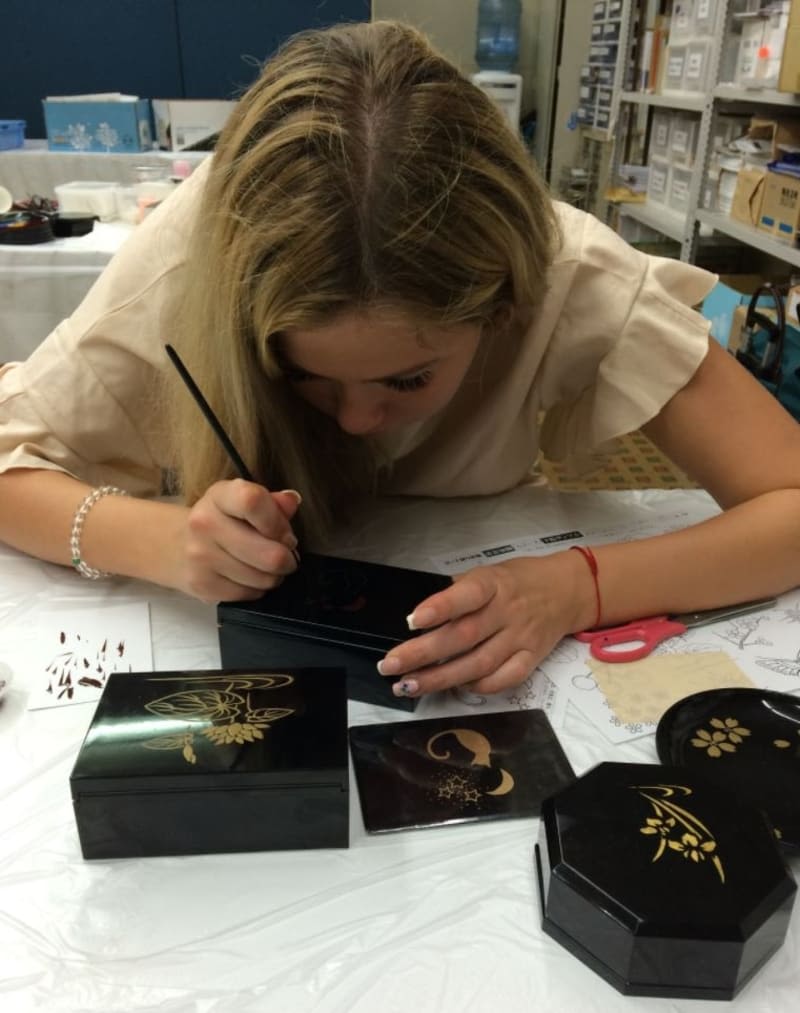 Information on GGKH Tour
| | |
| --- | --- |
| Website | GGKH |
| Schedules | Depends on your arrangement with the guide |
| Booking | At least two weeks in advance |
4. Kyoto Free Guide (All around Kyoto, No specific duration)
Kyoto Free Guide is an initiative by locals to introduce Kyoto to foreigners. The guides are the Kyoto natives which volunteer to introduce their beloved city to the visitors. Since it is a voluntary basis which means the volunteer do it during their free time, it is required for you to book in advance in order to confirm the accessibility of the guides. Please note that although the guide won't charge you a single cent, the guide expenses have to be borne by the group such as their admissions, transportation and meals.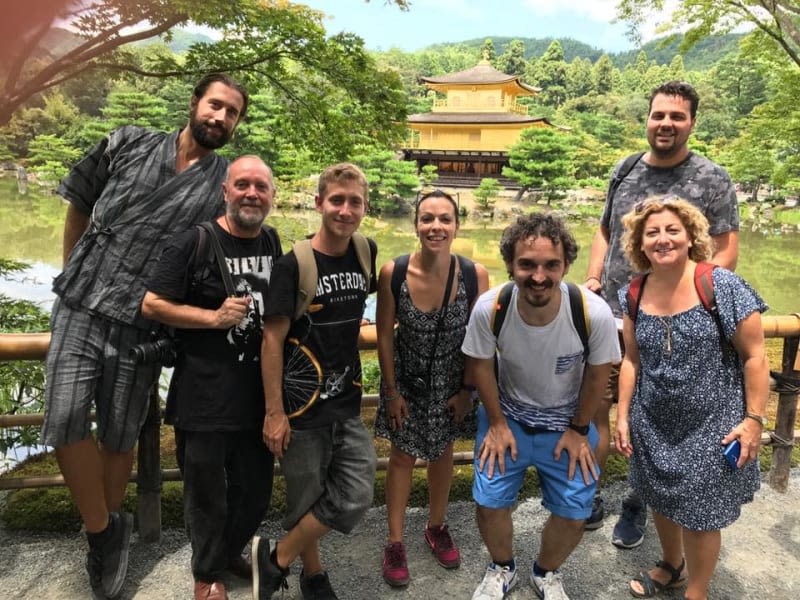 What makes this tour awesome is that They cover almost all famous places around Kyoto such as the Imperial Palace, Nijo Castle, Kinkaku-ji Temple, Kiyomizudera, Arashiyama bamboo forest, Hushimi-Inari shrine, and the list goes on. And not only that, you can arrange the tour for your group only, decide your own time to start and choose the places you want to visit. You also can take the transportation to go to your selected places instead of walking all day and decide with the guide the duration of your tour. Sounds too good to be true, doesn't it? To make a reservation for this tour, please email them with the details which you can find on their website.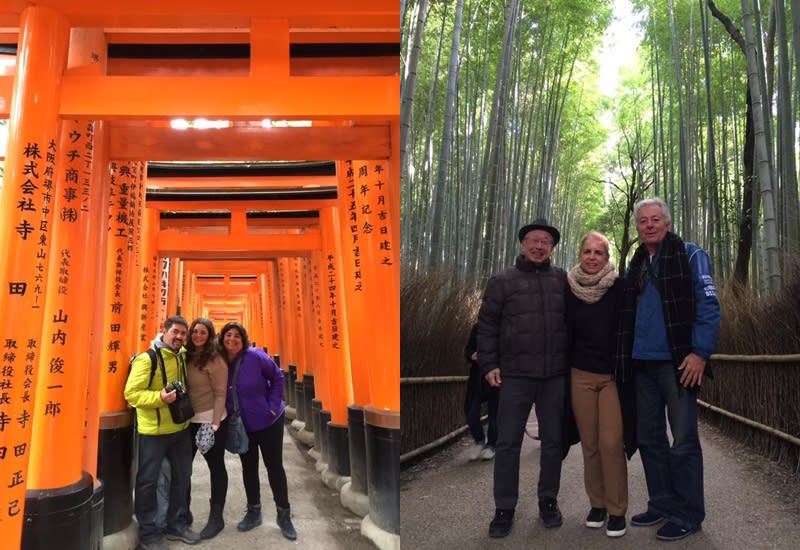 Information on Kyoto Free Guide Tour
| | |
| --- | --- |
| Website | Kyoto Free Guide |
| Schedules | Depends on your arrangement with the guide |
| Booking | As early as possible |
5. Good Samaritan Club (All around Kyoto, no specific duration)
Good Samaritan Club offers almost the same style of  Kyoto Free Guide, except that all the guides are students from the universities around Kyoto. This group has been established since the year 1961. Currently, there are about 100 members registered as volunteer guides for this club. But since it's on a voluntary basis, the tour is quite limited and you will need to book it as early as possible (up to one month before the tour date).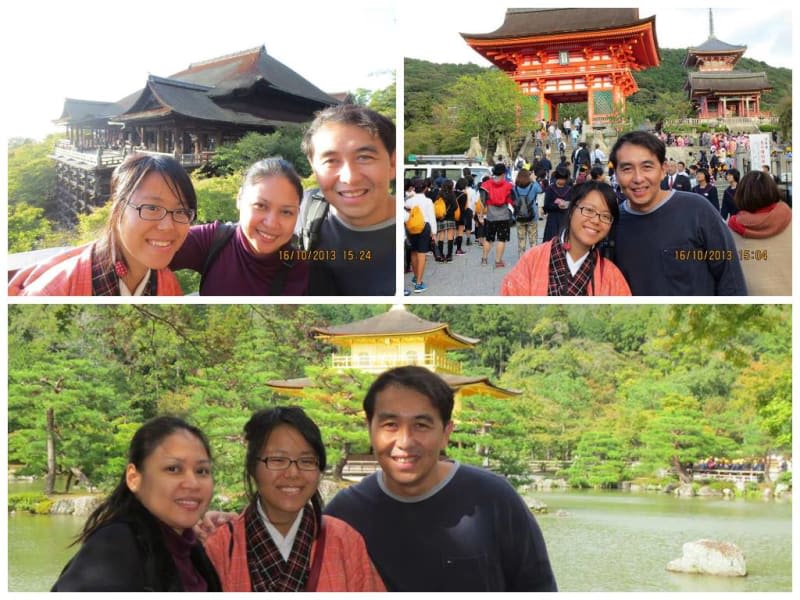 This club also accommodates almost all tourist attractions in Kyoto. During the day, the guide will meet you at your hotel and will help you on the trip from choosing the public transport, buying the entrance tickets, order for lunch (this is good since many restaurants have limited English proficient staff) and also explain to you the wonders of Kyoto that you visit. To thank them for the service they have given, do leave a review on their Facebook page once you finished with the tour!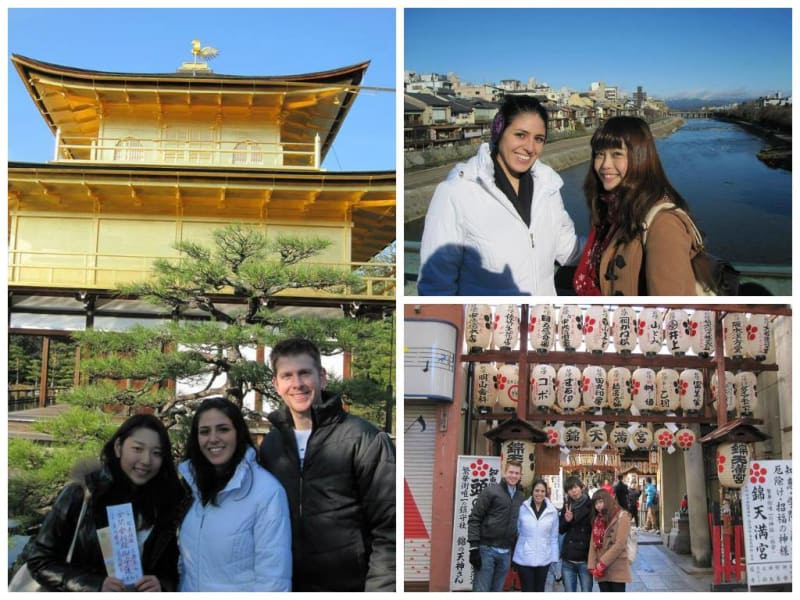 Information on Good Samaritan Club
| | |
| --- | --- |
| Website | Good Samaritan Club |
| Time | Depends on your arrangement with the guide |
| Booking | As early as possible |
Are you counting how much money you can save knowing you can explore Kyoto for free by joining these tours? Why not use the money you have saved to enjoy the halal delicacy that Kyoto has to offer? Find the most popular halal restaurants in Kyoto with the help of Muslim foodies in Halal Navi. Don't be left out and download the apps now or go to our web to find one easily!