The 'All-in-One' Don Quijote Store
The famous discount store Don Quijote pronounce as DONKIHOTE has everything you ever neeeeeed!
If you are seeking for something to do after dinner, this post will come in handy. Don Quijote is the place for night owls to get some shopping done. It is the biggest discount chain store with its branches spread in more than 150 locations of Japan. It is one of Japan's attraction as it offers a good deal on basically especially for budget travelers to Japan, be it cosmetics, tidbits, apparels and it even has a section for Halal foods. It comes with the concept of selling everything at a great deal and offers all kinds of products. Getting souvenirs for your loved ones is easy in Don Quijote now as it has something for everyone in the family.
Photo credit: giphy The store has over 163 outlets throughout Japan including and few others in countries like Hawaii, California, Singapore and Thailand. Majority of the shop locations are within 5-10 minute walk of the most bustling train stations in Japan where tourist can opt to use JR Yamanote line to stop by at any of the branches.
Top Don Quijote outlets in Japan
1) Don Quijote Akihabara Store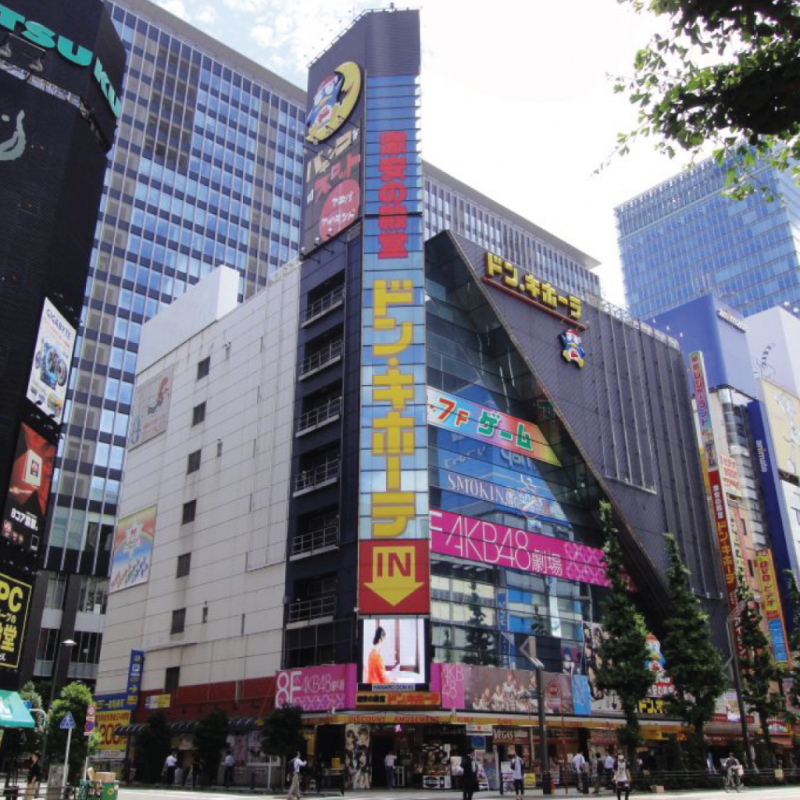 | | |
| --- | --- |
| Address | 4-3-3 Sotokanda, Chiyoda-ku, Tokyo |
| Tel | +81-3-5298-5411 |
| Operation Hours | 10:00 - 05:00 (Weekdays) / 10:00 - 05:00 (Sat, Sun, Holidays) |
| Nearest Station | JR Yamanote Line Chuo Line Tokyo Metro Hibiya Line. 3 minutes walk from Akihabara Station (Electric Town Exit) |
| Website | Donki.com |
2) Don Quijote Shinjuku Higashi-Guchi Honten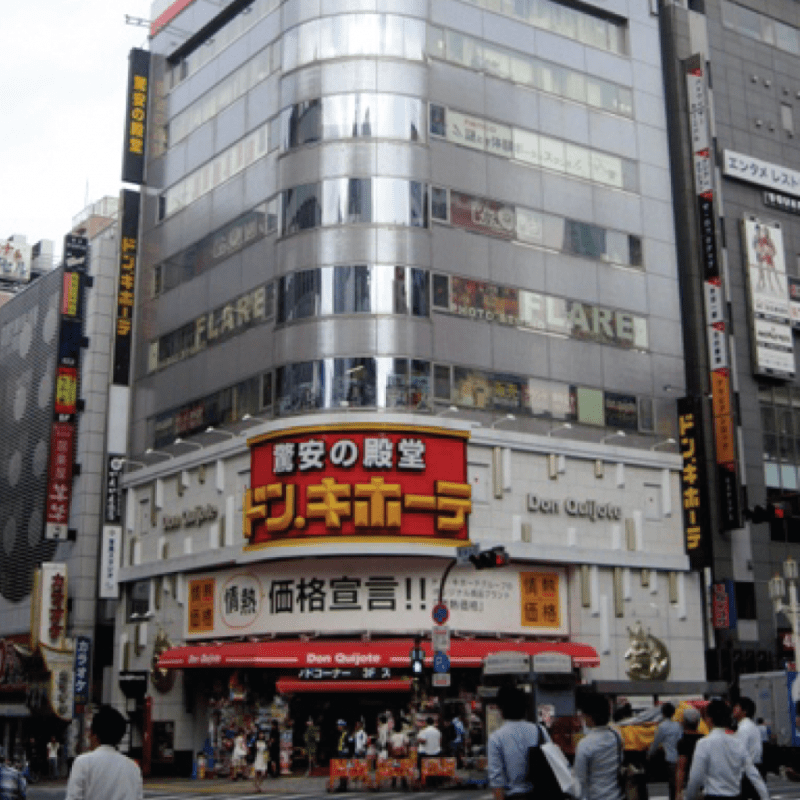 | | |
| --- | --- |
| Address | 1-16-5 Kabukichō, Shinjuku-ku, Tokyo +81-3-5291-9211 |
| Tel | +81-3-5291-9222 |
| Operation Hours | Open 24 hours |
| Nearest Station | 3 minutes walk from Seibu Shinjuku Station, 5 minutes walk from JR Shinjuku Station |
| Website | Donki.com |
3) Don Quijote Shibuya Store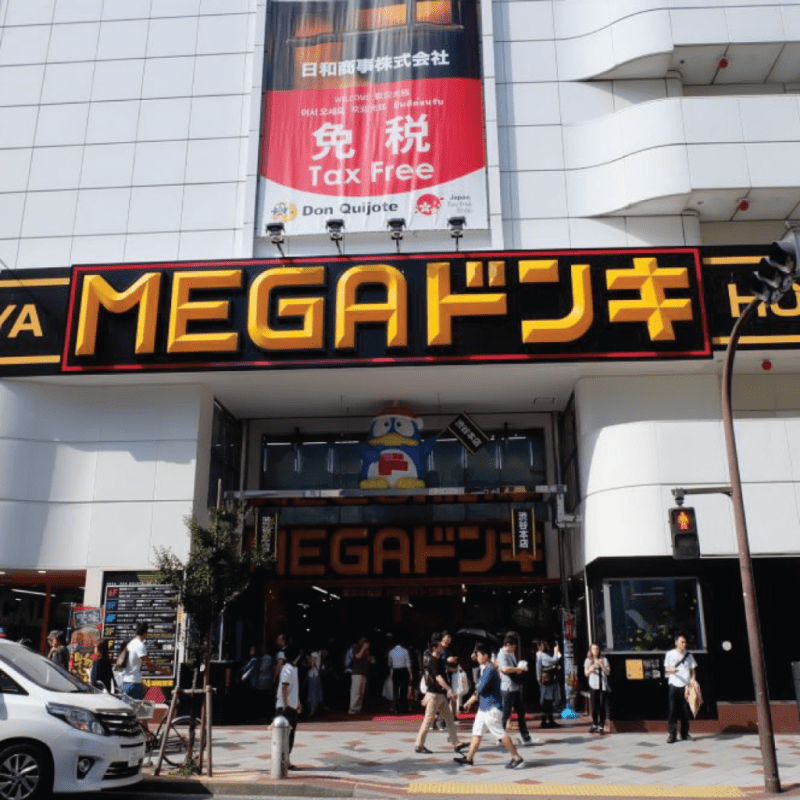 | | |
| --- | --- |
| Address | 2-25-8 Dōgenzaka, Shibuya-ku, Tokyo |
| Tel | +81-3-5428-0211 |
| Operation Hours | 10:00 - 04:30 Everyday |
| Nearest Station | 5 minutes walk from Hachiko Exit of JR Shibuya Station |
| Website | Donki.com |
4) Don Quijote Ueno Store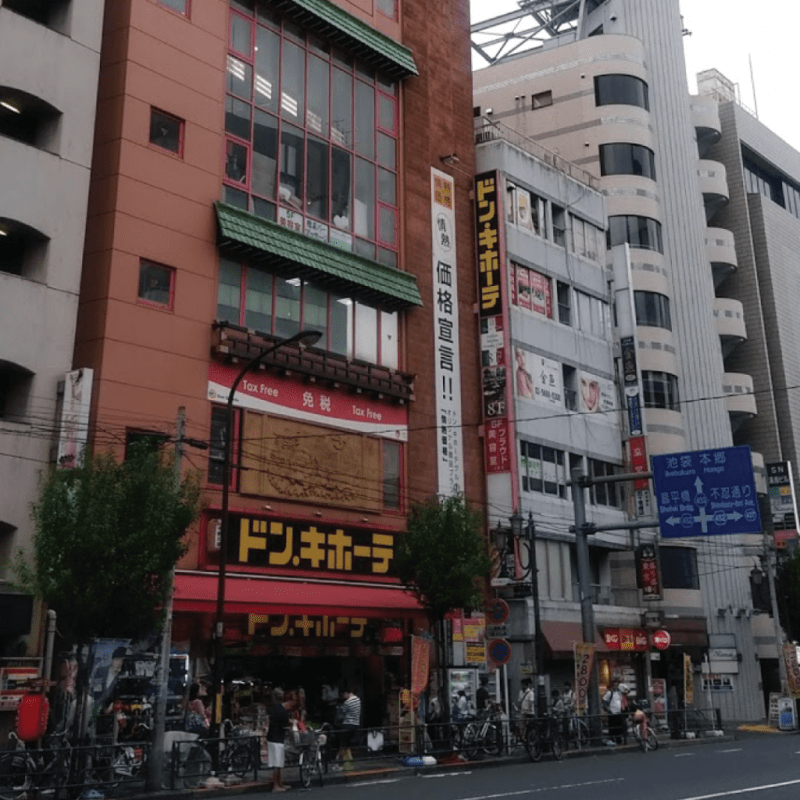 | | |
| --- | --- |
| Address | 3-38-10 Yushima, Bunkyō-ku, Tokyo |
| Tel | +81-3-5816-0511 |
| Operation Hours | Open 24 hours |
| Nearest Station | 5 minutes walk from JR Okachimachi Station |
| Website | Donki.com |
5) Don Quijote Ikebukuro Higashi-Guchi Ekimae Store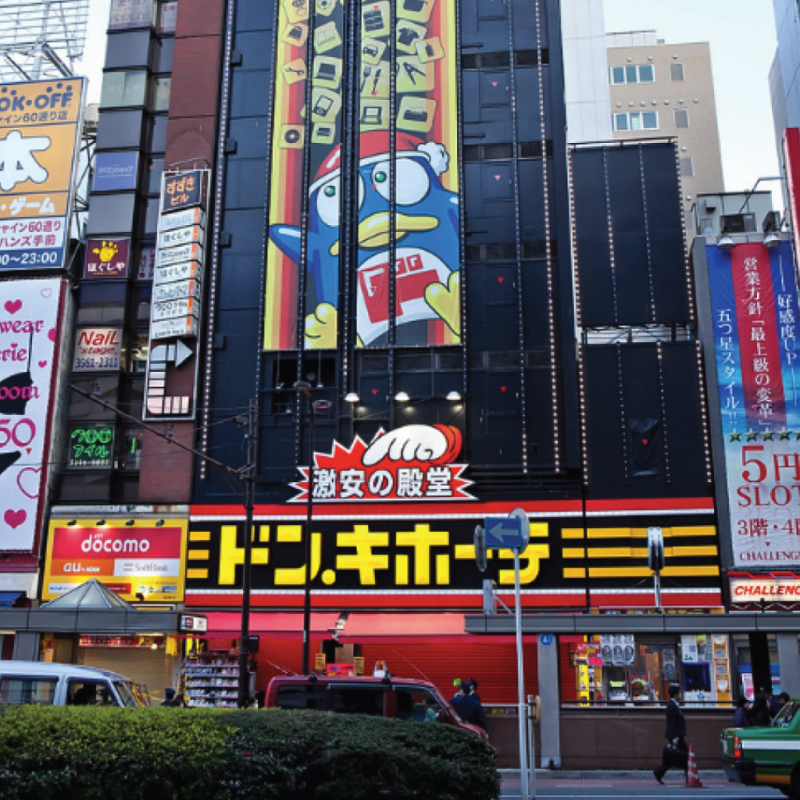 | | |
| --- | --- |
| Address | 1-22-5 MinamiIkebukuro, Toshima-ku, Tokyo |
| Tel | +81-3-5957-3311 |
| Operation Hours | Open 24 hours |
| Nearest Station | 1 minute walk from Seibu East Exit of JR Ikebukuro Station |
| Website | Donki.com |
Other than that, transportation access information is also provided under each of Don Quijote's outlets information on the website.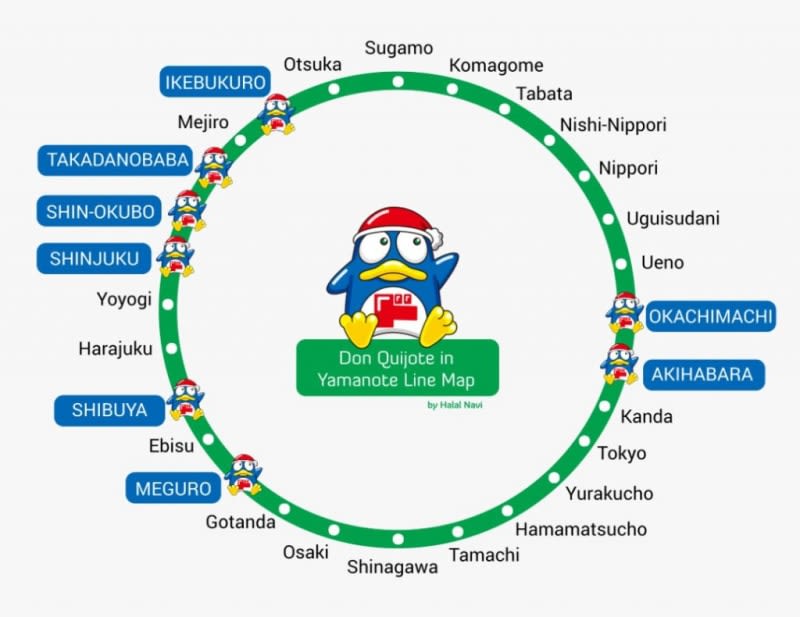 Yamanote Line Map for travelers' reference. MEGA Don Quijote Store is open 24 hours a day 7 days a week and offers everything from raw meats to household items including electrical appliances. Out of cash? Don't worry, not just ATM, the store even has its own in-store bathroom, a service counter, self check-out cashier, offering more comfortable shopping for all customers. Good news! In Don Quijote stores, there is a corner on Halal section snacks and souvenirs available for you to shop! Want to know what should you buy when visiting the store? We recommend:
Top 10 Souvenirs from Don Quijote!
#1  Matcha "Gaufrette" Hello Kitty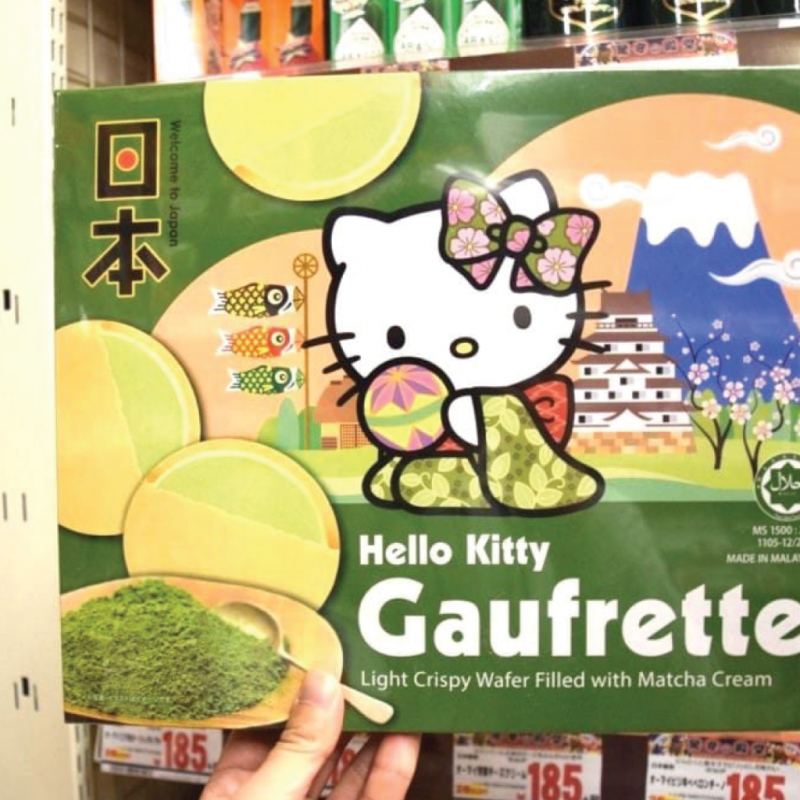 Photo credit: MATCHA, Inc. Nyums, if you have been looking for Halal Matcha Gaufrette, this is the place to silence your sweet tooth. Also can be a perfect gift for a Hello Kitty fan!
#2 Samurai Ramen Umami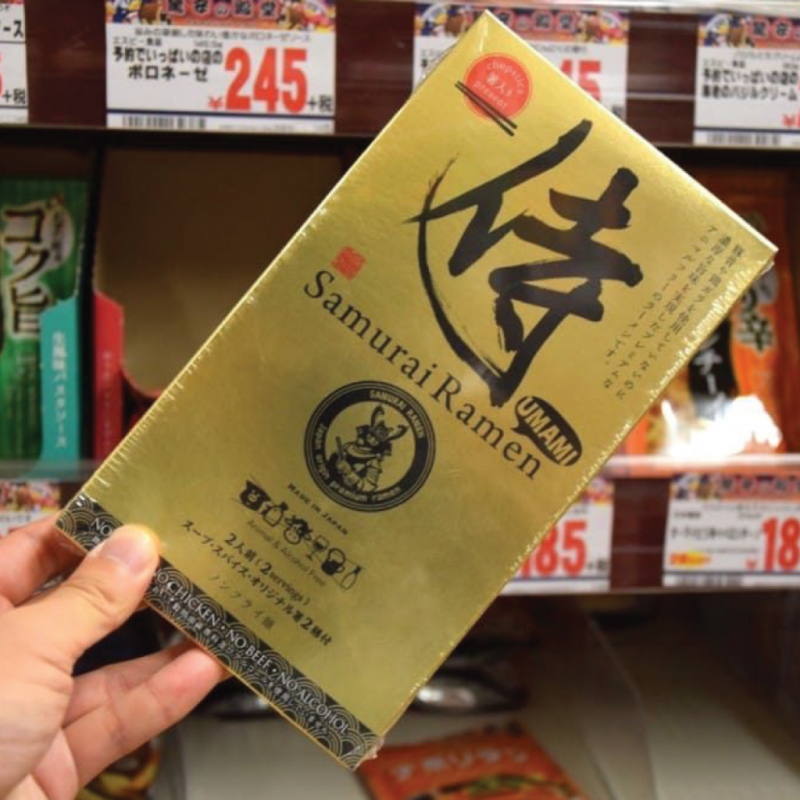 Photo credit: MATCHA, Inc Take a slurp of this unique flavourful ramen contain no animal, no fish, no MSG, no alcohol, which is halal, healthy, and good match for our vegetarian/ vegan friends to enjoy. You can enjoy the ramen using a special KATANA (chopsticks) that are also enclosed in the package.
#3 Japanese Tea Bags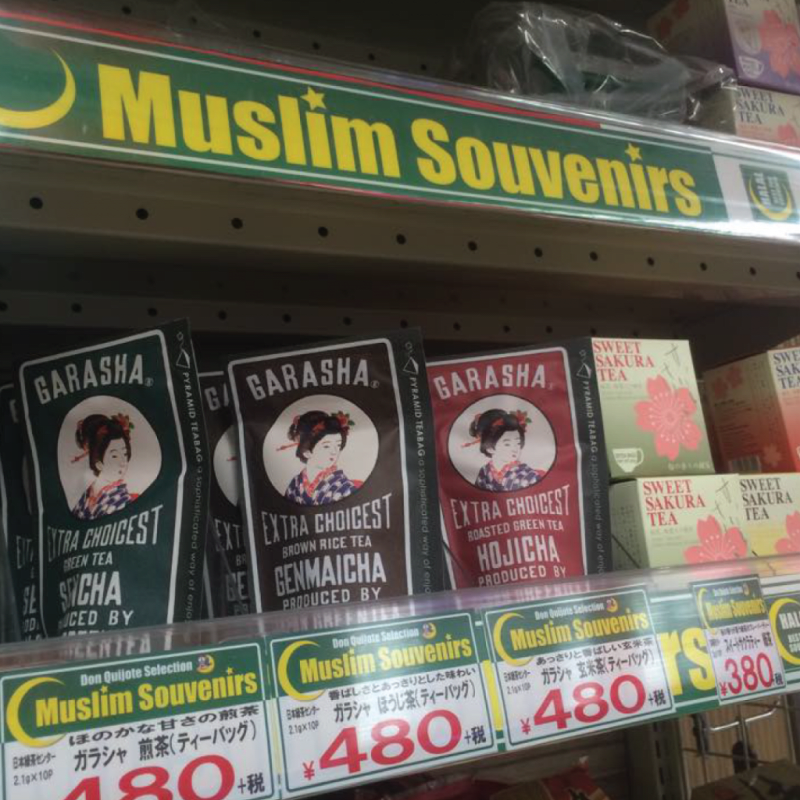 Photo credit: Halal Media Japan Variety of tea selection to assure you get the perfect gift for your tea lover from "Sencha" (green tea), "Genmaicha" (roasted rice tea blend) to Sweet Sakura Tea.
#4 Shelves of Halal snacks & Souvenirs for Muslim travellers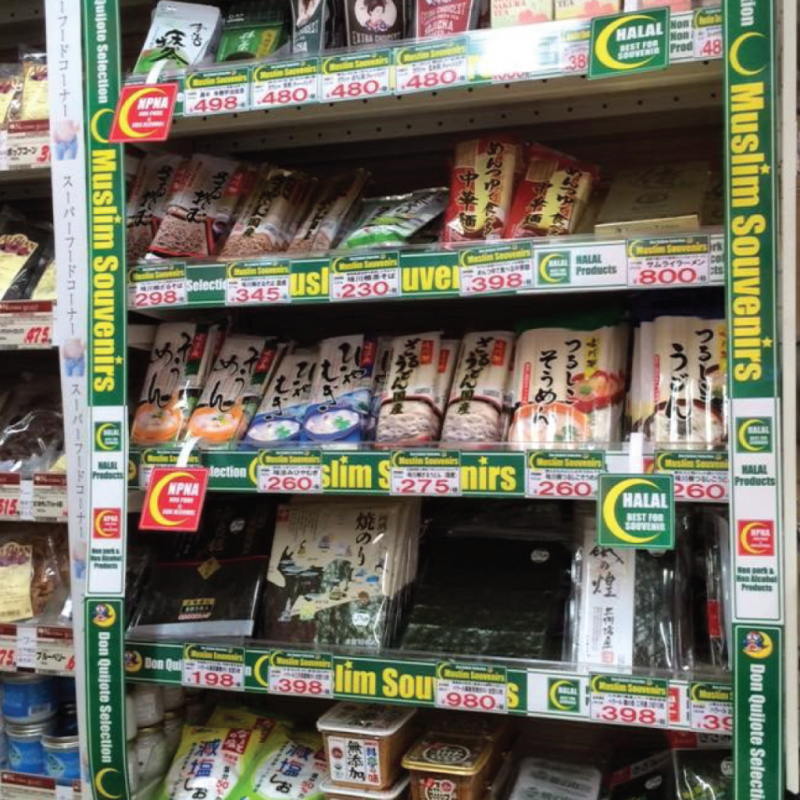 Photo credit: Halal Media Japan Look at how crammed the shelves are with Halal products of every kind imaginable. Isn't it just fun to be there?
#5 Japanese Garments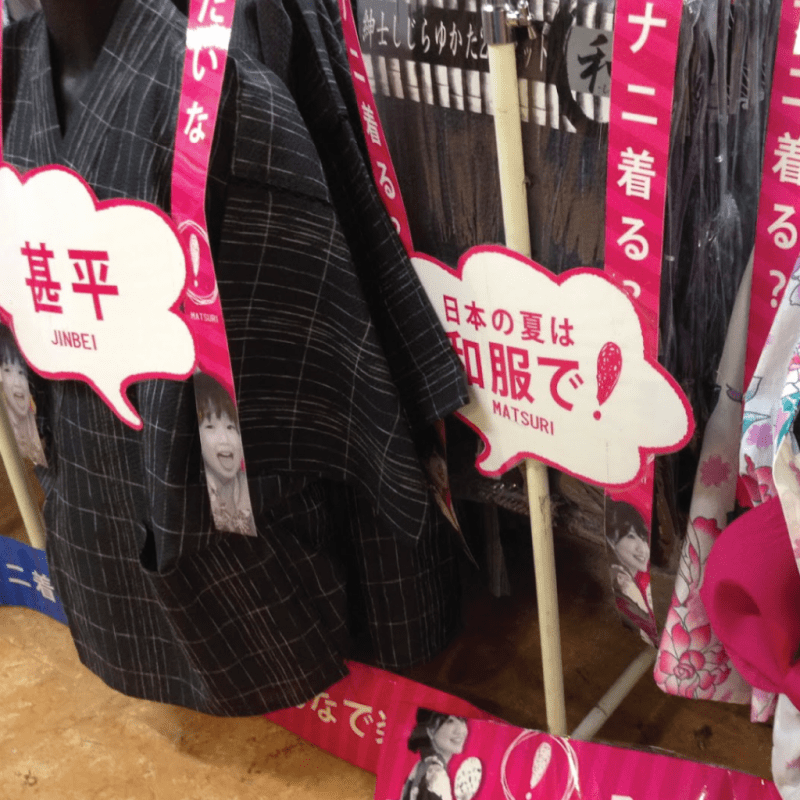 Photo credit: Japanryan.blogspot.com Here are some Yukata and Jinbei. Both are usually wear during summer festivals, if you want to tag along or maybe buy one as a souevier - this is the right place to get them at a splurge-worthy price!
#6 Used Branded Goods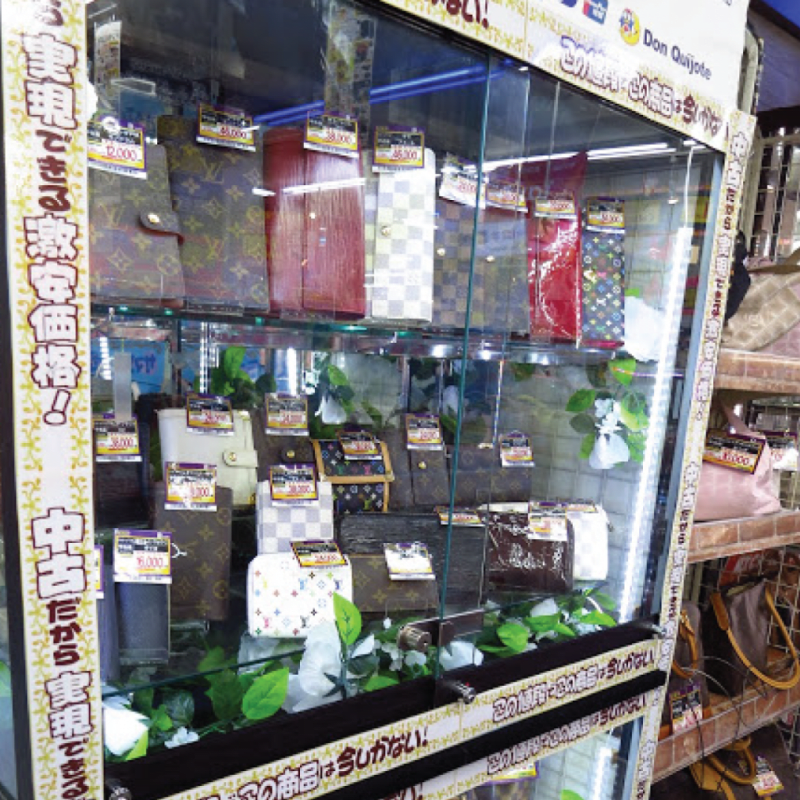 Photo credit: Tokyo Consult 2018 Want to buy branded goods at a reasonable price? Don Quijote sells varieties of used branded bags, watches, purses - don't worry, Japan has a strict validation process to rule out counterfeit products so you can buy these goods at ease.
#7Action Figures & Japanese Toys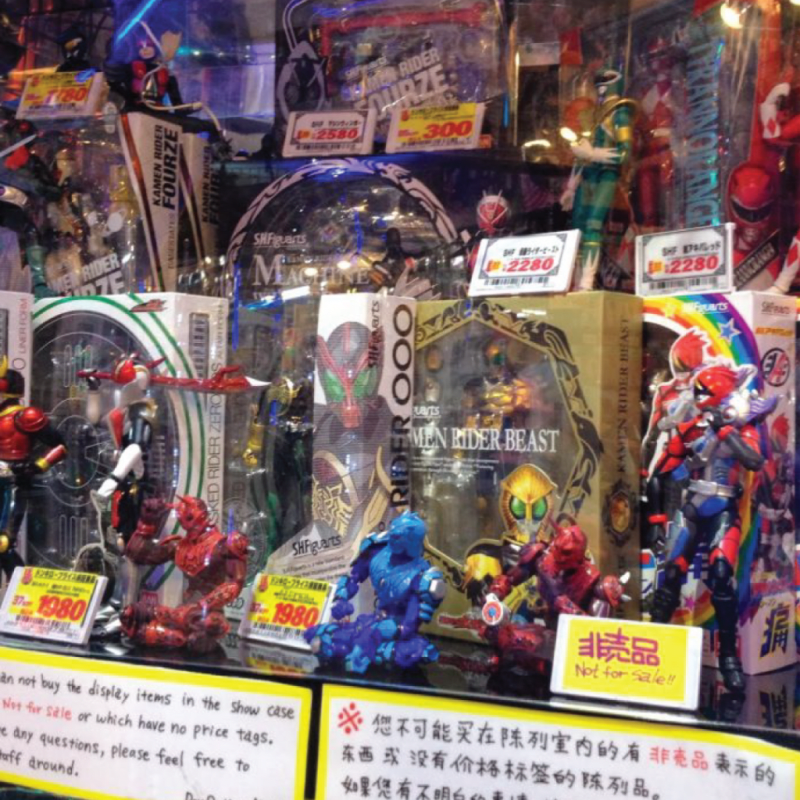 Photo credit: Japanryan.blogspot.com Home to all the epic merch and somewhat obscure collectibles of video games, second-tier toys and all the cool random stuff you would want to buy!
#8 Play Dress Up with Your Pets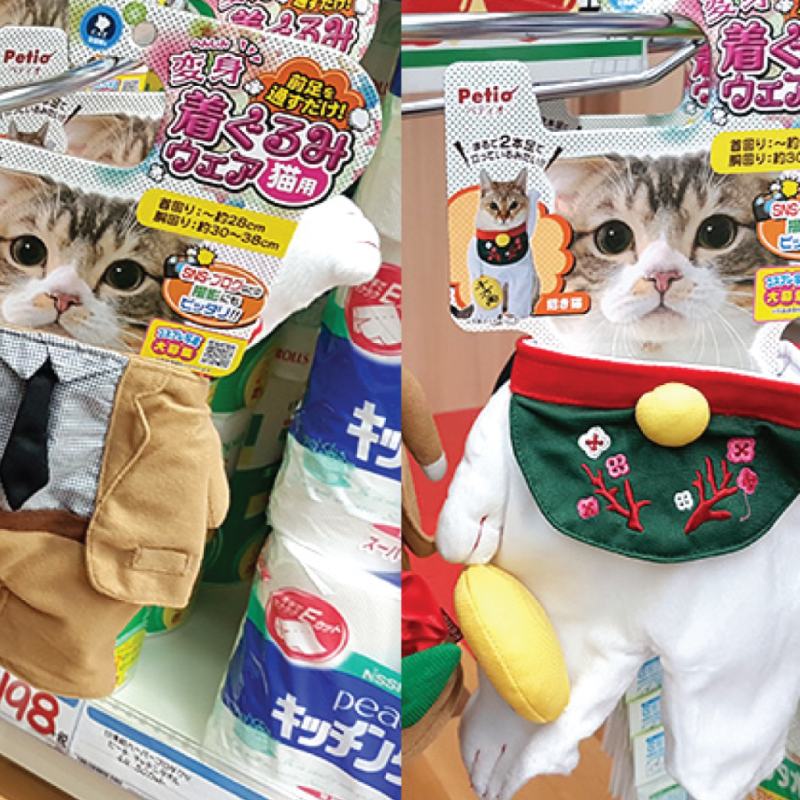 Photo credit: Weliveinaflat.com Get these super cute and adorable pet costumes for your pets, give em' the makeover they needed at a cheap price!
#9 Playtimeeee with Furbabies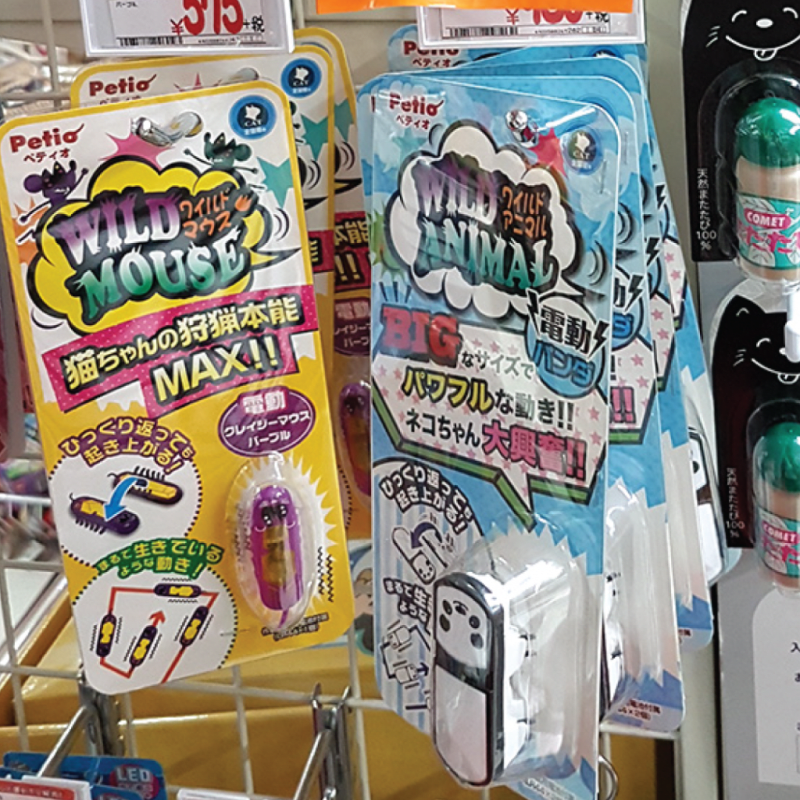 Photo credit: Weliveinaflat.com Lots of battery-operated toy options abound for cats to keep your kitties entertained also a cute gift for crazy cat girlfriend/ boyfriend/ best friends *wink*
#10 Donabe (clay pot)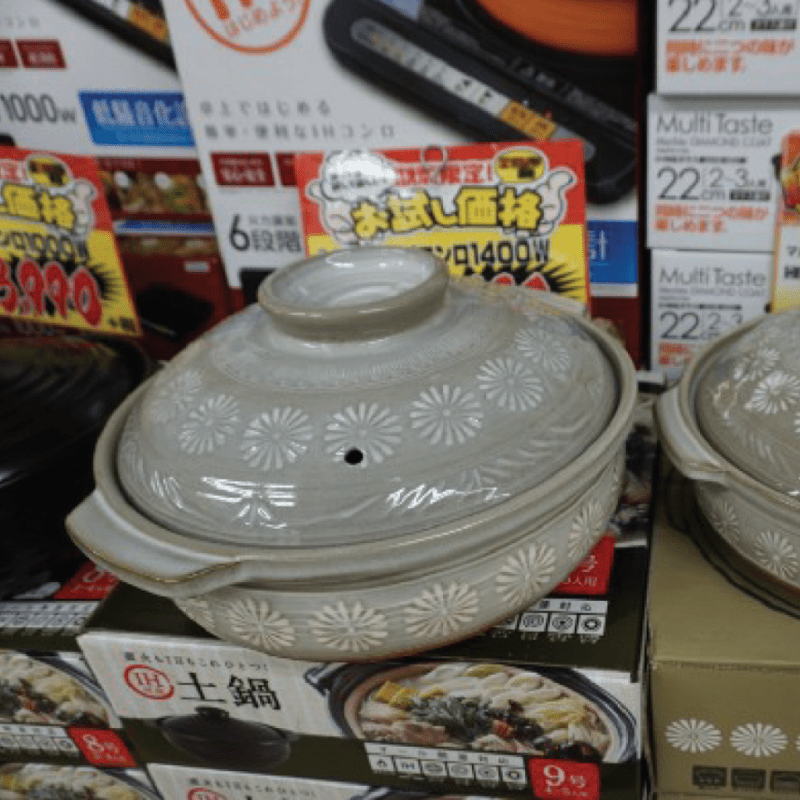 Try out Japan's oldest cooking vessels, Donabe (clay pot) so you can 'feeling-feeling' cooking like the Japanese while enjoying hot pot dishes back home! Whoa aren't you thankful that you are still reading this?
It's a bit lengthy but worth every seconds haaa! For those who likes to shop, Don Quijote is a good place to start - You can get literally anything here at a very good price from brands that rarely get discounted (like, say, original Chanel) to the craziest things you could ever imagine. I'd tell you what, I'm also not immune to a great deal, especially when it comes to shopping all these rare stuff, hehe.
Hence why, we have made a video of our journey shopping in one of Don Quijote branch. You really need to see this for yourself! Bonus: Foreign tourists you will receive an 8% tax-free shopping provided with purchases of JPY 5.001 for consumable products and JPY 10.001 for non-consumable products.
Also an ADDITIONAL to that, you can save more with Don Quijote discount coupons provided by Halal Navi from here!   If you are planning to visit Japan for your next holiday destination, check out our travel tips that will help you east the stress of holiday travel.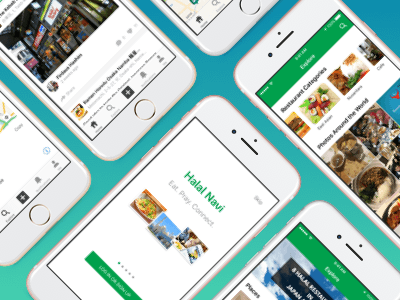 The main key is to get your hands on useful apps for your trip, by downloading Halal Navi app - We design it especially to cater Muslim meed providing the easiest way to locate Halal restaurants, hotels and mosques making you feel relaxed from the moment you leave your house.