7 Exquisite Japanese Countrysides for a Long Weekend Get-away
Top attractions, how to get there and places to stay
#1 Kitashiobara, Fukushima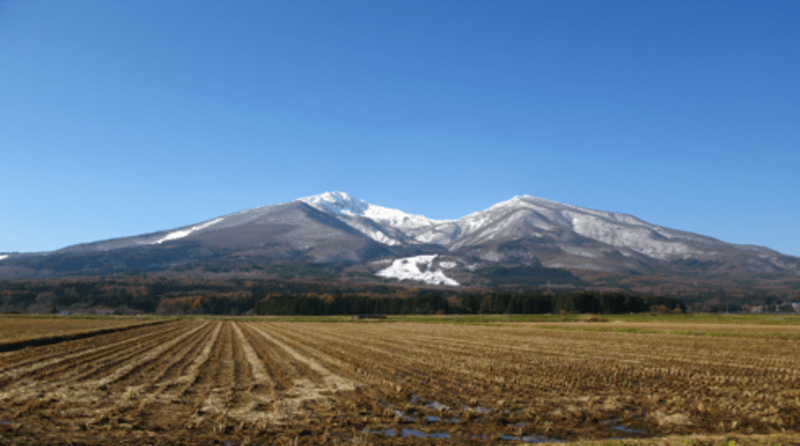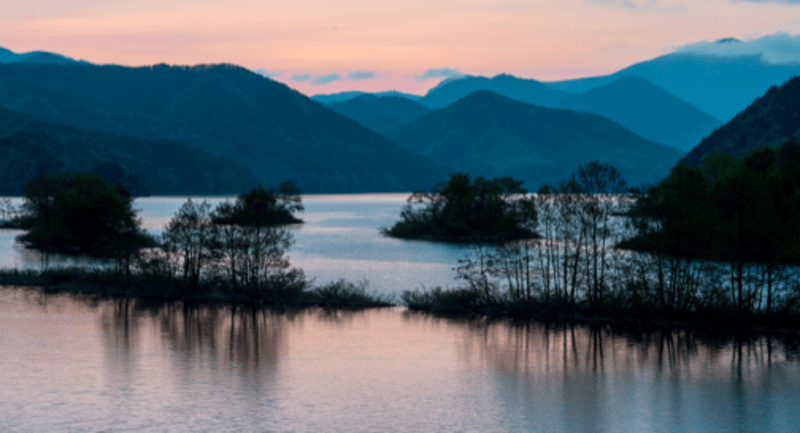 Kitashiobara is a scenic town located in Fukushima whose landscapes coexist with nature and boasts of its many mountain forests covering 80% of the area. Its lush abundance of greenery brings peace and tranquillity, allowing you to relax and unwind from the busy city life.
You may experience breath-taking views overlooking the 'Goshikinuma', a lake at the foot of Mount Bandai which is famous for its changing colours due to the reflections of the sky. Moreover, you can take a stroll or cycle along Akimoto Lake, a reservoir which is famous for its clear waters and refreshing air.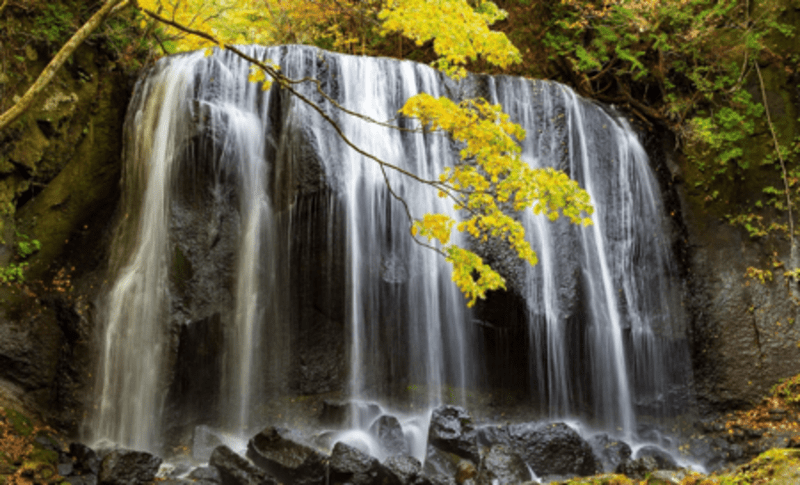 Be sure not to miss the 'best drinking water', flowing through the Fudou-Taki Waterfall. Folk-tales claim that the 'Yamabushi' (religious warriors) consumed the water to increase their stamina and physical endurance for war. Try it and let us know if the legend speaks truth! It is also a good way to beat the summer heat while enjoying the calming sound of water.
How to get there (From Tokyo)
Option 1: Tokyo Station
Option 2: Ueno station
Option 3: Shinjuku Bus Terminal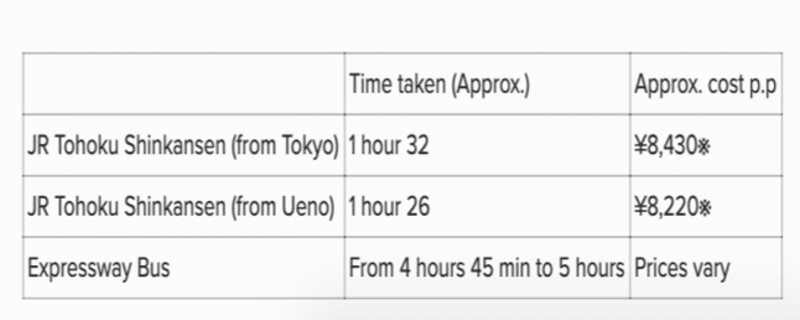 Where to stay
Urabandai Lake Resort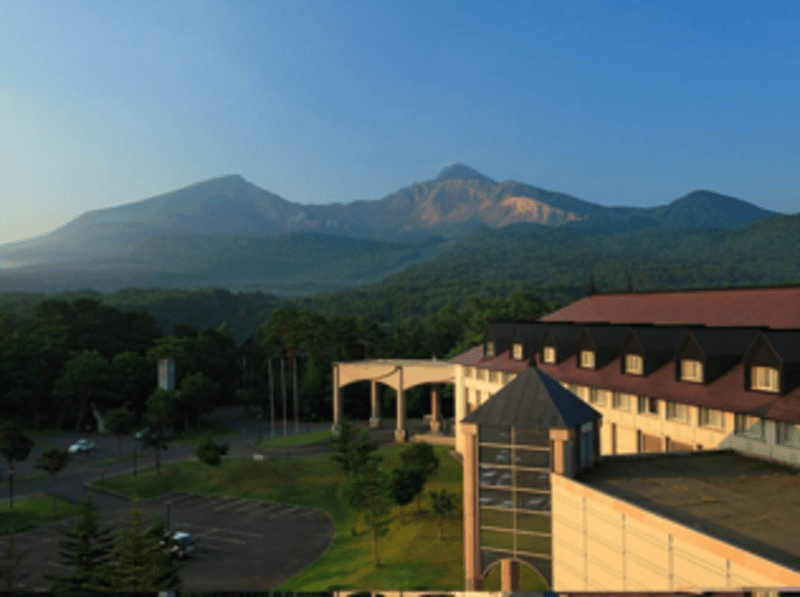 A 4-star hotel located in Kitashiobara, within Bandai-asahi National Park and Lake Hibara. Urabandai Lake Resort offers accommodation with free WIFi and large comfortable rooms. They provide a large selection for dining, a good choice for all nationalities. Within the hotel itself, you may enjoy a relaxing afternoon at the Onsen (traditional bathhouse) or go shopping at the gift shop.
Il Regalo, Kitashiobara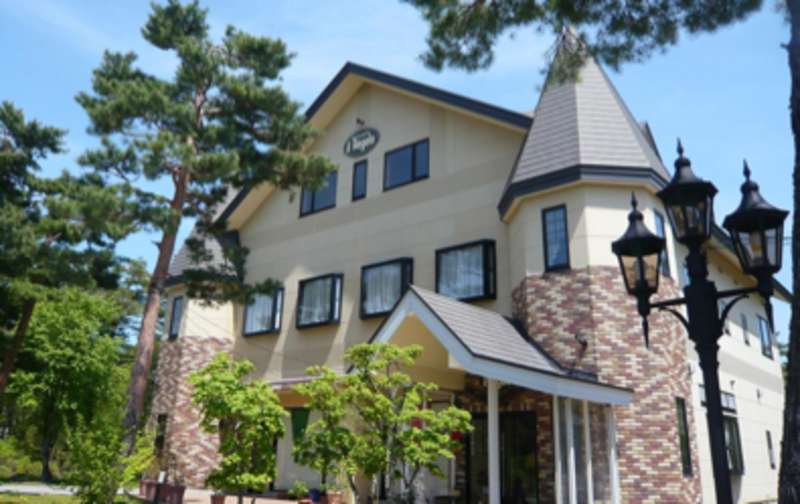 If you are looking for a more laid-back setting and a rustic environment for your stay, check out II Regalo, located less than 25km from Mount Bandai. With the garden on II Regalo's grounds, enjoy the beautiful scenery while having a continental breakfast on request if you wish to catch a break from all that Japanese food.
#2 Kiso, Nagano
Kiso is famous not only for its rich culture and history but its scenic views, gaining the title 'one of the most beautiful villages in Japan'. Kiso is located in the mountainous southwest of Nagano Prefecture, with its main attraction: the ancient street called 'Nakasendo'. Besides that, you will find a large open atmosphere at the 'Kaida Plateau' at the foot of Mt. Ontake, where you can enjoy the tranquil surroundings.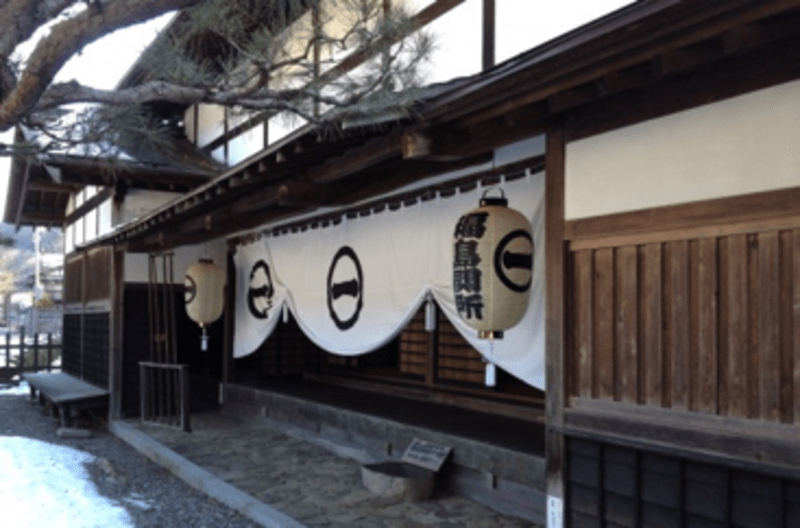 There are a few museums located in Kiso that feature weapons, artworks and everyday items from the Edo period worth paying a visit! In addition, the magistrate's mansion (Yamamura Daikan) is open to visitors. The building is well preserved, with clothing and treasures on display.
Not only that, there are several gorgeous Buddhist temples in and around town. The Kozen-ji proudly claims the title of 'Asia's largest dry rock garden', inspired by the sea of clouds that covers the Kiso valley. Be sure not to miss the collection of zen ink paintings and treasures on display, but take note that it is closed during winter.
The attractions in Kiso are very convenient to access by foot and most of these places can be covered in a day! There are many small parks and places to catch a break around town, so if your feet get tired do not stress, and relax in the free footbaths overlooking the river.
How to get there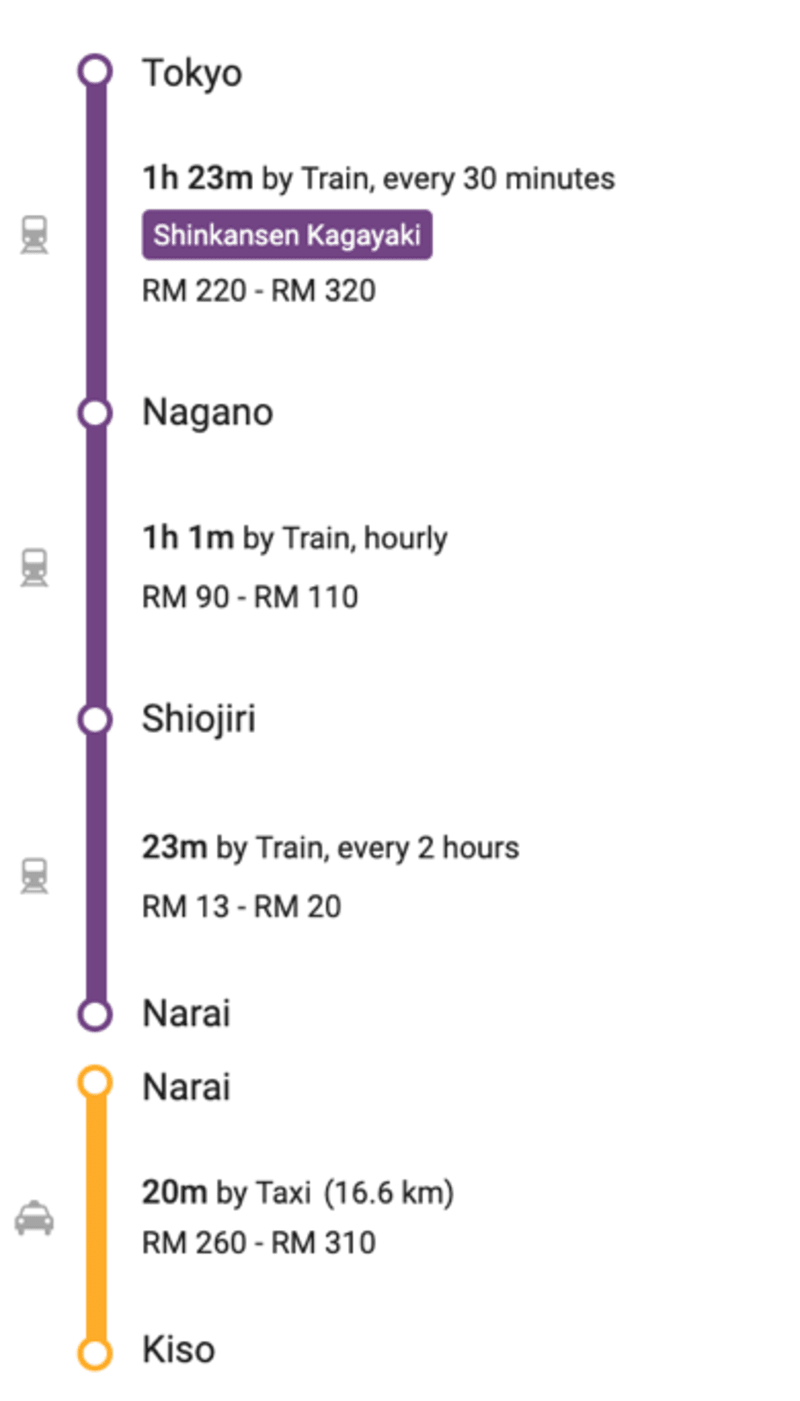 Where to Stay
There are plenty of traditional inns in Kiso to choose from, accommodating travellers from all around the world.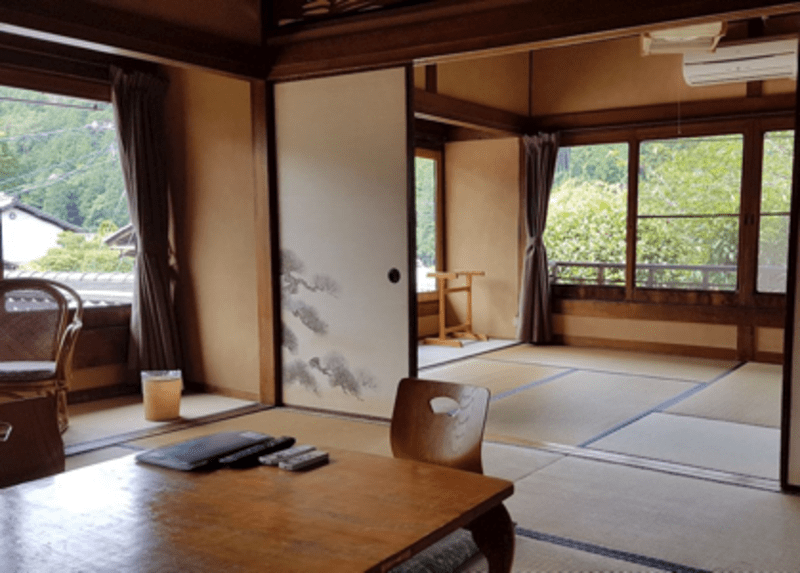 Fujioto Ryokan
A popular inn among foreign travellers looking for an authentic Japanese living experience. Surrounded
by lush gardens off Route 258, this relaxing inn is 1 km from the Kiso River and a 10-minute walk from
the Nagisocho Museum, as well as 4 km from Nagiso Station.
#3 Nagiso, Nagano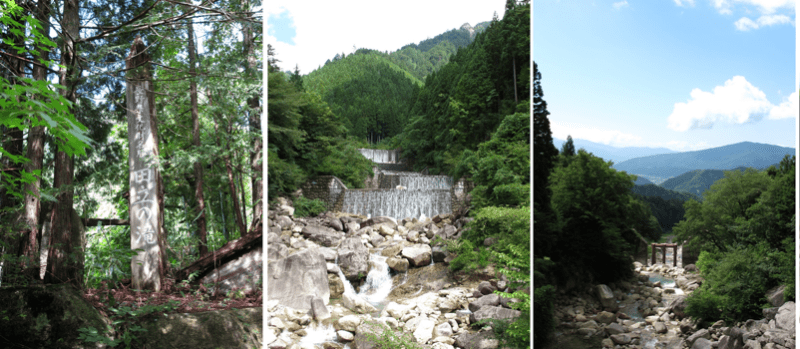 Nagiso Town is located in the southern part of the Kiso Valley, surrounded by mostly greenery. The no. 1 attraction of Nagiso is the 'Tadachi-no-taki Waterfall- listed as the 'Top One Hundred Waterfalls of Japan'. This town is also the home of the 'Intangible Cultural Property'- a traditional performance called 'Tadachi Kabuki'. This dance has been passed down from generation to generation by the locals and is definitely worth watching! Moreover, Nagiso has a number of Onsen (hot spring) facilities such as Fukibata Kogen, Nagiso Onsenkyo and Kakizore Onsen. With an abundance of historic and natural places for relaxation, Nagiso offers visitors a lot to see and do.
How to get there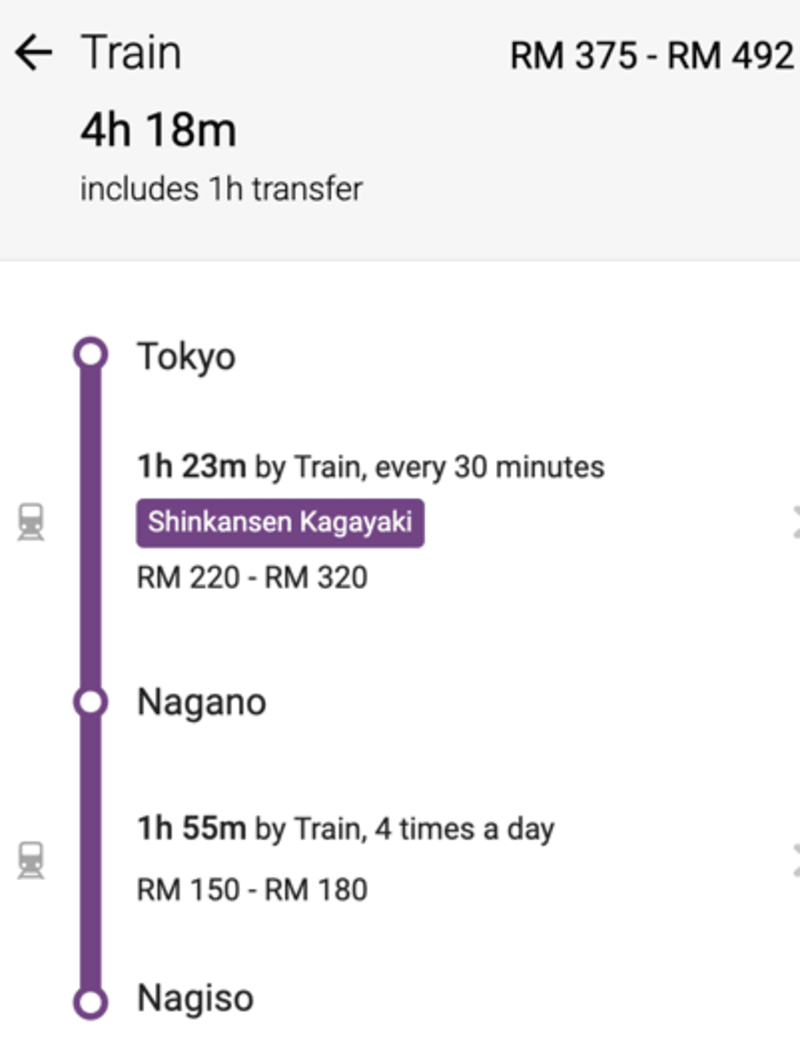 Where to Stay
Tokonamiso Ryokan, 399-5302 Nagano, Nagiso, Azuma 4644-71, Japan
Takimi Onsen Inn, 399-5302 Nagano, Nagiso, Azuma 4689-447 , Japan
#4 Hayakawa, Yamanashi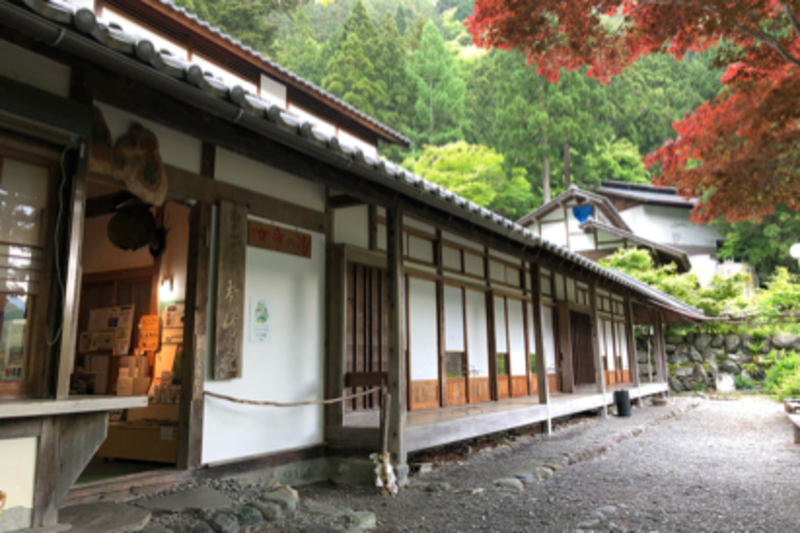 Hayakawa, a vast area surrounded by the Southern Alps will definitely bring you peace and calmness as the atmosphere best-fit travellers who are looking for a non-touristy place to unwind and relax. This small town, located in the southwest of Yamanashi Prefecture is the least populated town in the whole of Japan. Its best feature is the 'onsen', with its main bathhouse 'Nishiyama Onsen'. The streets of Akasawa, an area of roughly 40 to 50 houses, consists of traditional houses, architecture, hills, and stone steps, beautifully preserving a landscape that is in harmony with its surrounding nature.
How to get there
By Train
● Shinjuku -> Chuo Line Limited Exp : 1hr 30mins -> Kofu
● Shinjuku -> Chuo Line Limited Exp :1hr -> Otsuki -> Fuji-kyuko Line : 30mins -> Kawaguchiko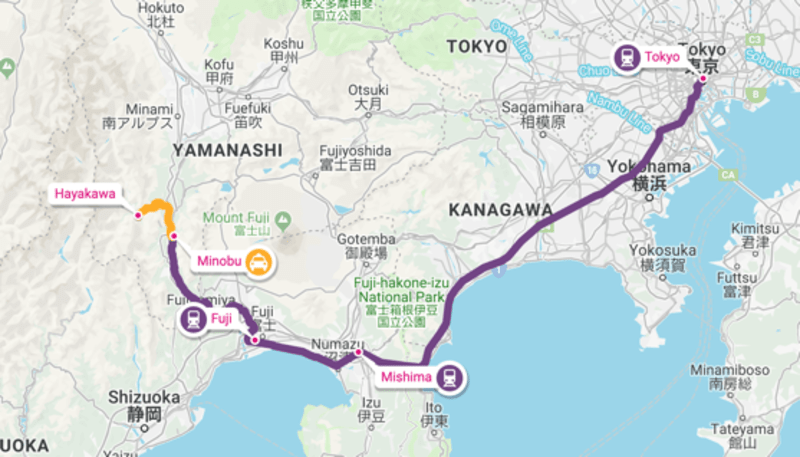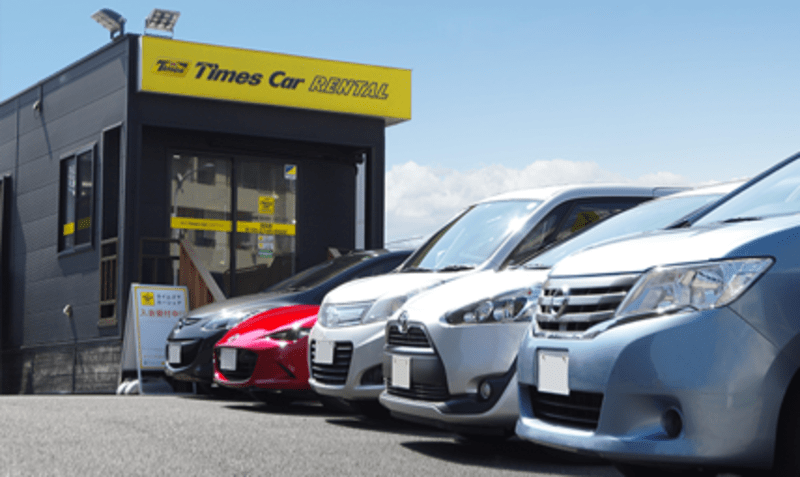 By Car
● Takaido I.C. -> Chuo Expwy : 1hr 20mins -> Kofu-Showa I.C.
● Takaido I.C -> Chuo Expwy : 1hr 10mins -> Kawaguchiko I.C
Rent a car in Tokyo for as low as RM 200 a day
#5 Totsukawa, Nara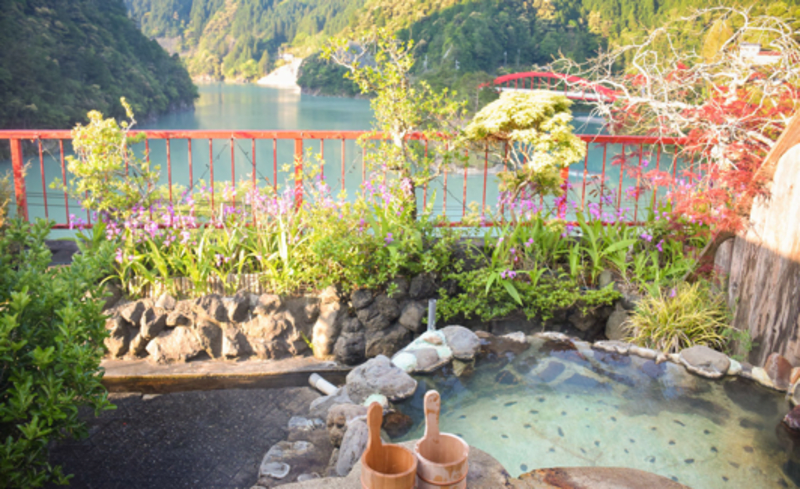 Totsukawa, Nara is Japan's largest village in terms of size, a breath-taking sight where the residents co-exist with nature and leave most of the land untrodden. Totsukawa's highlights include the famous 'Sacred Site's and Pilgrimage Routes in the Kii Mountain Range. It is also a UNESCO World Heritage Site, ideal for those who are interested in history and outdoors.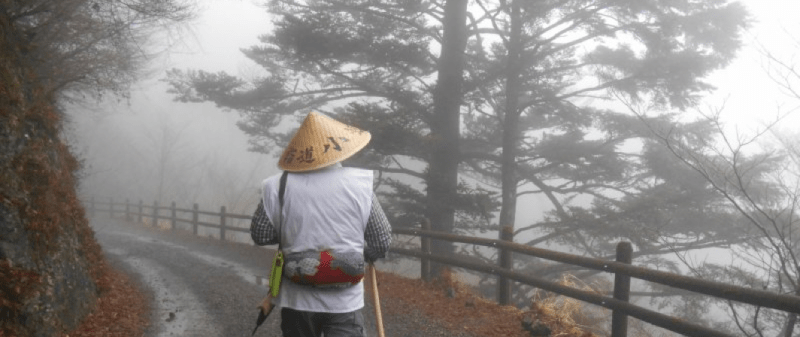 How to get there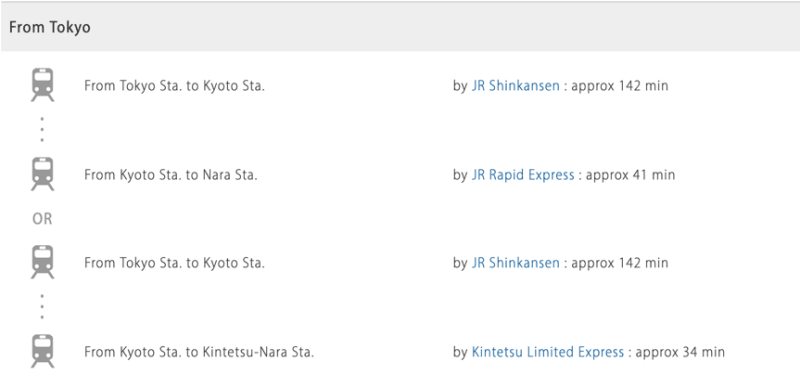 #6 Yoshino, Nara

Mount Yoshino, located in Nara Prefecture, has been Japan's most famous cherry blossom viewing spot for centuries, with an astonishing number of 30,000 trees in one area. Interestingly, the locals claim that the first trees were planted along its slopes more than 1300 years ago. You may view many different varieties of cherry trees, along with the most common 'Yamazakura' variety. Catch this spectacular view when they are in full bloom throughout the month of April.
Be sure to drop-in these places while in Yoshino, Nara!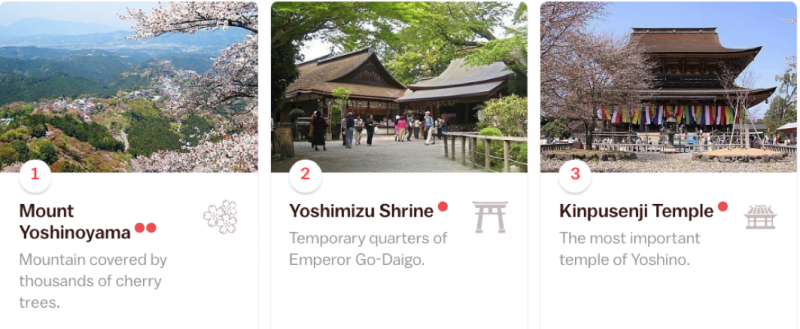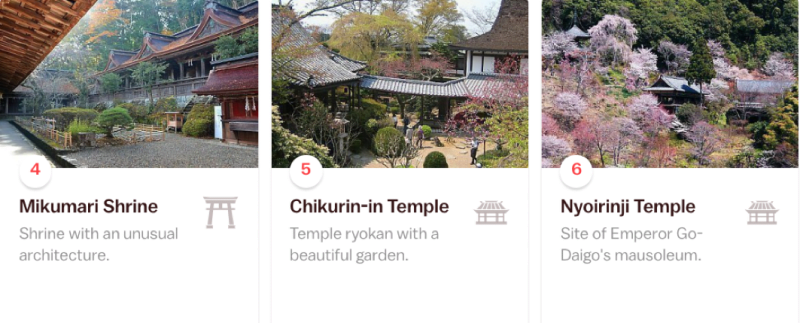 Where to Stay
Ryokan Kato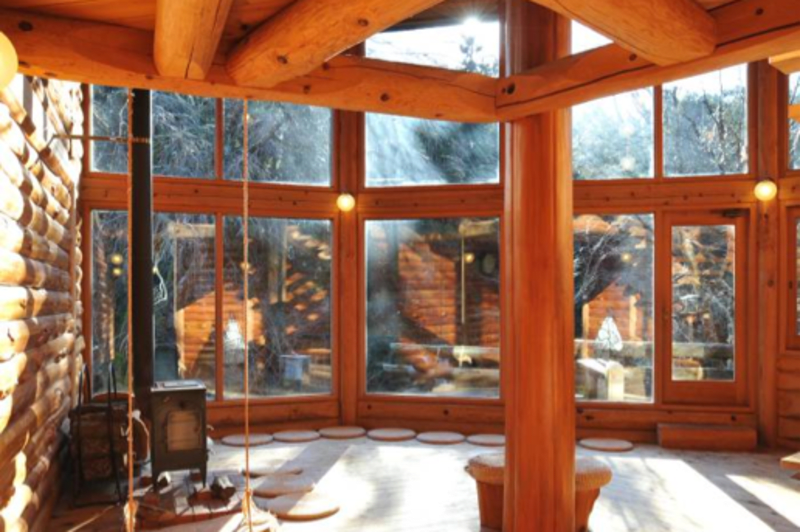 Ryokan Kato is a beautiful medium-sized traditional inn run by the Kato family, with a welcoming 'home' atmosphere. It is located less than five minutes' walk from a cable car station and is therefore extremely convenient to visit the main attractions around Yoshino.
The homeowner Mrs Kato is available on request to organise activities, including making 'washi paper' craft or making your own cedar wood chopsticks at a local workshop. There is also a useful English guide in each room for exploring the area and tips on how to bathe in the indoor and outdoor onsen. What makes this inn special is their decorations and furnishings which are handmade and crafted.
Address : Japan, 〒639-3115 Nara, Yoshino District, Yoshino, Yoshinoyama, 3056 吉野
#7 Ine, Kyoto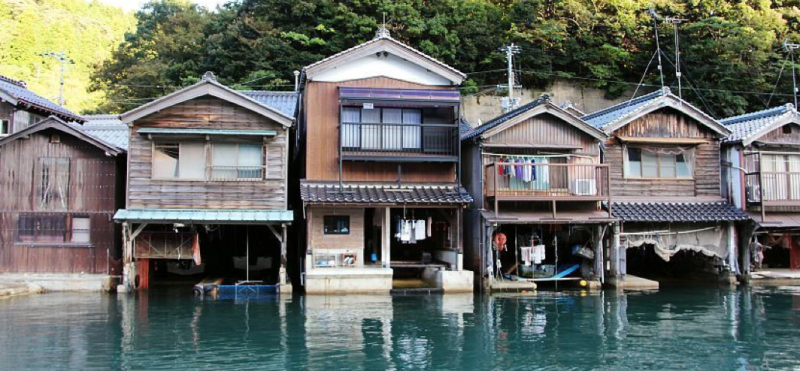 Ine is best described as an old town that once thrived as a luxurious fishing village in the Kansai region. Today, the place is still flourishing in its traditional performing arts and cultural heritage in food, clothing, buildings and architecture. The fishermen houses lining Ine Bay is the spectacle that one cannot miss! This iconic scenery sums up the beauty of Ine in one photograph.
How to get there
Ine village is located quite remotely around the bay in the northern Kyoto Prefecture. It is accessible only by car or bus from Amanohashidate Station. You can take a 'JR Hashidate' limited express train from JR Kyoto Station to Amanohashidate Station. The buses run between these two places every hour. The ride takes about 60 minutes.
Due to its remoteness, you should plan for a one-day trip to Ine, as there are limited choices for places to stay. While you are there, there are a two main modes of transportation.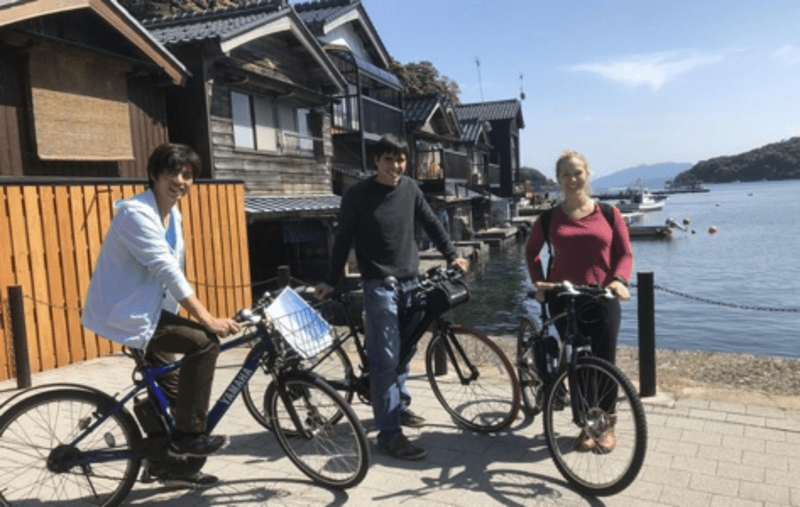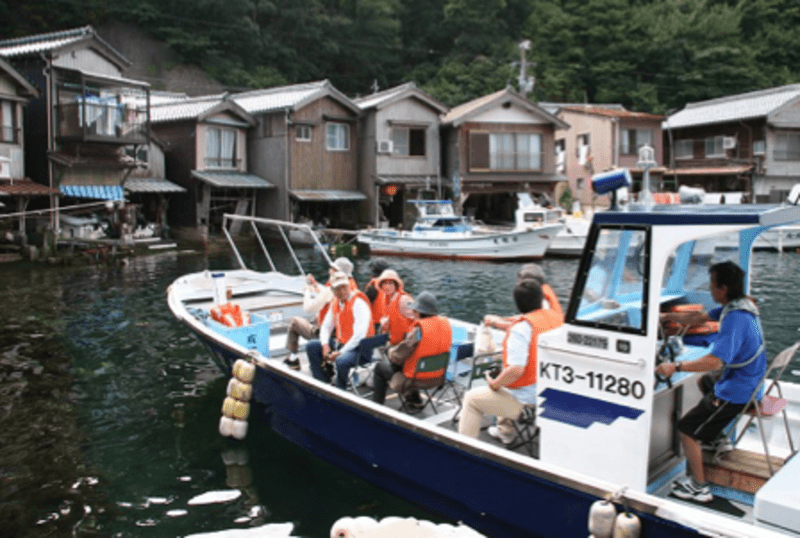 Which exquisite Japanese Countrysides are your top picks for a well-earned getaway? Let us know in the comments below. Travel to relaxing destinations at ease with Halal Navi. Download the app now!