3 Muslim Friendly Ski Resorts In Japan
Winter is comiiiing!  Yay *dancing*. What's the best thing you could do in Japan during winter? Of course skiing! Especially if you are from a tropical country, holding and playing snow might be one of your childhood dream that you can only watch on TV.
And as a Muslim, we obviously want our ski resort to be Muslim-friendly, right? as finding Halal food in the middle of nowhere can be really troublesome. Nah, we are so excited to introduce you to 3 Muslim friendly ski resorts in Japan that you can visit during your winter holiday!
1. APPI Resort in Iwate
Located 40 degrees North of the equator, APPI resort is probably among the best Muslim friendly ski resorts in Japan. This latitude is where other world's famous ski resorts such as Austria's Arlberg and USA's Aspen located. You can do so many things all in one place. From snowshoe nature trail in a wild forest, sloping in APPI snow resorts, ski and snowboarding in backcountry tour, ski gondola to see the beauty of Japan winter from above, private hot spring, and many more.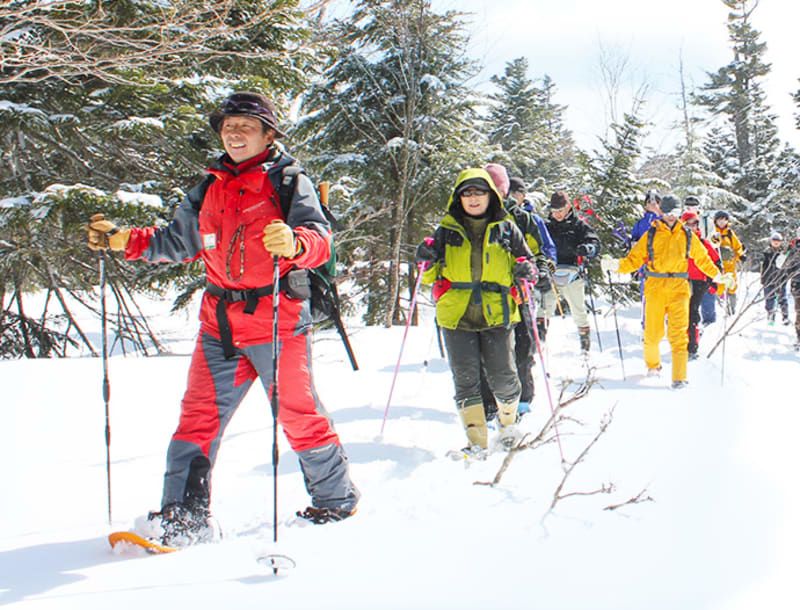 Credit to APPI Japan
Exploring the forest just behind APPI resorts in snowshoe nature trail. You might even encounter some wild animal during your journey. If you stay in APPI hotel you can enjoy this tour for free but if you don't, you only need to pay ¥1000. This tour opens from 17 Dec to 2 April every year.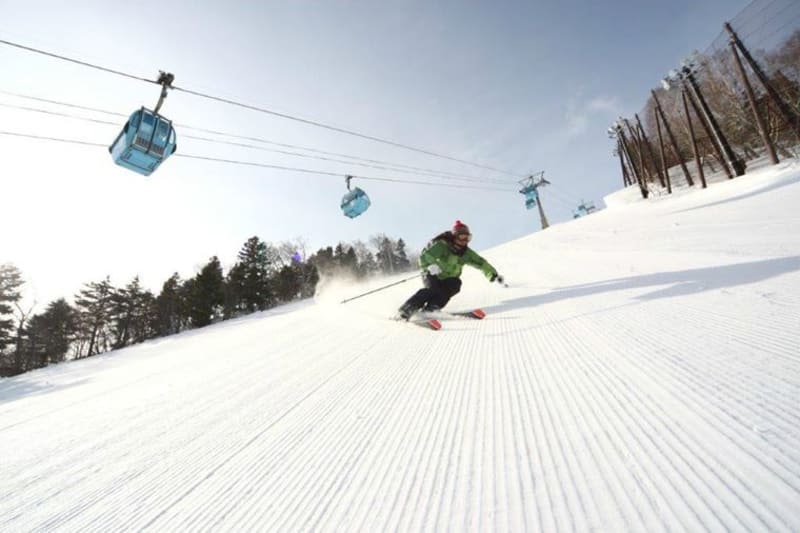 Credit to Travelplan
Enjoying the breeze of winter from the sky, seeing Tohoku covered in white snow. APPI resort is also surrounded by a huge mountain. You can spend three days to finish all the ski runs.  If you have never skied before, need not to worry. They also provide ski lesson for a beginner with an English speaking instructor.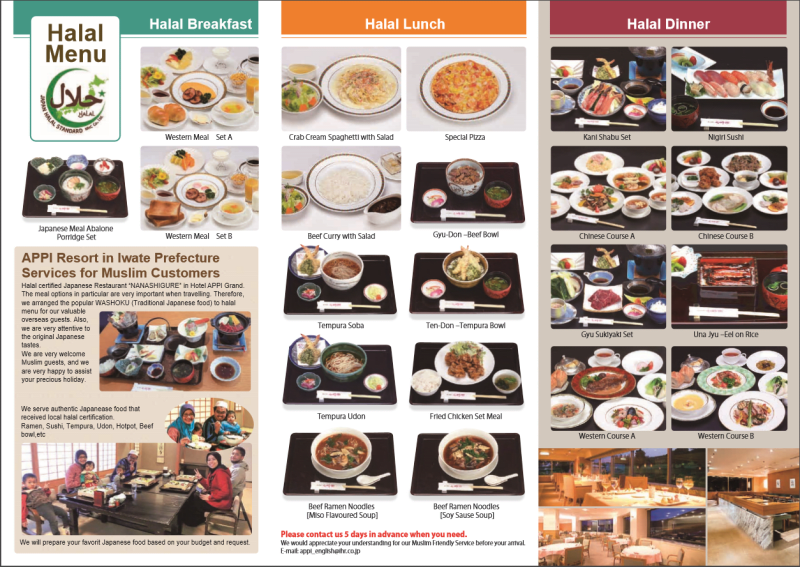 Credit to APPI Japan
If you are a Muslim traveller, You don't have to worry about finding halal food during your stay in APPI. APPI in-hotel restaurant (Nanashigure) serves authentic Japanese food and has earned halal certification from Malaysia Halal Corporation (MHC).
For more information on APPI Nanashigure Restaurant, click here. For booking purposes and inquiries, click here.
2. Rusutsu Resort in Hokkaido
Rusutsu is another Muslim friendly ski resorts located in Hokkaido prefecture.  The resort is spread over three large mountains; West Mountain, East Mountain and Mount Isola.  It is a dream comes true for snow powder lovers. With an average of 14 meters annual snowfall, you can create your own Olaf with its dry snow powder.
There are a bunch of things you could explore in Rusutsu. From ski and snowboarding, sky gondola, dog sliding, snow rafting, snowmobiling, outdoor hot spring, and even indoor wave pool #JawDropping. It is also very family friendly for those who bring their kids along.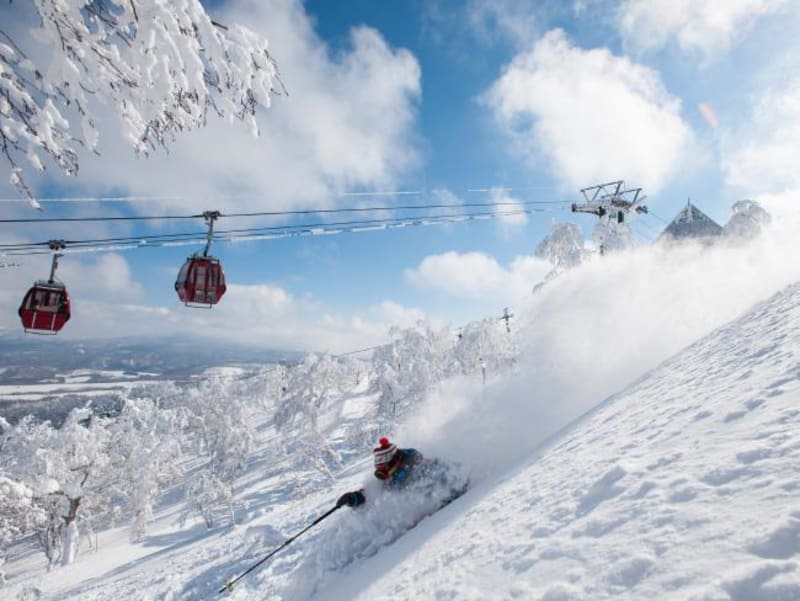 Credit to Escape
Imagine sliding and riding sky gondola in that snowy land. Such a pretty sight, very Instagram-able!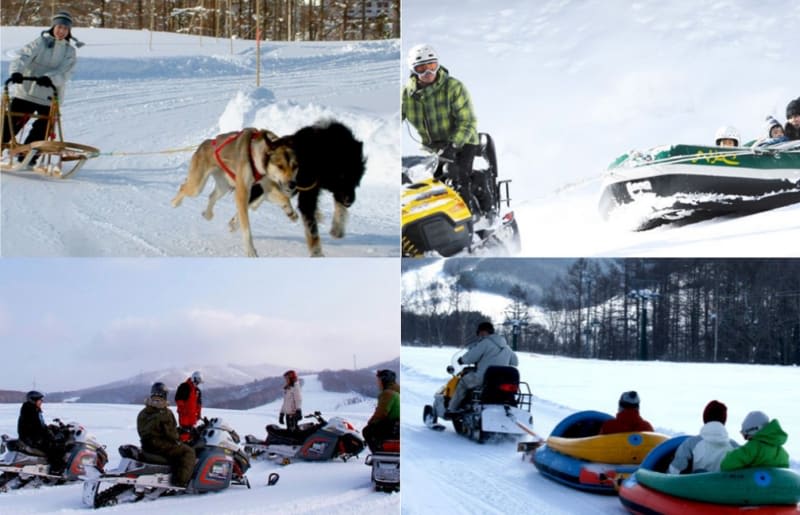 Credit to Skijapan
Rusutsu is a place like no other. You can wander around the snow with your favourite ride. From dog sliding like in a Christmas cartoon, snow train with your group of friends, snow snowmobiling with a special motor and snow rafting like a boss!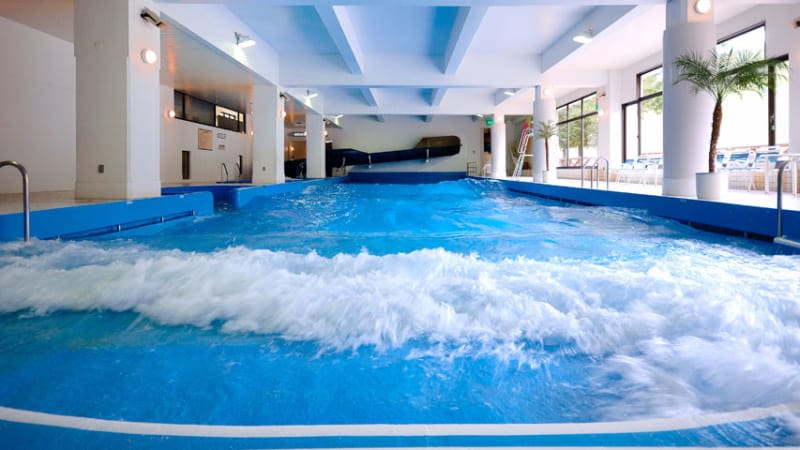 Credit to Skijapan
Swimming at the beach during winter? Why not. Rusutsu hotel has an indoor wave pool that allows you to experience swimming like on the beach.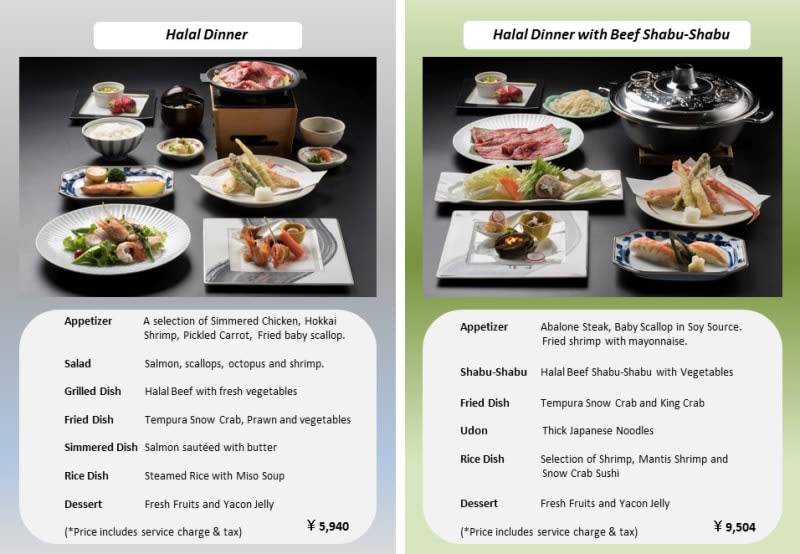 Credit to Rusutsu
What's important is Rusutsu resort restaurant serves Muslim friendly meals in its hotel restaurant for Muslim visitors. They prepare set of halal grilled and shabu-shabu with other complimentary dishes. You can find Udon, Tempura, Salad, Rice dish, Appetiser, and Dessert in the set meals that are all halal friendly.
For more information on Rusutsu Resort Restaurant, click here. For booking purposes and inquiries, click here.
3. Sahoro Resort in Hokkaido
Sahoro Resort is located on the eastern slopes of Sahoro Mountain, the southern region of Shintoku town Hokkaido.  The hills are not very steep with a maximum gradient of 39 degrees. This makes Sahoro the best destination for beginners and intermediates skiers and snowboarders. Besides skiing and snowboarding, there are many other activities that you could explore in Sahoro.
Credit to ATT-Japan
This air boarding will let you feel like flying in the snow. You just need to lie on an inflatable body board and slide down from the mountain slope like a pro. You can enjoy this with ¥ 7000-8000 for a half day.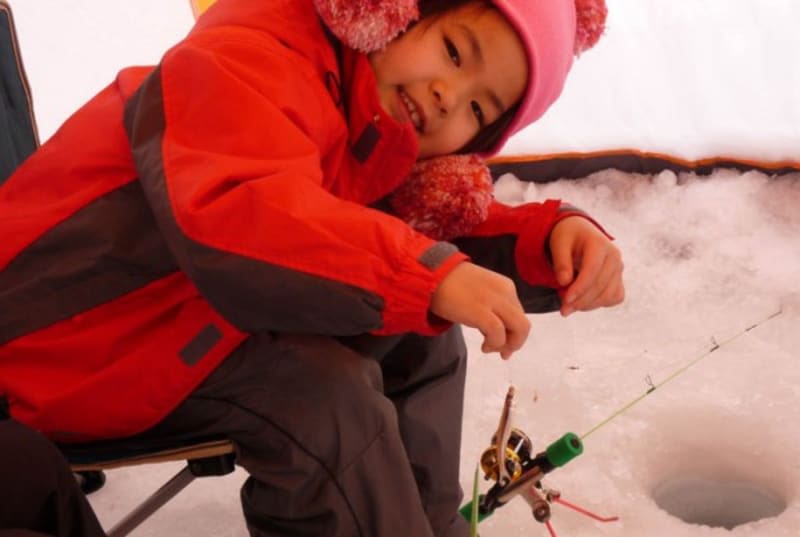 Credit to Skijapan
Bring along your kids to fish from the deep layer of ice in Sahoro land. The resort will prepare all the equipment for you and you can even cook and eat your haul on the spot!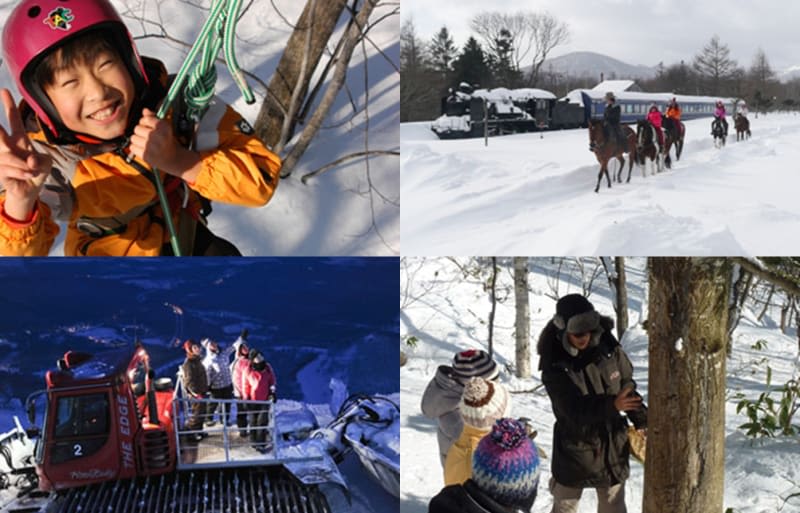 Credit to Sahoro Resort
Sahoro Resort offers you plenty of rare activities that you might never experience in other places. From tree climbing to see the snowy forest from up above, horse riding to explore the beauty of winter in Sahoro, Join the night tour and catch the star in a winter sky, and search for claw marks of mountain bears.
In 2012, Sahoro Resort restaurant was certified by MHC and started to provide Halal meals to its Muslim customers. They serve a variety of Japanese and Western dishes to pamper your tongue and makes your holiday more wonderful. They even have the direction of Kiblat if you want to perform prayer. This makes Sahoro among the most Muslim-friendly ski resorts in Japan.
For more information on Sahoro Resort Restaurant, click here. For booking purposes and inquiries click here.
So what are you waiting for? Pack your luggage and book your ticket to Japan now! If you are worried about finding halal food during your holiday in Japan, download Halal Navi to be your personal guide. Not only you can search for Halal restaurants nearby, but you can save it too! Want to use Halal Navi to save your Japan food itinerary? Click the button below to download!