Japan Prayer Times For Ramadhan 2017
The most awaited month of Ramadhan has finally come *Yay!*. We know you could not hold your excitement to finally reach a month where the gates of heaven are opened, the gates of Hellfire are closed and the devils are chained! #MashaaAllah.
However, have you made enough preparation before starting the Ramadhan battle this year? We know you don't want to miss the manifold rewards of good deeds that Allah promised us during this holy month. Even when you live in a non-Muslim country like Japan, you can still make the most out of your Ramadhan. To accompany you going through the month, we have created a handy Ramadhan prayer times calendar for 7 prefectures in Japan below.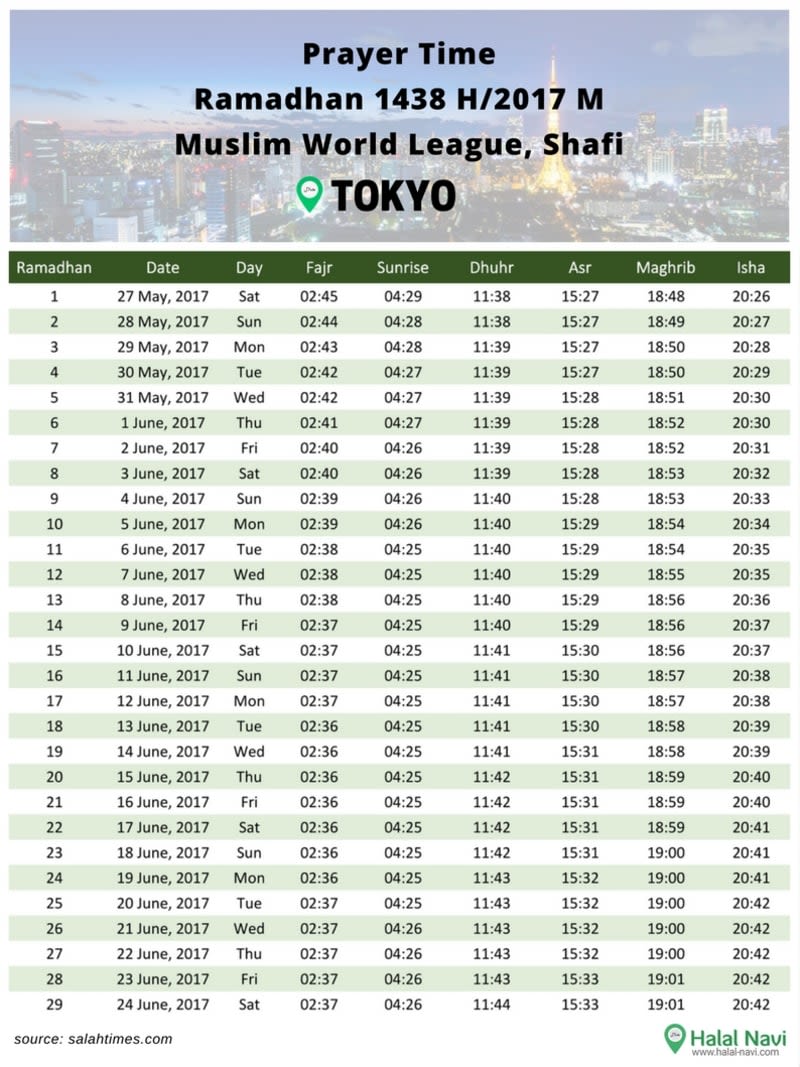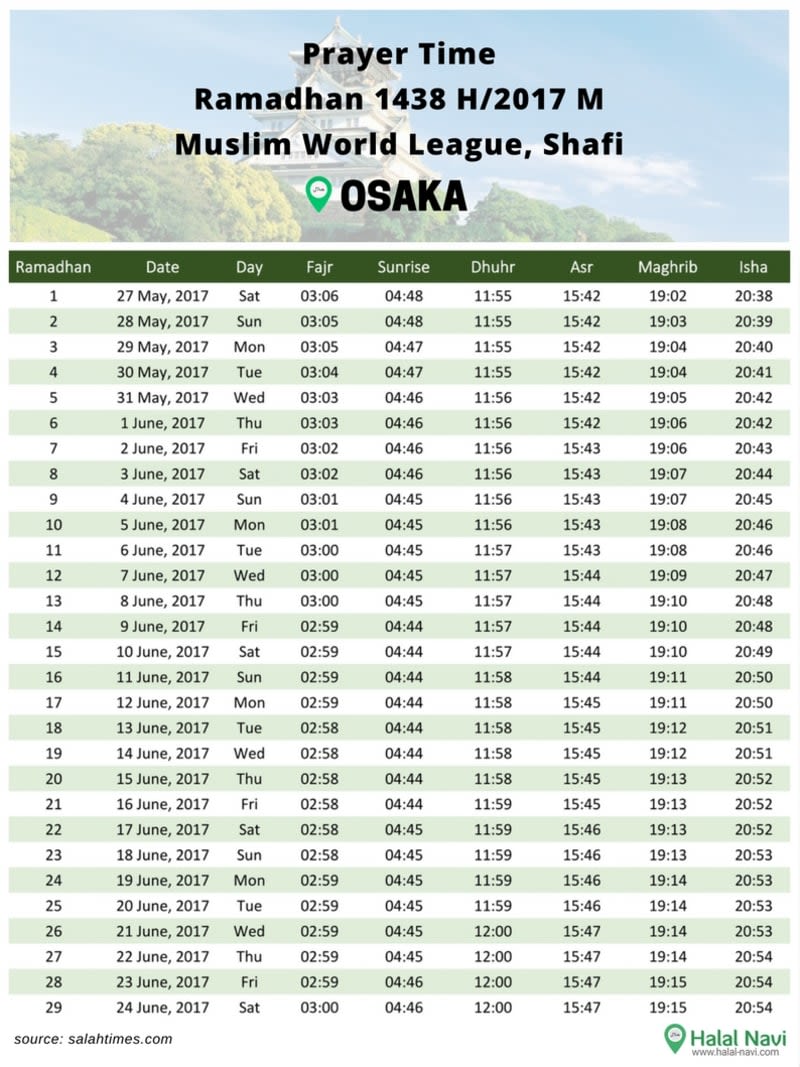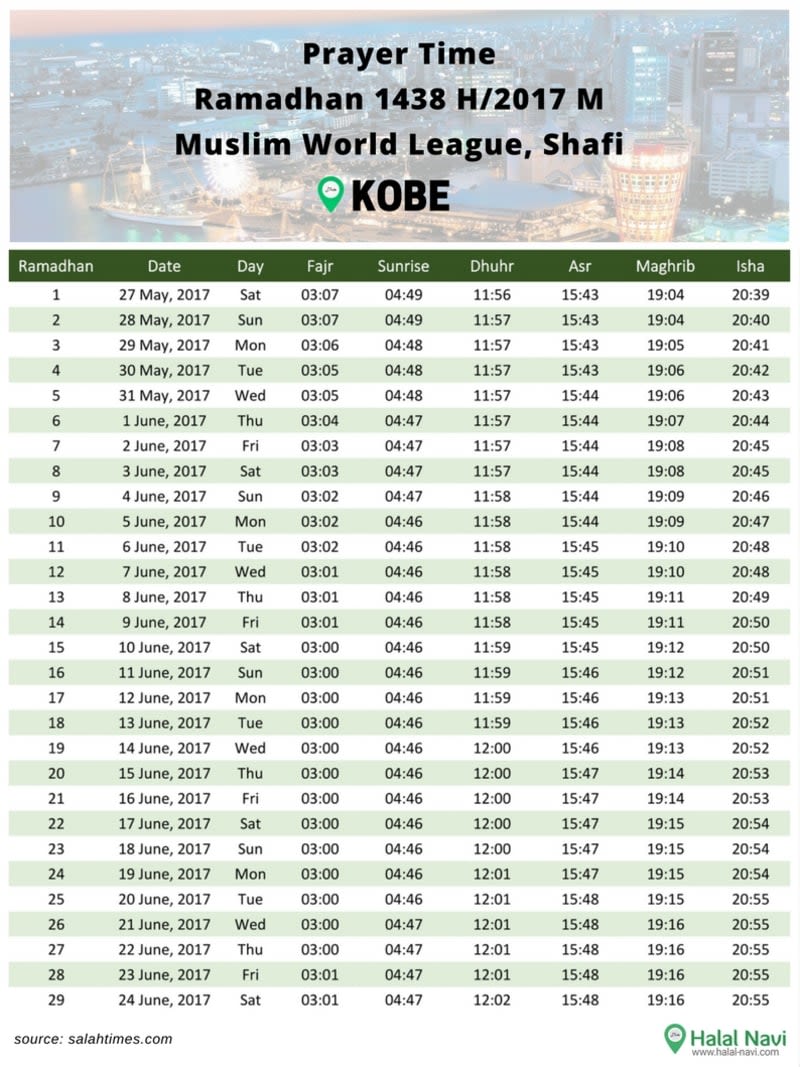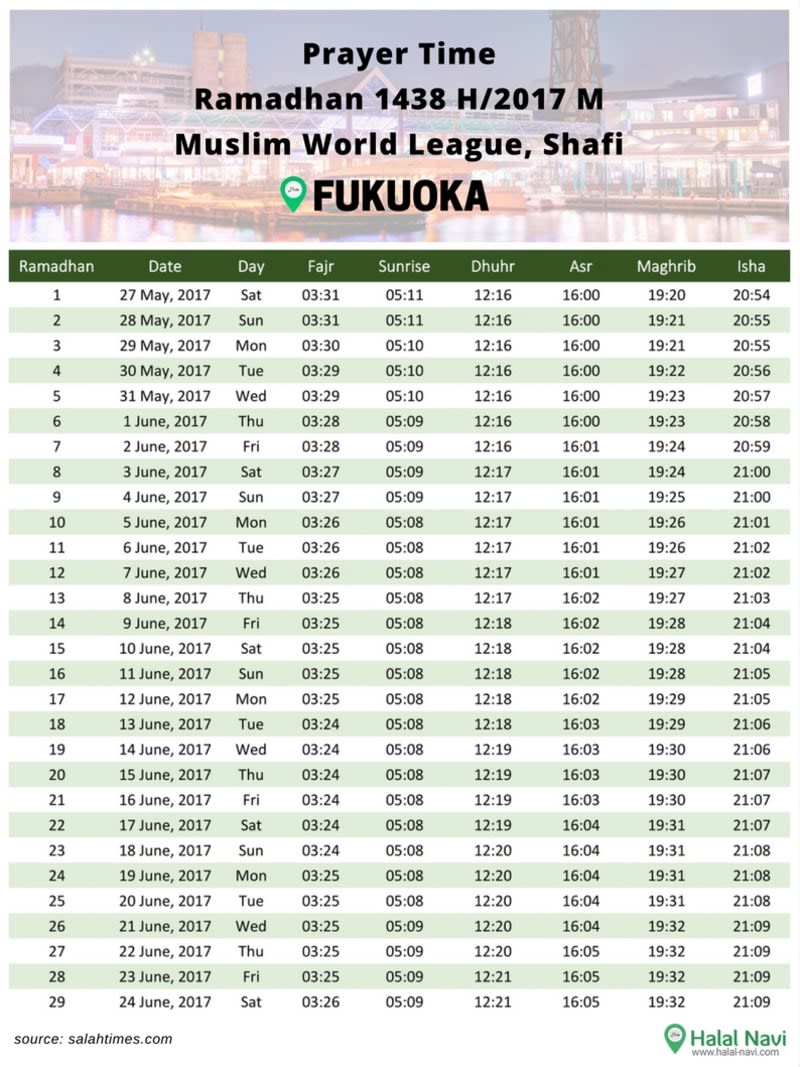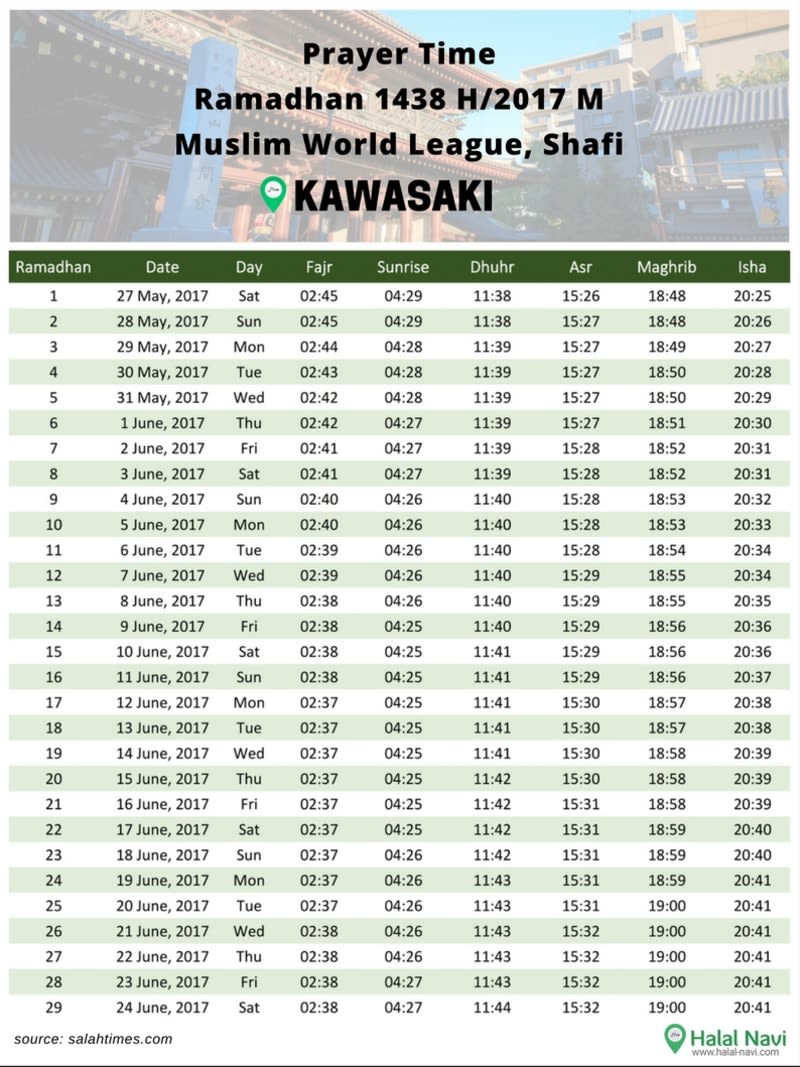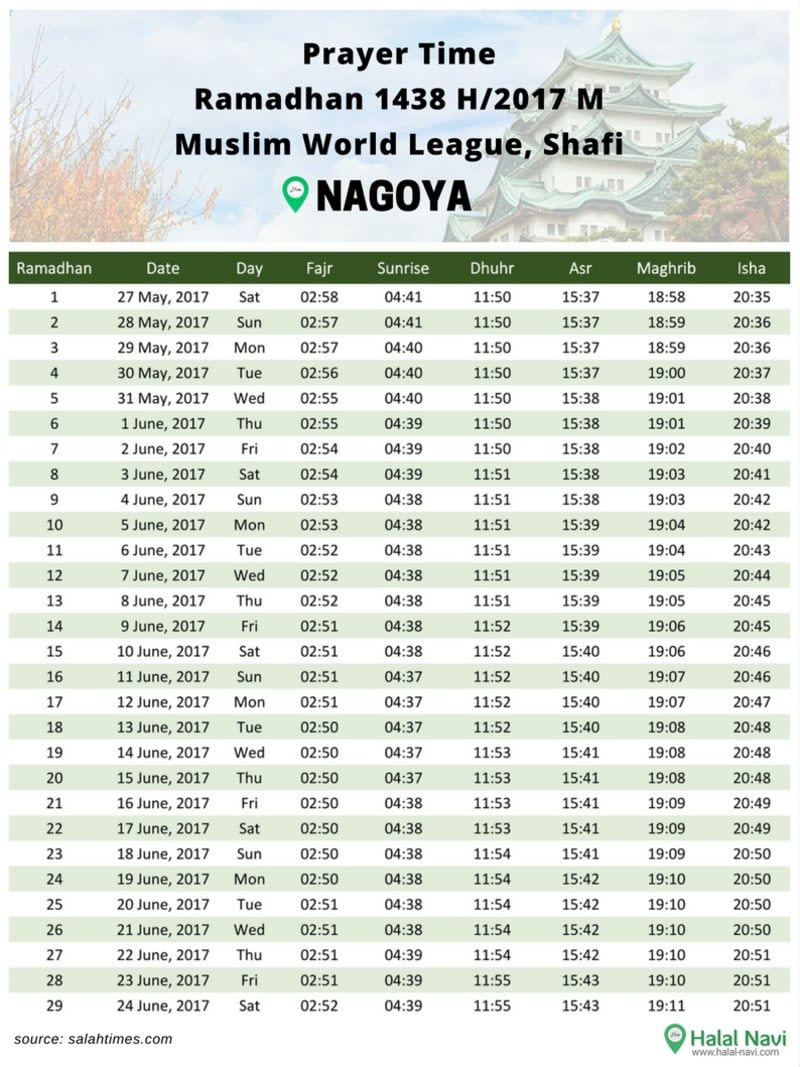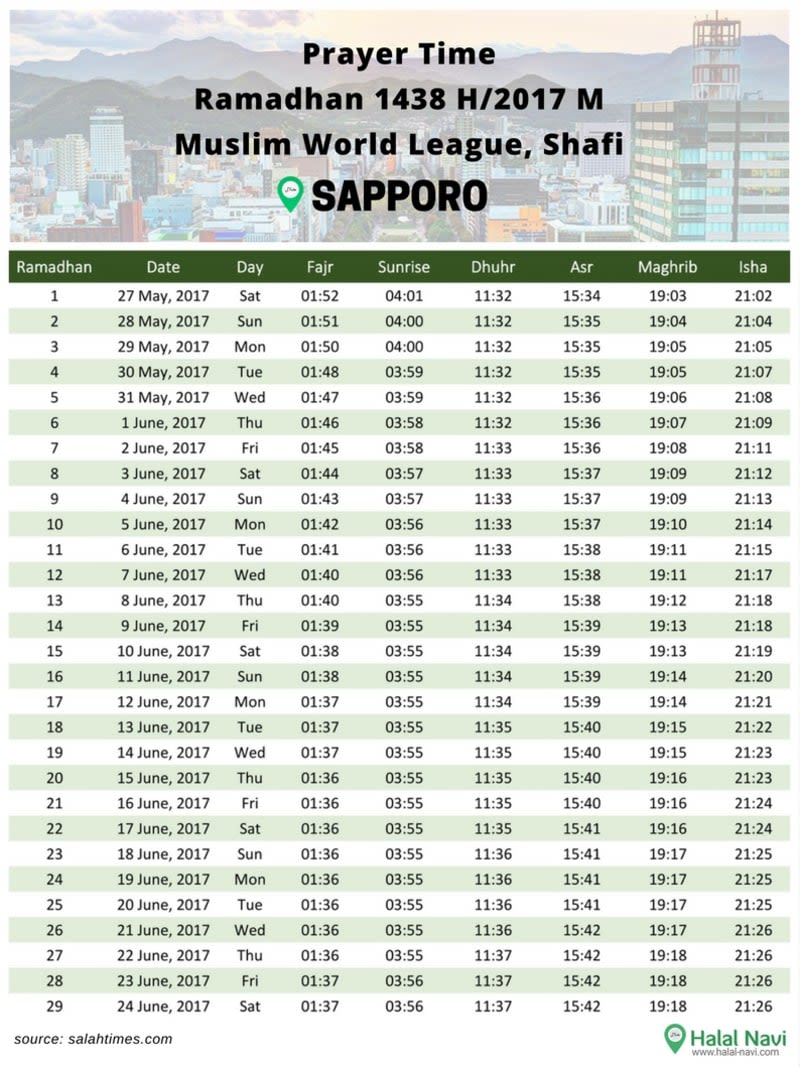 Download the pdf file of these prayer times calendars below for a better quality. You can print and paste it on your wall to keep you on track of your daily sahoor, iftar and five prayers 😉 Worried about finding Halal Iftar during Ramadhan in Japan or even mosques to perform tarawih? Be sure to download Halal Navi app on your smartphone.
We've got your Ramadhan covered with our 800 Halal restaurants and mosques all around Japan. If you are looking for supermarkets that sell Halal meats and ingredients, you can also find the nearest one just by entering your location in our app! So let's compete in performing good deeds and may Allah give us the opportunity to gain the best rewards during this Holy month. Ramadhan Mubarak Everyone!