Ecbo Cloak: Say Goodbye to Coin Locker!
It is the norm to have baggage while traveling. Yet, it can be a huge hassle for you, to carry all your bags along during your trip. Especially those who travel with kids. You might need to carry tons of baggage with you.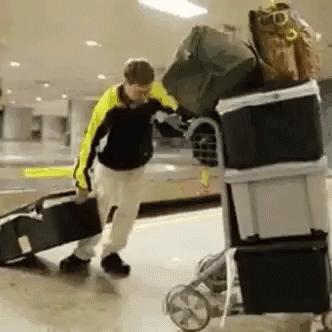 We can already feel the pain of carrying all your bags along with you. Oh, you may keep them in a coin locker in a nearby station. But do know that coin lockers are very limited. Some can even be a bit further away from your itinerary trip.
Hence in this post, we in Halal Navi wanted to introduce you to a great baggage service called Ecbo Cloak. One of the best travel tips you need to know if you want to venture to Japan soon.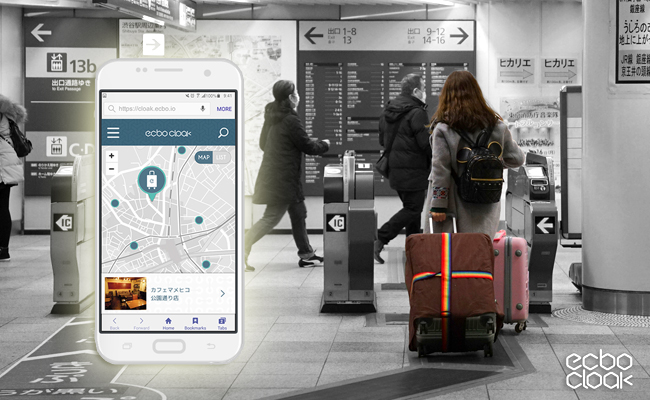 Ecbo Cloak is the best solution for all travelers in Japan to store their luggage with ease. Ecbo Cloak started back 3 years ago in January 2017. It is a sharing service where people can safely store their luggage at their participating shops. The participating shops are highly increasing currently throughout Japan.
So how to use Ecbo Cloak? All you need to do is download their application on your mobile. With the application, users can search for the nearest participating shop, request their location and rent the space to store their luggage. Their service is ultimately time-saving, handy, and safe!
Compare to the norm of coin lockers. We need to google and hunt for available coin lockers. Not only that, we can't even guarantee the safety of our belongings when you use the coin locker.
Usually, the lockers are placed in train stations and sometimes quite a distance away from our itinerary trips. Going back and forth to collect your belongings can surely be a hassle. Not counting the limited availability of the locker.
Ecbo Cloak is a great baggage service. All you need to do is book the service from their application and easily make payment via credit card. Now you are ready to store your suitcase and enjoy your precious time sight-seeing. Travel bagless and stomp away guys~
(the Tokyo Stomp gif)
Ecbo Cloak is available in more than 3 different languages and comes with 2 plans: the bag size and suitcase. You can also keep your children's stroller with their service.
Store your bag with Ecbo Cloak now.
With every purchase of Halal Navi Tokyo Muslim Guide Coupon Book, you will get a 300 Yen off.
Ecbo Cloak will definitely make your Japan Trip better with hands-free luggage.
No longer worry and a better time is spent.
Tebura-tebi with Ecbo Cloak