Foreigners can now travel to Japan without tours and here's all you need to know to travel!
Did you hear Mount Fuji calling your name already? Well, it's time to pack that luggage bag and passport and start planning your trip to Japan because Japan is slowly (reads: super slowly) opening their borders to foreign travellers!
So wait, can I really travel to Japan already?
The answer is "Yes! But with some rules and restrictions" . Here are the rules you need to know before booking that flight ticket!
Rule 1: You need to have a guarantor in Japan
Foreigners are still not allowed to enter "freely" into Japan. You can visit Japan if
(1) Work visa - your guarantor must be the company that is inviting you to Japan
(2) Visiting visa - your guarantor should be spouse, family, or friends living in Japan
(3) Travelling visa - your guarantor would be travel agencies. This is probably the easiest way to get a visa if you don't know anyone in Japan.
Rule 2: Purchase flight tickets and hotel through travel agencies
If you're on travelling visa you HAVE to purchase your flights and hotel through the travel agencies. This are one of the requirement for you to be able to get a travelling visa. The travelling agent also acts as a guarantor and making sure you are trackable if you get Covid-19 during the trip or any problems.
Rule 3: Get a ERFS certificate and apply visa at Japan embassy in your country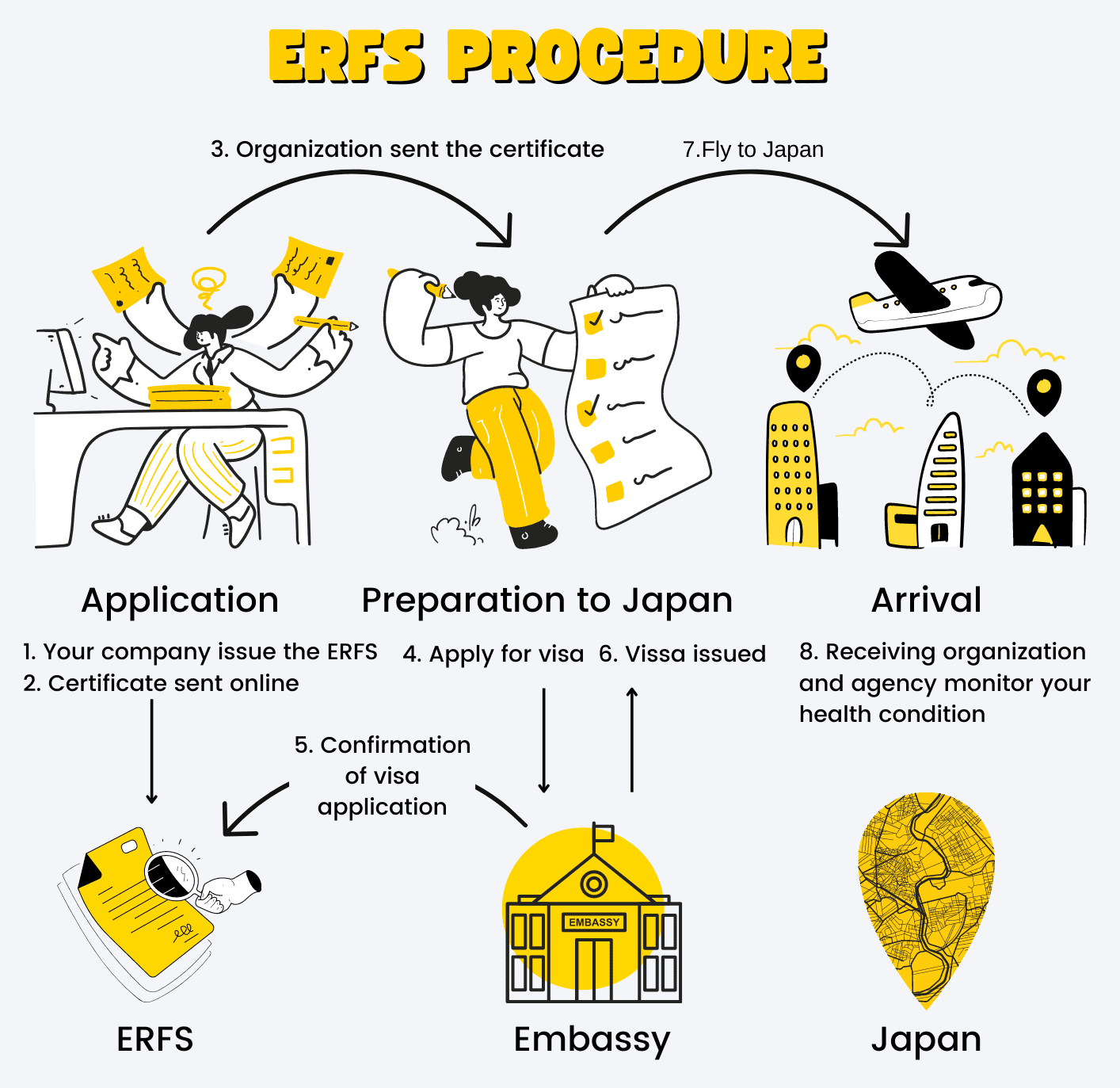 ERFS is the short for Entrants, Returnees Follow-up System is a system that allows foreign nationals entry into Japan. Without this certificate you can't apply for a visa. Usually once you purchase the packages from the travel agencies they will help you with the application of ERFS certificate and visa.
Rule 4: Get yourself vaccinated (3 dose) or a negative PCR Test
As of 7 Sept 2022, Japan no longer require a negative PCR result IF you're vaccinated for 3 times by Japan-approved vaccines. If you're not vaccinated, you still need to submit a negative PCR results, taken 72 hours prior to departure to Japan.
The following vaccines are recognised by Japan:
First two doses: Pfizer, Moderna, AstraZeneca, Janssen, Bharat Biotech, Novavax
Booster shot: Pfizer, Moderna, AstraZeneca, Janssen, Novavax
                         ***
So, will we be seeing you in Japan? Drop us a comment on where you want to go in Japan!