Experience Japanese Farmstay in Akita at Seisetsukan
Have you ever been curious about how's farmers life in Japan is and you want to try experiencing them yourself? Well, Farmstay Seisetsukan is the place for you to visit and escape from the city life! Seisetsukan (星雪館) literally translates as a house of starts and snows and located at Semboku, Akita. Since it's located at the mountain area with no pollution, not only you'll be able to enjoy fresh air but during the summer you can enjoy starry night, and during winter you can enjoy a romantic snow! Here's top 5 reason why we think you will love your stay at Seisetsukan.
1. Private space for just you and your family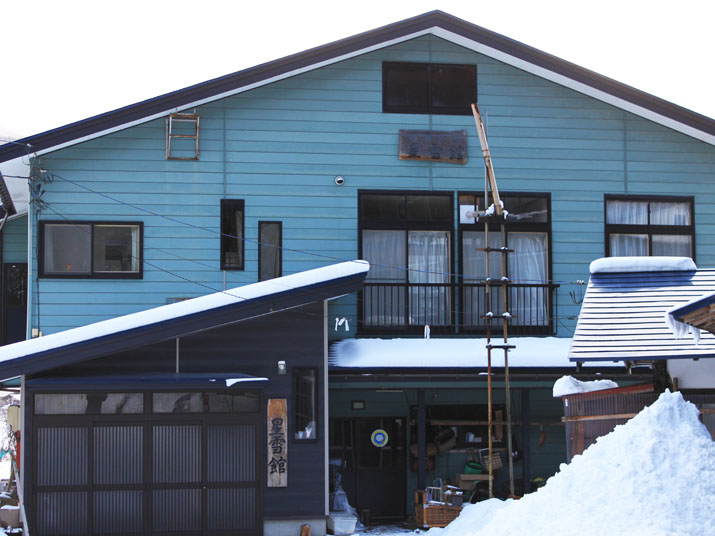 Unlike other house stay, Seisetsukan only accepts 1 group during the period of stay meaning you'll be able to enjoy a private stay with your friends or family! And compared to other farm stay that would require you to stay with the host, at Seisetsukan, you can freely used the whole house by yourself! Imagine having a whole guesthouse for yourself, isn't it cool?
2. Experience Japanese traditional stay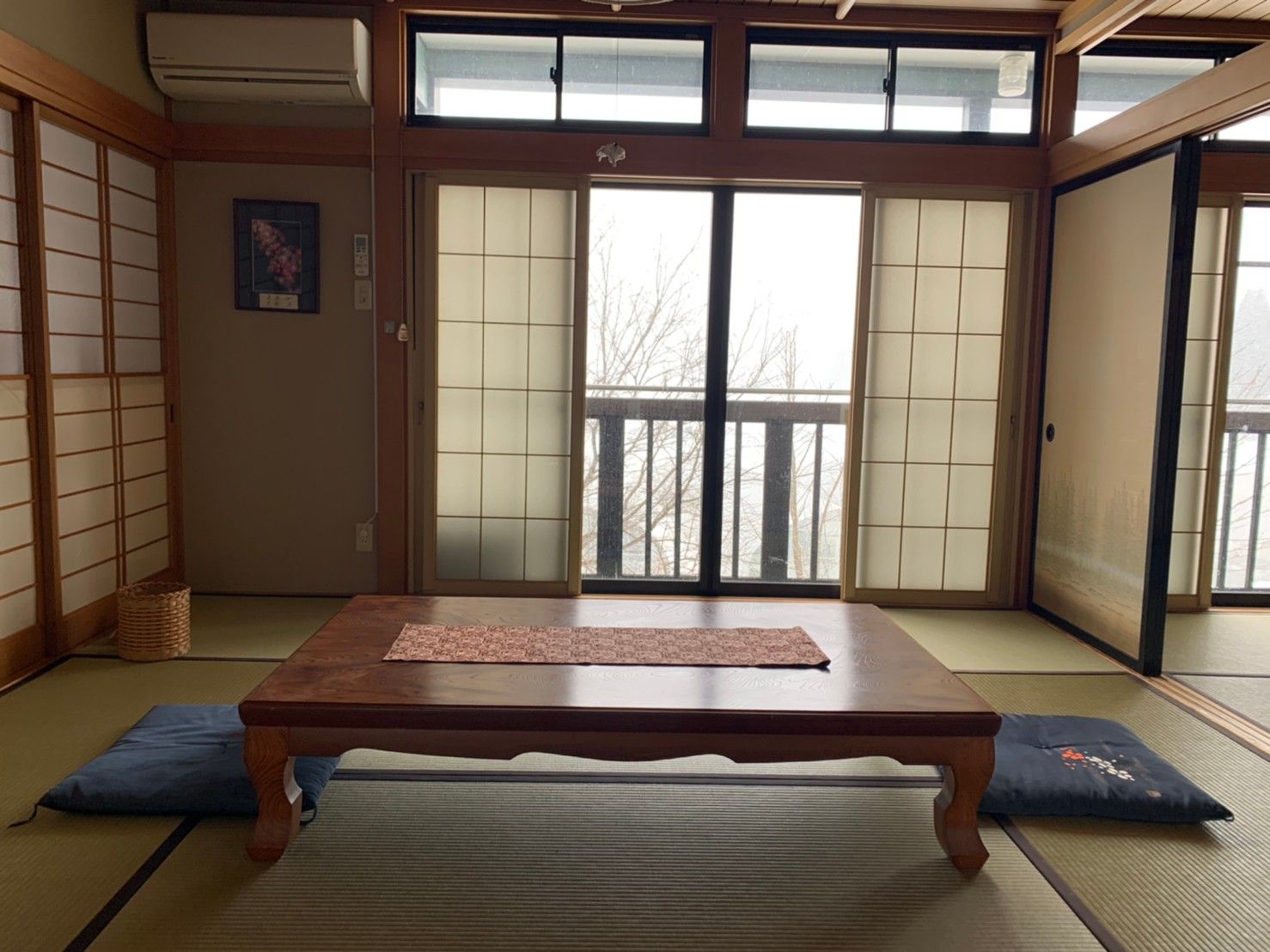 The room provided are tatami room and it can fit up to 7 people per stay. During winter they will also provide heater so you will be able to stay warm during your stay! During your stay futon will also be provided so you be able to experience Japanese-style of lodging.
3. Muslim Friendly Menu are available upon request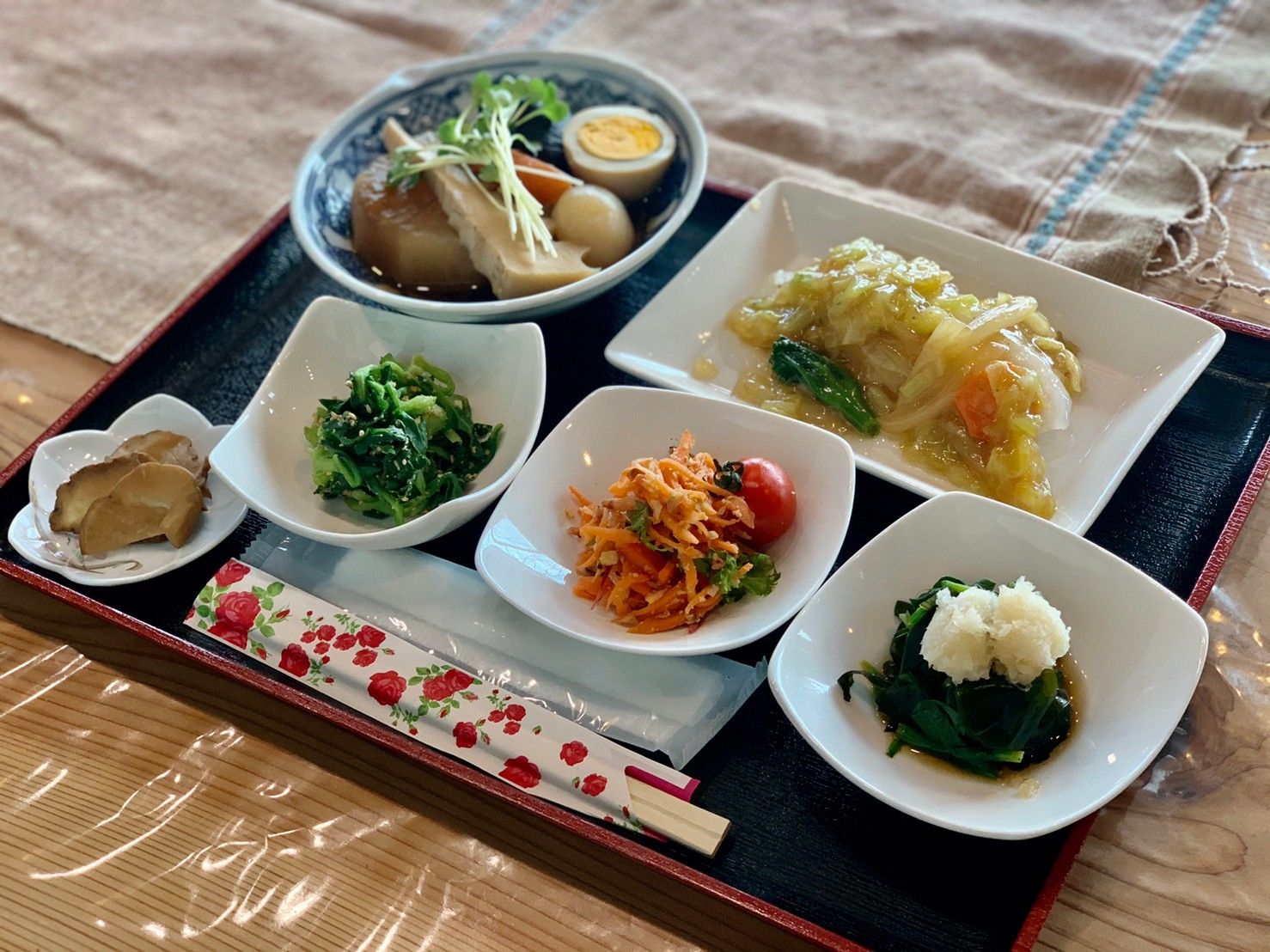 One of our worries when staying at a rural area in Japan is the food but you don't have to worry as Muslim-friendly menu are available. The food was really delicious as the vegetables used are taken from the farm next door. You'll be able to taste authentic Japanese food without worrying about it being Halal or not!
4. Amazing window view during winter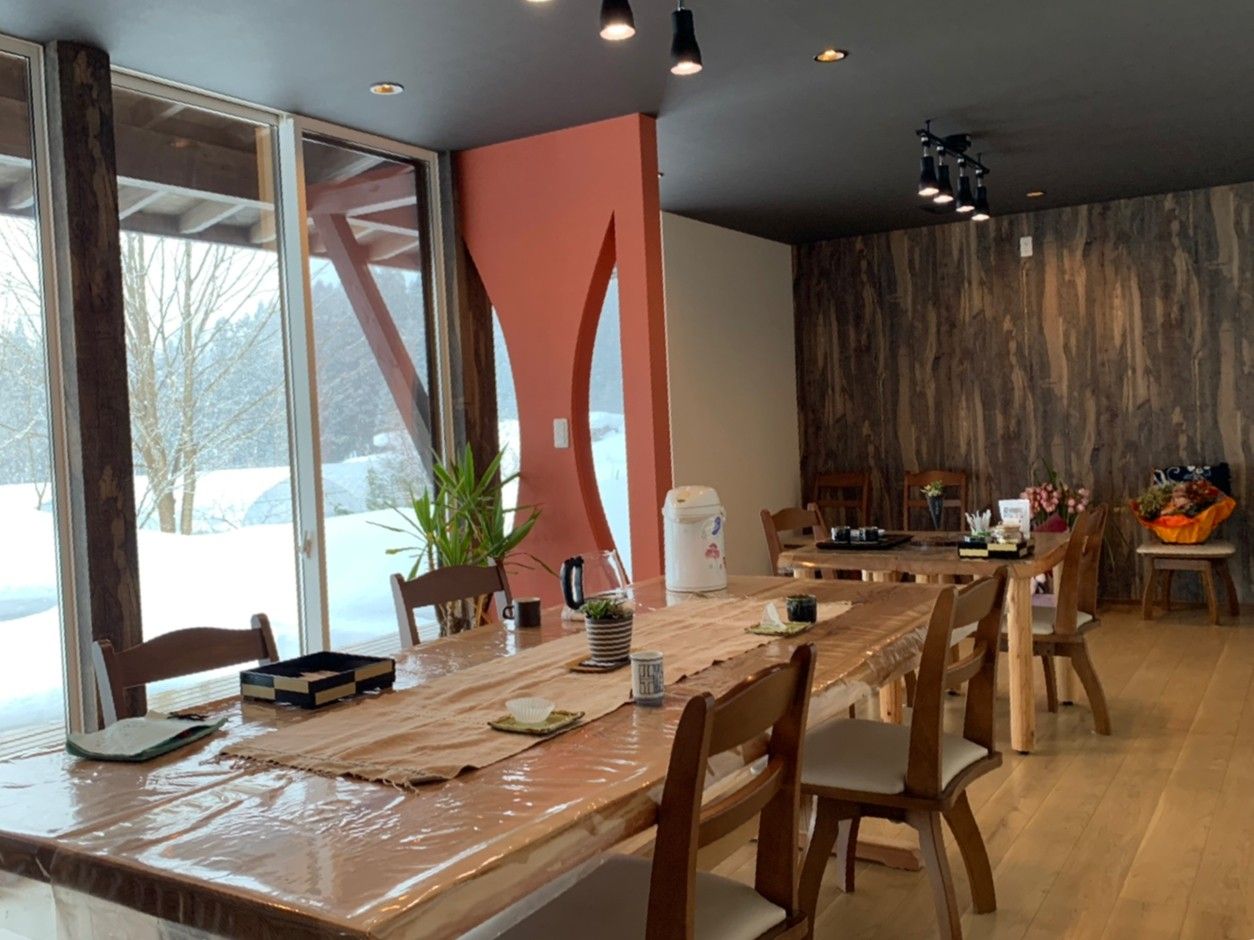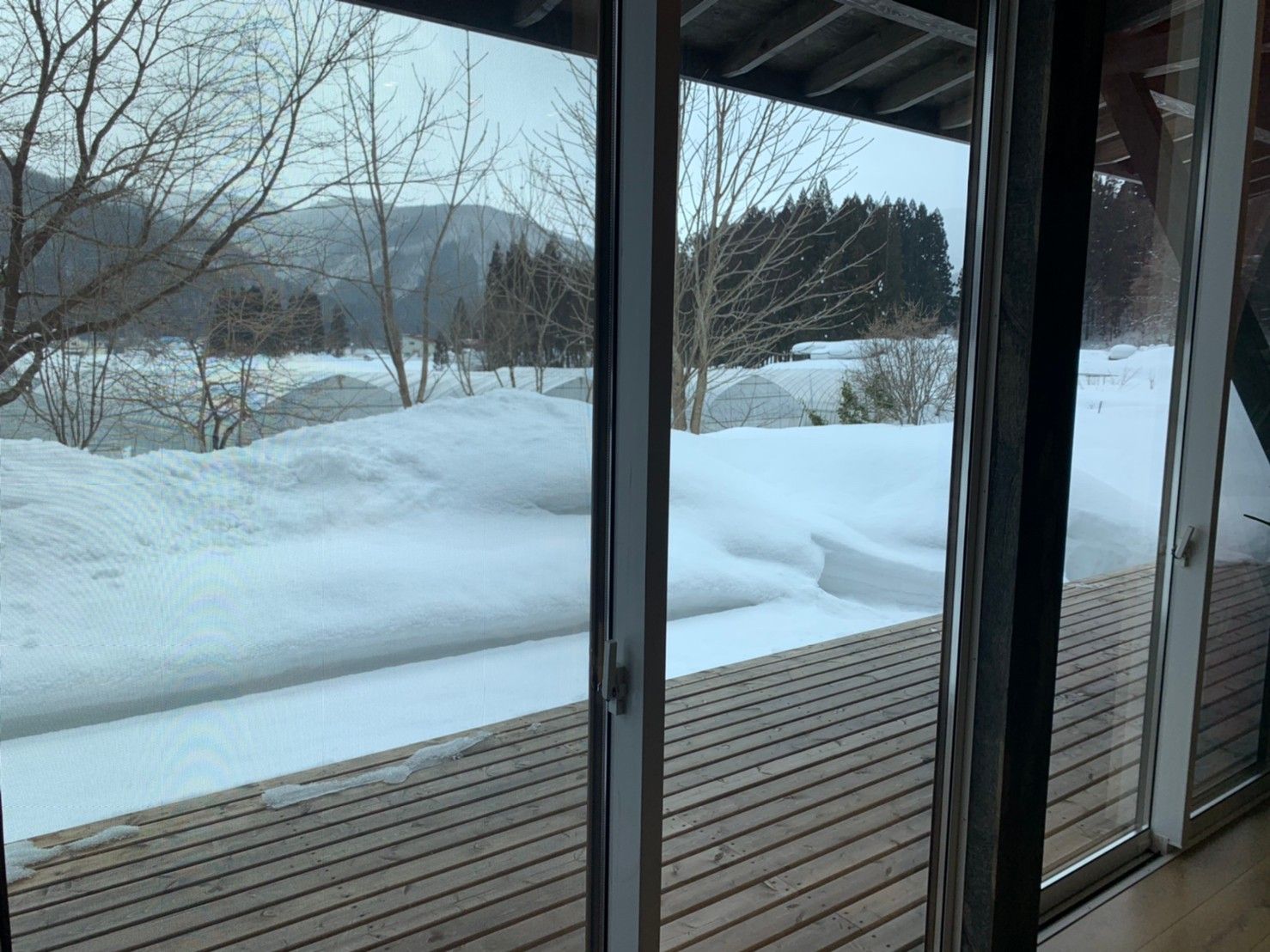 We highly recommend you to visit during winter as the view for the dining room's window is just amazing. Imagine being able to enjoy your meal while staring at snow; it's definitely an experience one should not miss!
5. Experience one-of-a-kind activity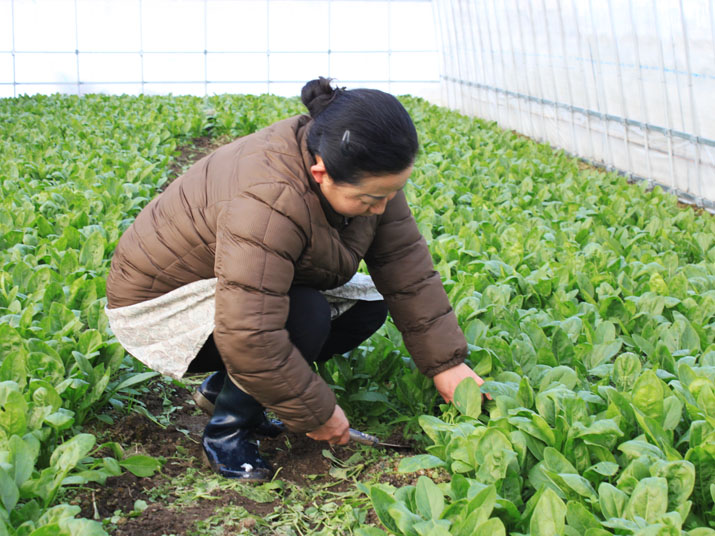 The owner, Ms. Fujimi-san grows spinaches that are produced at the greenhouses located next to Seisetsukan. You can always learn how to farm or visit the farm during your stay just by asking Ms. Fujimi-san! Other than farming, Ms. Fujimi-san also provides Oyaki making class for only 1,500yen. Oyaki is a Japanese dumpling made from a fermented buckwheat dough wrapped around a stuffing of your choice and later will be roasted. It's definitely an experience you can rarely find in the city.
6. The owner is very friendly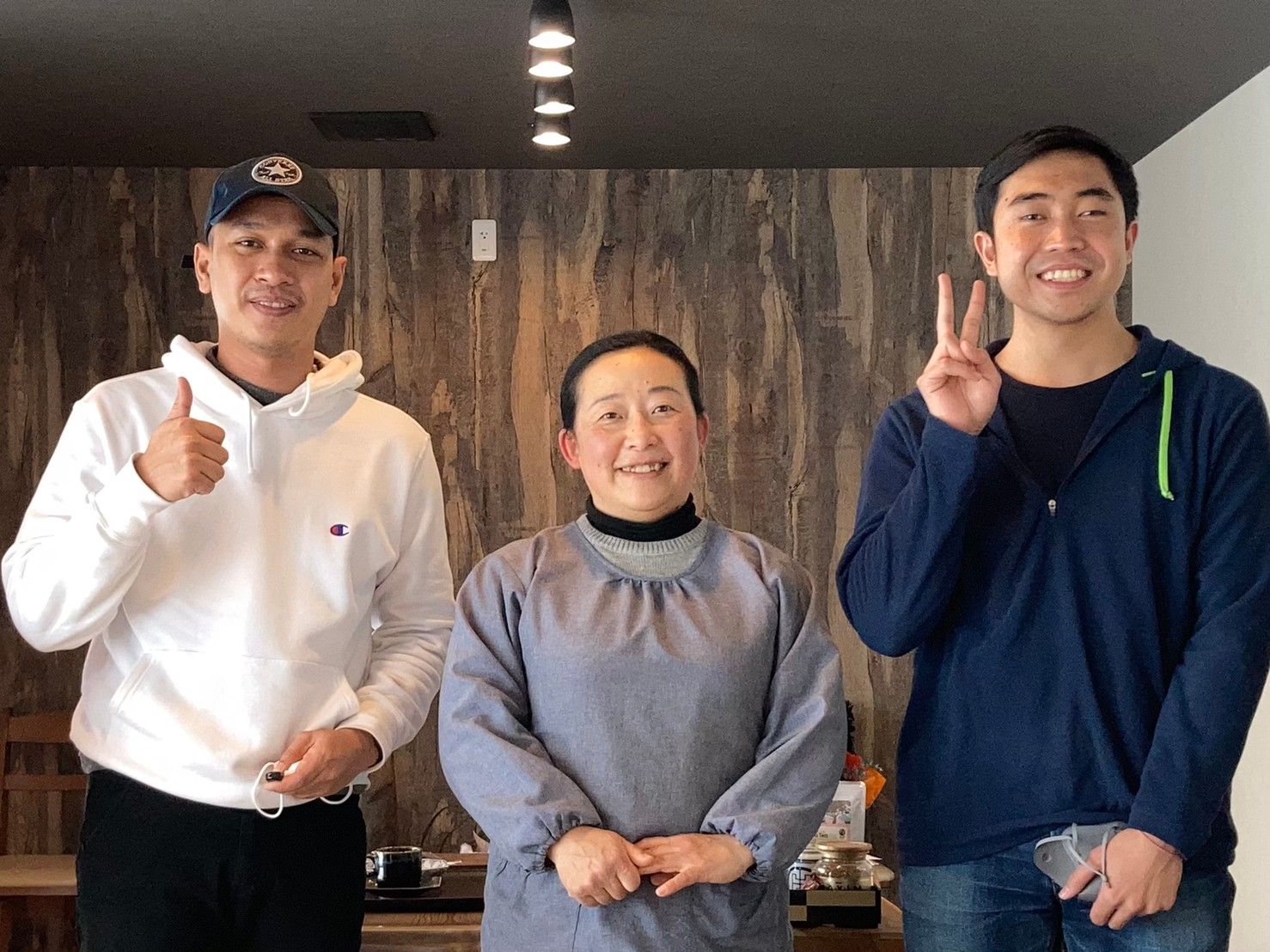 Fujimi-san, the owner of Seisetsukan, is very friendly and attentive. During our meal she helped us to explain the dishes and ingredients used to give assurance that our meal is Muslim-friendly. When you have trouble at the lodge you can always ask her for help and her "omotenashi" definitely will make you feel warm at heart and feel like you're at home visiting a relative in Japan!
***
Would you like to give Seisetsukan a try the next time you're in Japan?
Seisetsukan:
Address:404 Onodaibiraki ,Hinokinai, Nishiki-Cho, Semboku City, Akita
Phone Number:+81-187-48-2914
Rate: Lodging only: 4,000yen , Including Dinner & Breakfast: 8,000Yen~
Nearest station: Akita Nairiku Jukan Railway Ugonagatoro Station※If you need transportation from the station, please contact when you make your reservation.

Halal Status: Serves Muslim-friendly menu upon request
Seisetsukan Halal Policy
This Hotel is not certified Halal by Halal Certification body
We provide Non-Halal menu and to Non-Muslims customers. We do not serve alcohol.
The kitchen is not Muslim-only kitchen as we use it to cook for other customers as well
Disposable plates and cutleries are available upon request
We do not use any  ingredients, spices or oil that contains alcohol or pork-based ingredients for Non-pork, Non-alcohol menu.
For Non-pork, Non-alcohol menu, we used beef and chicken that are Halal certified upon request.
For non-pork, non-alcohol menu, customers will use the same plate and utensils as other menu if there's no request for disposable ones.
We do not provide praying matt, compass  or praying space but you can pray in the guest room
For usage of Muslim-friendly menu and facilities, please make the reservation latest 2 days before. As we could not get the ingredients ready for last-minute reservations.