Experience Japan like a Local: Top 7 Non-touristy activities to do
Sick of the city's metropolitan buildings, busy streets and crowds? Try these top 7 non-touristy activities where you can experience Japan like a local.
1. Stay at a Ryokan
A 'Ryokan' is a Japanese style inn which can be found throughout the country, usually paired with hot springs and traditional bathhouses. Staying at a 'ryokan' during your trip to Japan is a great way to experience and indulge in the traditional Japanese lifestyle. The minimalistic setting;  tatami floors, futon beds, Japanese style baths are popular among both the Japanese and foreign tourists alike.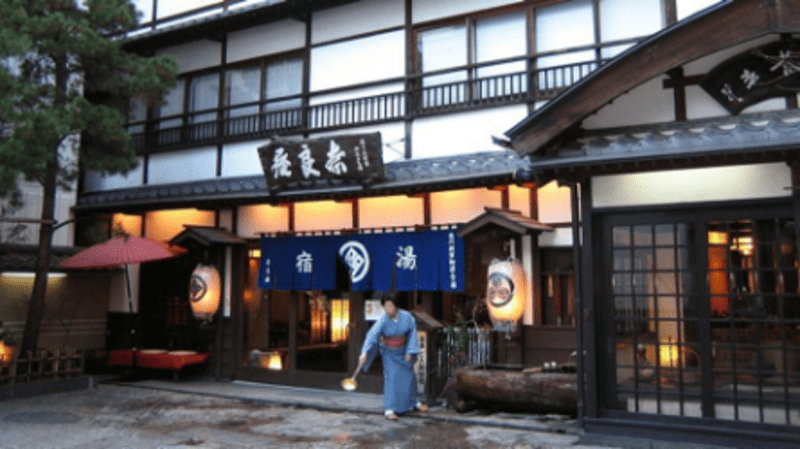 Naraya, Kusatsu Onsen
However, there are many different types of 'ryokan's, varying by location, size, cost and style. Many of the 'ryokan's are small, family-run businesses with a few rooms, while others are larger, offering hotel-like facilities and services. The average cost of a ryokan stay is between 15,000 yen (RM600) and 25,000 yen (RM990) per person, per night. We recommend you to spend at least one night in a ryokan, as a good experience during your visit to Japan. The stay usually includes an elaborate traditional dinner in the evening, followed by breakfast the next morning.
2.  Have a relaxing traditional cup of tea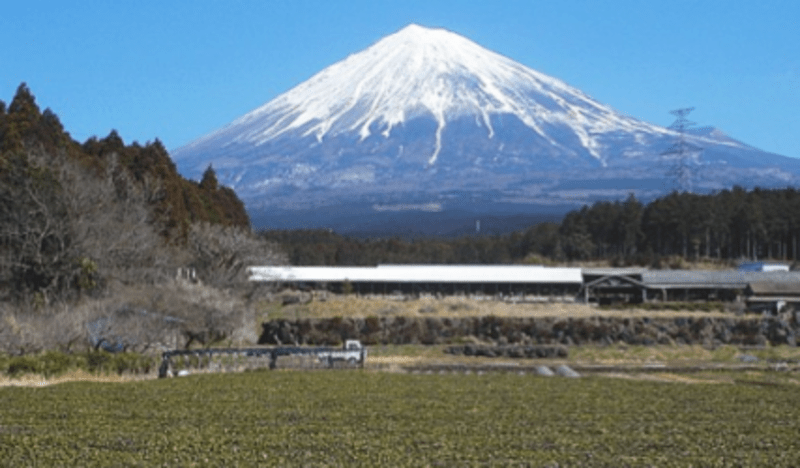 If you haven't noticed, tea is a fundamental part of life for the Japanese. You can find them anywhere, from convenient stores, restaurants to tea houses. To make you experience a little bit more special, try immersing yourself in a tea ceremony at a local tea house. A tea house is typically small and simple place, but that doesn't limit its fun.
You may have tea in front of the most spectacular views of the country such as the tea fields in Shizouka or at Tottori's Kannonin Temple. However, remember that a tea ceremony comes with proper Japanese etiquette such as sitting in a certain position and holding it in the proper way. Sign up for a tea ceremony session near you and they will guide you through this unique process.
At certain temples and gardens, tea (usually ryokucha or matcha) and sweets are available to tourists, served in a relaxing tatami room with views of natural scenery. While the tea is sometimes included in the temple's or garden's admission fee, it often requires a small fee of a few hundred yen.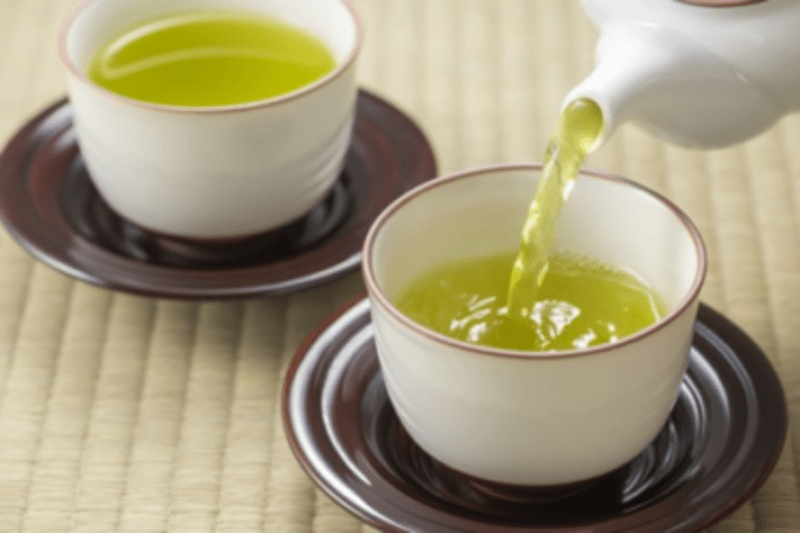 Last but not least, if you missed the tea ceremony experience, do not worry, for tea is sold in bottles and cans at stores and vending machines across the whole country. Interestingly, they are available both hot or cold, although the sale of hot tea is rare during the summer months.
3. Watching a sumo match
Book your seats in advance! Because Sumo grand tournaments are the ultimate experience available only in Japan. These big matches take place in four main places: Tokyo, Osaka, Nagoya and Fukuoka.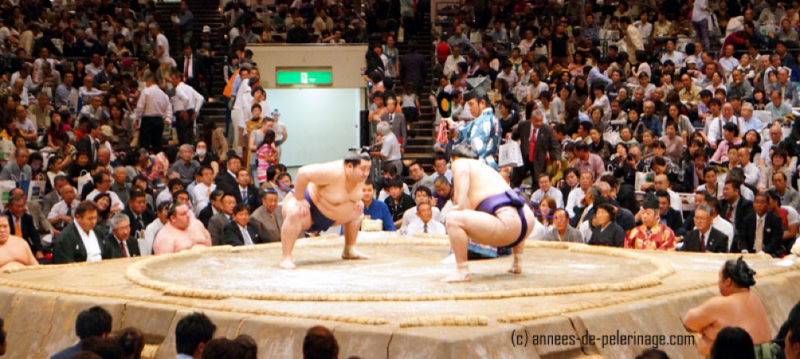 Sumo, Japan's national sport, is a form of wrestling which originated from ancient times as a performance to entertain the deities. You will not only witness the sport itself but the unique rituals before they begin such as purification of the ring with salt. Another way to experience Sumo is by visiting a sumo stable. A Sumo stable is where the wrestlers live and train together. You can find them in the Greater Tokyo Region, especially in Tokyo's Ryogoku district. However, sumo stables are usually not open to the public. Therefore, only a small number of stables accept visitors accompanied by a Japanese person. Get in touch with a local guide to arrange for a visit and make sure that you follow the house rules strictly by not disturbing their training sessions. Another option is to join a tour by companies such as 'Voyagin' and 'Japanican' with a fee of around 6,000 yen (RM230) for comprehensive day-out.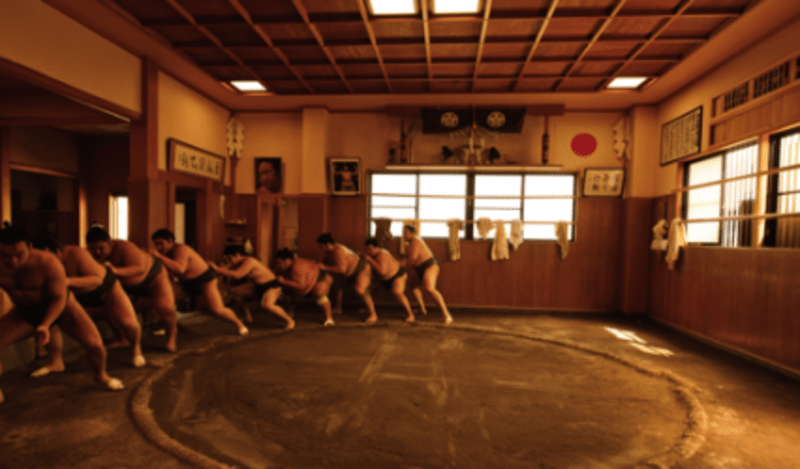 4. Chill out in a rock garden
To escape the hustle and bustle of the city, relax by having a 'time out' in a tranquil Japanese 'zen' garden. One of the largest gardens in Japan, 'Kyoto Ryoan-Ji' which consists of 15 rocks organised on gravel in a courtyard offers a refreshing meditation experience you wouldn't want to miss!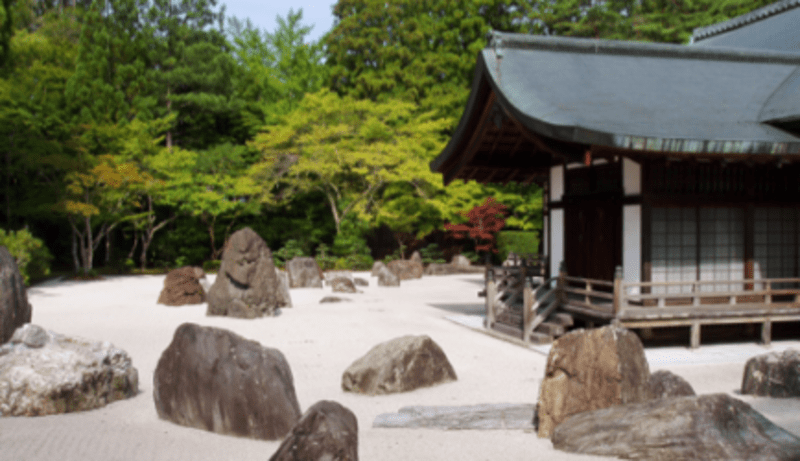 What are the rocks for? Many folktales state that the garden represents good energy as the rocks symbolize a tiger carrying its cubs across a pond, while others claim that the garden is simply an abstract concept with infinite meaning. Visit the garden and let us know which one of these interpretations resonates with you! A visit in the early morning is most recommended when crowds are usually smaller than in the evenings.
The grounds of Ryoanji temple also includes a spacious walking area with a pond, located near the temple's main building. The pond features a small shrine which may be accessed over a bridge. Besides that, there are some narrow walking trails for exercise and a restaurant nearby to recharge. Their speciality is the Kyoto 'Yudofu' (boiled tofu),  served in a traditional tatami room overlooking the garden.
5. Shop for local goods
The capital city of Japan has arguably the best selection of stores selling everything from traditional goods, branded items, fashion and Anime merchandise. While having a sheer variety of souvenirs to choose from, head to local shopping areas for goods you cannot get anywhere else such as kimonos, scrolls, ceramics, crafts etc.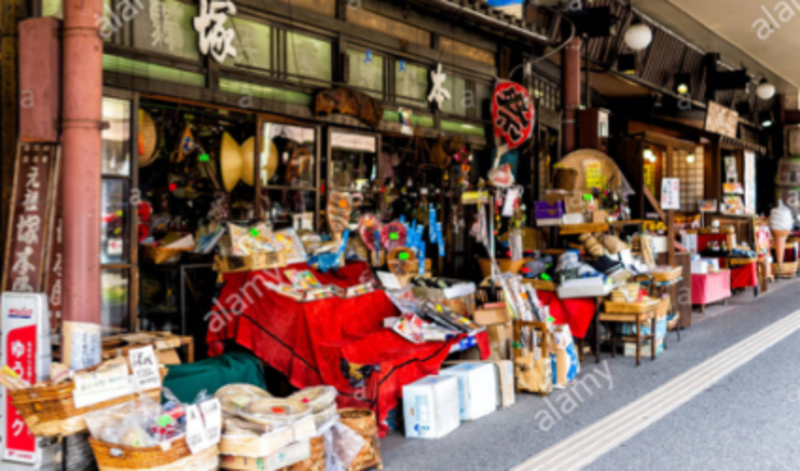 Take home traditional souvenirs from Japan by shopping at Aki-Oka: Akihabara, Bingoya: Wakamatsu Kawada, Kuroeya: Nihonbashi and many more!
6. Ride a Bullet train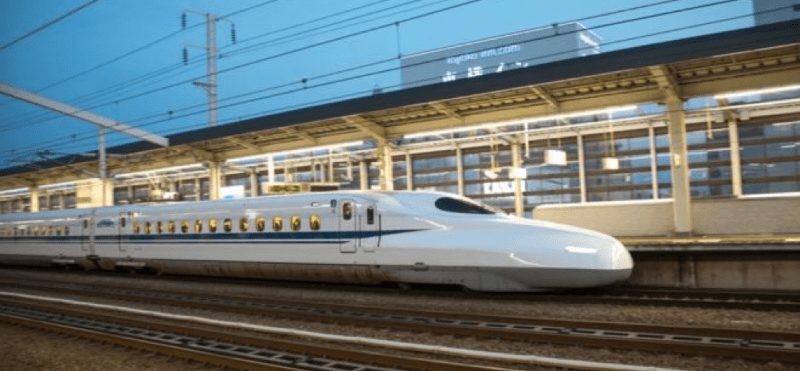 Train travel is one experience that you will not want to miss in Japan. It is a convenient mode of transport, as well as an experience like no other! Firstly, bullet trains reach tremendous speeds of 320 kilometres per hour. The Shinkansen is capable of travelling across the country on land, within minutes while maintaining a 'Zen' vibe. It is praised for its cleanliness, silence, efficiency and reliability.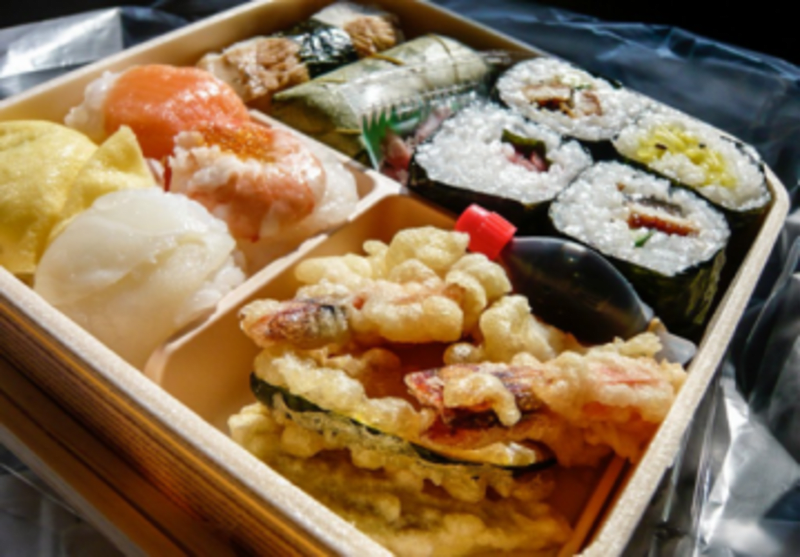 You can also experience some of the world's greatest culinary experiences when it comes to Train food. Apart from having in-car dining and snacks (fresh sushi, soba and cup noddles), the train station bento boxes (known as Ekiben) are to die for.
Presented in beautiful decorative boxes featuring beautiful artwork and typography, the Ekiben can be bought from train station platforms and retailers located nearby. There are hundreds of Ekiben varieties to choose from, therefore, you will definitely find something that suits your palate. Some even come in self-heating boxes that magically heat up your meal when opened.
7. Watch a traditional festival
Last but not least, what can be more local than joining a traditional Japanese festival? Japan's traditional festivals are always an exciting and fun experience to watch and participate. Among many others, the most famous one is the 'Aomori Nebuta Matsuri' where enormous artworks are paraded through the town. With 3 million people gathered each year, this event is a large spectacle to witness. Check out the dates of these festivals below to plan your trip around!
Takayama Matsuri, Gifu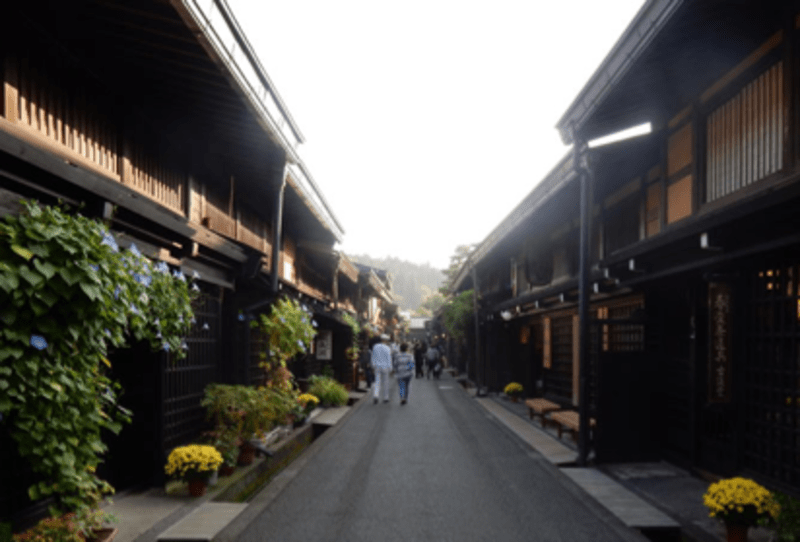 The Takayama Festival is held every spring and autumn to bless good harvest for farmers. This particular festival is famous for its floats dating back to the 17th century, where each of them is decorated by the artisans of Hida. The floats (Yatai) are also considered cultural assets by the Japanese government.
| | |
| --- | --- |
| Location | Takayama City, Gifu Prefecture |
| Date | Spring (14th-15th April) and Autumn (9th-10th October) |
Gion Matsuri, Kyoto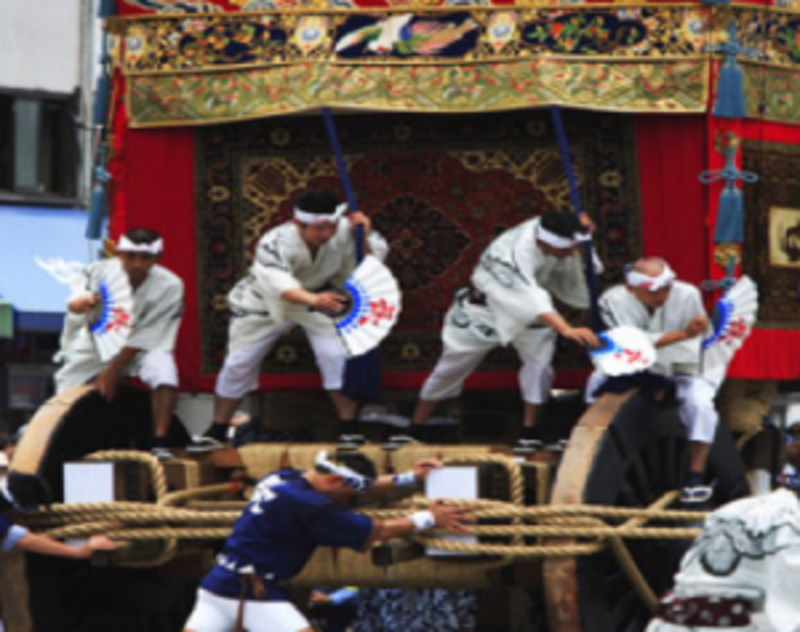 The Gion Matsuri is a month-long festival held in Yasaka Shrine throughout the month of July. The festival originally started as a religious ritual to get rid of the plague that spread throughout Japan in 869. The main processions take place on 17th and 24th July along Shijo Kawaramachi and Oike streets.
| | |
| --- | --- |
| Location | Shijo Karasumae |
| Date | Entire month of July |
The Tenjin Matsuri, Osaka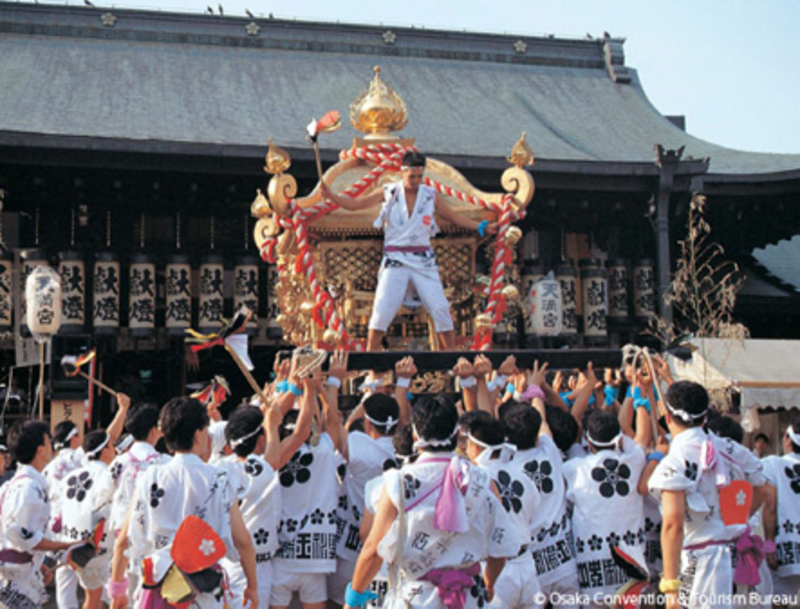 The Tenjin Festival is carried out to pay tribute to 'Sugawara No Michizane' the god of learning and art. The festival has two parts, the land procession with thousands of local participants including drummers, dancers and performers and another that takes place on the Okawa River. At night, the participants with their portable shrines transfer to boats culminating in a river procession and a firework display.
| | |
| --- | --- |
| Location | Osaka Tenmangu Shrine |
| Date | 24th - 25th of July |
Aomori Nebuta Matsuri, Aomori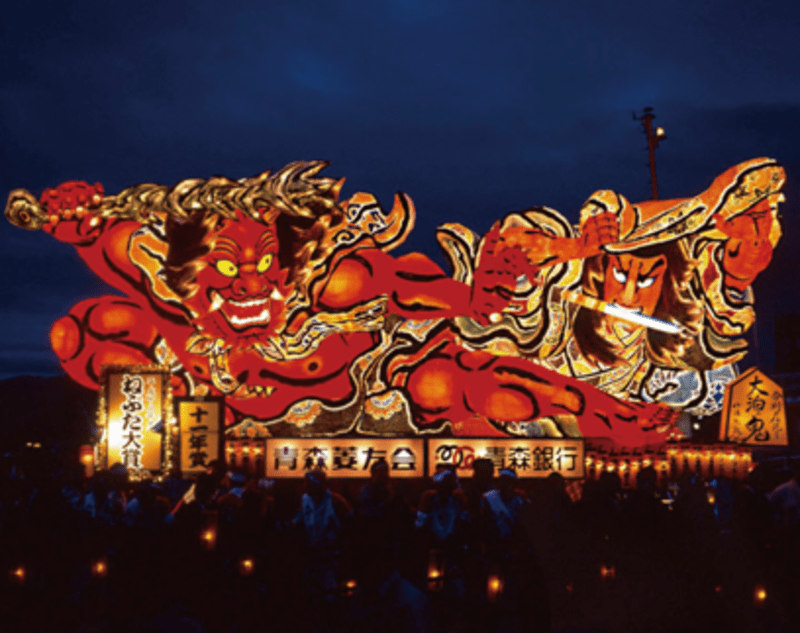 Many artworks made by papier-mache takes the form of the famous 'Kabuki theatre', with historical and mystical characters being the main attraction of the festival. Accompanied by music: flutes, drums and hundreds of dancers (Haneto), this is one of the greatest festivals in the Tohoku region which draw millions of visitors each year.
| | |
| --- | --- |
| Location | Aomori City, Aomori Prefecture |
| Date | 2nd - 7th August |
Karatsu Kunchi, Saga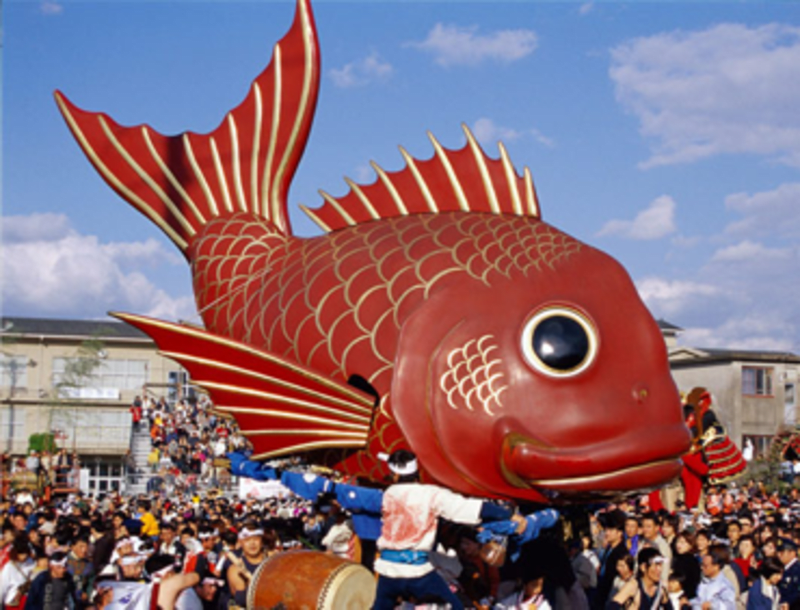 The Karatsu Kunchi festival is an autumn festival which features 14 huge 'Hikiyama' (floats) made from layers of 'washi' paper, linen and wood. It is one of the major festivals in Kyushu which hosts a huge number of participants. The 14 floats are paraded and hauled a through the city.
| | |
| --- | --- |
| Location | Kyushu |
| Date | 2nd - 4th November |
Chichibu Night Festival (Chichibu Yomatsuri), Saitama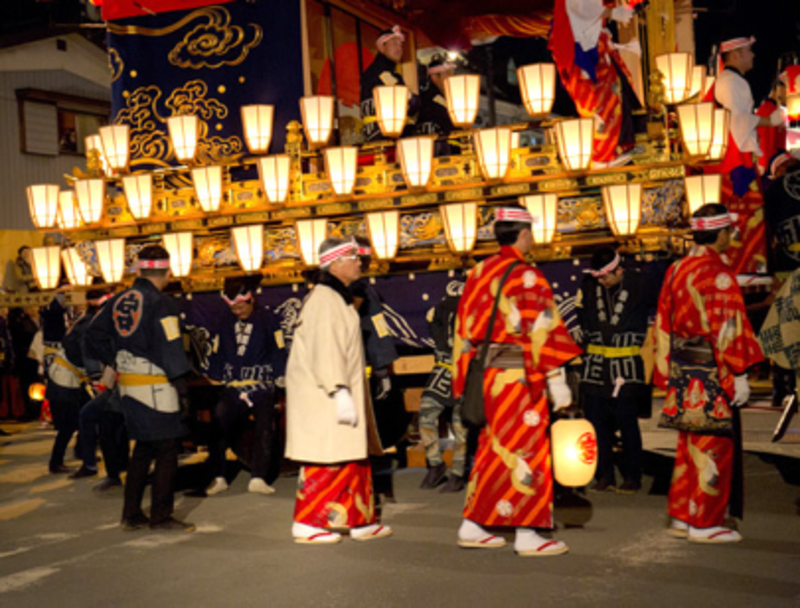 On this festive weekend, a large firework display lasting for 2 hours, marks one of the greatest float festivals in Japan. The floats are lit with lanterns and are richly decorated in bright colours, lining up the city hall of Saitama.
| | |
| --- | --- |
| Location | Chichibu Shrine, Saitama Prefecture |
| Date | 2nd - 3rd December |
Which non-touristy activities are your top picks to experience Japan like a local? Let us know in the comments below. Travel to exciting, unique and authentic destinations in Japan at ease with Halal Navi. Download the app now!