A Countryside Getaway in Tokyo's Neighboring Prefecture, Chiba!
Are you tired of going sightseeing in Tokyo? Or do you just want to escape to the calm, beautiful and traffic-free countryside? If you answered yes to both or either, then you made a good decision to start reading this post! *Bravo* If you look at a map of Chiba, you will see Minamiboso located on the southern part of Chiba.
This is the exact location I want to take you through this post. Minamiboso is a hidden gem that has picturesque beaches running along the Pacific Ocean coast with a royal blue water color that is just so majestic to see! There are so many of these beaches all along the coast line and they are famous with surfers all-year long.
A romantic walk along the Pacific Ocean coast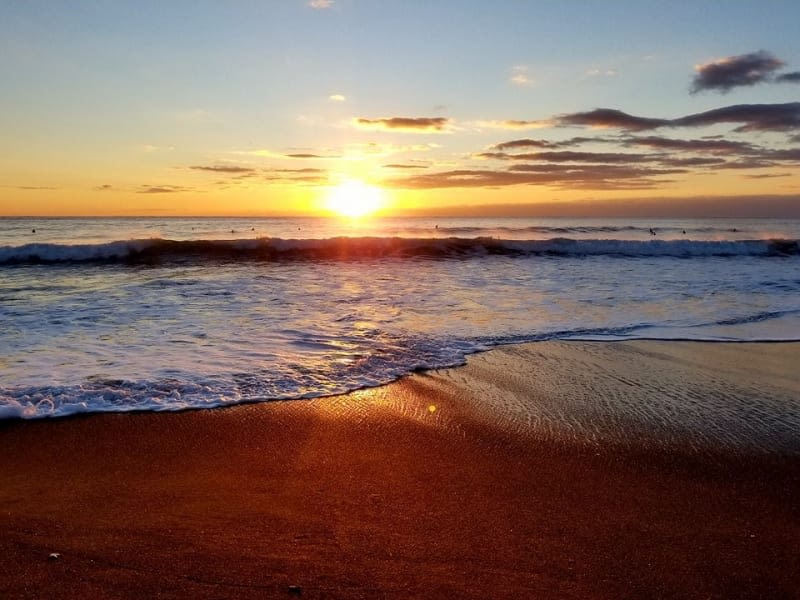 For your summer trip, definitely have this on your list! There are an endless number of beaches in Minamiboso so I can't recommend one over the other as they are all beautiful. To name a few, TripAdvisor recommends these as the top beaches in Minamiboso: Iwai beach, Nemoto beach, Haraoka beach.   Try to catch either sunrise or sunset or even better, both, on these lovely beaches (the picture above was taken at Chitose Beach). And if you are a surfer, then you have to visit these spots as you will meet a lot of your other surfer buddies there!   There are beautiful inns, lodges and countryside homes that you can stay at during your visit to these beaches to get a more cozy experience for your countryside getaway. This is an experience of a lifetime. I mean how many people can say they visited the Pacific Ocean, let alone see it!
Experience rural Japanese houses, streets and gardens

Many visitors are a big fan of traditional Japanese homes and architecture in general and they have all the reason to be! As you walk along the streets in any part of Minamiboso (this specific picture was taken within 10 minutes walking distance from JR Chitose station), you will constantly be reminded about the Edo era and the simplicity of life back then.   It might seem like the entire town is deserted but that is the beauty of it. A countryside getaway requires one to be in a remote, serene and beautiful environment and this vacation definitely will include this. You might get so taken back by the sheer simplicity, quietness and the vast unoccupied open spaces that you might not even want to go back to the city!
Visit the Edo era through the Boso No Mura open air museum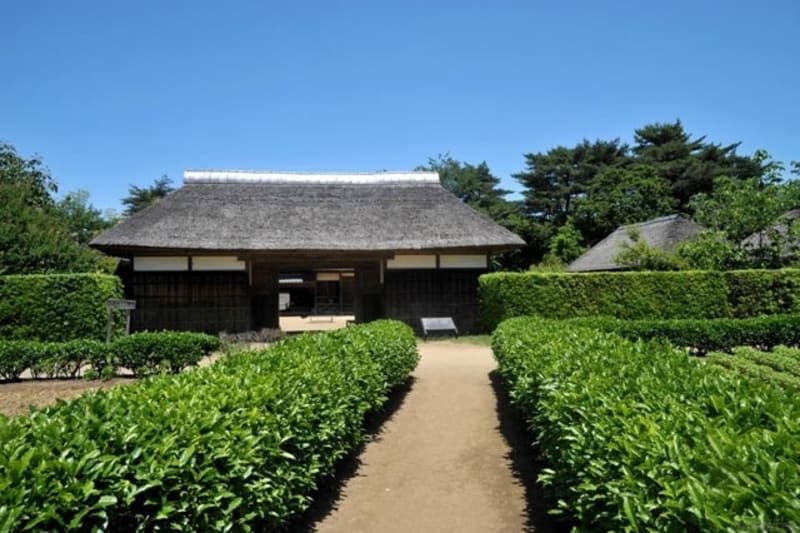 Photo credit: Japan Chiba Guide   If you are not a big fan of museums, then this is the museum for you! Yes, you! *wink* There is an Edo era open air museum in Tokyo as well, but Chiba's Boso No Mura totally beats that times a hundred! When you hear the term 'open' and 'air,' you must imagine something like a park, a big open space. Well in Chiba's Boso No Mura, you will definitely get that feeling as it is a HUGE (can't emphasize it enough) museum out on the fields.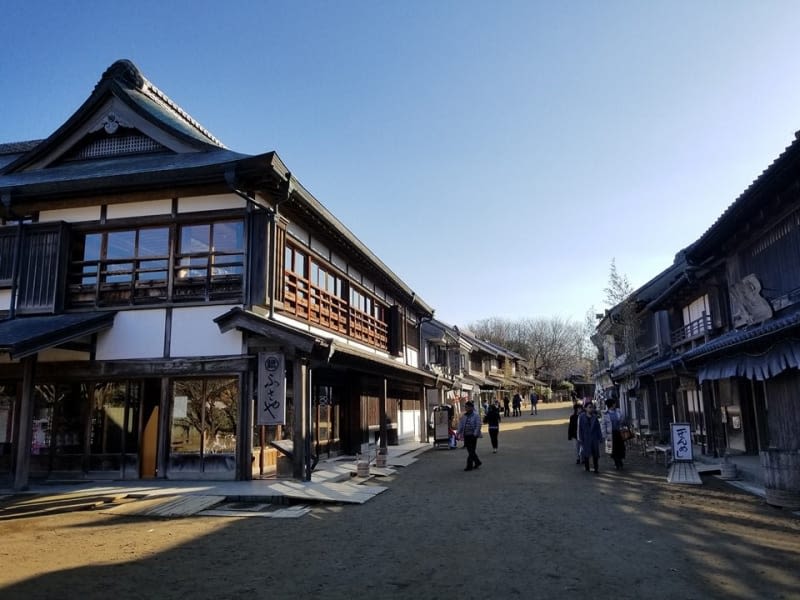 Boso no Mura reproduces a typical village from the Edo period complete with merchant houses, workshops, and farms. There is an archaeological museum displaying artifacts and also near the museum, there are reconstructed pit houses, a school, historical buildings and more. At the workshops scattered around the marketplace (pictured above), merchant houses and farms, there are many activities to take part in from crop harvesting, bamboo craft making, trying on Japanese armor and many more.  
All in all, you should expect to spend a few hours here if not the entire day as there is so much to see, take pictures of and participate in! And FYI, this is also very accessible by public transport via a bus that takes you right in front of the museum. Just as a caution, there are very limited eating options inside the museum, but luckily, there is a Family Mart with a sitting place for eating, right across from the museum. So you won't need to go hungry while sightseeing.  
Location: 〒270-1506 Chiba Prefecture, Inba District, 栄町Ryukakuji, 1028   Access: JR Narita Line to Ajiki Station and take a Chiba Kotsu bus bound for Ryukakujidai-Shako. Get off at the Boso no Mura bus stop in front of the open air museum.
Phone: 0476-95-3333
Opening Hours: Open everyday 9am-4:30pm except Monday
Chiba's Kamakura: Spotting Japan's largest rock-carved Buddha in Mount Nokogiri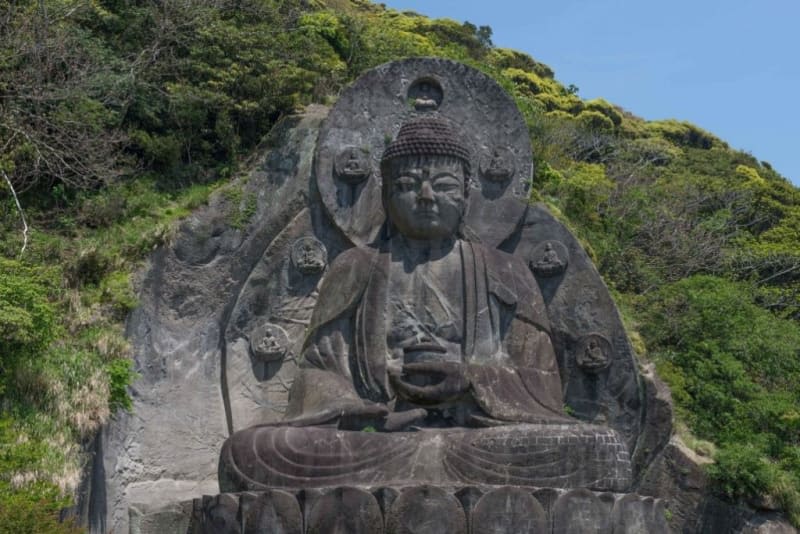 Yes, you heard that right! Chiba also has its version of the super popular destination, Kamakura. But, I bet you didn't know this before. Mount Nokogiri in Minamiboso contains the largest Buddha that was carved into the rock! And all this time, you thought Kamakuras' Buddha was the best. Well, you are not the only one to think that way! I was also misled by Kamakura's large Buddha! *smirk, smirk*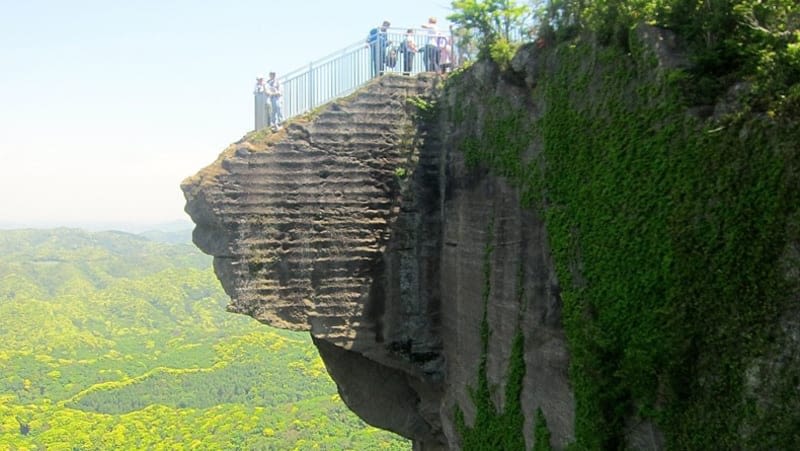 Well, what are you waiting for? Go and find the Buddha while hiking this saw-tooth shaped mountain. Or if you are not so keen about hiking, then hop onto the ropeway to get a spectacular view of the lush mountains (definitely a must-see in the fall when the colors will make it even more picturesque). When you reach the peak of the mountain, head over to the observation deck to take that picture of you in front of Tokyo Bay and Mt. Fuji (if you are lucky)!   As FYI, this is a very easily accessible mountain by public transport (it's literally less than 10 minutes by foot from the station). So what other perks do you need to visit this majestic place? Go ahead and plan that trip!   Address: Motona, Kyonan-machi, Awa-gun, Chiba Access: Take the JR Uchibo Line to Hama-Kanaya Station and walk 10 minutes to the lower station of the Nokogiriyama Ropeway. Website: http://www.mt-nokogiri.co.jp/pc/p130000.php
Get lost in Oyama Senmaida/rice terrace field!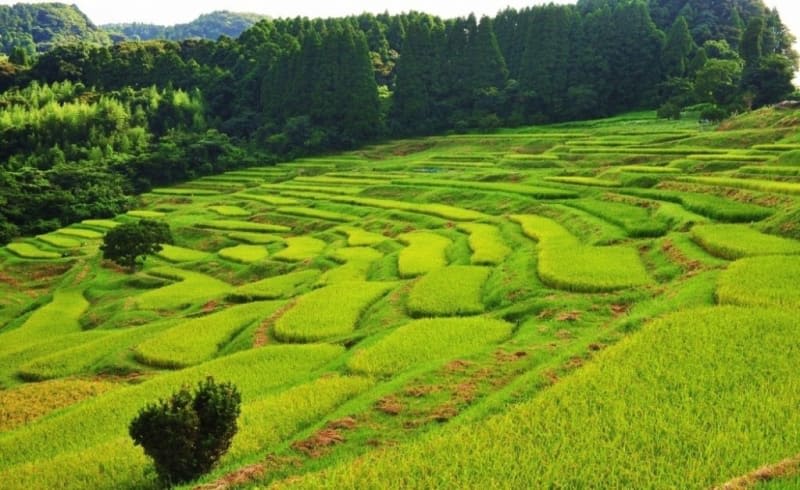 Located within the famous Kamogawa city (popular for its Kamogawa Sea World) in Minamiboso is this breathtaking terrace rice field! The fields are of course carefully maintained and cultivated even to this day. The fields of the Oyama Senmaida look like stacked puzzle pieces that are fit in such a way to create curvy steps along the path leading up the mountain.
It is really a well thought out rice field! In 2002, it was recognized as a 'cultural landscape' and received status as a prefectural landmark of Chiba. So you definitely are getting the best of what Chiba has to offer when you visit this place! And you can even try your hand at farming at this beautiful location or pretend to, for your million dollar picture! *wink*
And if that isn't enough to get you to this place, from October to March, after sunset for up to about three hours, the 3.2 hectares field is illuminated so this is a magical sight you definitely don't want to miss!  
Address: 540, Hiratsuka, Kamogawa-shi, Chiba, 296-0232
Access: From Tokyo Station, Awa-Kamogawa Station is approximately 2 hour and10 minutes by Limited Express on the JR Sotobo Line. From Awa-Kamogawa Sta., take the bus to the "Kamanuma" stop (approximately 20-minute ride), and from there, the site is about a 20-minute walk.  
Website: http://www.senmaida.com/about_senmaida/index.php  
As the weather starts getting warmer, this is a fantastic vacation to take with your family away from the hustle of Tokyo. Trust me! They will surely thank you for it! *wink* As for halal food options, I would highly recommend you to take your own food as these are remote areas in rural Chiba and so, there are barely any supermarkets, restaurants or even convenient stores nearby these locations.
Other than that, this is a trip you will surely enjoy even with your little ones! If you would like to see other travel or vacation related posts, be sure to check out the Halal Navi blog and app which is available on both Google Play Store and Apple App Store! For now, enjoy your countryside getaway. 😉
Download Halal Navi to get more Halal info in Japan!