Chopstick Etiquettes You Should Know Before Travelling in Japan
Chopsticks are mainly used in Japanese cuisine. At the end of 2013, Japanese cooking (にほんりょうり) was listed as UNESCO's intangible cultural heritage, and Japanese cuisine was accepted by more people around the world. Even people that have not visited Japan will use the chopstick in Japanese restaurant.
Just as French cuisine has table manner, using chopstick in Japan also has its own etiquettes. However, without Japanese friends, it is hard to know the etiquettes. Therefore, we will introduce the etiquettes of chopstick in Japan to whom that like Japanese culture or going to visit Japan.
What to avoid doing with a pair of chopstick in Japan?
1) Hovering Over Food
2) Dig Around for Food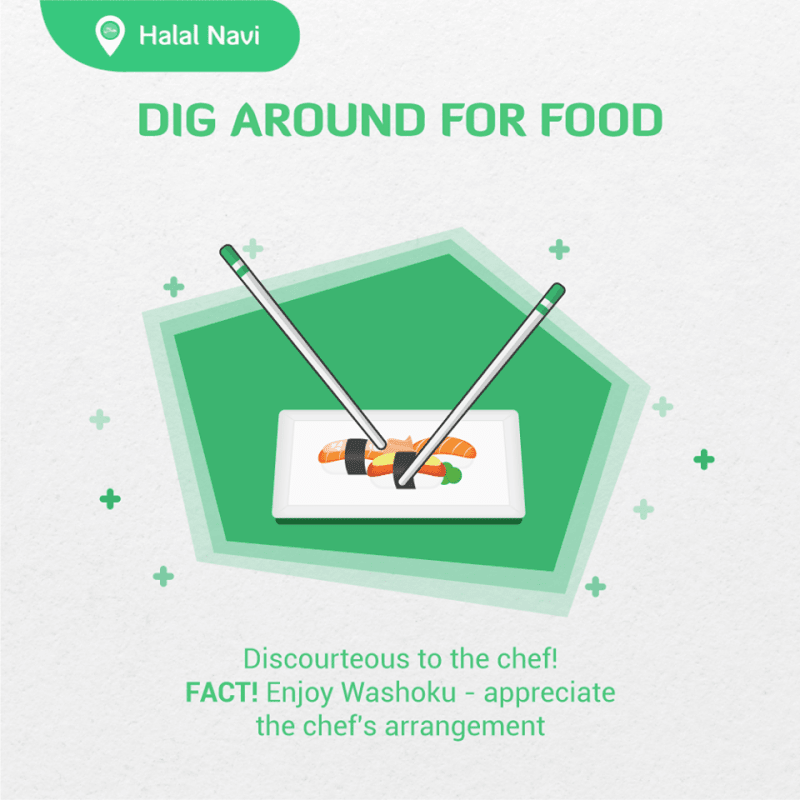 3) Bite Chopsticks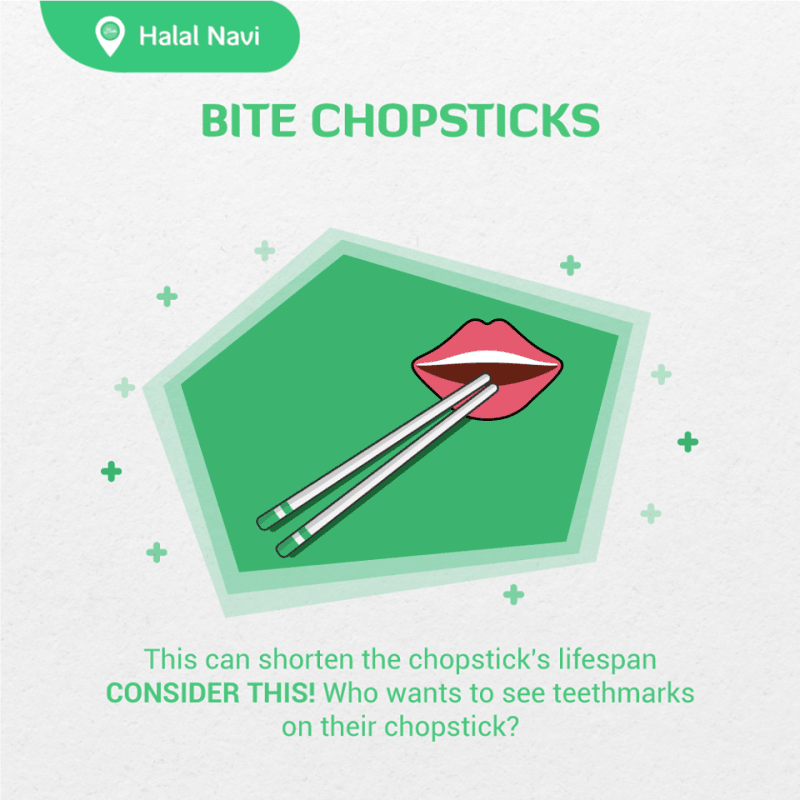 4) Cross Chopsticks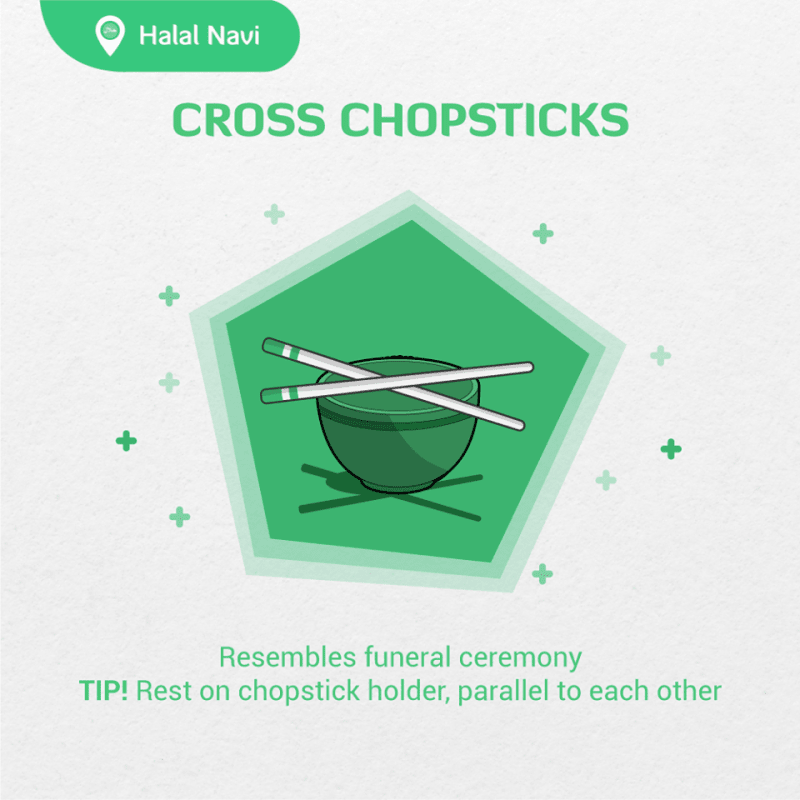 5) Transfer Food with Chopstick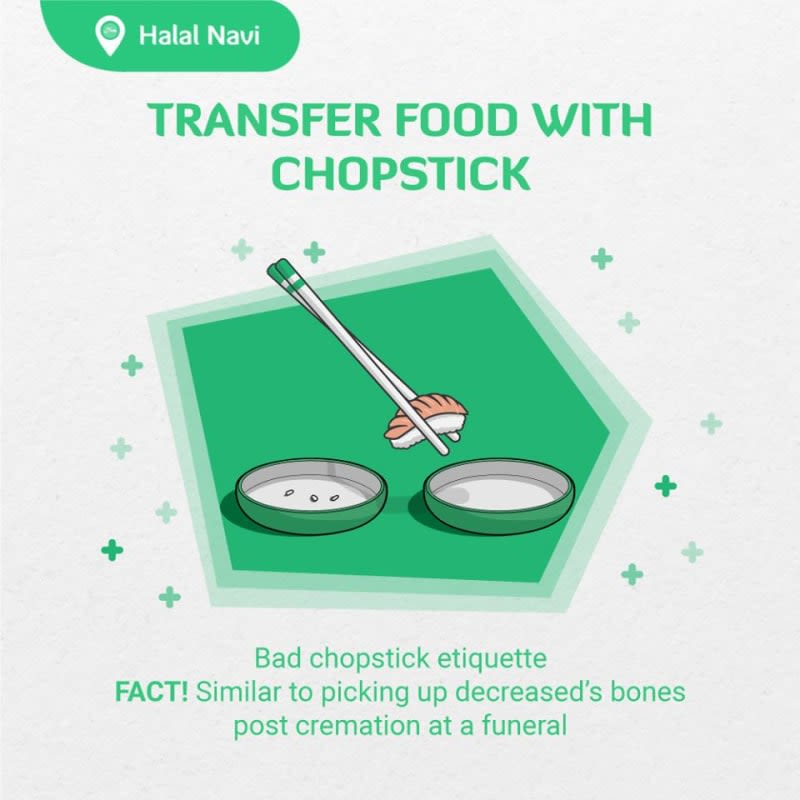 6) Point at Someone with Chopsticks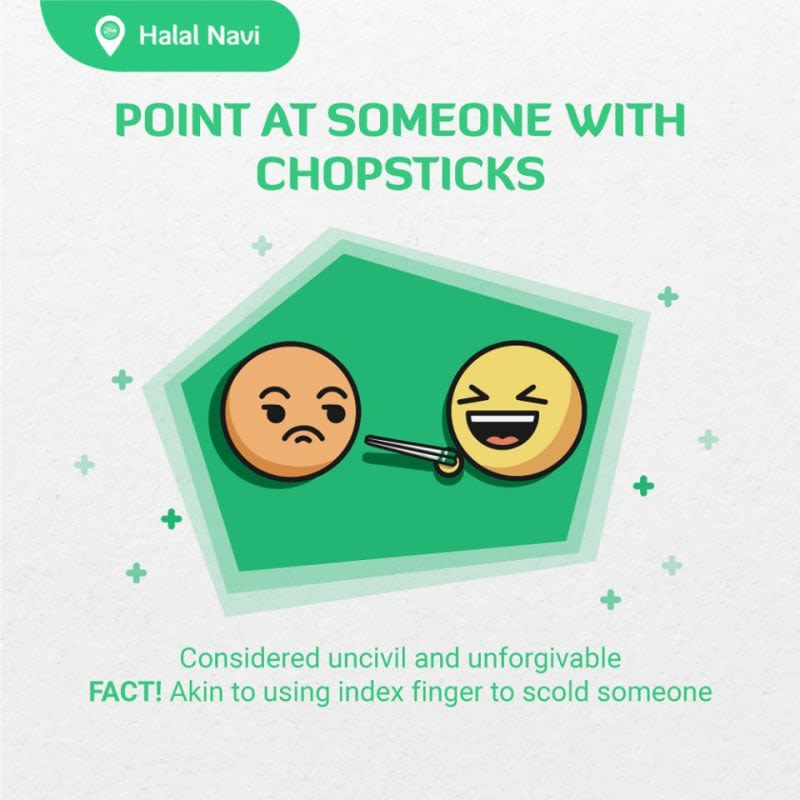 7) Place Chopstick in Bowl
8) Skewering Food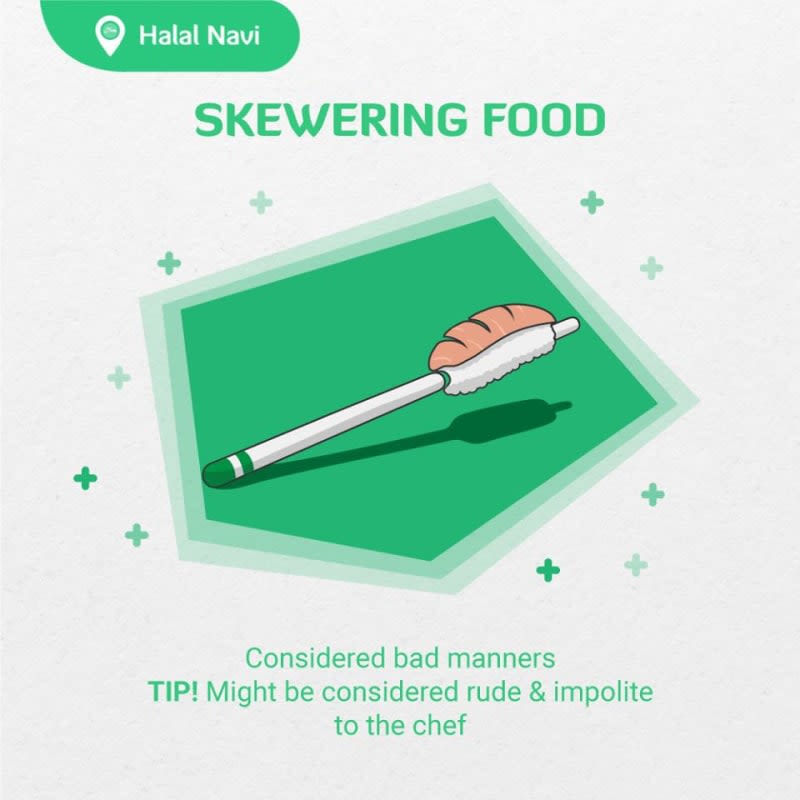 9) Lick Food from Chopstick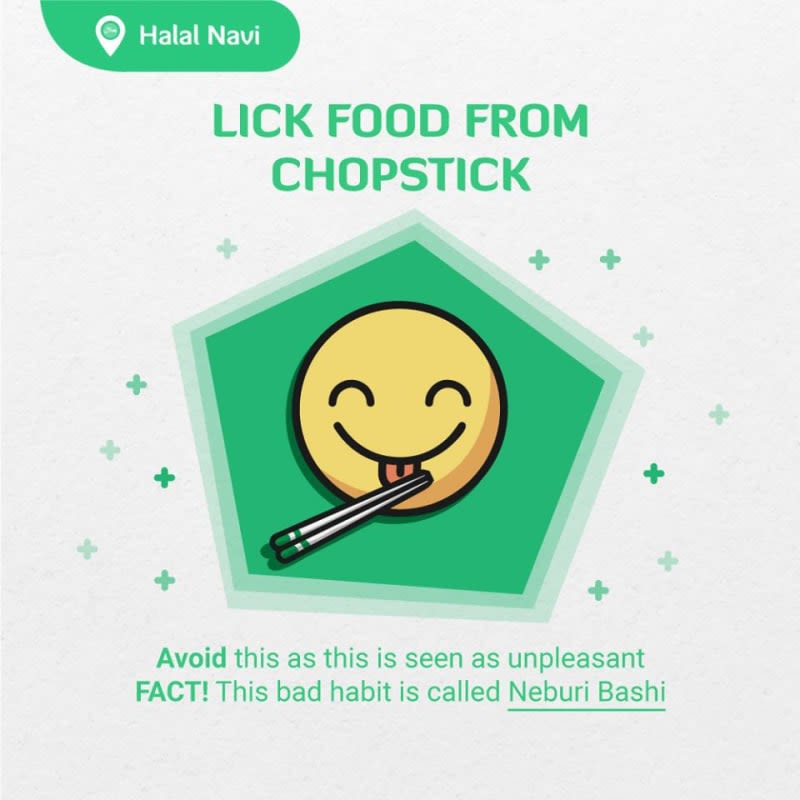 Want to know more fun facts about Japan? Download Halal Navi App, which is also suitable for you that are planning to travel in Japan to find out more Halal restaurants.