8 Useful Apps You'll Ever Need As A Muslim Traveler In Japan
Planning a trip can be quite stressful, whereas the whole point of a holiday is to release your stress from everyday routine. Ironic, isn't it? But hey, this is 2017 dude! Everything you could possibly need as a Muslim traveller is on your smartphone! From finding the best deal for flight ticket, booking accommodation, planning itinerary, even finding places to eat, all are just one tap away. Welcome to the future!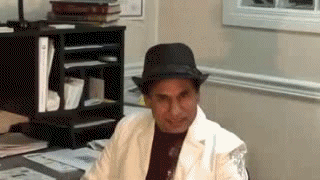 So here is the list of Apps and Websites you'll ever need as a Muslim traveller (we know you'll thank us for this!).
1. Finding Flight Tickets - Skyscanner
The first and most crucial part of your trip is booking the flight tickets. Yes, basically the existence of your trip is still vulnerable till you secured a flight ticket.  And everybody knows that finding a ticket that suits your budget and holiday plan is just like finding a needle in a haystack. Because everybody is having the same public holiday and everyone wants to go to the same place *arrrrgh*! Worry not, with Skyscanner you can scan the best deal for your next flight.
Courtesy to Skyscanner
In Skyscanner, you can compare flight tickets based on the price, number of stops, time of departure, journey duration, and airlines! Get the price alerts for your trip months before the D-day.  Skyscanner will email you when the price of your targeted ticket get cheaper. That way you can monitor the movement of the price without hurting your eyes facing airline website every days and night!
2. Booking accommodation - Booking.com
The next thing you'll have to take care is booking accommodation (well, unless you plan to sleep in a sleeping bag!). Many things have to be considered before you book a place to stay. The location, the comfort and amenities of the place, the price, the Muslim friendliness, etc.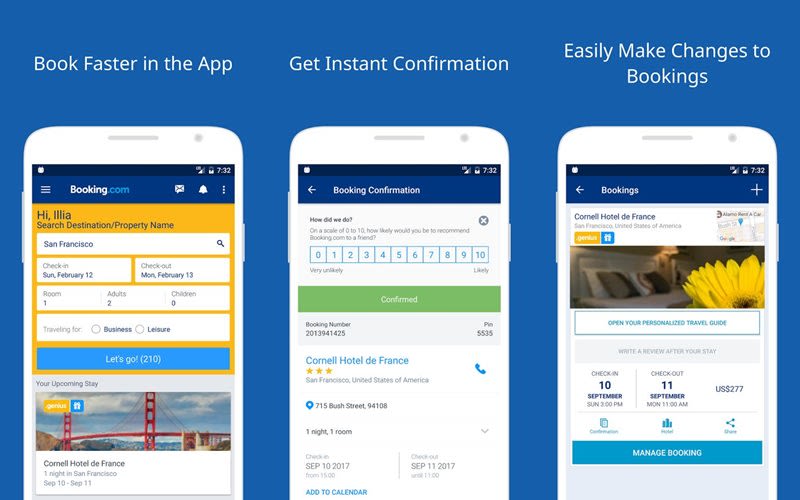 Courtesy to Booking.com
Booking.com allows you to book all types of room from the Luxurious hotel, backpacker hostel, guesthouse, home stay, bed and breakfast, everything in just one app! You can also find the suitable place easily by filtering based on your preferred room type, budget, facilities, ratings, and many more. The best part is many of the rooms listed here accept payment on the spot and you can still cancel or modify your booking before a specified date. A small tips from us: try to check the map and choose one which is close to the tourist attraction or at least to a train station!
3. Finding Halal Restaurants and Mosques - Halal Navi
Travelling to Muslim-minority countries like Japan can be a real challenge as the number of Halal restaurants and mosques are limited. And of course, we don't want to  give up on our obligation as a Muslim to consume only halal foods and pray on time. But no need to worry, in Halal Navi apps you can do even more than that.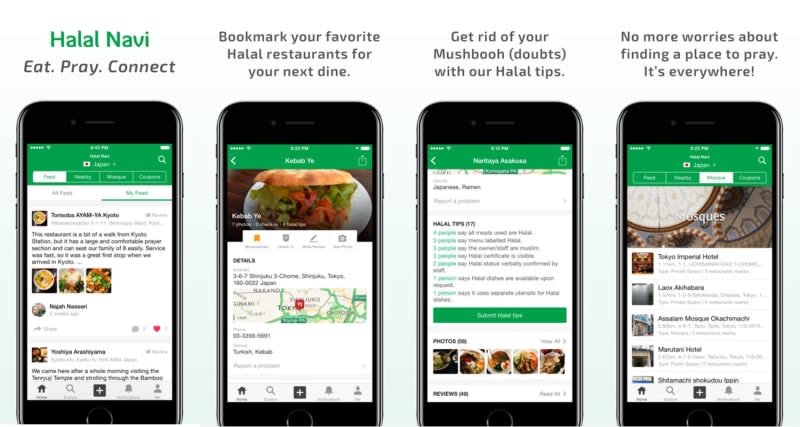 Wherever you feel hungry you can just open Halal Navi in your smartphones and find nearby halal restaurants. Not only that, you can also plan your trip in advance by searching Halal restaurants and mosque nearby the places you want to go during your trip (you can search just by keying in the tourist spots/ your hotels!) and bookmark them. Later during the trip, you can just open the bookmark you made and navigate yourself to the restaurants and mosques (It connects the location to Google Map!).
What makes Halal Navi different is you can check review and Halal Tips from other Muslim foodies and many of the users live in Japan (who knows better than the locals that speak the language right?). So you can find the best place to eat and also communicate with the Muslim community to seek for advice about the restaurant or the place you want to go. The Halal Tips information let you choose restaurants that suit your Halal tolerance. You can check whether the restaurant is Halal certified, serve alcohol, own by Muslim, separate the utensils used, and many other conditions. Not all restaurants in Japan are Halal certified, and some of them have different standards of what Muslim-Friendly means, so it is better to check out the tips and reviews to avoid any doubts 🙂
P.S: An insider information just for you, Halal Navi will add Halal Store and Halal friendly hotel in their listing. So download the apps and keep yourself updated!
4. Creating Travel Itinerary - TripAdvisor
The most exciting part of planning a trip is arranging the itinerary. Of course, you want to go to the famous attraction of the city, don't ya? But how do you know which place to go? Rather than finding in Google (that generalise everything), TripAdvisor a better place to create your very own itinerary.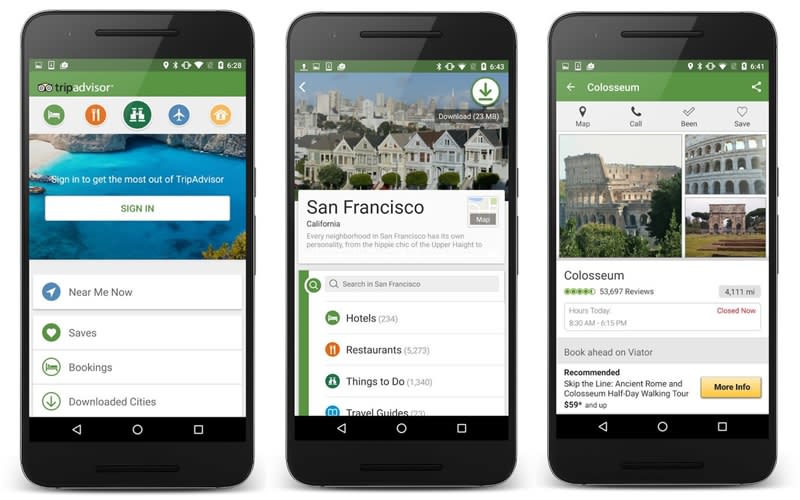 Courtesy to TripAdvisor
It is probably the most famous platform of traveller around the world. With more than 350 million reviews, TripAdvisor will let you know better of places to go in the city. The many reviews from other travellers will give you some insight of the ticket price, recommended activities, when to go, and many more. You can also ask in the forum for anything you want to know about your trip.
5. Getting Around The City - Google Map
You probably do not like riding a taxi while travelling because you just can't afford it (Same here!). Thus once you touch down in your destination, you will need a navigation to go around the city.  Basically, it will help you to get to the place you have listed down in your itinerary.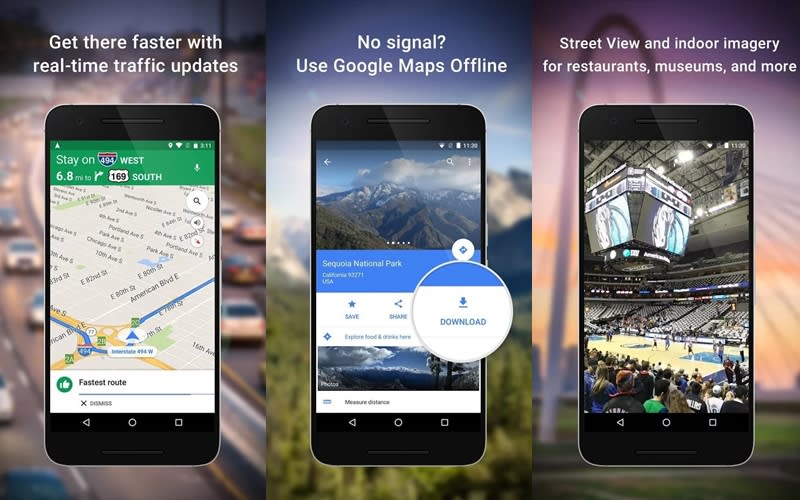 Courtesy to Google Map
Does anyone in this world never use Google Map? This is probably just all you need to navigate you around the city. Not only that, Google Map also provides information such as the Opening hour, website and phone number of places you want to go. It also has street view features so you can see how the place actually looks like. The best part is you can download the offline map so you can still open it later although you have no internet in your phone.
6. Speak The Language - Google translate
You can easily lose in this country that almost doesn't speak English at all. Let alone speaking to the locals, even understanding simple sign road can break your head! You don't have to master the local language if you only travel for a week (because you'll need years to actually learn Japanese T_T). You just need to install Google Translate on your phone.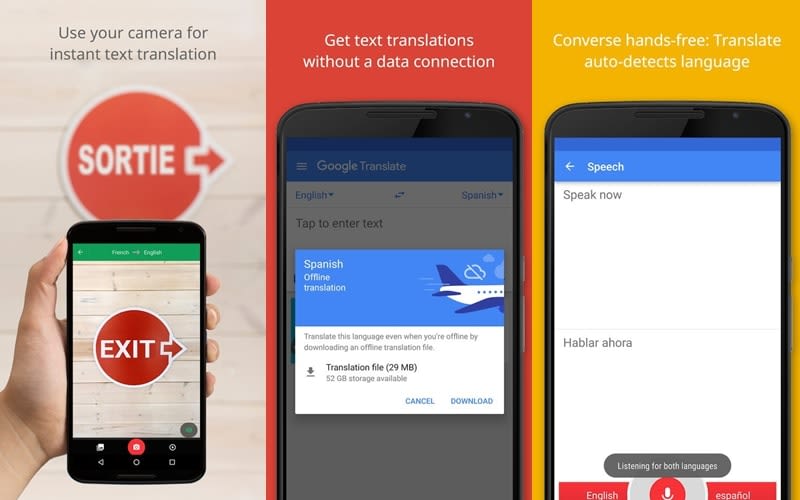 Courtesy to Google Translate
Google translate has just launched its new feature, by hovering your smartphone in front of a piece of text to instantly translate the Japanese Kanji to English like their cool promo video below 😮
Seriously, what a life saver! You can now read all those road signs and restaurant menu! You can even use the translation feature offline by downloading the database before you go offline. What's more important? They have a database of 90 languages around the world!
If you are travelling on a budget you might think gazillion times before buying a pocket wi-fi or mobile data. But who can live without the internet these days? NO ONE! Japan is a country with a wide public wi-fi coverage. So you can actually depend on free wife while you are there!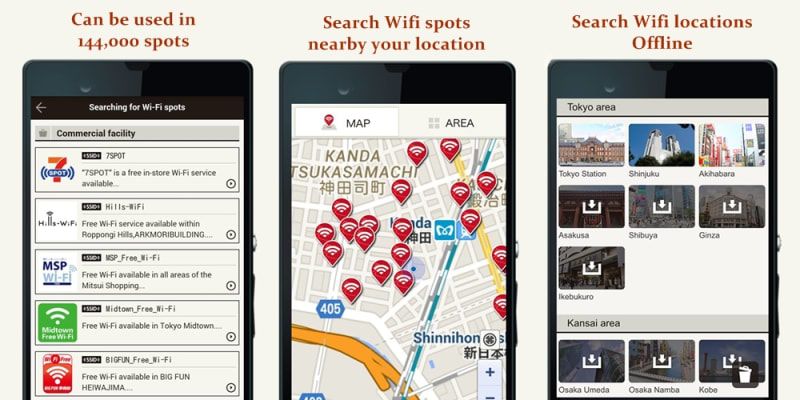 Courtesy to Japan Connected Free Wifi
With Japan Connected Free wi-fi, you can connect to the free wifi in more than 144,000 spots (Airports, stations, convenience stores, restaurants, sight-seeing spots, and many more) with just a single tap. But how do I search free wi-fi spots in the apps if I don't have the internet at the first place? Nah, you can search the free wi-fi spots (in major cities) offline too. Just don't forget to download the offline map before hand!
8. Public Transportation - Japan Travel
The majority, if not all, tourist attractions in Japan can be accessed by public transport. And most of you might choose to buy JR pass before you arrive in Japan. Japan travel apps will guide you in riding Japan public transportation.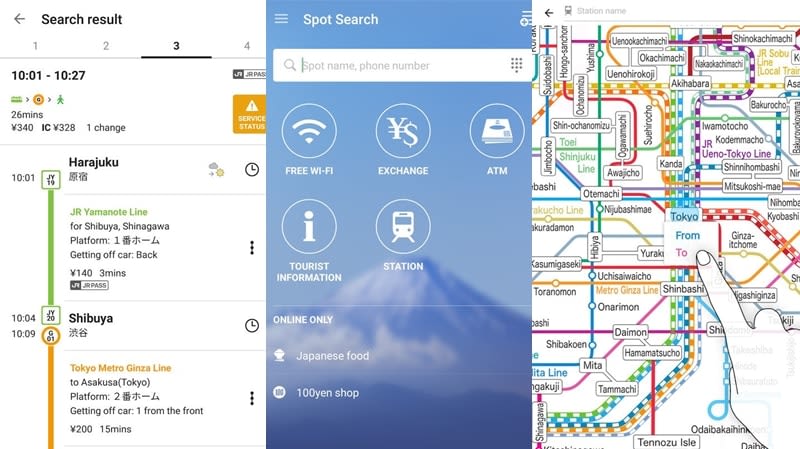 Courtesy to Japan Travel
It shows you all available routes you can take to reach your destination with all type of public transport. Not only that, you can tick the option of having JR pass and it will suggest you the routes that can be accessed with JR pass. It also shows the real-time schedule and also ticket price! If you have no internet connection, you can check the routes from the map they provide. In addition to that, you can find useful spots such as currency exchange, ATM and tourist information in this app.
So, are you ready for a new adventure? Get your travel dates and install all of these apps on your phone now! Planning a trip has never been this easy.
PS: Don't forget to get the latest Halal Navi app from below and we hope to see you around 😉