8 Muslim-Friendly Hotels For Your Next Getaway To Tokyo
Are you having a headache choosing the best accomodation for your trip to Tokyo? We feel you! Deciding a place to stay for our holiday can be a real challenge. There are a lot of things to put into consideration; the location, the budget, the comfortability, the facilities and of course the Muslim friendliness aspect. We all want to stay in a Hotel that provides Halal foods and muslim-friendly amenities to make our stay more comfortable, don't we?
Worry no more as Japan has become more and more friendly to Muslim visitors, including providing Muslim friendly accomodations for our stay *yay!*. Here is an ultimate guide to the Muslim-friendly hotels you will ever need for your next trip to Tokyo.
1. Tsukiji Business Hotel Ban, Tsukiji
Been wanting to visit Tsukiji Market to see their famous Tuna auction and try some fresh sashimi? We recommend you to stay at Tsukiji Business Hotel Ban that is just a stone's throw away from Tsukiji Market (Ps: You have to wake up extra early to attend the auction!). If you are more into shopping, the hotel is just 10 minutes driving from Tokyu Plaza Ginza with a magnificent rooftop terrace you don't want to miss. It is also just a five minutes walk from Tsukiji Station so you can travel conveniently to other parts to Tokyo.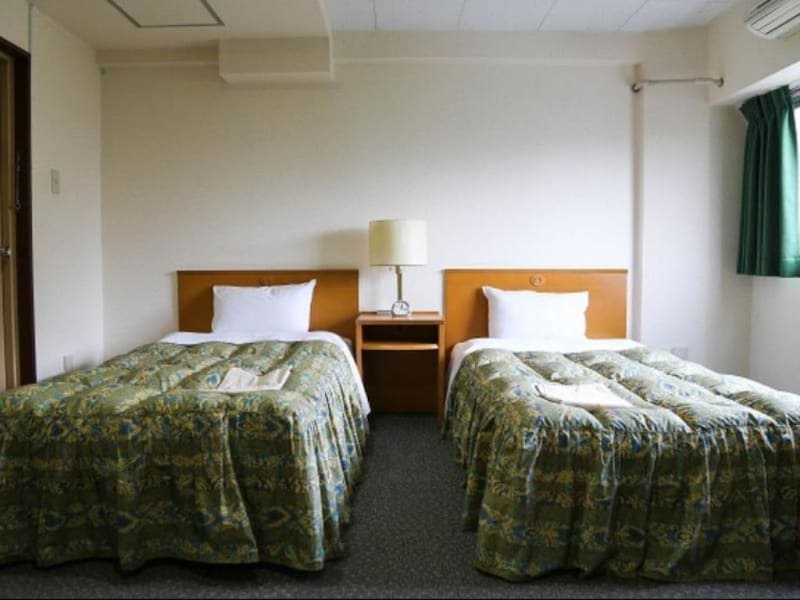 Not only offering a strategic location, Tsukiji Business Hotel Ban treats their Muslim guests with an attentive care. Their staffs are trained to understand Muslim necessities, they also provide a Halal friendly menu in their in-hotel restaurant (Luna Halal), and we can also use praying mats in our room for rent. What's more important for budget travellers like us, Luna Halal Restaurant serves affordable Halal menus that are available throughout the day. Not all menus are Halal though but they separate the cookwares for Halal and non-Halal dishes. So be sure to check the label on the menu 🙂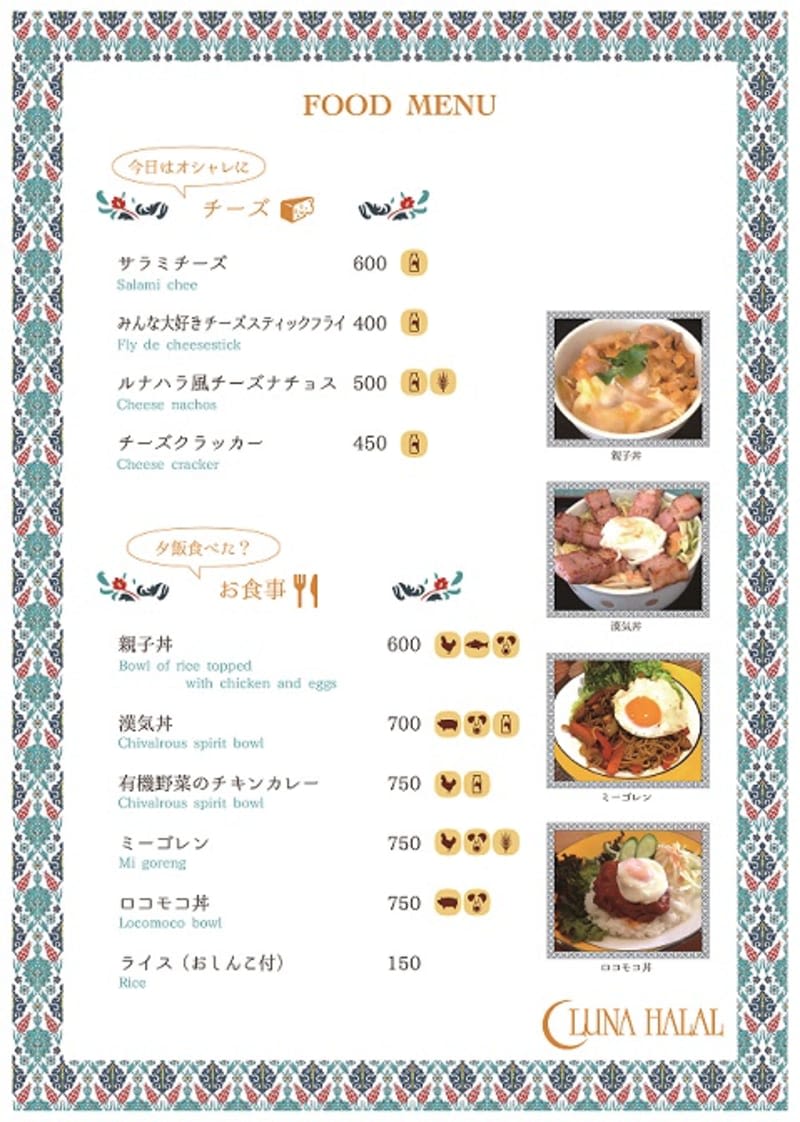 InformationAddress:3-17-10 Tsukiji, Chuo-ku, Tokyo Tel: 03-3543-8411 Price range: 6,480 - 11,880 Yen Halal Tips: Prayer mats available (rental), halal food available Halal Friendly Restaurant Nearby: Luna Halal (Inside Hotel) Reservation can be made here
2. Sakura Hotel Hatagaya, Shibuya
It would be a shame to visit Tokyo without having a walk to Harajuku district in Shibuya. Yeap the Harajuku style you've always heard of is taken from a district name in Shibuya. Staying in Sakura Hotel Hatagaya is just what you need to explore Harajuku to the fullest. With only a walking distance from Hatagaya station, you can visit many tourist attractions nearby easily such as Meiji Shrine, Omotesando, and Yoyogi Park. They even conduct a free walking tour regularly, so be sure to check the tour schedule to the receptionist.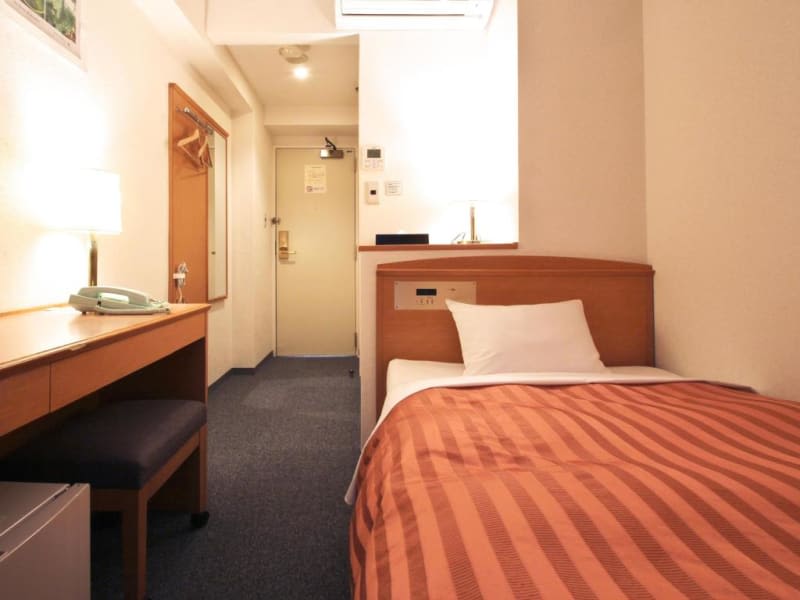 Sakura Hotel serves Halal dishes in their 24-hour cafe which is just perfect if you often crave for food in the middle of the night! The cafe offers a wide selection of Halal menu from Afghanistan food, Indian food, Egypt food to Malaysian food for only 720 yen #JawDropping! It's not very easy to find foods under 1,000 yen in Tokyo. Not only taking care of our tummy, our guest room is also equipped with a prayer mat and Qibla direction so we can perform prayer at ease.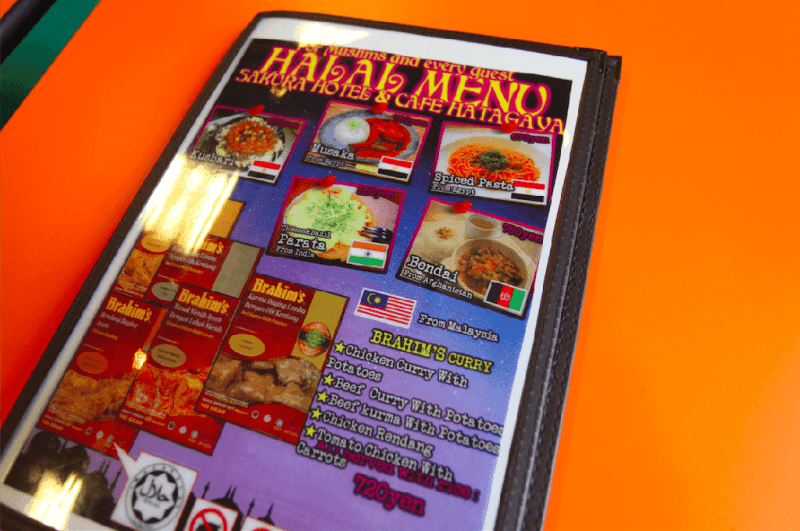 InformationAddress:1-32-3 Hatagaya Shibuya-ku, Tokyo
Tel:03-3468-4307
Price Range: 7,000 - 18,000 Yen
Halal Tips: Praying mats and Qibla arrow are provided, no alcohol in guest room, dedicated prayer room is available, Halal food is available
Halal Friendly Restaurant Nearby: Sakura Cafe (inside hotel)
Reservation can be made here
3. Shinjuku Prince, Shinjuku
Do you want to experience Tokyo like a local? Nothing can beat the feels and excitement you would get like staying in the busiest district of Tokyo, Shinjuku. Located only 5 minutes walk from Shinjuku Station, Shinjuku Prince hotel gives you an easy access to the best tourist attractions, shopping centre, and entertainment in Tokyo (All you could ever ask for!). Tokyo Metropolitan Government Building Observation Deck is just a 15 minutes walking distance from this hotel. From this deck, you can have a clear sight of Kanto region as well as the legendary Mount Fuji. This hotel also provides amenities for to ensure the comfort of their Muslim guest. We can find prayer matt and qibla compass at our room.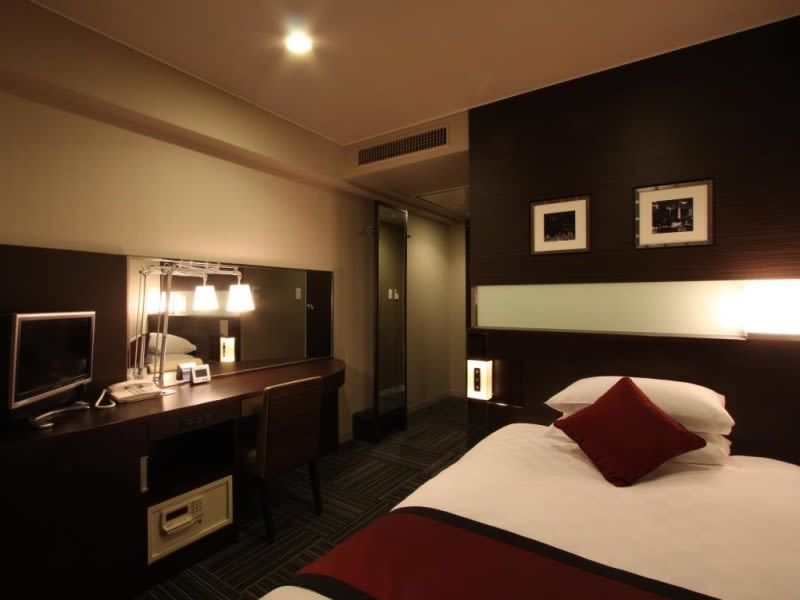 Information Address: 1-30-1, Kabuki-cho, Shinjuku, Tokyo
Tel: 033205111
Price Range: 12,850 - 33,000 Yen
Halal Tips: Prayer mat and qibla compass are available
Halal Friendly Restaurant Nearby: Yoshiya Shinjukuten, Pamukkale Shinjuku
Reservation can be made here
4. Park Hyatt, Shinjuku
If you are looking for a fancy place in the midst of shiny skyscrapers in Tokyo, Park Hyatt hotel might be just the right answer. It is a  5 Star hotel with luxury facilities in Shinjuku. The hotel building is so tall and you can request a room with a huge glass frame window overlooking the scenic view of Mount Fuji which is awesome. Imagine waking up in the morning, opening your window's curtain to the magic scenery of Fuji. They will pamper you with the extraordinary facilities from a pool, fitness centre, spa and also a sauna.
Bearing a 5-star title, Park Hyatt will never fail to impress us with the service they offer. They provide Quran, Prayer mat and Qibla Compass in every guest room to accommodate Muslim guests. We can also order a customised foods that meet our Halal dietary needs (with an advance notification!). Not only that, we can even ask guidance to the Halal friendly restaurant and masjid in the neighbourhood to the staffs so we could have a mini-Muslim tour while we stay in Shinjuku. You definitely get what you pay for!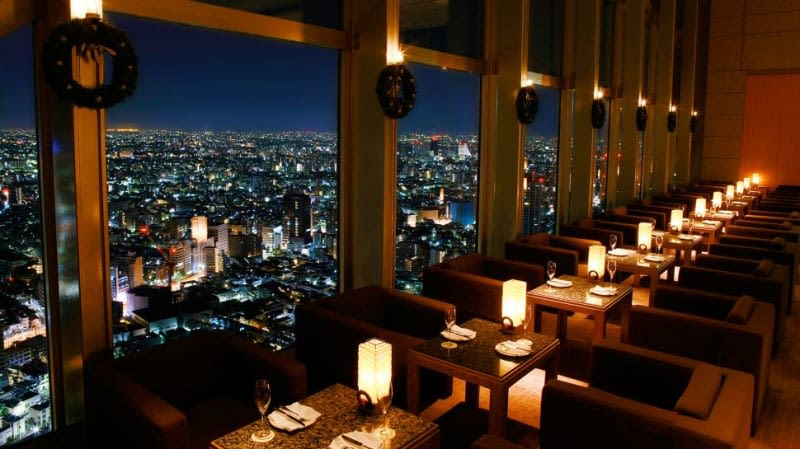 InformationAddress: 3-7-1-2 Nishi Shinjuku, Shinjuku-KuTel: 0353221234Price Range: Starting from 39,000 Yen Halal Tips: Qur'an, prayer mat, and qibla compass are available in guest room; No-pork no-alcohol menu are available Halal Friendly Restaurant Nearby: Silkroad Tarim, Lima Cafe Reservation can be made here
5. Agora Place, Asakusa
Staying at Agora Place Asakusa will instantly bring us the historic vibe of Tokyo. Asakusa is home to many temples, Ryokan (Japanese traditional hotel), and a long list of Japanese foods that let us experience the real Japan while staying in Asakusa. The hotel also provides a number of activities to complete our cultural adventure in Asakusa. We can visit Sensoji Temple (Tokyo's oldest temple) by riding a Japanese rickshaw that will pick us up at the hotel lobby. They also lend Kimono costumes from traditional Meiji Era to Taisho Era including the hair setting to the guest for a photo session! We know you would not want to miss taking a picture or two with those traditional costumes :p.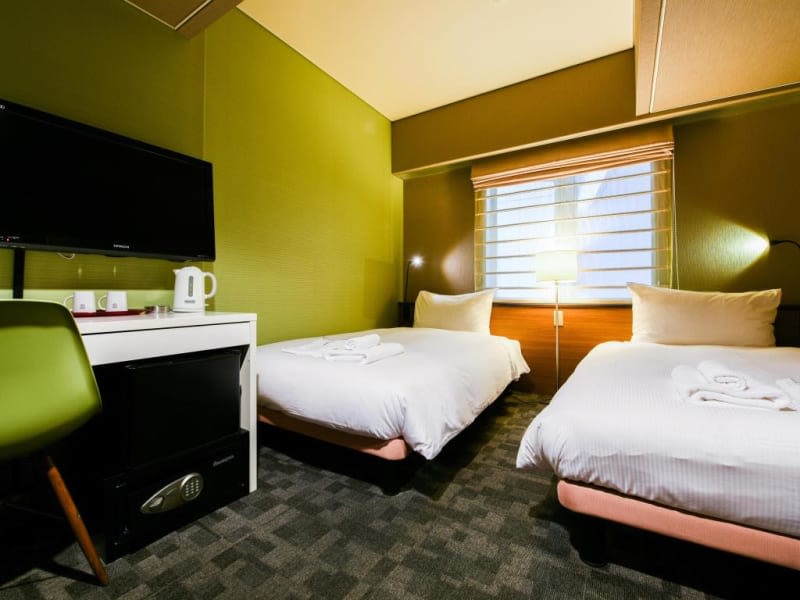 Upon arriving at this hotel, we will be served a Muslim welcome morning plate at their Asakusa Grill Berg cafe on the first floor. The Muslim menus offered in their restaurant is specially ordered fromSamurai Kitchen Catering which has earned Halal certification from Japan Halal Foundation. Since they have to make a special arrangement for Muslim menu, don't forget to make a reservation on the Halal menu a day before your visit kay? And what's more? they also sell Muslim friendly snacks that you can buy as a souvenir in the lobby so you won't have to wander around Tokyo hunting for Halal souvenirs, what a bliss.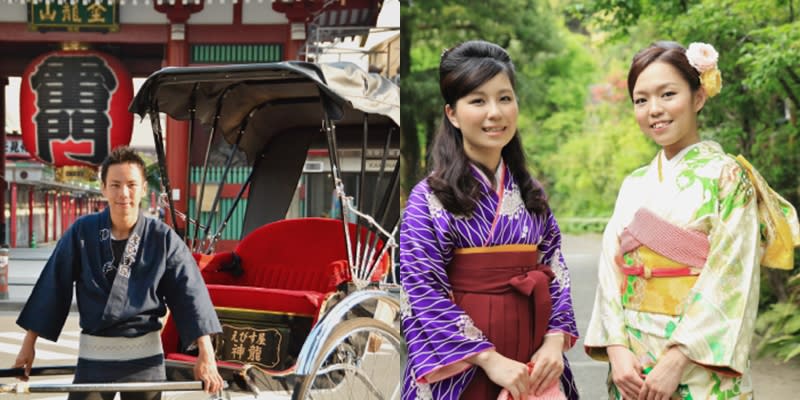 InformationAddress: 2-2-9 Kotobuki, Asakusa, Taito, TokyoTel: 03-3842-8421Price Range: 6,500 - 10,000 Yen Halal Tips: Prayer mat and qibla compass are available (rent), serve catering and Halal bento, Muslim friendly map Halal Friendly Restaurant Nearby: Asakusa Grill Berg (inside hotel), Saray Kebab Reservation can be made here
6. Richmond Hotel Premier, Asakusa
Still in Asakusa, Richmond Hotel Premier will probably suit those who want to stay in a luxurious and 5 stars quality hotel (Japan always has something for everyone :D). Not only giving us a good service and facilities during our stay, we can find a lot of tourist attractions and famous Halal shop within only 1 km distance! From the iconic Tokyo sky tree that will light up during the night, Asakusa temple which is home to the biggest parade in Tokyo Sanja Matsuri, Nakamise Shopping Street which is the best place to buy souvenirs, to the famous Halal Ramen Naritaya Shop.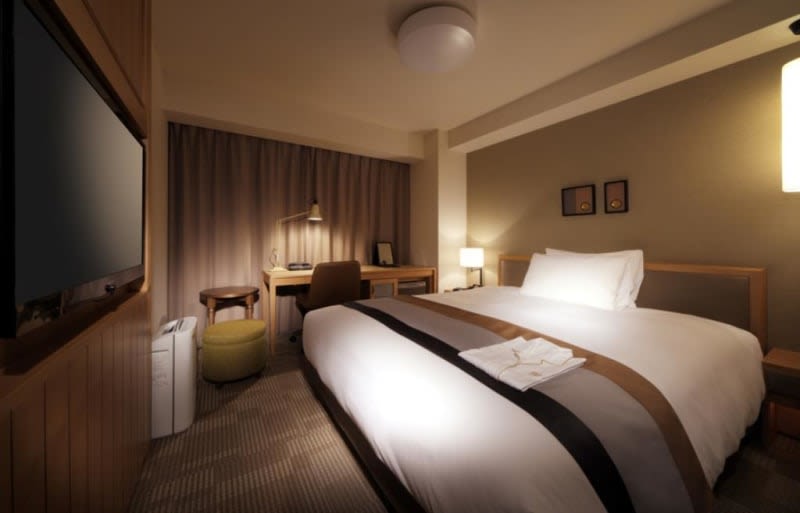 Richmond hotel offers four types of Halal meal boxes with Japanese and Western style and it has been certified by Japan Islamic Trust. These Halal menus are available upon request by purchasing the Halal ticket one day in advance. The meal box comes in bento style which gives a set of six variations of different dishes in one plate! Now that our taste bud has been taken care of, Richmond Hotel Premier brings dedication in their service to a whole new level. They create a dedicated water place for wudhu in the toilet, so we don't have to wudhu in the sink anymore (Oh My God!).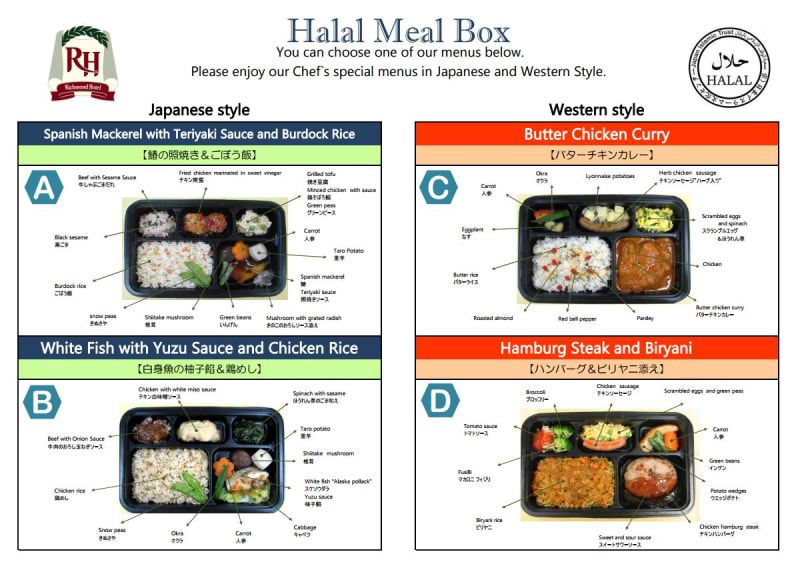 InformationAddress: 2-7-10 Asakusa, Taito-ku, Tokyo Tel: 03-5806-0255 Price Range: 10,000 - 35,000 Yen Halal Tips: A separated water place for wudhu is available, halal food is available Halal Friendly Restaurant Nearby: Sushiken Asakusa, Sekai CafeReservation can be made here
7. Hotel Chinzanso, Bunkyo
Hunting for a tranquil ambience in the midst of hustle and bustle of Tokyo? Hotel Chinzanso is probably just what you look for. The hotel theme is centred with nature and four seasons garden, from the views of the room, the restaurant to the event they held periodically. The hotel is specially built around the majestic Japanese botanical Chinzanso Garden that we can visit by walking through the sidewalk along Kanda River.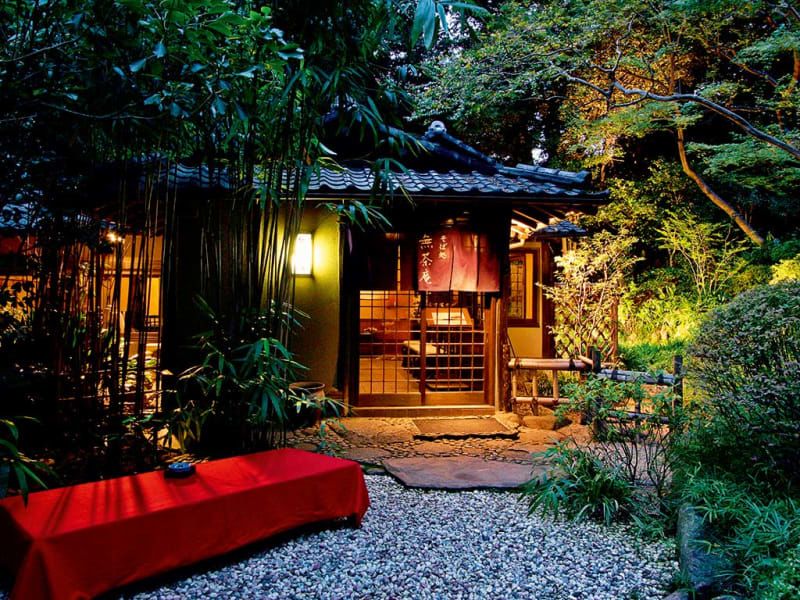 Chinzanso hotel also conducts series of Japanese cultural activities that we can join; from the traditional Japanese tea ceremony, moss ball bonsai workshops, Japanese etiquette class, to Japanese language classes. As a Muslim guest, we don't have to worry of starving while staying here as the restaurants inside the hotel (Miyuki & Mokushundo) can create a special menu accommodating our Halal dietary needs. We can also find many vegetarian and Japanese seafood menu in this restaurant!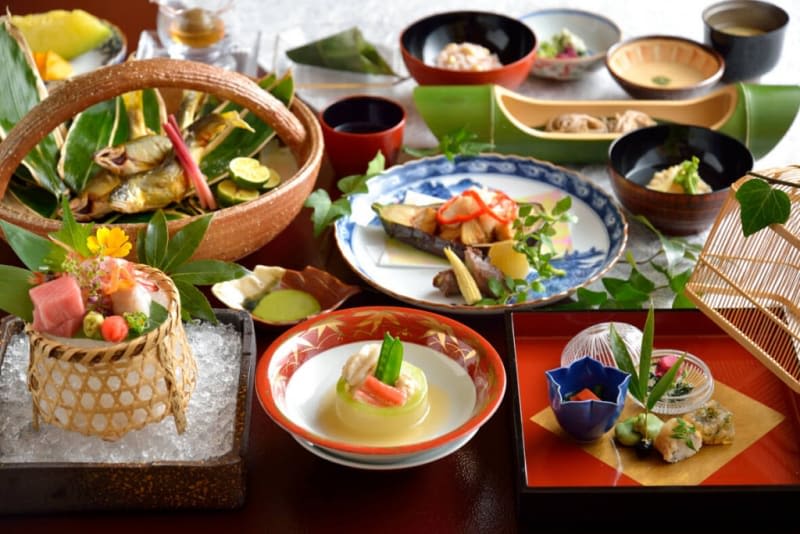 InformationAddress: 2-10-8, Sekiguchi, Bunkyo-ku, TokyoTel: 0339431111Price Range: 27,000 - 85,000 Yen Halal Tips: Praying mat is available, no alcohol in guest room, non-pork no-alcohol menu is available Halal Friendly Restaurant Nearby: Mokushundo, Miyuki Reservation can be made here
8. Sheraton Miyako Hotel, Roponggi
Sheraton Miyako is an ideal choice to enjoy Tokyo's urban atmosphere in Roppongi which is home to a large expat community in Tokyo. Especially if you don't really prefer staying at the heart of Tokyo and more into a quiet and relaxing experience, as it is situated in the uptown part of Tokyo. Although it is not located exactly in the centre of Tokyo, there are a lot of tourist attraction you can explore. The Roppongi Hills, Tokyo Metropolitan Teien Art Musem, or window-shopping on the Platinum street.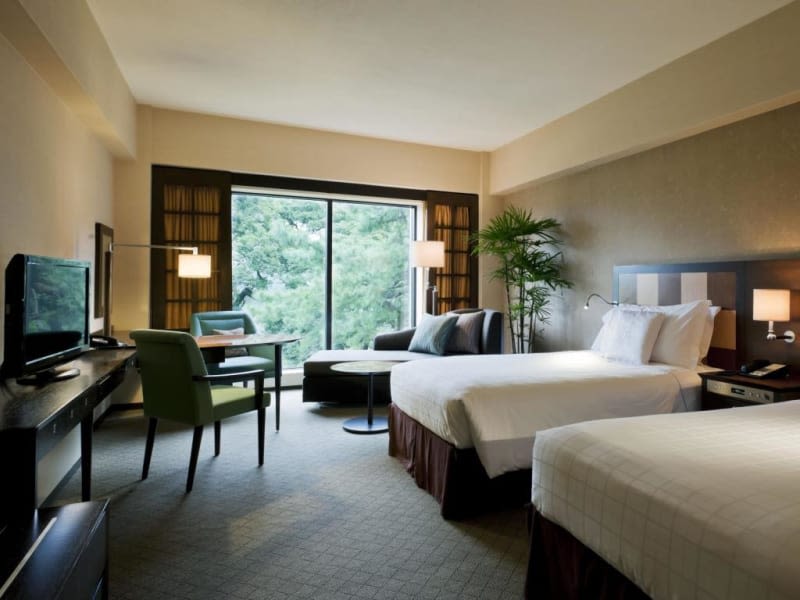 The hotel also features a Japanese garden with beautiful green vibrant of gingko trees or captivated with the red maple leaves during the fall season. To ensure our comfort as a Muslim guest, this hotel also provides prayer mat and qibla compass in every guest room, Alhamdulillah.
InformationAddress: 1-1-50 Shirokanedai, Minato-ku, Shinagawa, Tokyo
Tel: 03-3447-3111
Price Range: 13,000 - 28,000 Yen
Halal Tips: Prayer mat and qibla compass are available
Halal Friendly Restaurant Nearby: Cabe Meguro, Salma Tikka & Biryani Shinagawa
Reservation can be made here