4 Shops On Shopee To Get Your Japan Fix That Directly Ships from Japan From Only RM4.99
It has been a year since Japan has closed their border to tourists and we miss travelling to Japan for their food and beautiful sceneries, and even shopping! Japan is the perfect place for any shopaholic as there's so many amazing items you can find in their local stores. From skin cares to snacks, Japan have it all! Since we can't visit Japan's store, we can only virtually "visit" their stores online and the good thing is we can now purchase items from Japan and get it shipped to Malaysia from only RM4.99 and it will arrive in just one week! Although not many shops are available we've found a few that will make you want to click "add to cart" and here's the 4 shops on Shopee Japan that's available.
1. Commerce Media Japan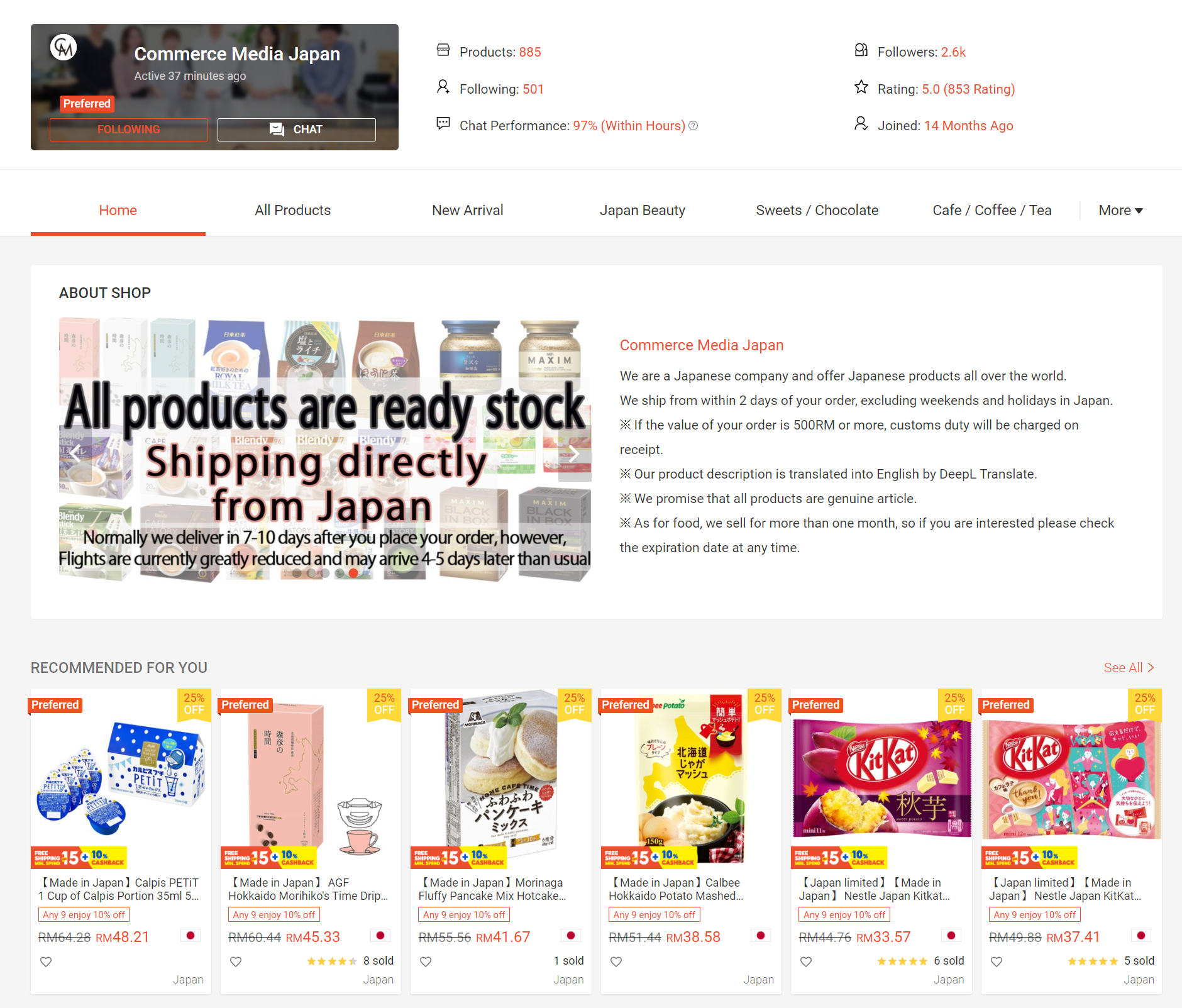 If you're looking for a wide variation of Japanese snacks and drinks like cereals, instant coffee and chocolates, Commerce Media Japan haves it all! We also love the fact that they write the ingredients in English so it's easier for us to check wether it's Muslim Friendly or not.
2. Kyoto Sagano Shoan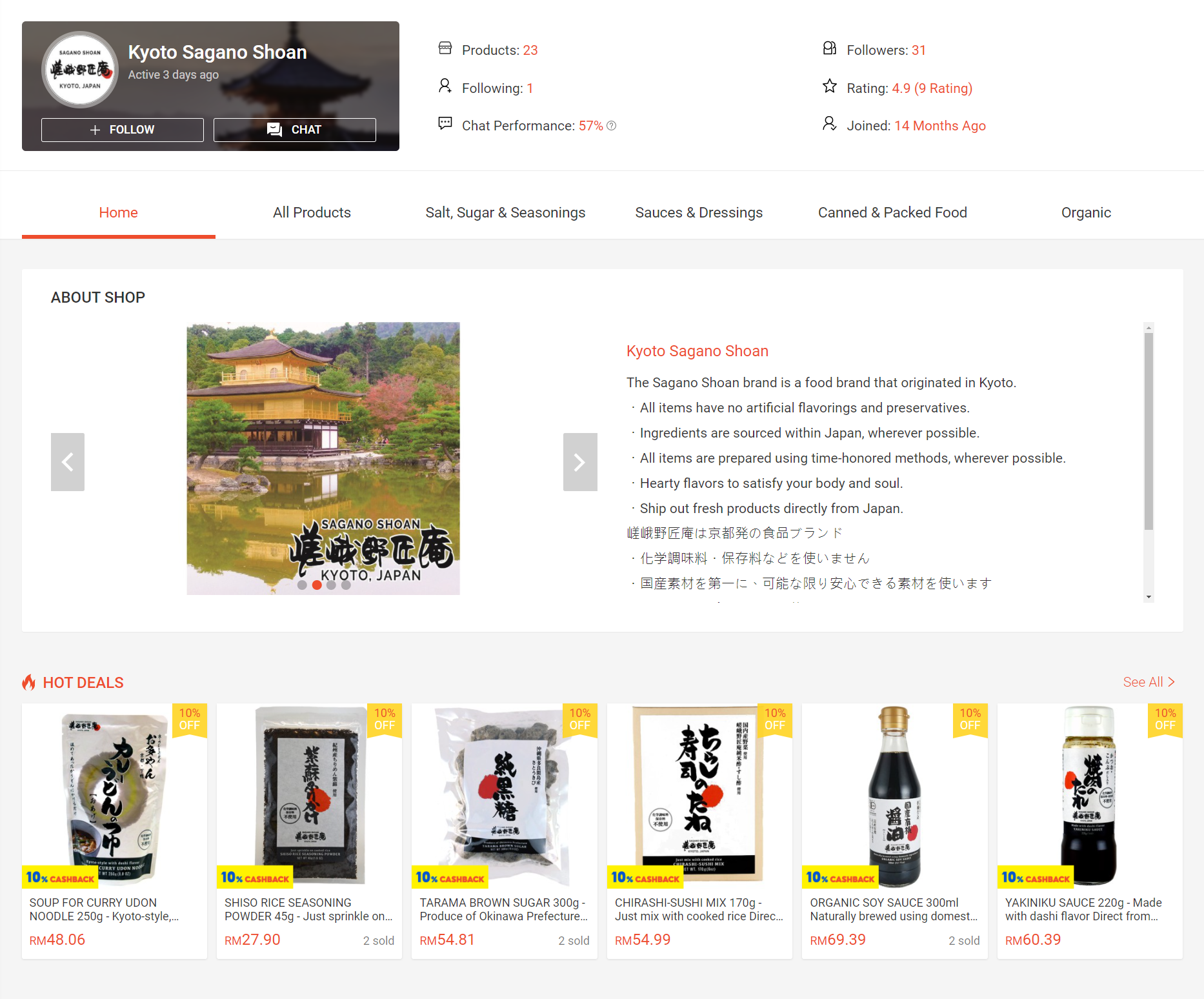 Do you miss going to Kyoto and enjoy their local cuisine? Well, you can now taste Kyoto directly from this store! Sagano Shoan is a food brand originated in Kyoto and all items have no artificial flavorings and preservatives. They offer Kinako flour and Tempura batter mix and many other ingredients but for sauces and curry we recommend you to double confirm the ingredients with the shop as it may contain non-halal ingredients.
3. Yasuya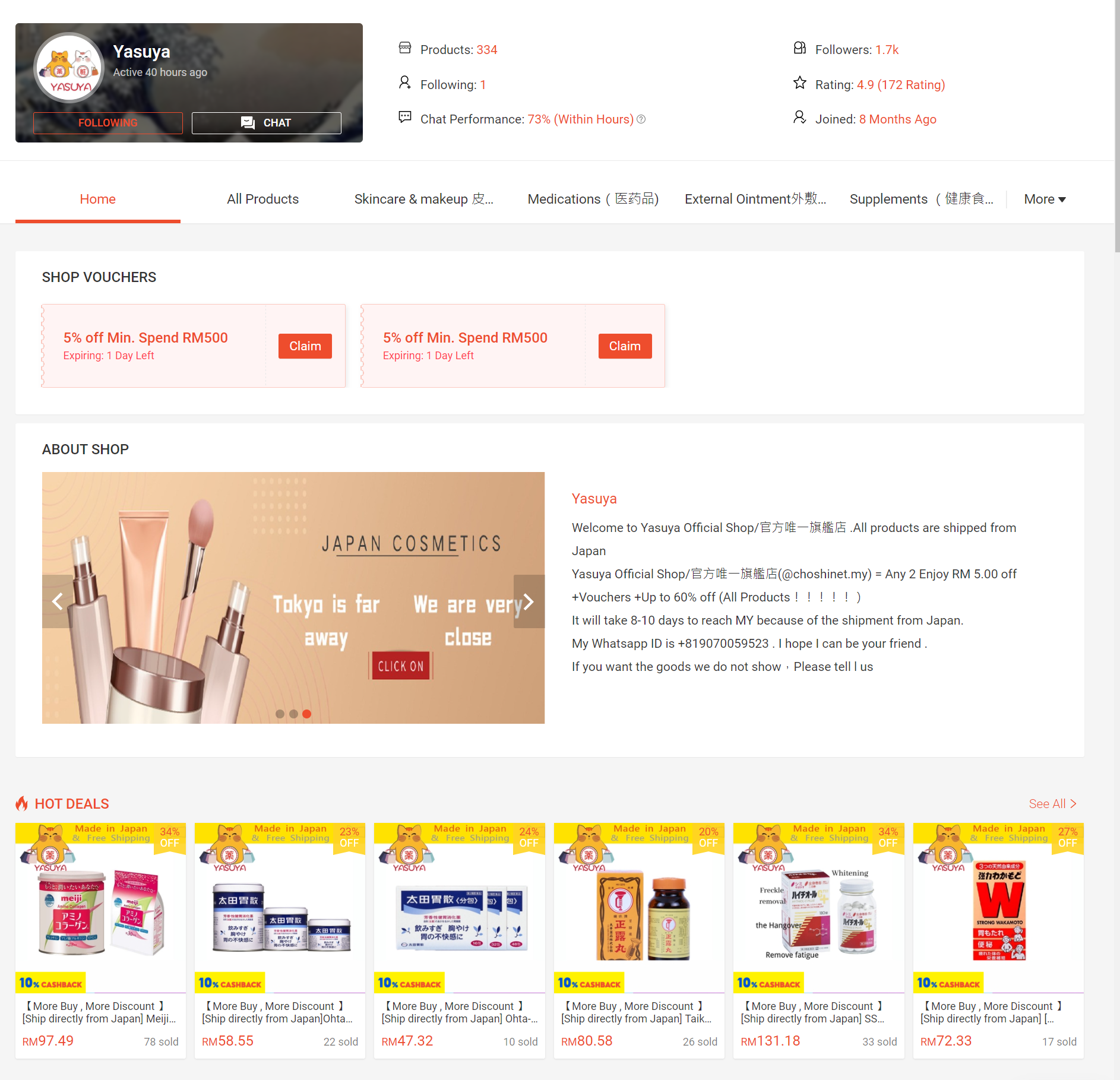 When going to Japan, one must stop at their local drugstores and check out their skincare and makeup and even medicines! If you're familiar with Japanese medicine you can get them on Yasuya at Japan's normal retail price which are rare to find even in Malaysia!
4. KZ Choice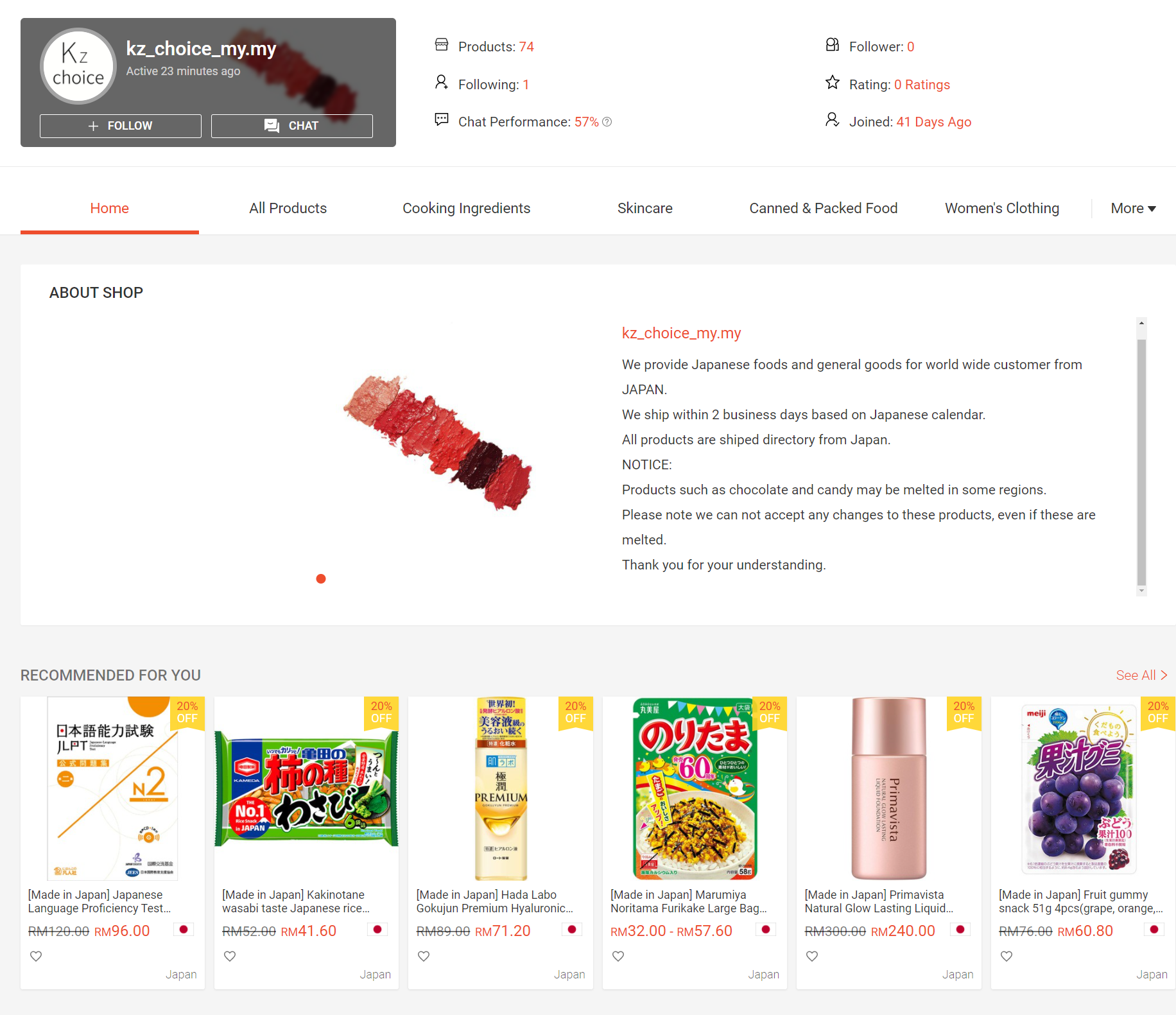 Similar like Commerce Media Japan, KZ Choice provides a large variety of Japanese products that can be found in local supermarket or drugstores.  You can even purchase Asage Japanese Miso that we've mentioned on 4 Halal and Muslim-Friendly Miso Paste ! They also sells JLPT Text books that can help you learn Japanese even better, which is a rare find in Malaysia.
***
So what do you want to buy the most from this shops? Share with us on the comment below! And don't forget to subscribe to our mailing list to get special deals on Japanese foods in Malaysia and Japan!