5 Best Places to Visit in Japan during Autumn and 2022 Autumn Calendar
The beautiful season of Japan, autumn is finally back and this year you can finally visit and travel Japan with less restriction as Japan's prime minister announced he will be announcing soon visa-waiver for some countries so you can enjoy this beautiful autumn in Japan!
But, before booking that ticket, make sure you check out this autumn forecast so you will not miss out on the "best timing" to view the momiji aka red leaves. And here are our top 5 must visit autumn spots when you visit Japan this year!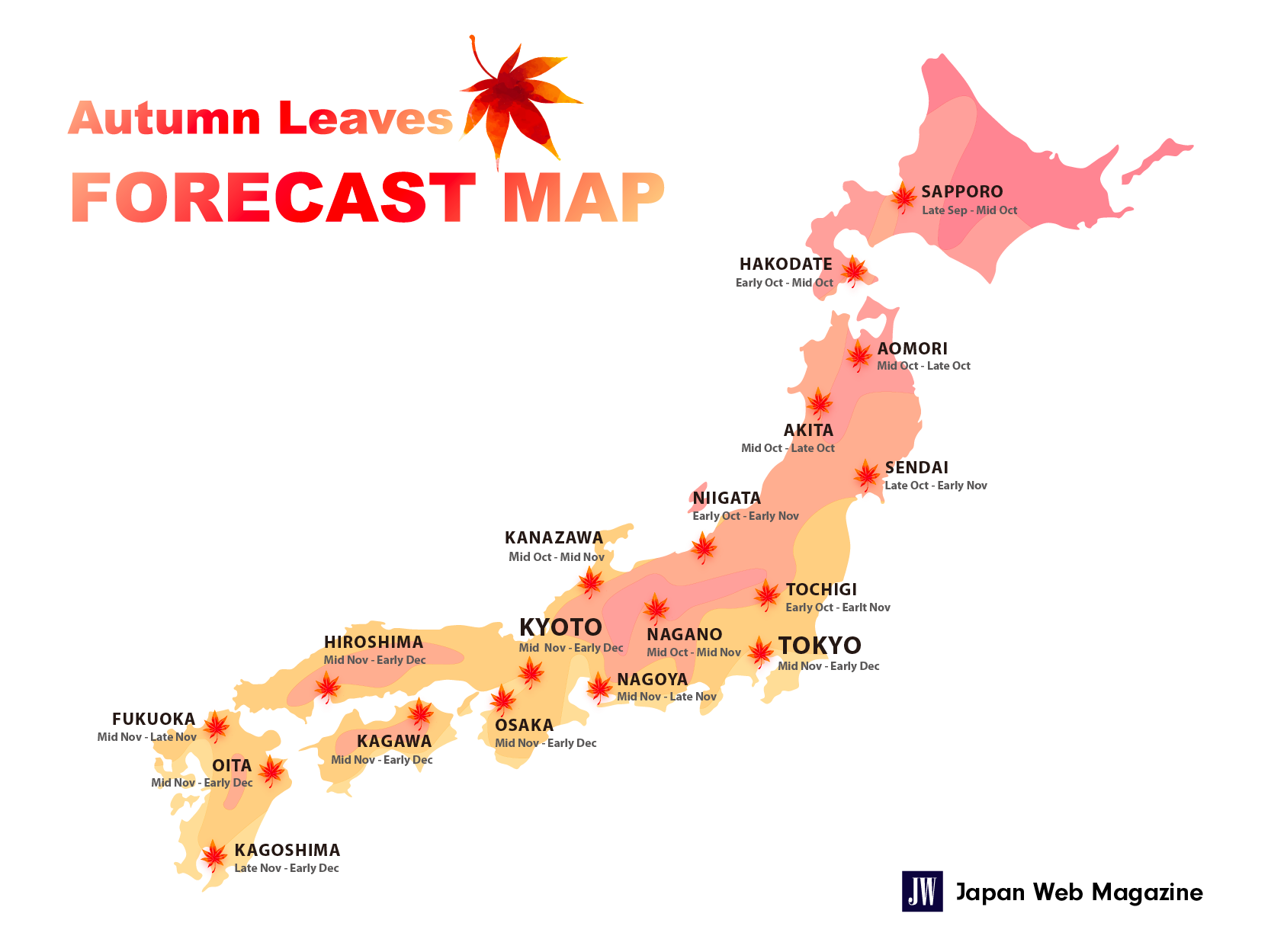 1.Hokkaido - Late Sep - Mid Oct
Place: Noboribetsu Onsen Jikoku Dani Valley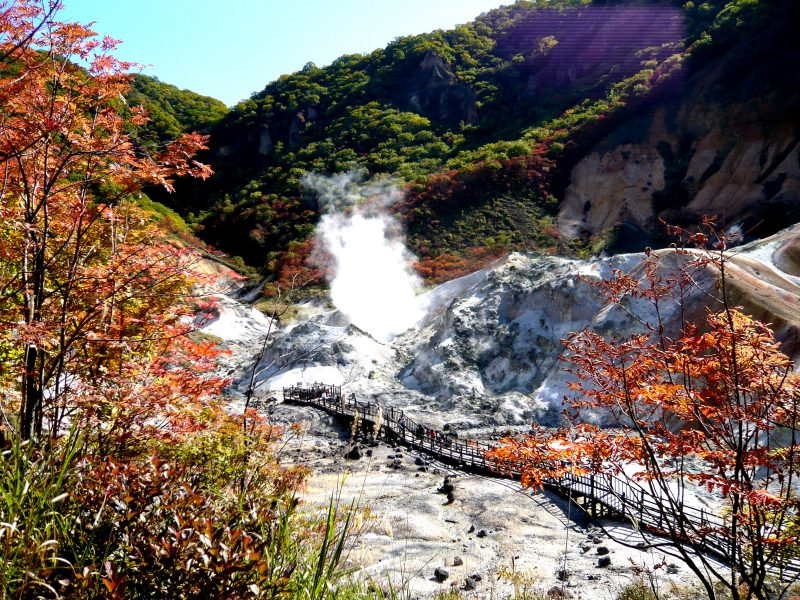 Not only you can enjoy beautiful view from here, but you can also enjoy their famous hot spring aka onsen!
Access: About 1 hour 34 mins by train and bus from Shin-Sapporo Station
2. Tokyo - Mid Nov - Early Dec
Place: Showa Kinen Park
Showa Kinen Park is one of the most beautiful park in Japan, and will have all sort of J-drama romance scene feels during autumn! Make sure you visit here early for insta-worthy pictures as it might get crowded during the day!
Access: 44 mins by train from Tokyo Station to Tachikawa Station. 10 mins walk from Tachikawa Station
3.  Kawaguchi Lake, Early Nov- Late Nov
How can one miss viewing Mount Fuji while enjoying autumn red leaves? And of course the best spot to view it is non other than Kawaguchi Lake!
Access: The easiest to access to Kawaguchi Lake is by taking a bus from Tokyo Station to Kawaguchiko Station
4.  Kyoto, Mid Nov - Early Dec
Place: Arashiyama
If you've decided to visit Kansai instead of Tokyo this autumn, you have to stop by Arashiyama, the bamboo forest. The autumn view at Arashiyama is one of the best momiji spot in Japan but make sure you avoid the weekends as it can get really crowded with the locals!
Access: From Kyoto Station take JR Sagano Line to JR Saga-Arashiyama Station
5.  Kagoshima, Late Nov - Early Dec
Place: Kirishima
Ready to run away from the city crowd? We recommend you to visit Kirishima, Kagoshima this autumn! Not only it is way less crowded than Kyoto and Tokyo but you can to enjoy beautiful autumn views to the fullest, and you can also go onsen-hunting in Kagoshima!
Access: 80 mins by the JR Kyushu Nippo Main Line from Kagoshima Chuo Station To Kirishima Jingu Station
                                                                   ****
So will you be dropping by Japan this autumn or have you ever visited Japan during autumn? Tag us on instagram @halalnavi to be featured!