5 Interesting Cleaning Items That Can Be Found At Daiso!
Everyone knows and love DAISO. It is the one stop shop in Japan for all your everyday needs, from food to household items, and even your makeup and skincare items. Everything in DAISO is sold at a flat price of 100 Yen (plus VAT) or RM5.90 in Malaysia which is very affordable and is a good value for your money.
However, DAISO houses over thousands of items and it can be very time consuming and confusing to pick out the best of the best items. So here in this article, Halal Navi would like to recommend 5 interesting cleaning items items that you've probably never even noticed before!
1. Collar and Sleeve Grime Remover
We all know the struggles of cleaning grime out of the collars and sleeves of a shirt, and we also know how damaging bleach can be – especially to our coloured shirts. Worry no more! This grime remover is very easy to use and is very efficient in removing grime from collars and sleeves.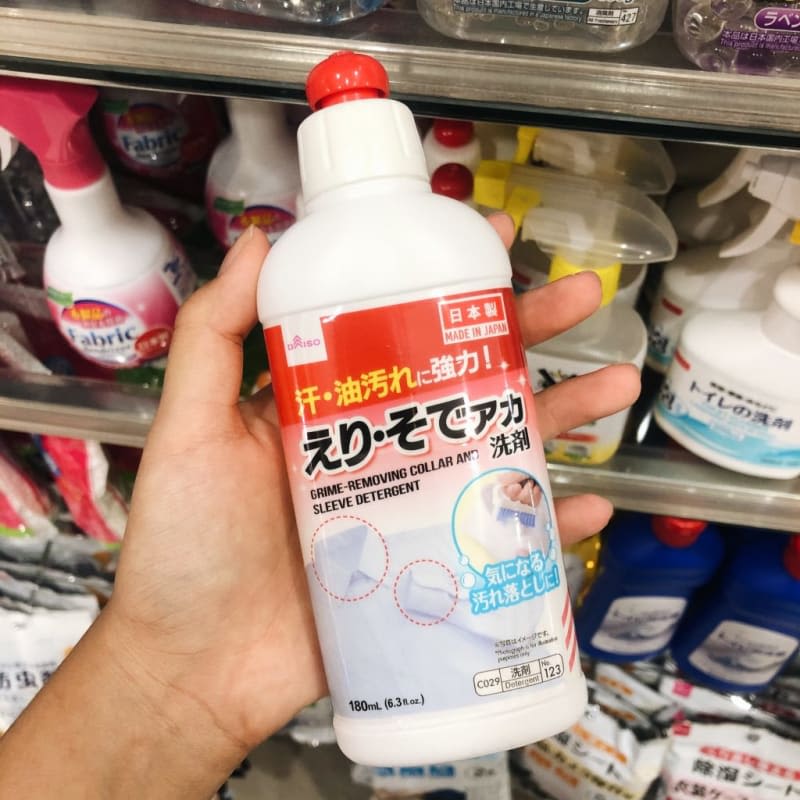 2. Ladies' Detergent
You might be wondering what this product might be, but it's actually self explanatory! True to its name – this is a detergent made specially for ladies to help them remove any stains from their clothing or bedding whenever they need to. No more ruined underwear!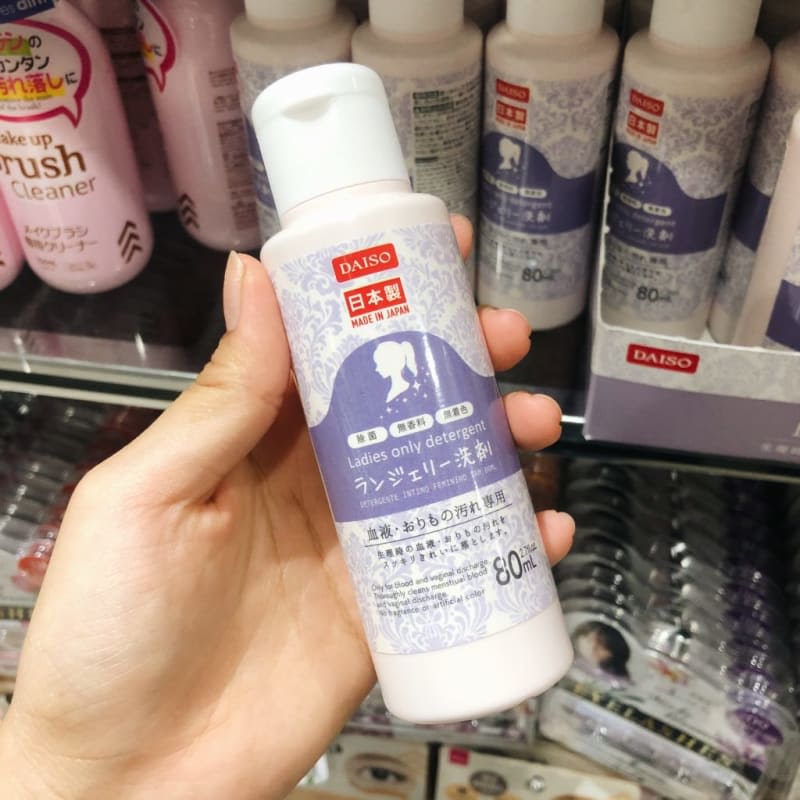 3. Citric Acid Multipurpose Cleaner
This citric acid multipurpose cleaner is not like any other multipurpose cleaner, as the main ingredient in this one is citric acid. Citric acid is an excellent, non-toxic disinfectant. The acidity is fantastic for killing bacteria and mold. It is very effective in stripping down tough stains and buildups and works excellently on different surfaces.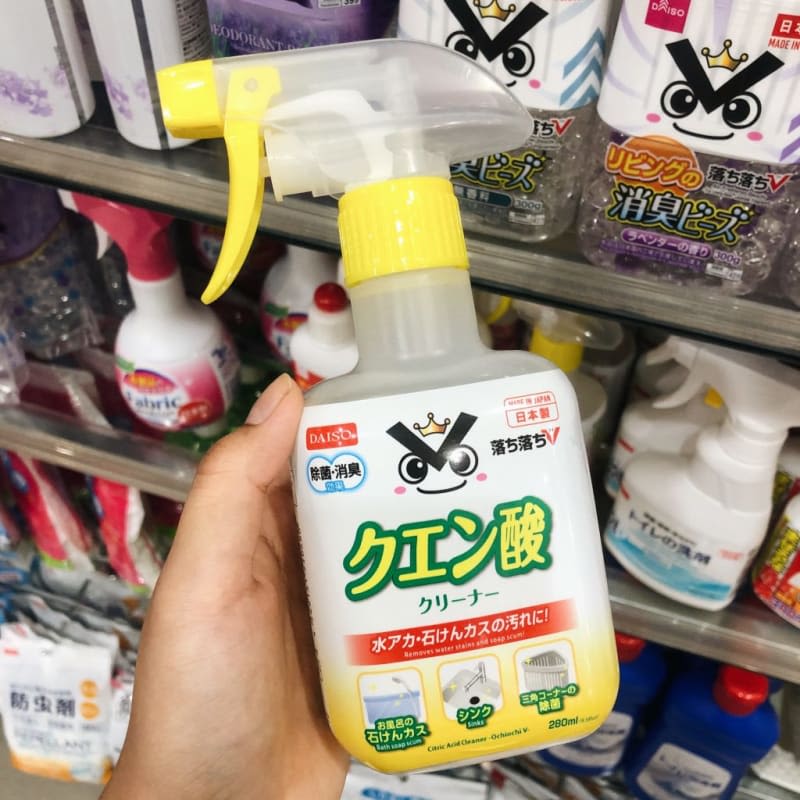 4. Double-Sided White Shoes Cleaner
This is a shoe cleaner that only requires water and nothing else. There are 2 sides to this sponge; a non-woven fabric side to scrub the dirt away, and a melamine sponge side to polish the shoe and give it a nice sparkle! This sponge works best on canvas shoes, and is really good at cleaning white shoes.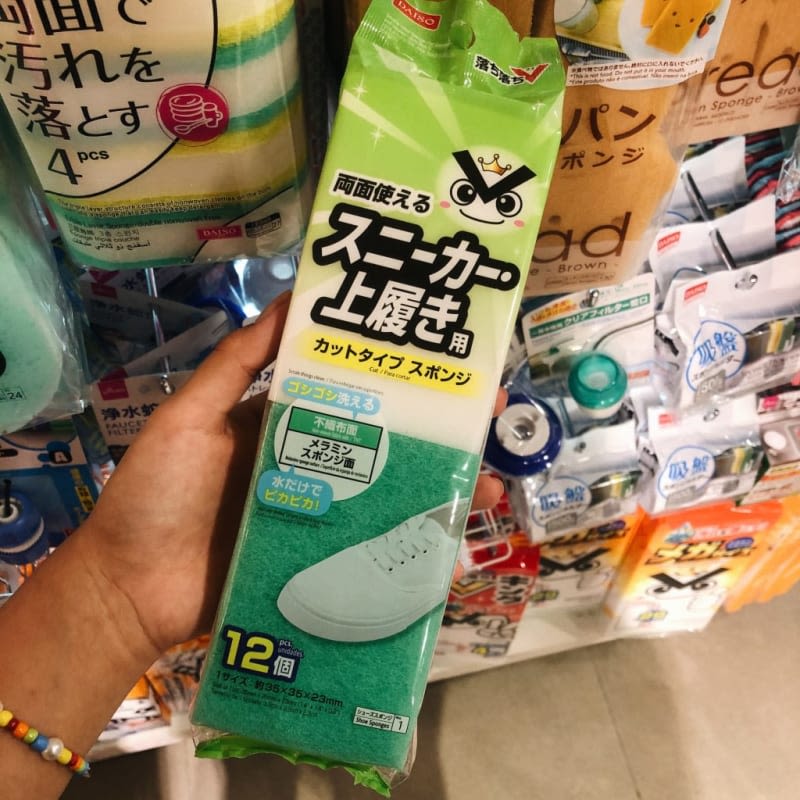 5. Leather Surface Cleaner
Another magical 'eraser' sponge from DAISO! This eraser does not require any cleaning products nor does it require water to clean your leather shoes and other leather surfaces. All you need to do is rub this eraser on the dark stains on your leather goods and it'll disappear.
Now that you've saved your money on your cleaning supplies, why not save money on your food too?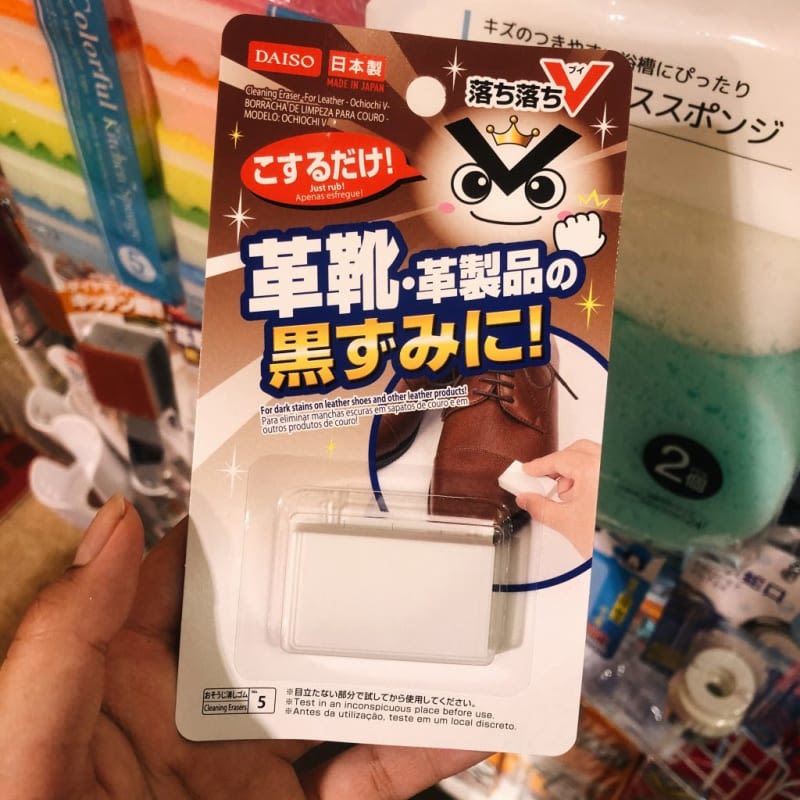 ---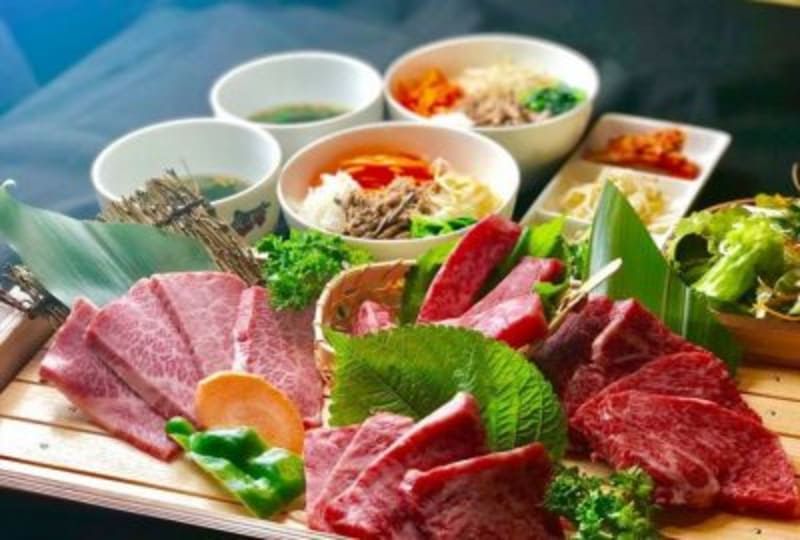 Make sure to head on over to our Halal Navi Deals to redeem coupons worth over RM300! It's on us.
Who knew that Daiso sells all these amazing cleaning supplies that we never knew we needed? What other products are your favourites from DAISO?