10 FACTS ABOUT YOUR ANIME THAT YOU MIGHT NOT KNOW
Is an anime a cartoon? Oh well, it is but just in a different word. Sometimes, Otaku (anime lovers) would not prefer to use the word 'cartoon' for Anime. Anime is, in fact, an abbreviated pronunciation of Animation in Japan. Japanese animated cartoons, or  anime, feature doe-eyed characters like those found in manga and themes that are close to Japanese. It began in 1917 by Japanese artists which are Shimokawa Oten, Jun'ichi Kouchi and Seitaro Kitayama.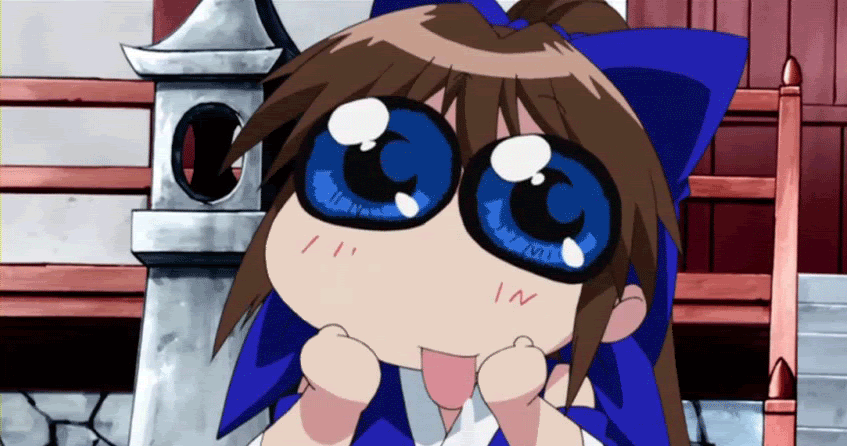 Source : images4
So, here are some facts about your anime!
Hunter X Hunter and Sailor Moon
Source : nerds4lifeblog
Source : kym-cdn
Why are these two animes related? Obviously, these two were different in their genre and storyline. Little did you know, Yoshihiro Togashi, the creator of Hunter X Hunter, is married to the creator of Sailor Moon, Naoko Takeuchi. Yes, they are husband and wife. What a great couple, aren't they? With both anime's popularity, they might produce many more 'hit' animes together!
Dragonball
Source : otakukart
Christopher Sabat, Vegeta's english voice actor, believes Vegeta is the best character on Dragon Ball Z. He said, "Vegeta is a much more rounded, better character than Goku ever could be." Do you agree? What about Majinbuu? Well, it is a subjective matter.
Bleach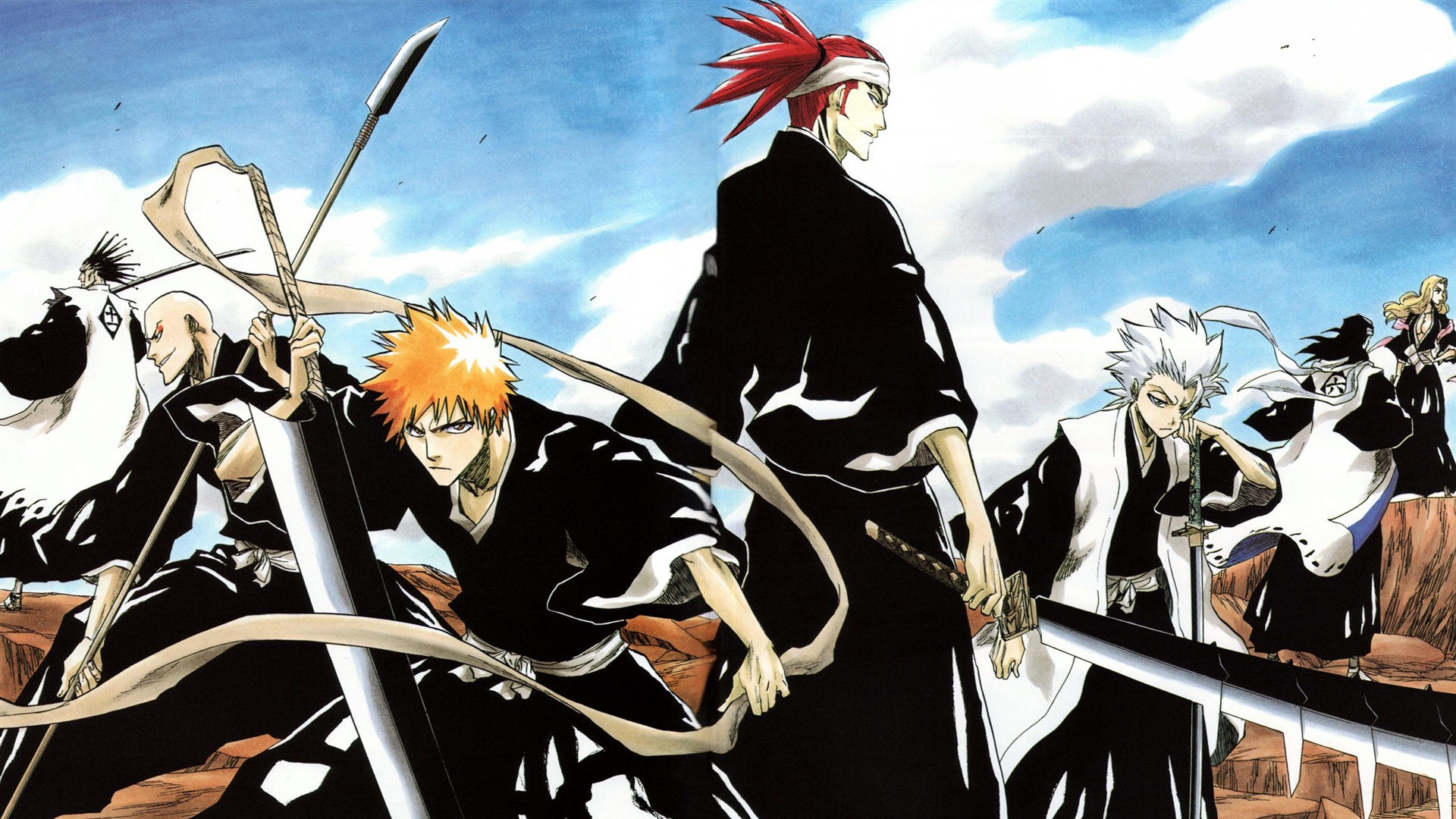 Source : v3wall
Don't you ever wonder why was this anime called 'Bleach'? Kubo, the creator of Bleach stated 2 reasons why he named this anime as Bleach.  First, because we bleach our clothes to remove stains and to whiten them, similarly to how soul reapers cleanse or bleach souls. Second, it was a Nirvana album's name which one of Kubo's favourite.
Attack on Titan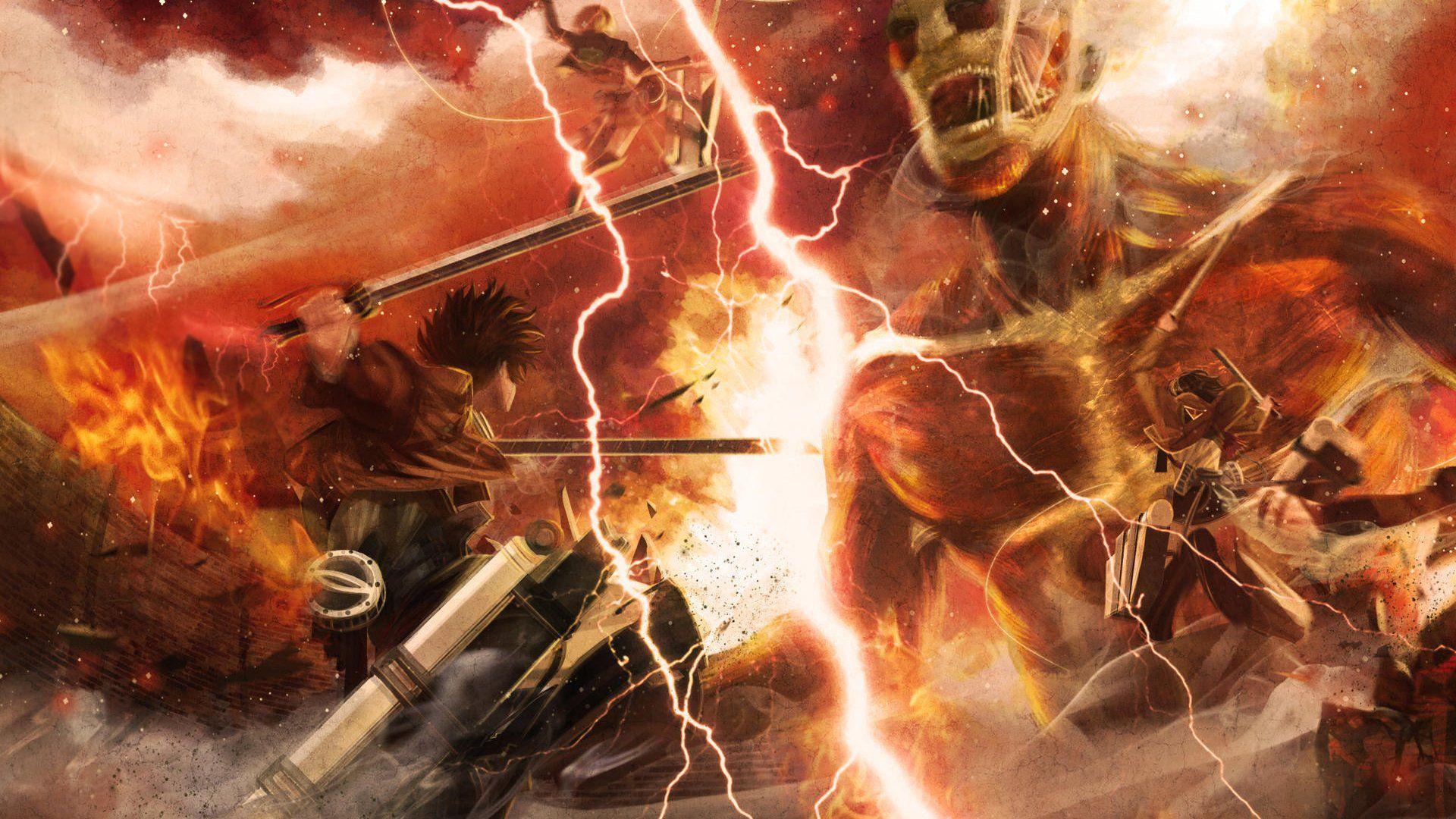 Source : wallpapercave
Believe it or not, Titan's towering giants in this anime are inspired by world-class fighters. Yes, it is! Eren Yeager's Titan, the main protagonist, was modeled after mixed martial artist Yushin Okami, who has competed in organizations such as UFC and Pride FC. Professional wrestler and mixed martial artist, Brock Lesnar, was also the inspiration when designing the Armored Titan.
Naruto
Source : pinimg
Who doesn't love Naruto? It is a must watch anime in every Otaku's anime list. Other than Naruto as the lead character, Sasuke was one of the outstanding character in this anime. Surprisingly, Kishimoto (Author of Naruto), when he was developing the original Naruto manga, had not intended to create Sasuke. After speaking with his editor about the future of the series, he was advised to create a rival for the main character of the series. Who was it? It's Sasuke! Can you imagine? The plot for Naruto would've been very different today, had Sasuke not been a part of it.
Death Note
Source : deviantart
It is quite scary if there is a book of death. You only have to write a name and that person will instantly die. Well, because of that, the anime Death Note was banned in China as it became so popular that kids used to buy Death Note Notebooks and write the names of all people they hated and wished them to die.
Sword Art Online
Source : stmed
Everyone wants to be their own created hero character in the game. Reni Kahawara has the same thought! The author of Sword Art Online, Reki Kawahara, is also the author of a popular light novel, Accel World. He created the first book from the wish to become one of the top players he cannot be, when playing the MMO games.
Tokyo Ghoul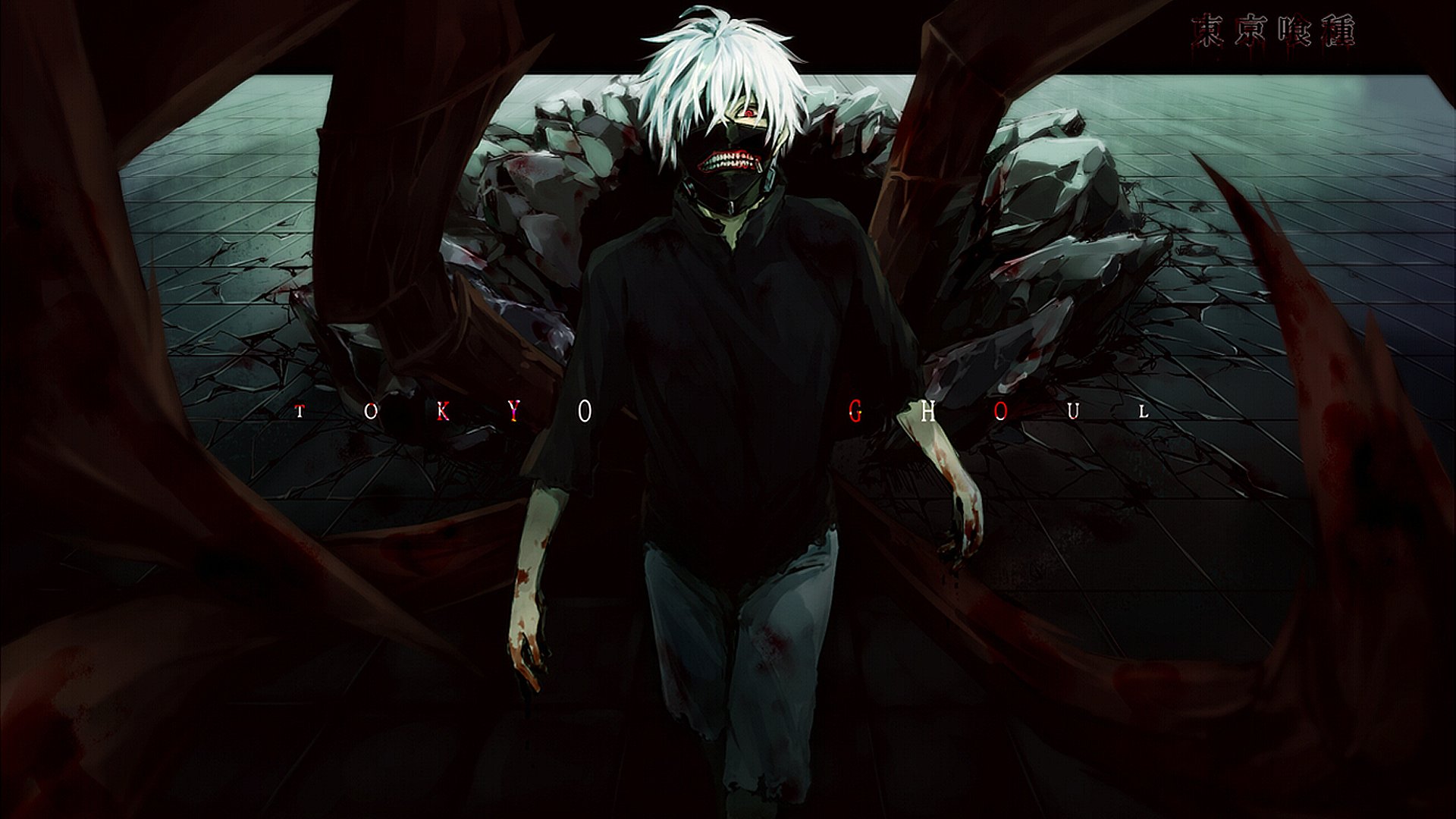 Source : alphacoders
Tokyo Ghoul is one of the popular anime in Horror genre. A fact about the creator of Tokyo Ghoul, Ishida Sui, has no resources of pictures in any social media. Ishida likes to keep it a secret. Fans also questioned Ishida's gender. Unfortunately, it was leaked that Ishida was a male due to a post he sent to one of his workers.
Fullmetal Alchemist
Source : imgbase
Notable entry, best voice actor and best screenplay at the 2004 Tokyo Anime Awards were the achievements for this amazing anime. It did a pretty good job. To include realism aspect,  Hiromu Arakawa, the author of Fullmetal Alchemist, even interviewed real victims of war, racial inequality and disability to portray those themes better. Obviously, this anime became so popular and known due to these themes.
Kimi no Na Wa (Your Name)
Source : wallpapermaiden
A unique and fictional storyline really makes this anime movie stand out from the others. Amazingly, most of the places shown in this anime are real! Here is one of them!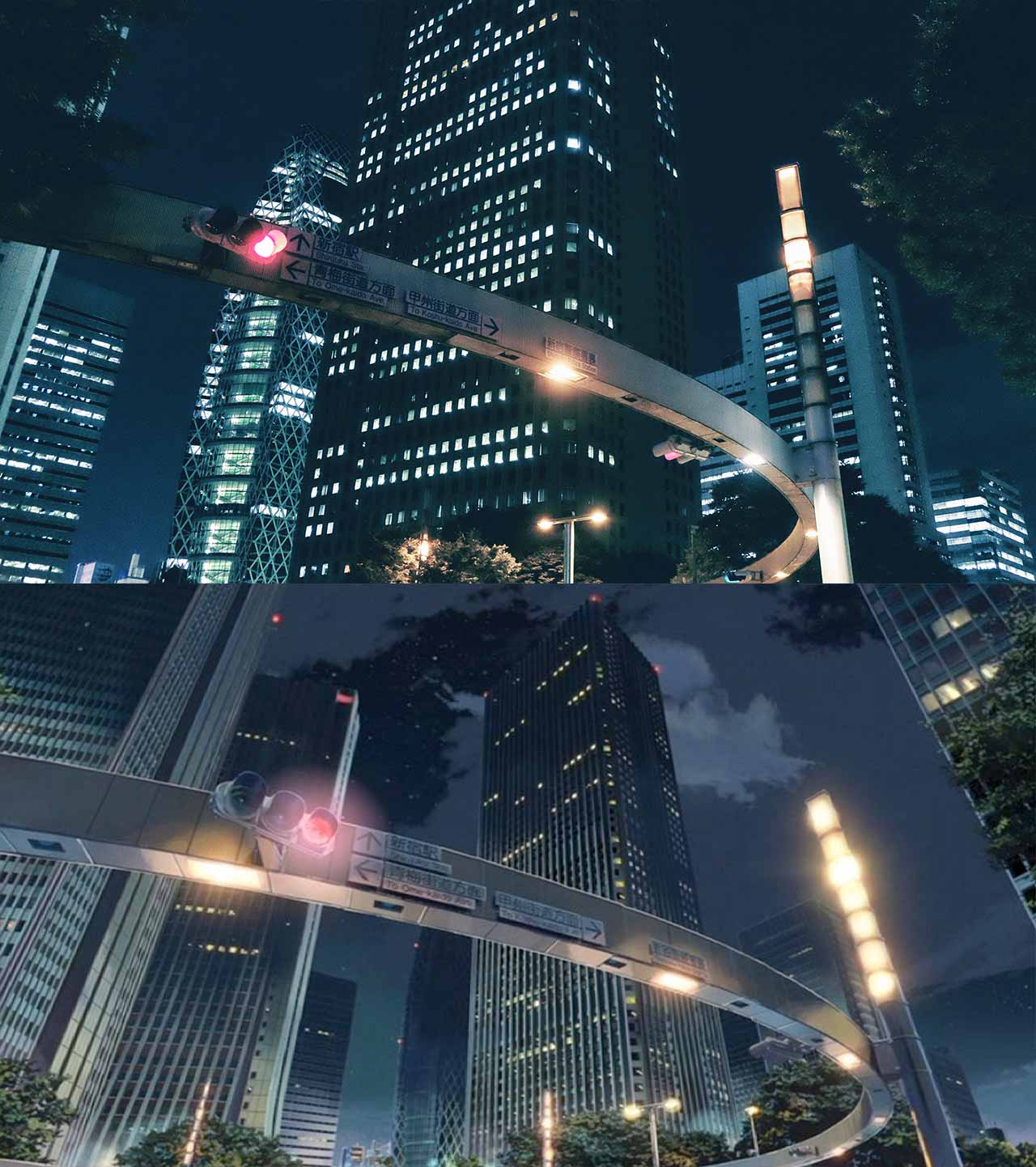 Intersection behind Shinjuku Police Station
Source : fastjapan
Nearby Halal restaurant :
| | |
| --- | --- |
| Address | 2F Sanraku Building, 3-35-7 Shinjuku Shinjuku, 160-0022, Tokyo |
| Opening Hours | 11:30〜15:00 & 15:30~23:30 |
| Telephone | +813-3356-5658 |
| Homepage | Kaijin Ramen |
*** Download Halal Navi to get more Halal info in Japan!