10 THINGS YOU SHOULD DO IN OSAKA&KYOTO
Although most famous city in Japan is Tokyo which is the capital of Japan, Osaka and Kyoto are also one of the very popular cities where many tourists want to visit. An amusement park, old temples, and many other attractive sightseeing points fascinate people who visit there. Let's take a look what you should do in Osaka&Kyoto!
1. Enjoy Universal Studio Japan
One of the most popular amusement parks, Universal Studio Japan, is here in Osaka! There are eight sections in the park; Hollywood, New York, San Francisco, Jurassic Park, Water World, Amity Village, Universal Wonderland and The Wizarding World of Harry Potter. When you ride on the attractions based on the films, you will feel like you are in the world of the movie!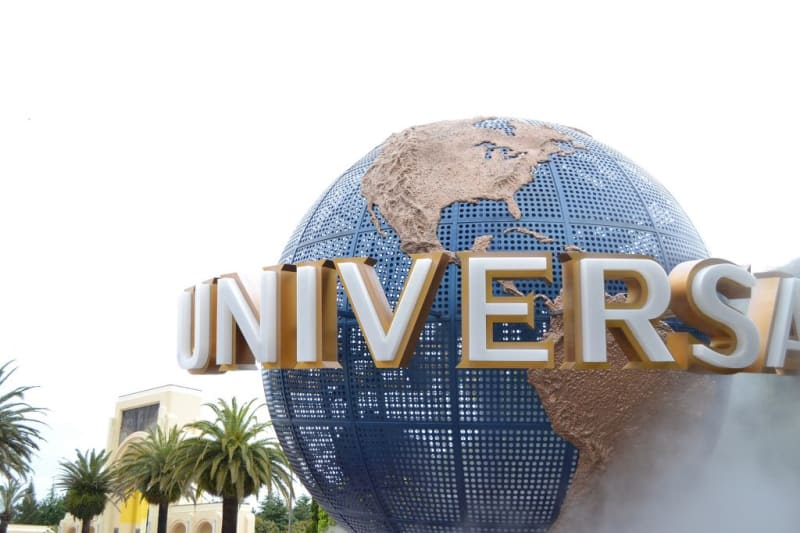 Among these fantastic eight sections, the Wizarding World of Harry Potter is the most popular area for visitors."Harry Potter and the forbidden Journey" is an amazing ride as you can experience the reality and the thrill that is occurred in the movie riding on the attraction. There are some souvenirs shops that sell goods of Harry Potter(includingmagic wand!), so don't forget to get it if you are a big fan of the story!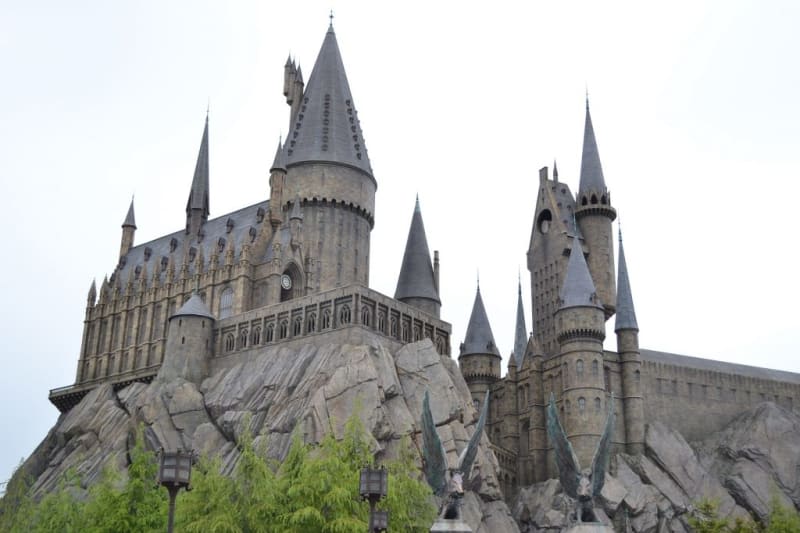 Information
2.Go to Dotonbori & Take a Picture with Glico Man!
You must go to Dotonbori if you are in Osaka. The significant symbol is this "glico man" shown in the picture. Many tourist take pictures in front of the man in the same pose as him. (Be sure to rise your left leg, not right!) This area is  always busy with many shops such as restaurants, souvenir shops, and cafes. Going there in the daytime is good, but in the night is much better as the glico man glows in the dark.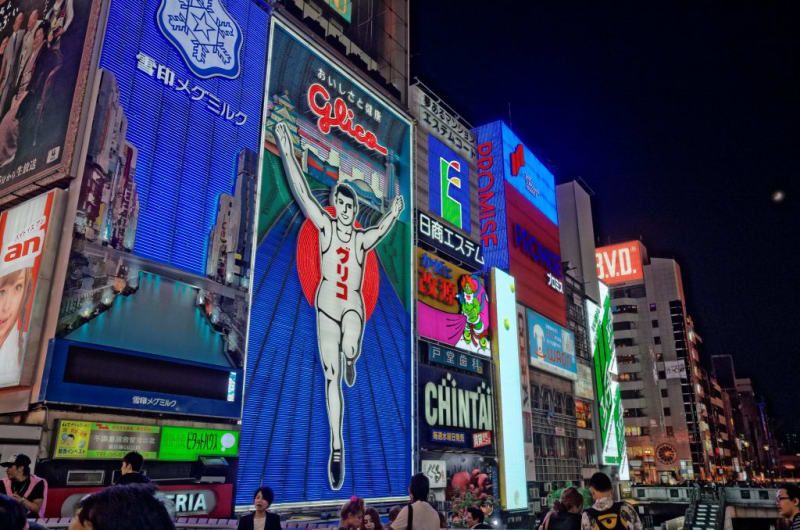 Information
3.Experience Japanese Cooking
Do you like eating Japanese food? For those who want to learn how to cook Japanese food, we have some Japanese cooking experience plans for you! Each plan offers a special discount through the booking with us. Choose your favorite Japanese food, and enjoy learning how to cook! Most of you love eating ramen don't you?  It is amazing that you can learn how to cook ramen & gyoza by yourself! By taking part in this plan, you can make ramen & gyoza whenever you want.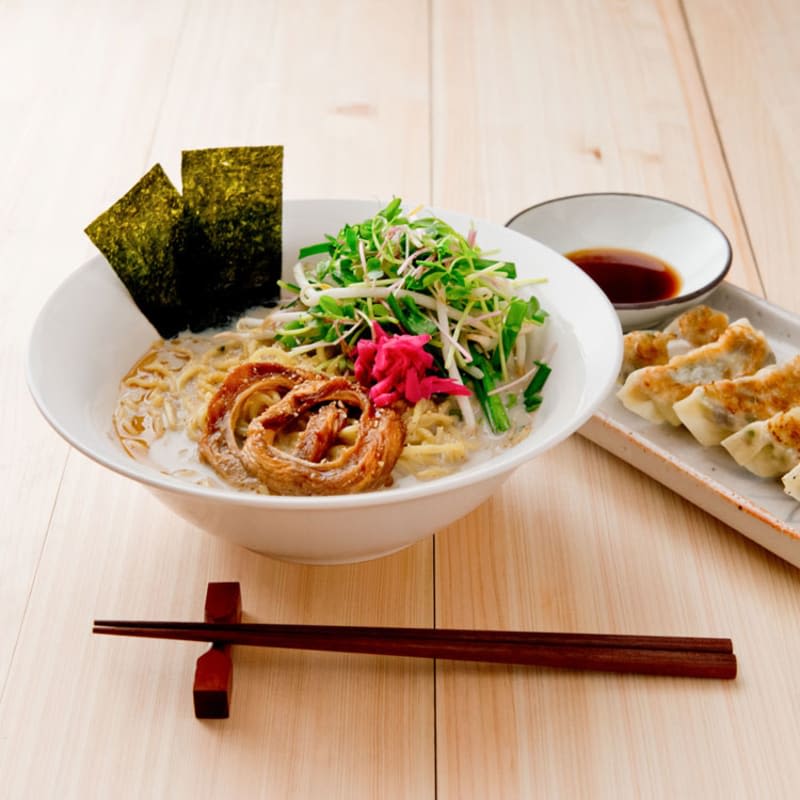 Ichi ju san sai means an everyday Japanese dishes with a bowl of rice, 1 soup and 3 dishes.  We have basic class & vegetarian and halal class for Ichi ju san sai plan, so choose what you want to learn.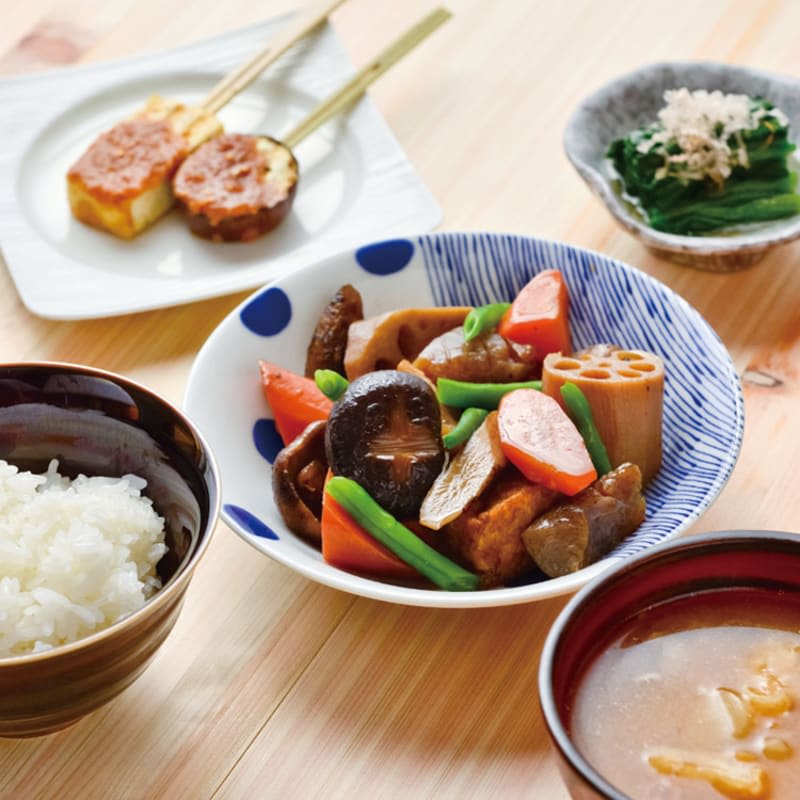 Temaki Sushi Home Party Class
Did you know that YOU can make Sushi? Learn how to make it, and try making it at home after the trip! Sushi is available at your home!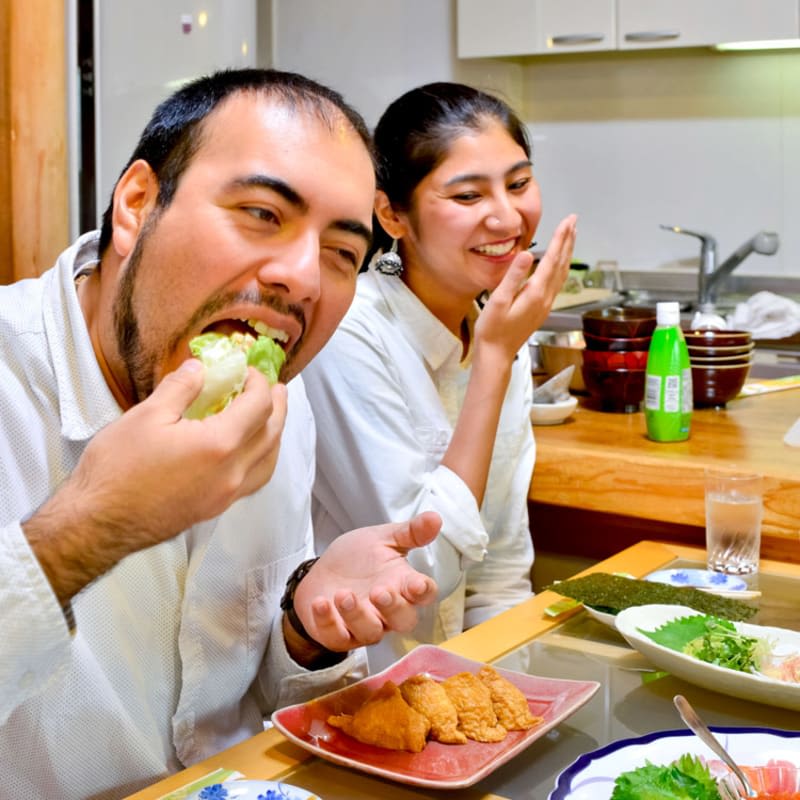 4.Visit Osaka Castle
Osaka castle is one of the oldest castle in Japan constructed in 1583. The current tower is a reconstruction version as the original one was damaged by a typhoon in 1950. There is a viewing spot located at the top of the castle, where you can see panoramic views of whole Osaka city. Its park is so popular for Ohanami (Sakura Viewing) that many people enjoy Ohanami in spring. Feel the old atmosphere that still remains there!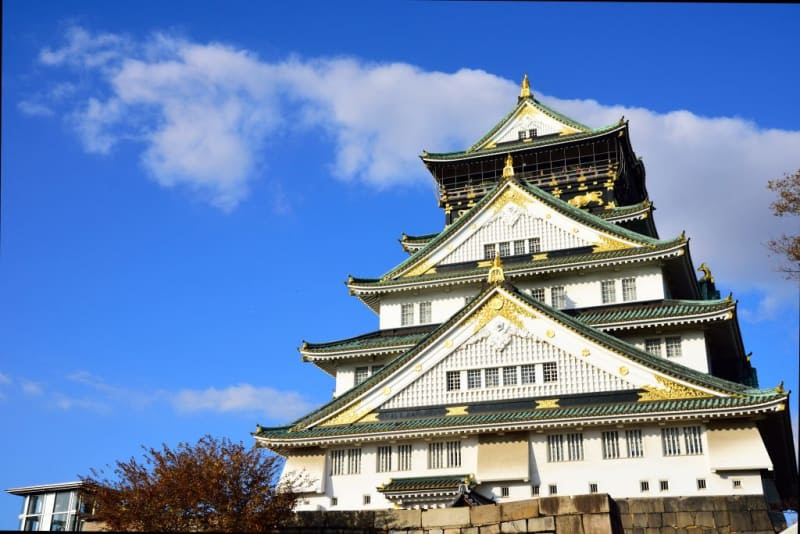 Information
5.Eat Halal Ramen "Halal Ramen Honolu"
We are sure that walking around the city when travelling will makes you hungry, and furthermore, finding halal restaurants is really stressful. This is the very perfect choice for Muslims to eat ramen, Japanese popular food. The ramen served by Ramen Honolu is made by halal ingredient, and their famous menu beside ramen is halal gyoza from Nikkoken and roasted chicken. When you are hungry in Osaka, try this halal ramen!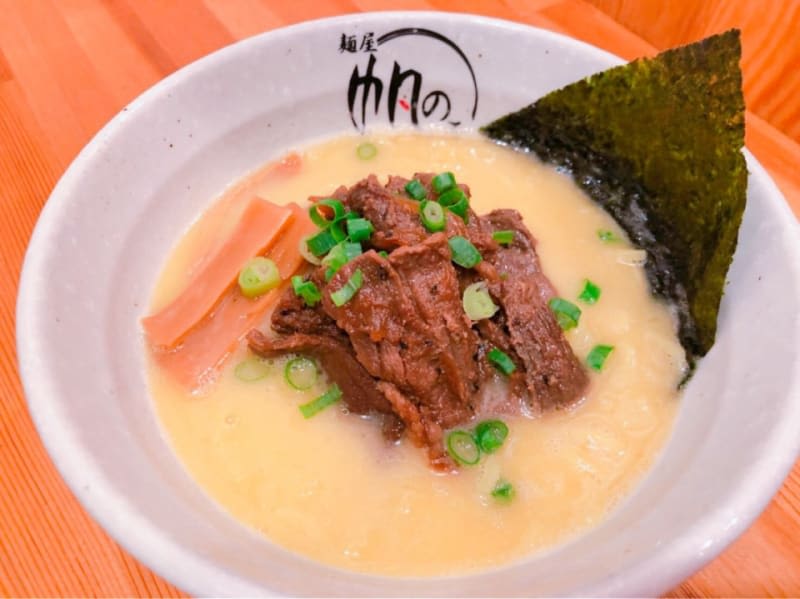 Want to try halal ramen? Make a reservation here to save your time during the trip!
Information
6.See Kinkakuji
Have you ever seen such a gorgeous gold-colored temple? There are number of temples in the old city, Kyoto, but this is the most beautiful one in Japan. The surface of its temple is covered by gold, and it looks amazing. If you visit here in winter, you will see the the roof covered with snow. Do not missThe impressive view of Kinkakuji Temple.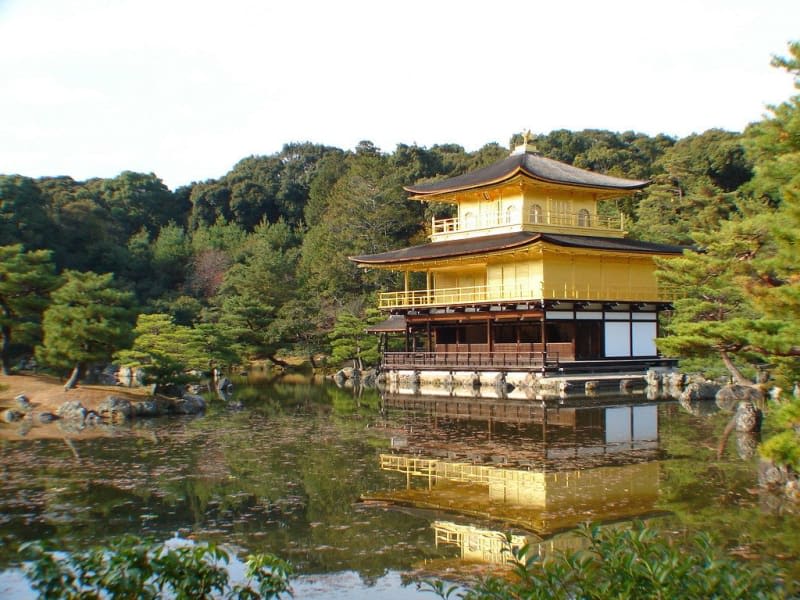 Information
| | |
| --- | --- |
| | |
| | |
| | 9:00〜17:00 *No closing days |
| | +81-75-461-0013 |
| | https://www.shokoku-ji.jp/en/kinkakuji/ |
7.Wear a beautiful Kimono
Are you interested in a beautiful Japanese traditional clothes? It is called"Kimono" in Japanese, and you can enjoy wearing a Kimono in Kyoto! Isn't it amazing? Just bring yourself, professional Kimono advisors at Kyoto Kimono Rental Yumeyakata will dress you up.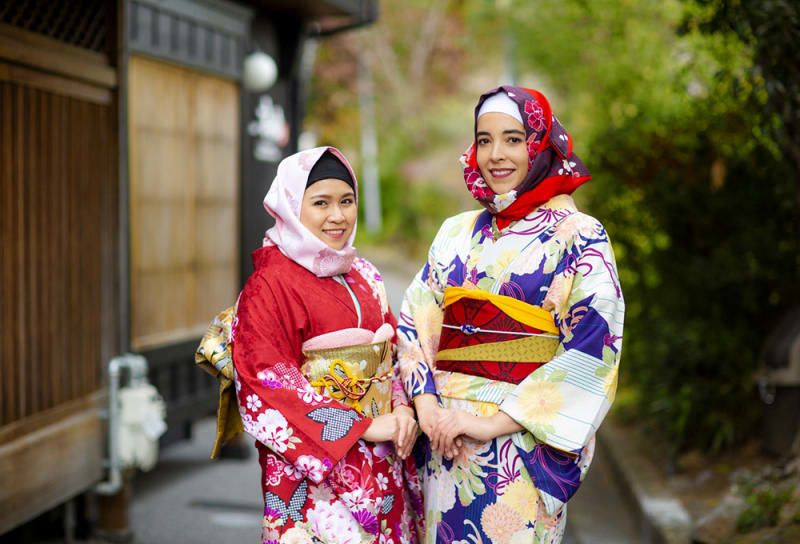 You must be excited for the variety colors of Kimono. Choose your own coordination of a beautiful kimono, obi small bags, and so on. Taking pictures wearing kimono will be nice Japanese memories.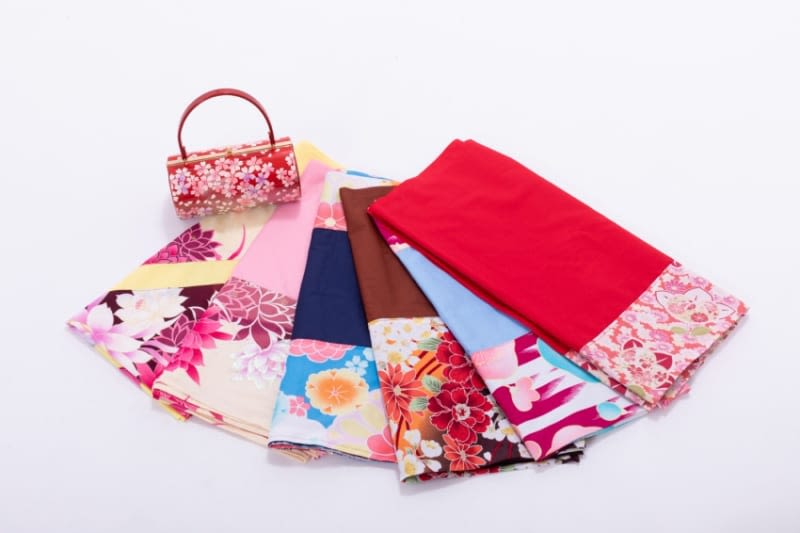 Information
8.See the Nice View from Kiyomizu Temple
This most popular temple in Japan is a must visit for visitors to Kyoto. It is a UNESCO World Heritage site, so not only foreign people but also many Japanese visit there. Its observation deck supported by wooden stilts, is very popular for cherry blossom and autumn leaf viewing.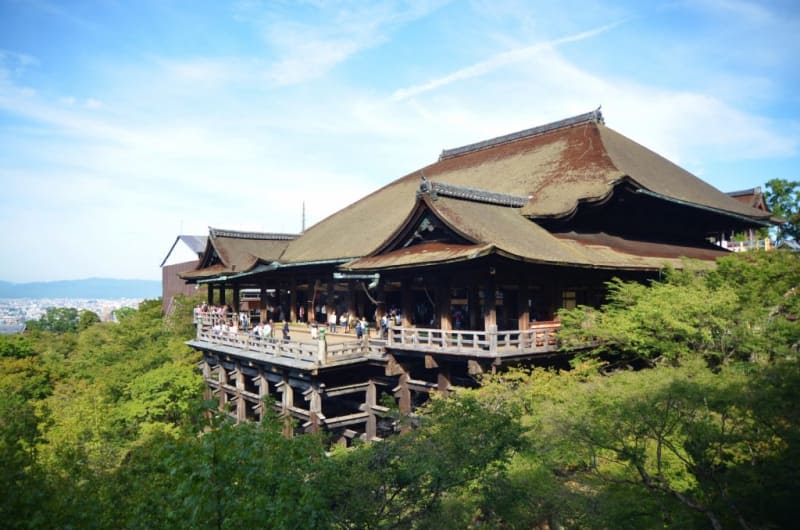 Information
9. Visit Fushimi Inari Taisya Shrine
One of the shrines that you should visit in Kyoto is here, Fushimi Inari Shrine. This shrine is the central one for over 40,000 Inari shrines throughout the entirety of Japan.
Fushimi Inari Shrine is famous for its thousands of red tori gates called as"Senbon Torii" shown in the picture below. The torii are built by the donations of individuals or companies, and the donators' name are written on each torii. You can walk the path that leads through a tunnel of thousands of toriis. Let's take a picture with this beautiful sights as the picture with this tunnel will be insta worthy!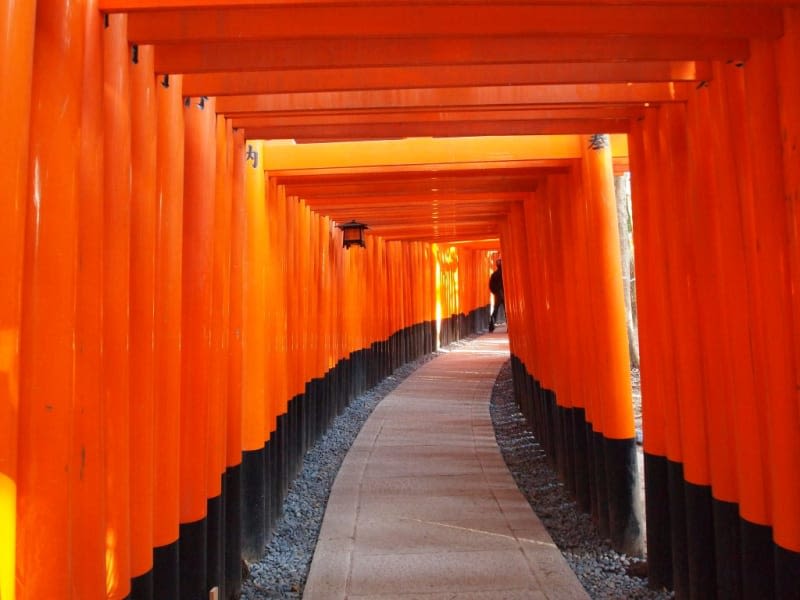 Information
10. Be Showered with Negative Ion in Arashiyama Bamboo Grove
Look at these beautiful Bomboos! Some of you may probably have seen this picture. This is one of the popular sightseeing points in Kyoto, as this is the very good photographed shooting site. Some people visit here only to take pictures early in the morning. Standing in these bamboo grove will be like being in another world. If you are wearing a kimono, it will be nice walking in this bamboo groove. Feel the fresh air and be refreshed!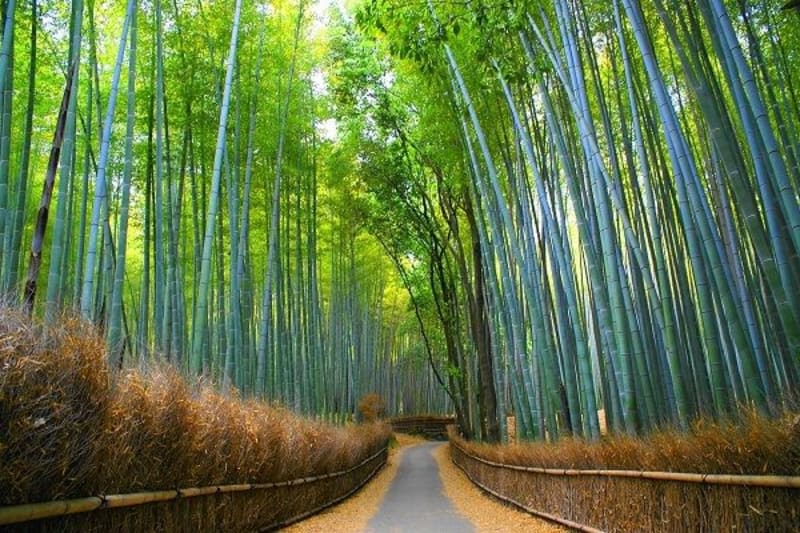 Information