Top 7 Must Visit Halal Restaurants By Our Top Local Foodie; Audi Diana -Updated in 2019!-
Did you know that there are more than 800 Halal and Muslim-Friendly restaurants listed inside Halal Navi? But out of the 800, which is truly the best in terms of the deliciousness of their Halal food, service, variety and many more? Do you have this problem deciding a place to eat in Japan?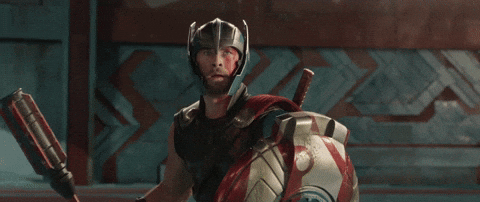 Alhamdulillah, Halal Navi is blessed with Muslim foodies that eat AND share about their experience to help out other Muslim communities. We feel like it is such a waste to just let their mouth-watering reviews go to waste. So we will occasionally pick a few foodies and introduce it to you guys! Don't forget to thank them after reading this article by following them on Halal Navi kay, guys? *wink*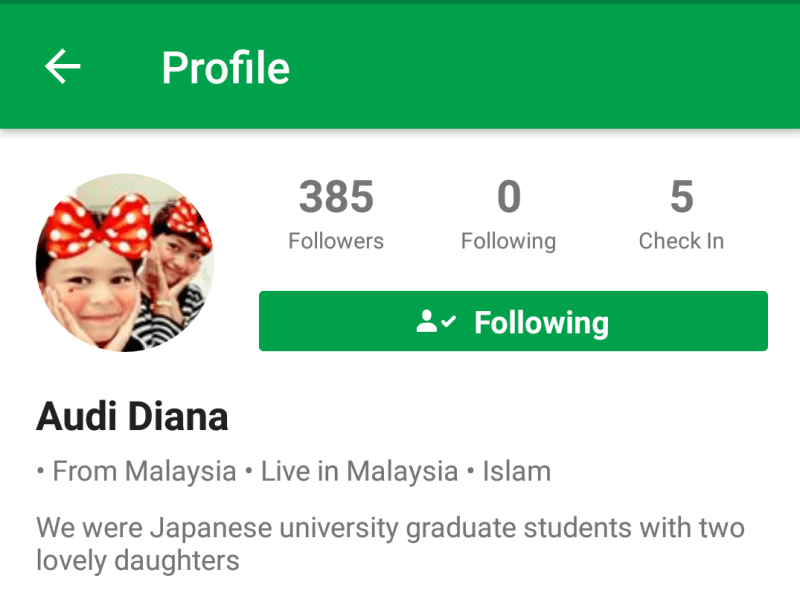 "You can look up for Audi Diana in Halal Navi!"
Our first foodies are Audi & Diana, a Malaysian couple with two kids that had lived in Japan for several years. Living in Japan for such a long time, they have tried a whole lot of restaurants (they wrote more than 40 reviews in Halal Navi !), they definitely know which is the best in town. So here are 7 Halal friendly restaurants in Japan that they suggest you put in your itinerary for your next trip to Japan!
1. Tentei, Narita International Airport
Tentei could be the first stop after landing that long flight from your home country. It is probably the best choice to enjoy the flavour of traditional Japanese dish in Narita Airport.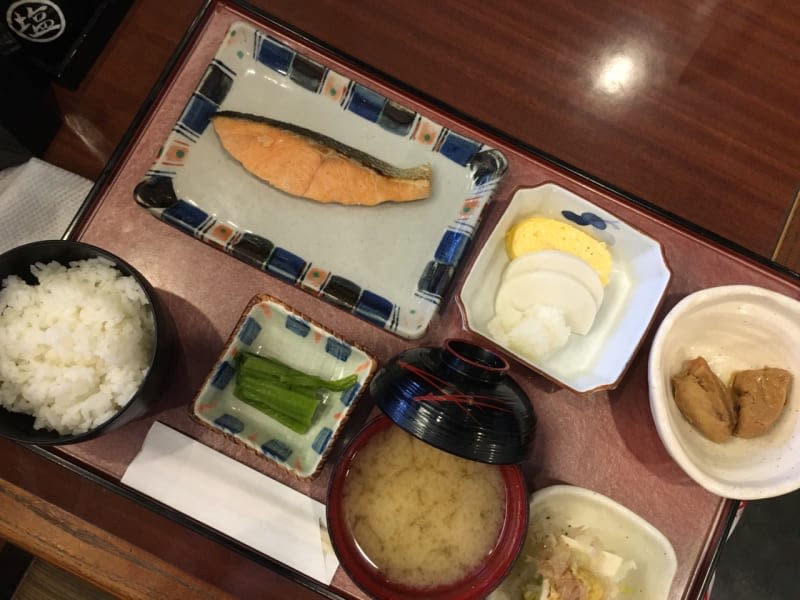 Credit to Halal Navi User アティラ
Audi Diana's experience in Tentei :
We were dangerously close to miss the flight that I didn't managed to take a picture of the restaurant. This tempura restaurant is MHC-certified so no worries about halal status whatsoever. The seafood tendon Ajisai set that I've savored is quite delicious with a generous add-on of steamed egg. We came with empty stomach anyway so there might be a little bias :). Kid's menu and English version menu provided. Nonetheless, a way better option than La Toque in my opinion. Recommended.
Information Genre : JapanesePhone : 0476-34-6133Address : Narita International Airport, Terminal 2, 4F, Narita, ChibaHalaltips: Halal certificate is visible, alcohol is servedMore info onTentei
2. The U-don, Kansai International Airport
You'd better stop by at this Udon restaurant before starting your exploration in Kansai. Their udon is quite famous among travellers and you can add on tempura, karaage, and other toppings. If you are not a fan of noodles, you can order their gyudon instead, a rice bowl topped with beef.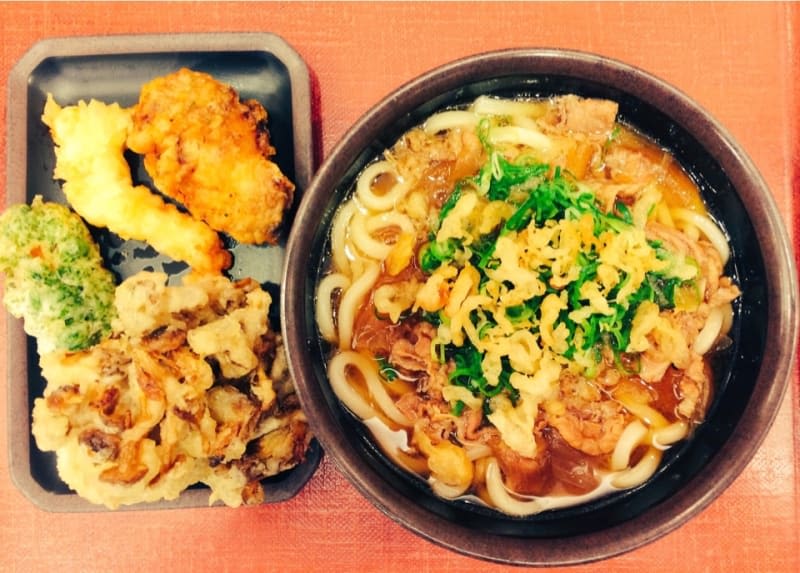 Credit to Halal Navi User Sarah Kamaruddin
Audi Diana's review on The U-don :
Perfect for any Muslim who has just arrived at the KIX airport. As it's halal certified by Malaysian Halal authority, this restaurant is a safe bet for halal udon with karaage, beef's tripe and all the usual add-ons. Tasty food at a fair price. Conveniently located with plenty of space.
Information Genre : JapanesePhone : 07-2456-6515Address : 2F, Terminal 1, Kansai International Airport, Izumisano, OsakaHalaltips: Halal certificate is visible, alcohol is servedMore info on The U-don
3. Sitara Halal Restaurants, Osaka
Conveniently located just in front of Osaka mosque, this Pakistani restaurant is a perfect spot after having a Jamaah prayer at the mosque.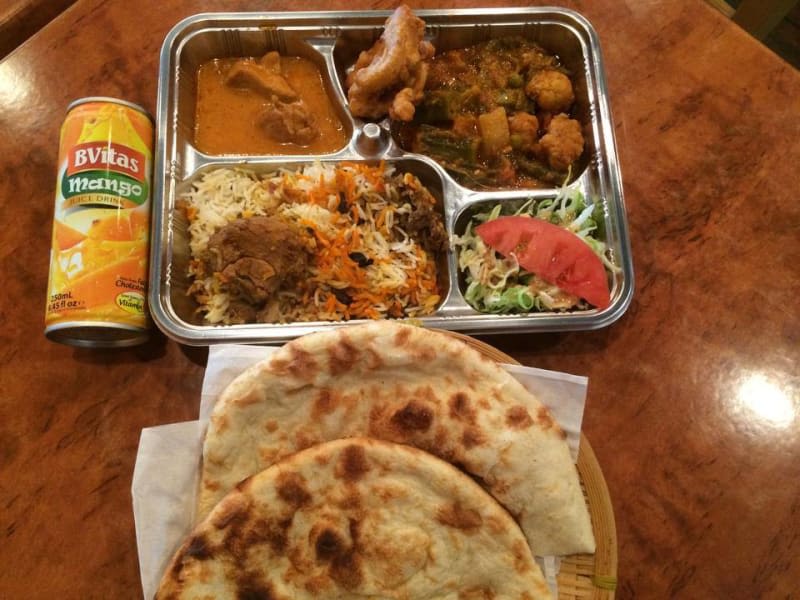 Credit to Sitara Halal Restaurant on Facebook
Audi Diana's impression on Sitara Halal Restaurant:
The best news this one situated within walking distance from the Osaka mosque. I don't have the chance to dine in as I'm in a hurry to get on the Shinkansen. Nonetheless, we've got ourselves takeaway briyani and it's quite good. Fair price and ample space for dining. And friendly waiter ready to serve you. As an extra plus, they also sell halal items within the restaurant, dry and frozen ones.
Information Genre: PakistaniPhone : 06-6471-3888Address : Nishiyodogawa Owada 4-12-31, OsakaHalaltips: Halal certificate is visible, alcohol is servedMore info on Sitara Halal Restaurant
4. Hafez, Osaka
This restaurant has a wide selection of Iranian dish on their menu. You will be satisfied not only with the delicious and Halal foods but also with the hospitality from the staff and owner.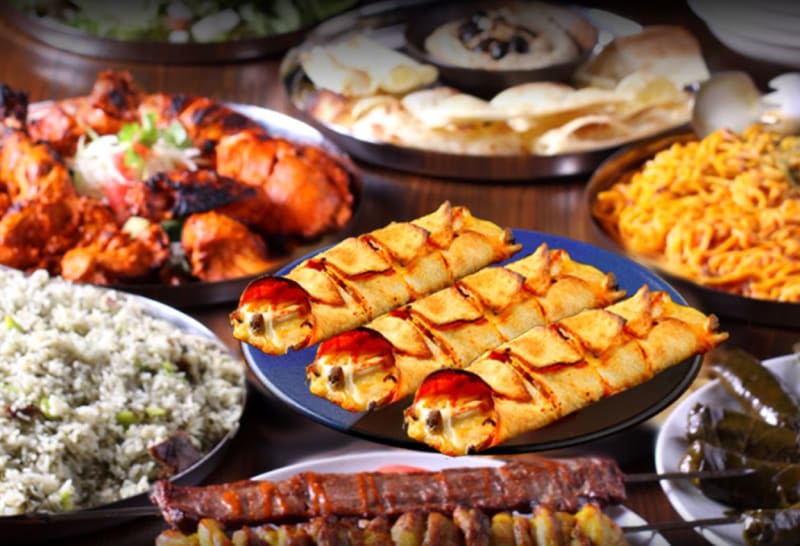 Credit to Hafez Restaurant owner
Audi Diana's Review on Hafez :
Located at the city center and within walking distance of the nearest station. Serves Iranian dishes. Restaurant is at the second floor with panoramic view of the surrounding city which is quite nice. Delicious food and we spent quite a huge amount of time and..yen as well, you get the drift. Ample space and nice decor but they serve alcohol.
Information Genre : IranianPhone : 06-6538-8830Address : 1-2-14-2F Kitahorie, Nishi-ku, OsakaMore info onHafez Osaka
5. Yusha Restaurant & Halal Food Shop, Oita
Yusha is a fully Halal restaurant owned by a Bangladeshi Muslim. It only serves Halal foods and does not provide alcohol. So you can put your mind at ease while eating at this restaurant as everything is Halal here.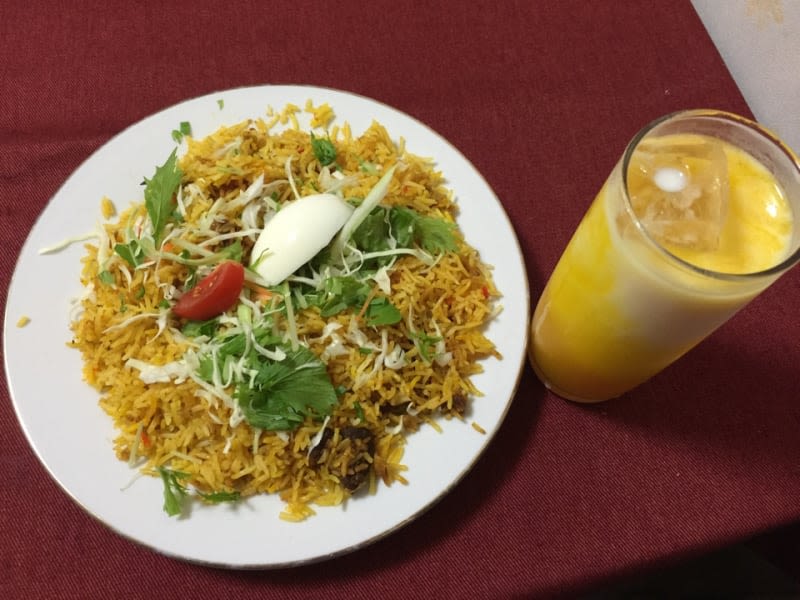 Picture by Audi Diana
Audi Diana's Say on Yusha Restaurant :
To be honest, average taste at best but one of VERY few restaurants to fully offer halal food Without alcohol. And for that alone I really appreciated the owner for his effort. Dining space is limited but there are three private parking spots in front of the outlet. Superbly friendly owner, lasting impression. Recommended.
Information Genre : IndianPhone : 09-7723-5532Address : Wakakusacho 9-26 (Next to Nissan Motor Beppu grass shop), Beppu, OitaMore info onYusha Restaurant & Halal Food Shop
6. Warung Matahari, Hiroshima
Warung Matahari serves all kind of Indonesian delicacy that is cooked by its Balinese chef. With the Balinese ornament and block prints that they hang on their wall, you will instantly feel like having a holiday in Bali while eating here.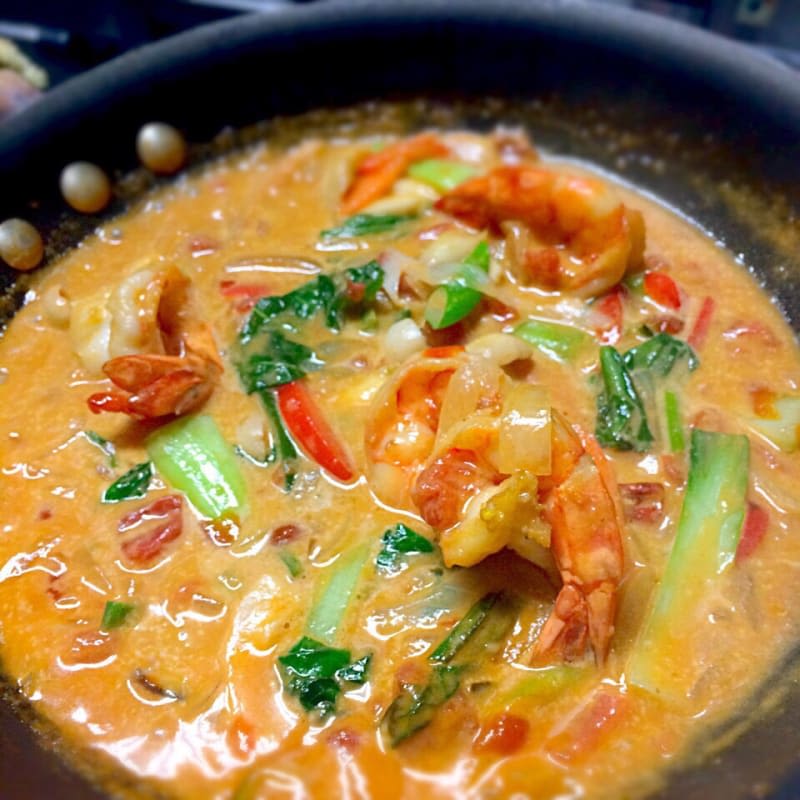 Credit to Halal Navi User Iwayan Surasna
Audi Diana's review on Warung Matahari :
Owned by a Balinese with authentic dishes. Probably a chef based on the serving's presentation. Sumptuously delicious with huge Balinese varieties. Definitely not a let down. Open @17.30, limited seats available. Since the unique taste draws the patrons, prior reservation recommended. Serves alcohol and quite expensive. Parking is nearby.
Information Genre : IndonesianPhone : 08-2240-2082Address : Naka-ku, Otemachi 5-8-13, HiroshimaMore info onWarung Matahari
7. Maguroya, Fukuoka
For those who are a fan of sashimi, Maguroya in Fukuoka is a definite choice for you. Let your taste bud be pampered with its fresh and raw cut of fish.
What Audi Diana says about Maguroya :
Offers sashimi, kaisendon and teishoku all of fish-based, hence insyaAllah halal. Convenient for travelers at the hakata station. Try their teishoku, fairly priced yet full of satisfaction. Finding it in the vast Hakata station is quite challenging though. Look for B-1 of the AMU Plaza.Information Genre : Japanese Phone : 092-413-2540 Address : 1-1 Hakataekichuogai, Hakata-ku, Fukuona More info on Maguroya
If these restaurants do not make you drool, we don't know what will😂. And guess what? There are more restaurant reviews by Audi & Diana that you need to check out before your food hunt in Japan! Do give them a follow in Halal Navi and thanks them on their reviews comment section! Don't forget to write your own food reviews too as who knows, we might select you next 😉