TASTE AUTHENTIC MUSLIM-FRIENDLY PASTA IN RESTAURANT LA FUGA, AKITA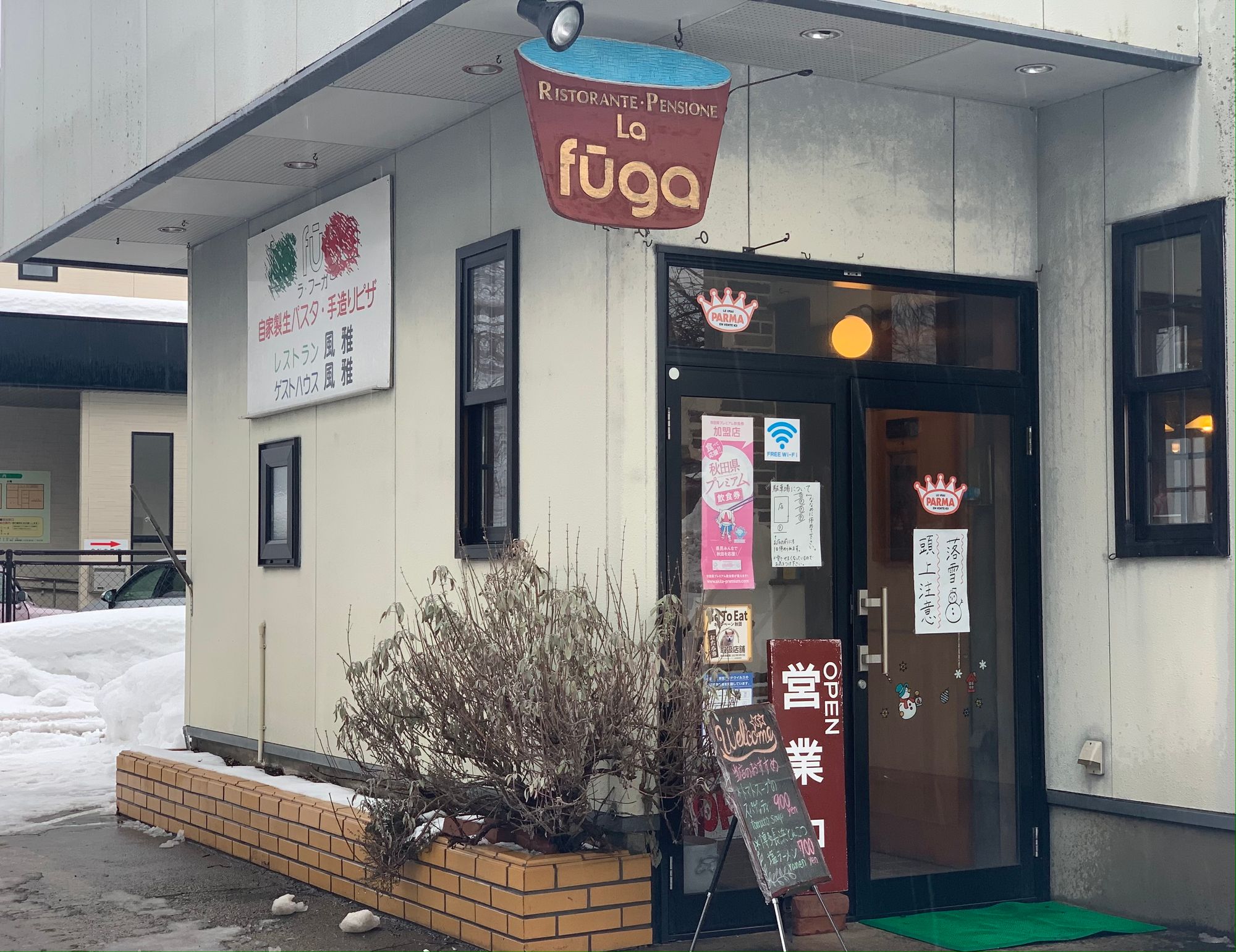 One of the most famous tourist spot in Akita is the Bukeyashiki-dori, the main street of Samurai houses and within ashort of walk from the Edo-world you'll never guess you'll be able to find an authentic Italian restaurant, serving handmade pasta and pizza and they even provide Muslim-Friendly menus for us to enjoy! The restaurant is called La Fuga and here's why you should give a try on your next trip to Semboku, Akita!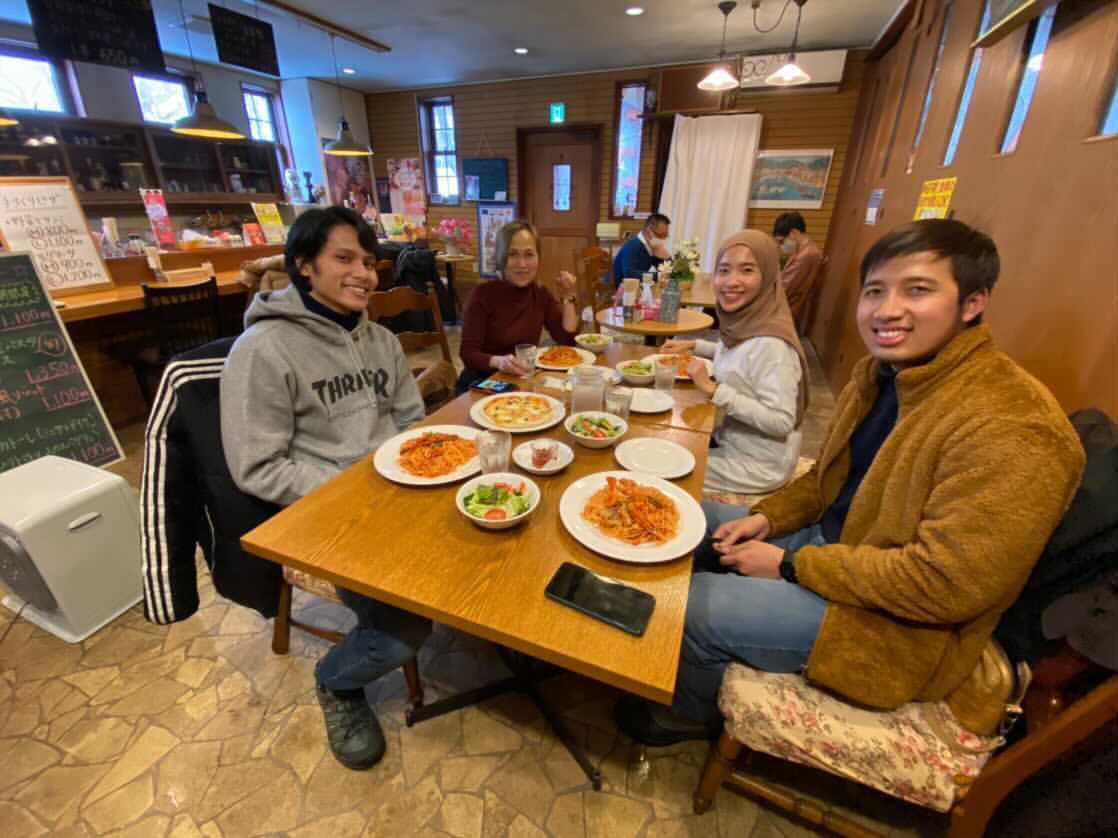 1. Their pasta, pizza and sauces are made from scratch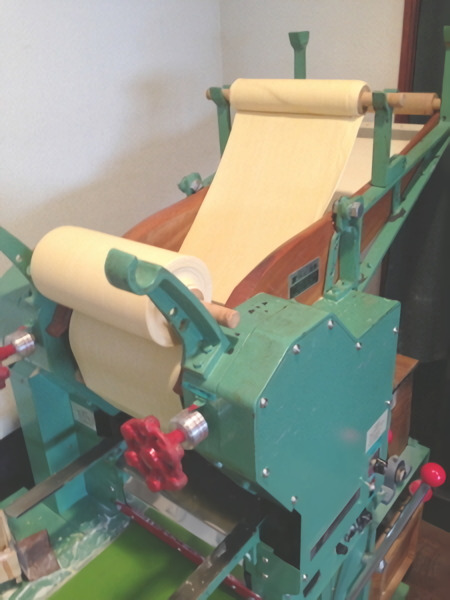 La Fuga is established in 1986, making it one of the popular place in town known for their fresh pasta because they make their own pasta from scratch . What makes it special is the chef made his own recipe after his training in Italy and after a few trial and error, he managed to find the perfect recipe to make it taste the same as the one he tasted in Italy!
2. A delicious Muslim-friendly menu available upon request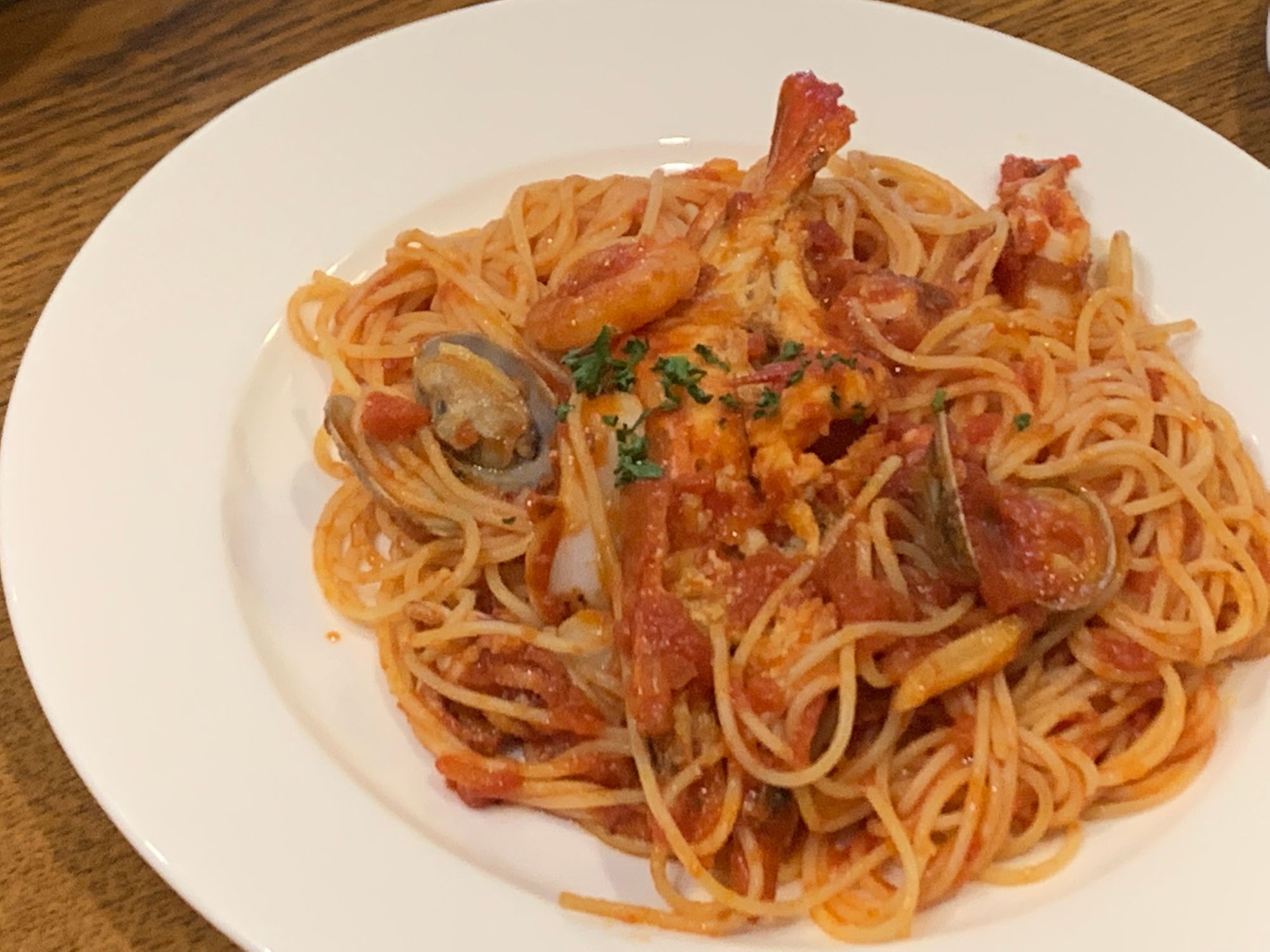 One of the Muslim-friendly menu is Spaghetti Pescatore, a tomato-based spaghetti cooked with seafood. It's highly recommended by their Muslim customers as the seafood is fresh and taste great with the pasta that you'll probably end up eating the prawn shell! Not only that, if you want something spicy, they also provide sauce with chili and you can use it as much as you want.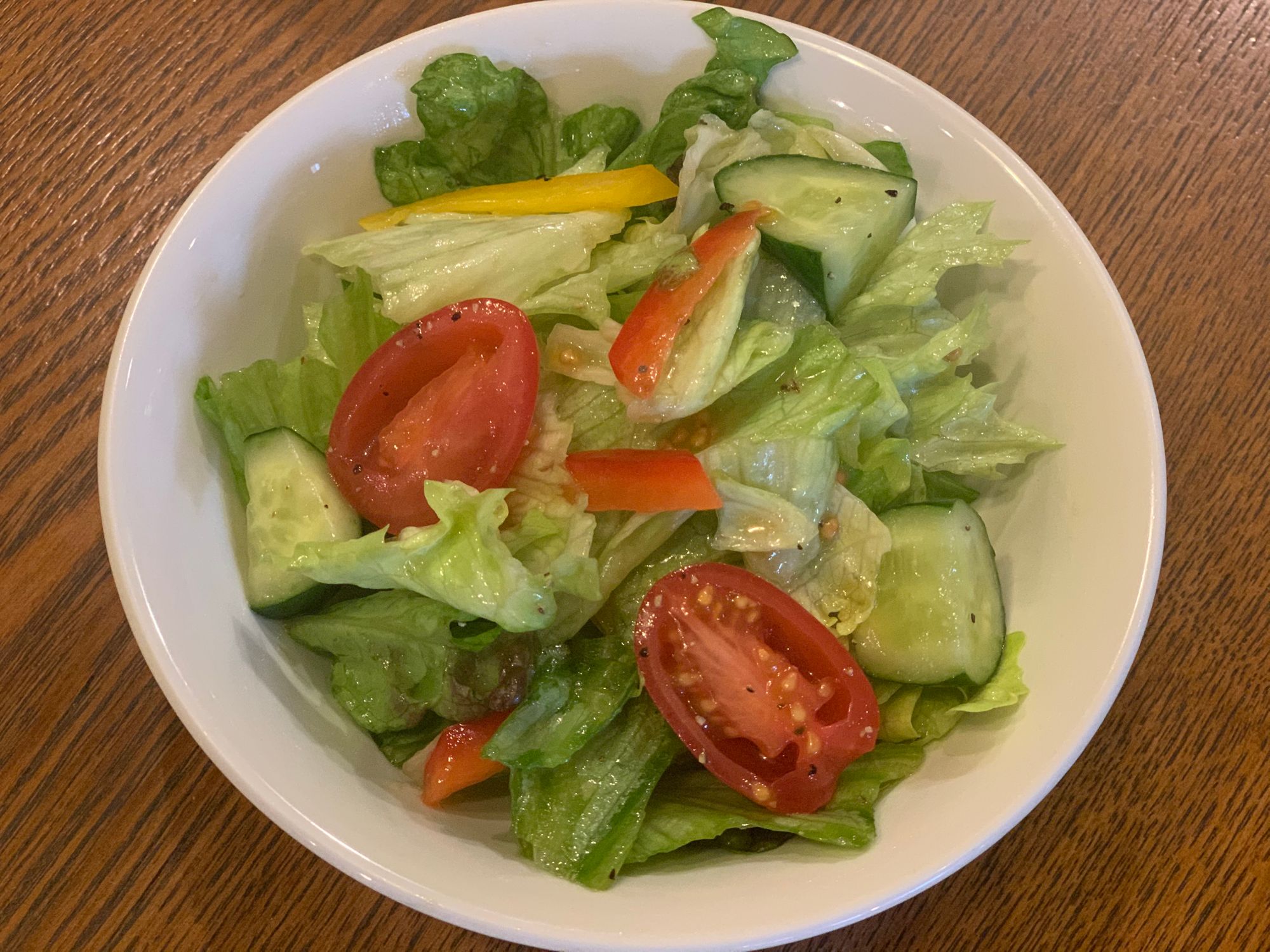 During lunch, they will also serves you a mini salad, with lemon, olive oil and salt pepper dressing, which goes well with the main dish pasta. This set will only cost you 1,100yen which is very affordable price for a good pasta in Japan!
3. Customers can communicate about menu in English with the Owner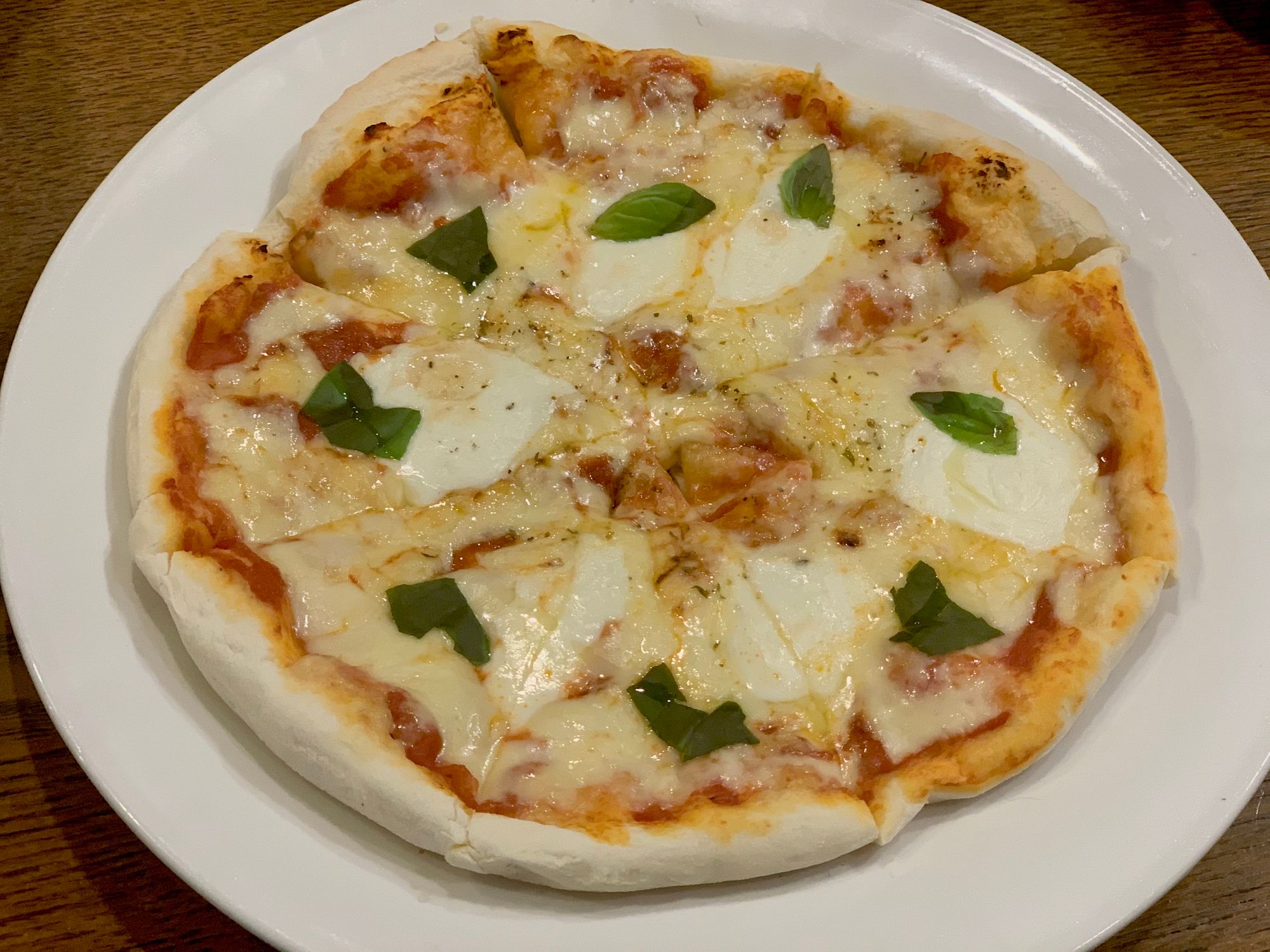 Other than Spaghetti Pescatore with Seafood, they also have other spaghetti and pizza menu that uses vegetable and cheese and does not uses meat. Since the owner Miura-san speaks good English, you can ask for recommendations and check the ingredients with the owner before ordering.
4. Prayer spaces are provided upon request
If you're looking for a place to take a break during your trip and to pray, La Fuga is the best option you have at Kakunodate. They provide a prayer space to their Muslim Dine-in customers and all you have to do to use it is just ask the owner!
5. It's near Bukeyashiki-dori Street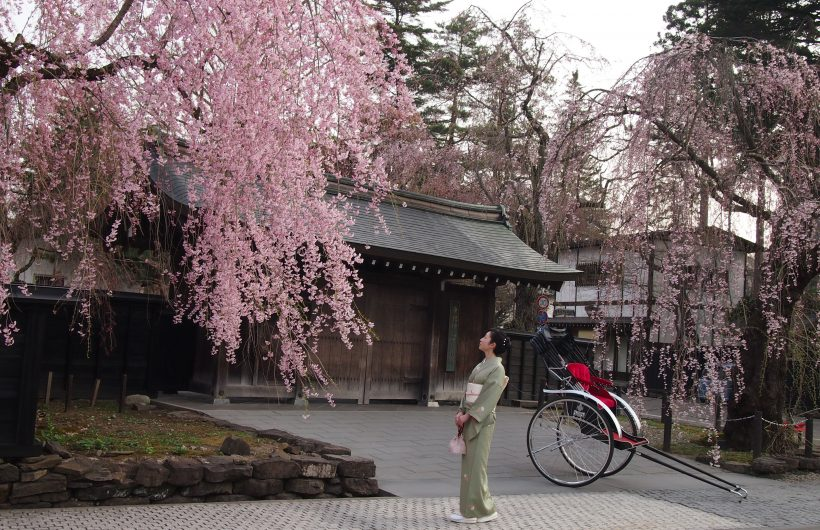 La Fuga is located 15 minutes walk from Kakunodate Station and Bukeyashiki-dori Street so it's a perfect place to have your lunch and continue your journey to the Samurai world after your meal!
6. They provide affordable and comfortable lodging too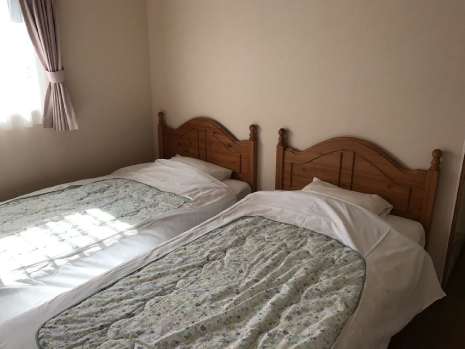 Since La Fuga is located near Kakunodate town, they even provide affordable and comfortable lodging for from 3,500yen for dorm room, and 4,000yen for single room. Now you don't have to worry about finding a room with Halal food nearby when you're in town!
***
La Fuga Information:
Address:  Kodate-34-8 Kakunodatemachi, Semboku, Akita 014-0300, Japan 
Phone Number: +81 187-54-2784
Rate: Pasta starts from 800Yen~
Halal Status: Serves Muslim-friendly menu upon request
La Fuga Halal Policy
This restaurant is not certified Halal by Halal Certification body
We provide Non-Halal menu and alcohol to Non-Muslims customers
The kitchen is not Muslim-only kitchen as we use it to cook for other customers as well
Disposable plates and cutleries are available upon request
We do not use any  ingredients, spices or oil that contains alcohol or pork-based ingredients for Non-pork, Non-alcohol menu.
For non-pork, non-alcohol menu, customers will use the same plate and utensils as other menu if there's no request for disposable ones.