Notice Me Senpai! - The new phrase for Muslim tourists in Japan
If you are on the internet long enough, you probably know the oh-so-famous internet meme - Notice me Senpai!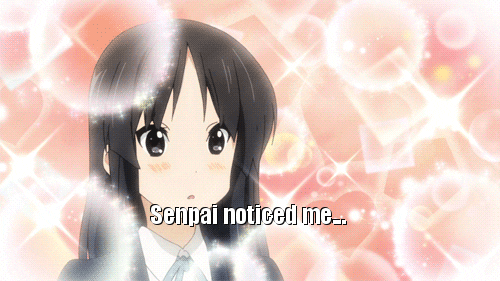 being noticed by senpai is hard....
Basically senpai (先輩)in Japanese means someone that is older than you in age or they have more experience in a field than you. But why is this phrase will be a new phrase for Muslim travellers in Japan? Well...
Halal Navi is now your SENPAI!
Halal Navi was created to ease Muslims trouble when they are travelling or living in a Muslim minority country such as Japan. This is why we provided a platform to make it easier for Muslims to find and share Halal information around them. Although we managed to solve finding Halal restaurants and praying spaces problems, there was another problem that is as crucial; travelling to a foreign country that talks in a foreign language! Not only planning is hard, reading products ingredients or menu is harder *sighs*
And this is why we created HALAL NAVI SENPAI™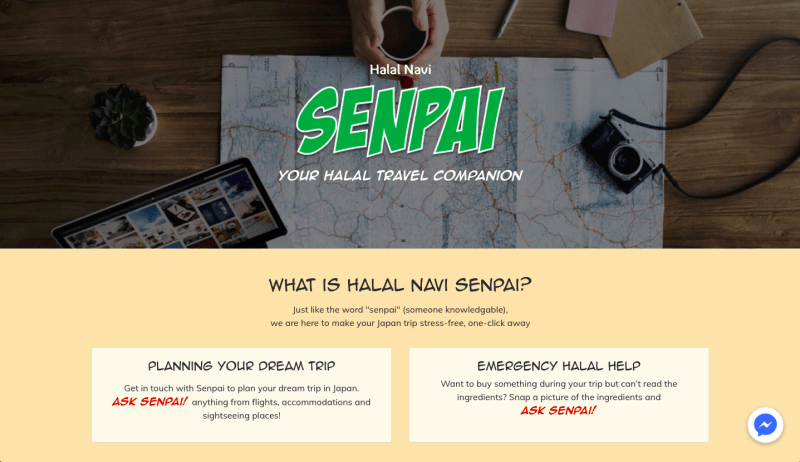 Halal Navi Senpai - Your Halal Travel Companion
To summarize, HALAL NAVI SENPAI™ is a service where you can ask any questions regarding your trip or during your trip to Japan and we will connect you to our "Senpai" with just a click of a button. HALAL NAVI SENPAI™ will be connected to our Facebook Messenger so you won't need to download a new app for it!
We are currently developing the first phase so the features might be limited, but we promise to be the best Senpai to you and help to make your trip a stress-free trip!
And don't worry. Our Senpai will notice you 😉