Is Japanese Festival Street Food Halal?
Summer in Japan is all about the matsuri aka festivals and it's the perfect time for you to experience Japanese culture! During summer you can see fireworks festival and also traditional festivals like Gion Festival in Kyoto. The perks of visiting this festival is not only you get to see beautiful fireworks and wear yukata but there are a lot of "yatai" or shop stand that sells street food or snacks that you can only find at the matsuri!
But of course, as a Muslim, our first concern is, is it Halal? Well here's a quick guide to know what street food in Japan that is Halal (or not Halal!)
1. Takoyaki たこ焼き - Sauce might not be Halal
The ultimate Japanese street food is Takoyaki and no trip to festival can be complete without it! Takoyaki is generally Muslim-friendly as takoyaki only contains flour, vege and tako but make sure you ask wether the sauce contains animal-derived ingredients or alcohol. If it does, you can try asking the stall to remove the sauce for your takoyaki.
2. Taiyaki たい焼き - Halal / Muslim-friendly  
Taiyaki which literally translates to "baked sea bream" are filled up with sweet red bean paste, but at festivals you can also find custard-filled Taiyaki and some even chocolate-filled! The basic ingredients for a taiyaki are cake flour, egg, sugar, condensed milk, salt, red bean paste, and vegetable oil so it is Muslim-friendly!
3. Yakisoba  焼きそば - Not Halal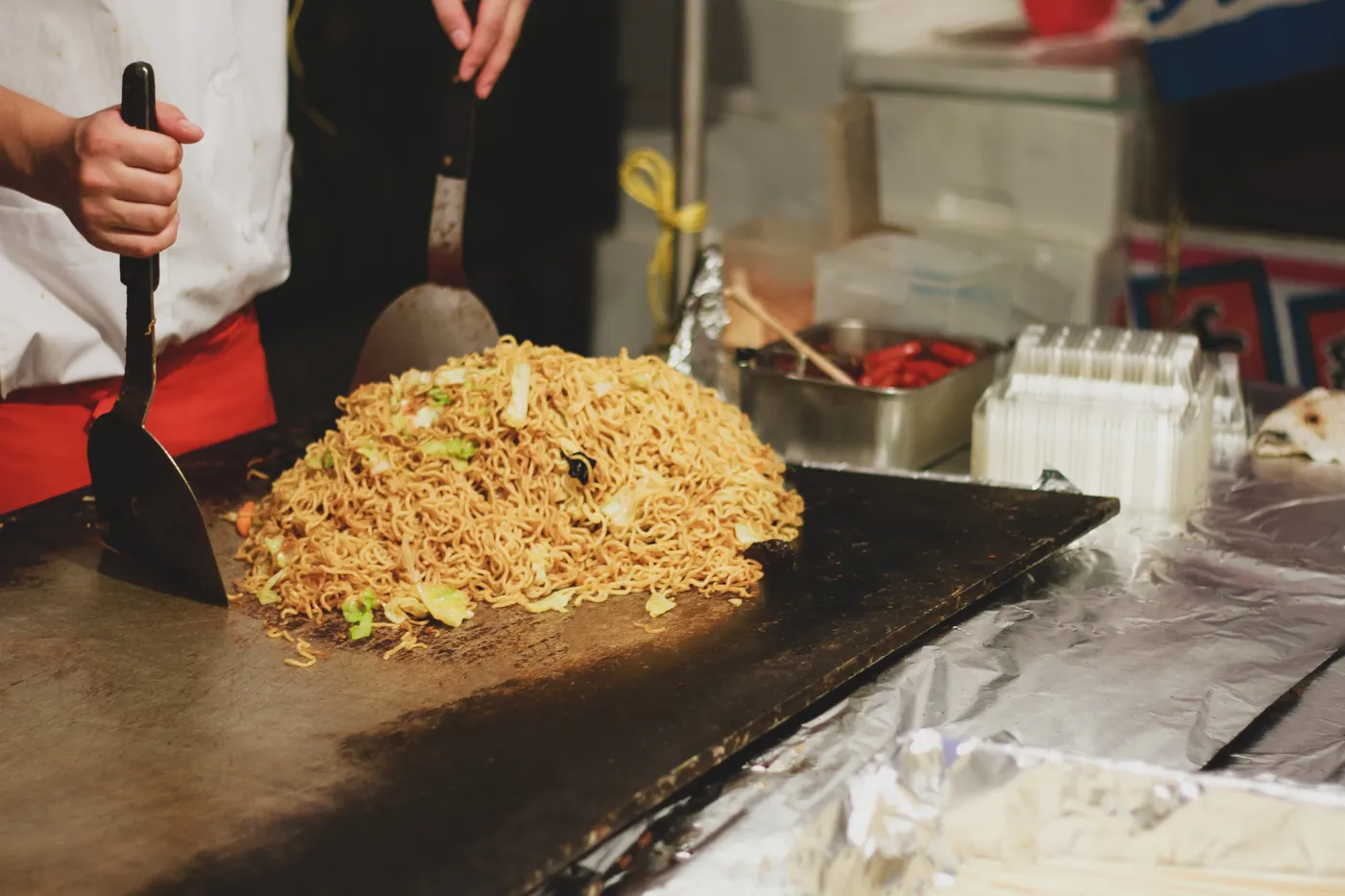 Yakisoba is Japanese version of Mi Goreng and are commonly found at Japanese festival. Yakisoba in Japan is NOT Halal eventhough when they claim as a seafood yakisoba as they sometime still uses meat in the soba and the seasoning used (yakisoba sauce) contains animal derived ingredients or alcohol.
4. Ringo Ame / Candied Apples リンゴ飴 - Halal / Muslim Friendly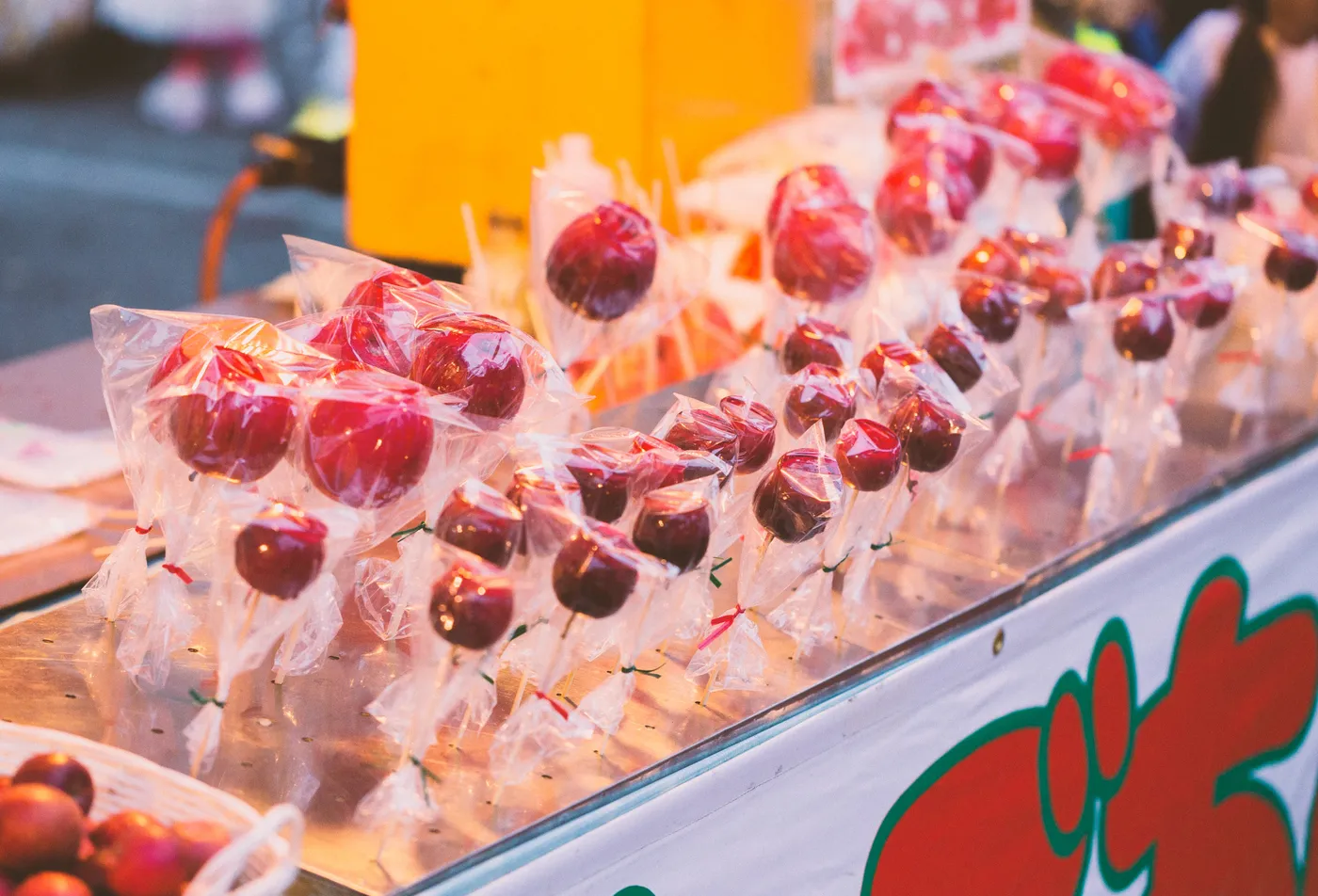 If you visit any festival in Japan you will see this bright red apple candy being sold. Sometimes is not just apple and you can find other fruits too! Well you're in luck as Apple Candy or Ringo Ame is Halal as it is only fruits and sugar! But make sure to prepare yourself a drink as it can be really sweet!
5. Jagabata じゃがバター - Halal / Muslim Friendly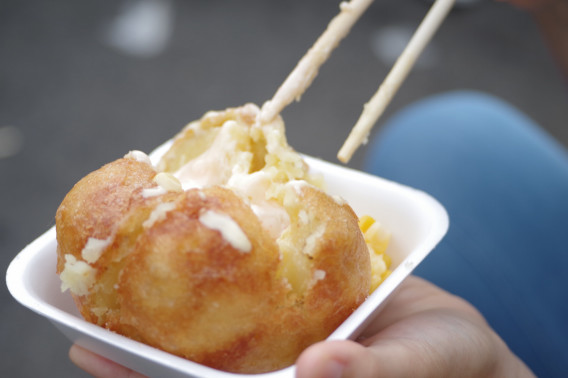 Have you heard of Jagabata? It's a type of snack that you can find only at Japan's festival stalls and its literally just cooked potato and a slop of butter! At some shops they even let you top it with salt, pepper and other seasonings. It's normally Halal but do ask wether its margarin as margarin may not be Halal.
6. Ikayaki / Grilled Squid イカ焼き - Sauce might not be Halal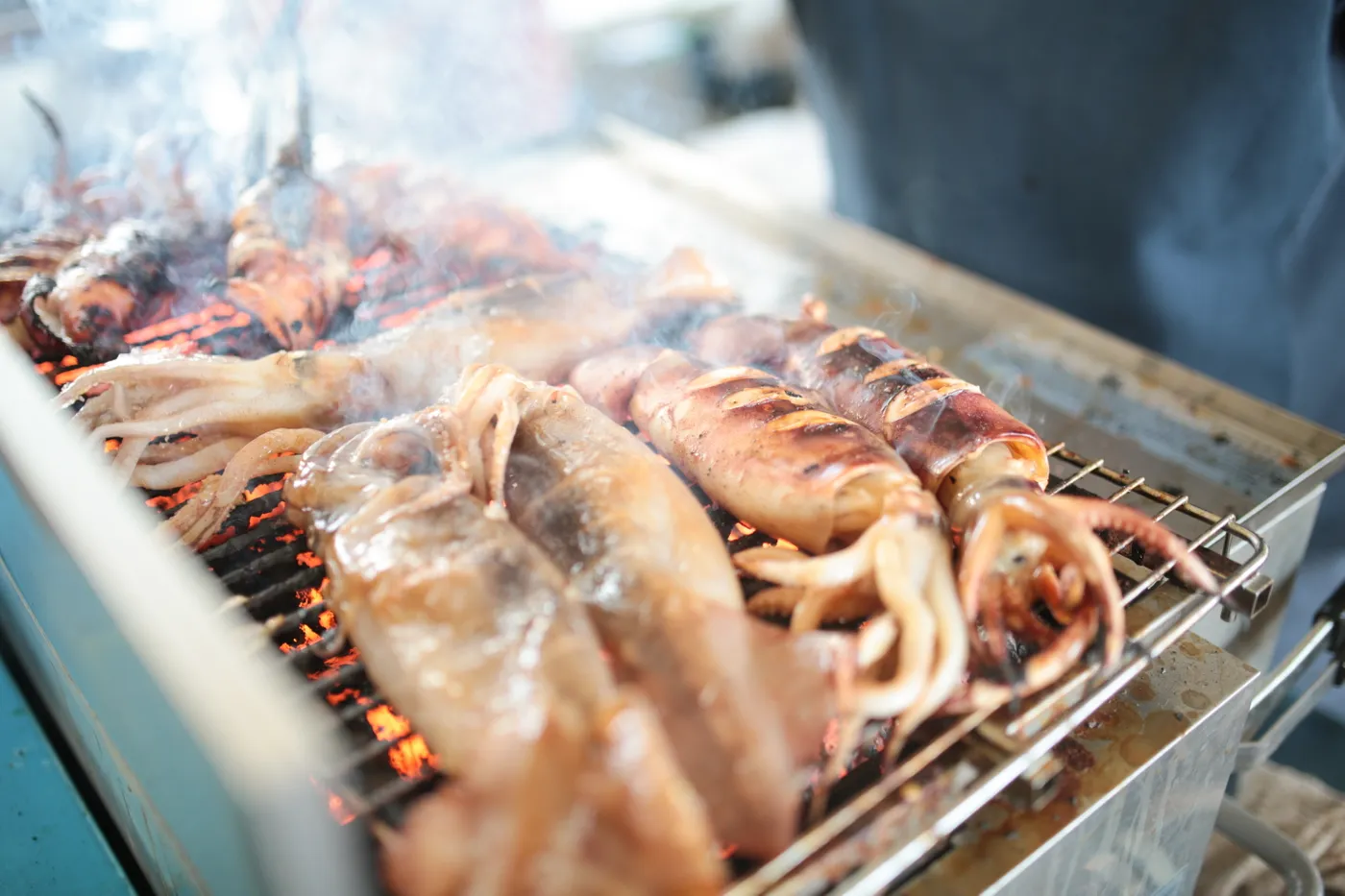 Grilled squid or ikayaki is another classic Japanese festival street food. The squid is usually seasoned with soy sauce or a special "tare" and grilled it as a whole. Although it is seafood, but most of the time the sauce used are not Halal and contains alcohol. Be sure to confirm with the owner wether the sauce contains alcohol or not by asking or showing this message "ソースにアルコールかみりんが入っていますか?" (So-su ni arukoru ka mirin haitteimasuka)
7. Long Potato Fries フライドポテト - Cooking oil might not be Halal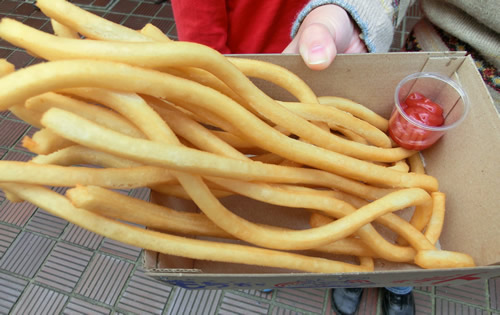 It might be weird to buy fries at Japanese street food vendors but you definitely have to give a try when visiting Japan festivals! Compared to the normal fries that you can get at fast food restaurants,  its (very) long and and the texture is crispy on the outside but soft and mochi-mochi on the inside. The ingredients are Halal but do check if they are cooking it along with Karaage (fried chicken) or they uses animal-derived cooking oil instead of plant-based cooking oil.
8. Kakikori / shaved ice かき氷 - Halal/ Muslim Friendly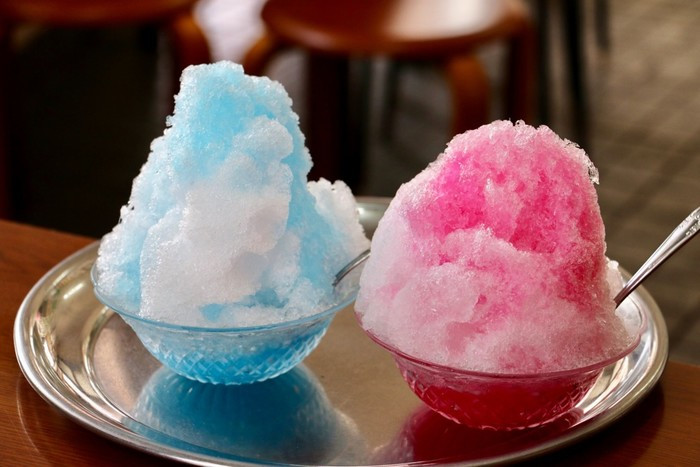 After eating all the fried street food at a festival you might want something refreshing and cold right? Well, Kakikori is the best dessert to end your festival night! Kakikori in Japan is very simple. It only consists of shaved ice and syrup and it is Halal! Enjoying a shaved ice in a hot weather during Japan's summer is an experience you should try at least once!
                 ***
Do you have a favorite Japanese street food? Comment down below your experience and your favorite food or tag us on Instagram!