6 Restaurants That Offers Halal Japanese Wagyu You Must Try in Kuala Lumpur and Selangor
Are you a meat-lover and always looking out to taste the best meat out there? Well, you're in for a treat because Japanese Wagyu is one of the best meat you should try, once in a lifetime, are now available in Malaysia and it's Halal!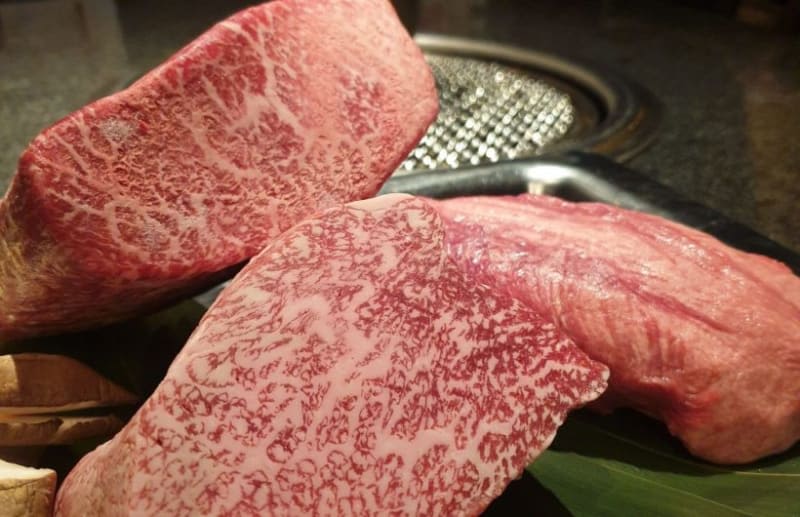 Wagyu (Japanese Beef) is considered the most expensive beef in the world but once you have a taste of the melting meat in your mouth, you'll agree it's worth every penny! The reason why Wagyu are highly sought after is because they take extra care of the cow and you can judge how good a wagyu is by the marbling of the beef. If you're interested to learn more facts about Wagyu, don't forget to check out our 7 Interesting Facts About Wagyu!
Up until few years ago, Halal Japanese Wagyu was not accessible by Malaysians due to our import law and the only Wagyu available was the Australian-breed Wagyu. But, lucky us it is now available widely at Japanese restaurants, directly imported from Japan and we can enjoy it at affordable prices. Here's a few restaurant you can give a try to enjoy the authentic Halal Japanese Wagyu!
1. Nihon Shoku Wagyu Buffet, Mytown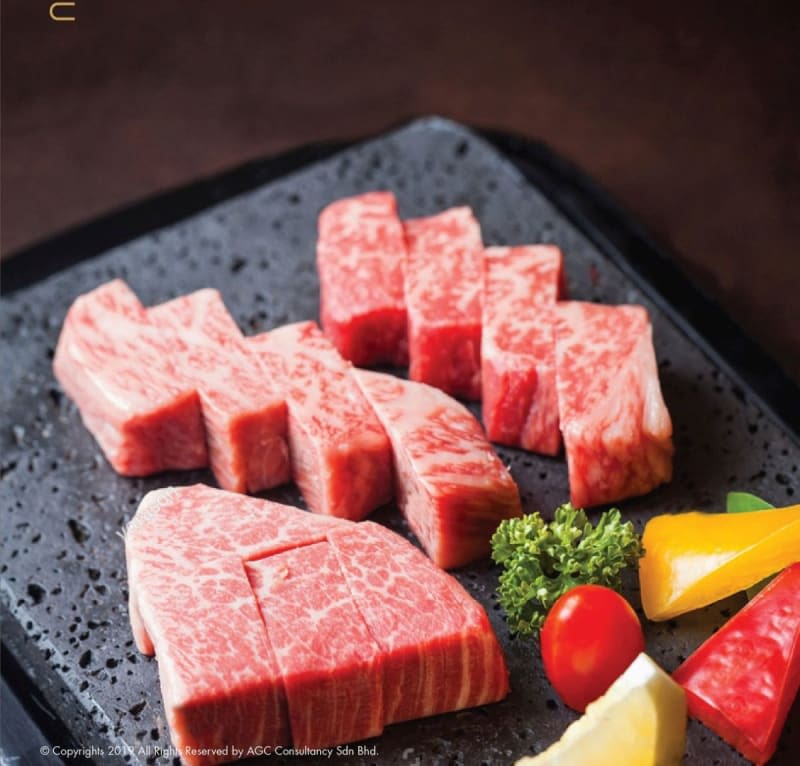 If you're in Kuala Lumpur, the best place for you to try out Japanese Wagyu is at Nihon Shoku Wagyu Buffet as they offers Japanese Wagyu Buffet from only RM138/pax with Halal Navi Deals . Imagine gobbling up all you can eat Wagyu for 90 minutes! That's definitely a steal! Nihon Shoku uses only Halal Japanese Kagoshima Wagyu, imported directly from Japan. They are not Halal Certified yet but they assured that all ingredients used are Halal so Muslims can enjoy it at ease!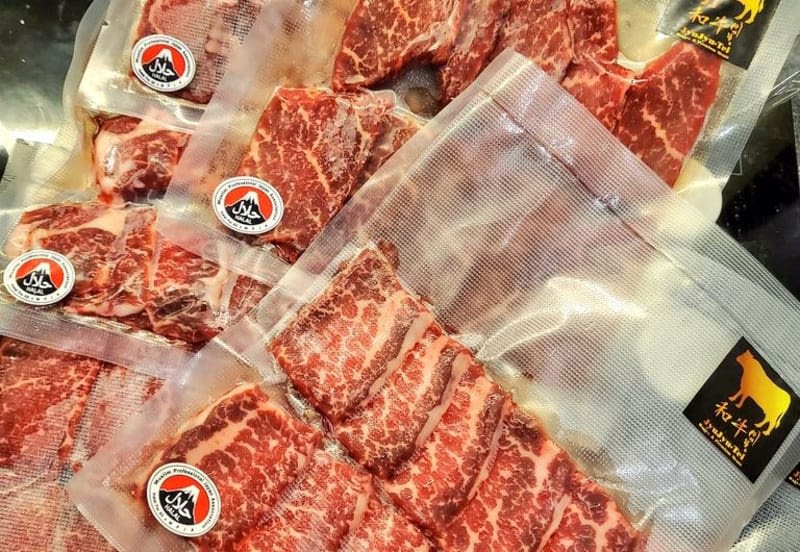 Halal Navi Tips : For those who want to enjoy good Halal Wagyu at the comfort of their home, you can order and get it delivered to you! Follow their Facebook page to as they do a "live-bidding" session where you can enjoy the best cuts at the lowest price. Highly recommended if you're in Klang Valley!
Nihon Shoku, Mytown Information
Address:  L3-36, Level 3, Jalan Cochrane Cheras, Seksyen 90 MyTown Shopping Centre, 55100 Cheras, Wilayah Persekutuan Kuala Lumpur
Phone Number:  +60122826097
Halal info: Restaurant is not Halal Certified but ingredients used are Halal Certified
Get Special Price for Halal Wagyu buffet, Nihon Shoku on Halal Navi
2. Shin Nihon Wagyu Restaurant, Hartamas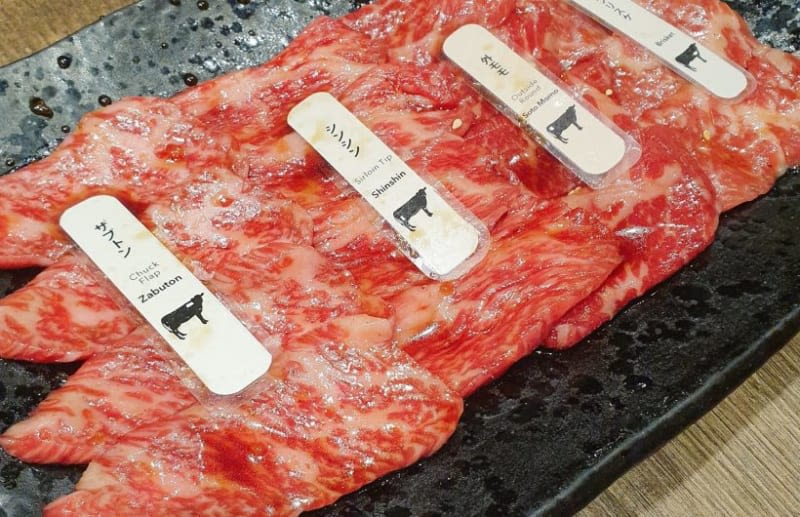 Dan't visit Japan to enjoy Wagyu and other Japanese dishes? We highly recommend you Shin Nihon Restaurant, lcoated in Desa Sri Hartamas. They offer authentic Halal Wagyu imported directly from Japan and their chefs are also Japan-trained Japanese chef! Their Japanese Wagyu starts from RM90 (100g) but if you want to try an affordable range you can also get Australian Wagyu from RM60 (100g). Other than their grilled (Yakiniku) Wagyu, we also recommend you to try out their Wagyu Sushi which are only RM10/piece.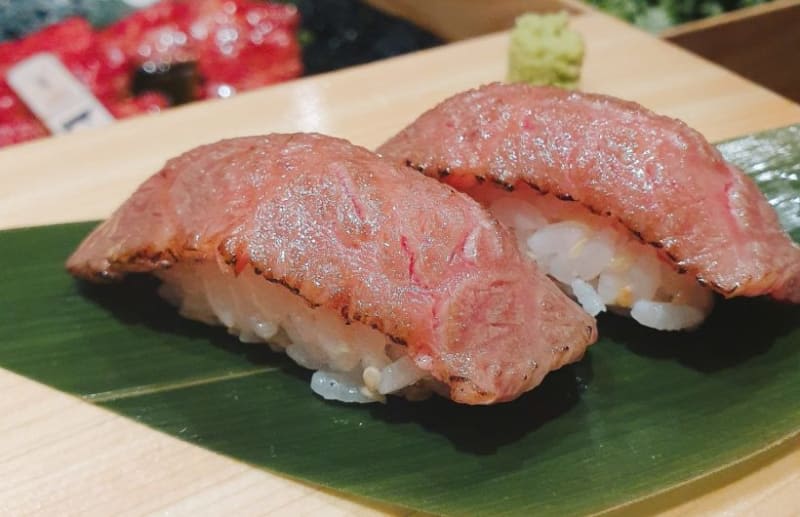 Shin Nihon Wagyu Restaurant, Desa Hartamas
InformationAddress:  No. 26, Jalan 24/70A, Desa Sri Hartamas, 50480, Kuala Lumpur
Phone Number:  03-2856-7350
Halal info: Restaurant is not Halal Certified but ingredients used are Halal Certified. They do serves alcohol for Non-Muslim customers


3. Wagyu Kokoro Halal Yakiniku, Petaling Jaya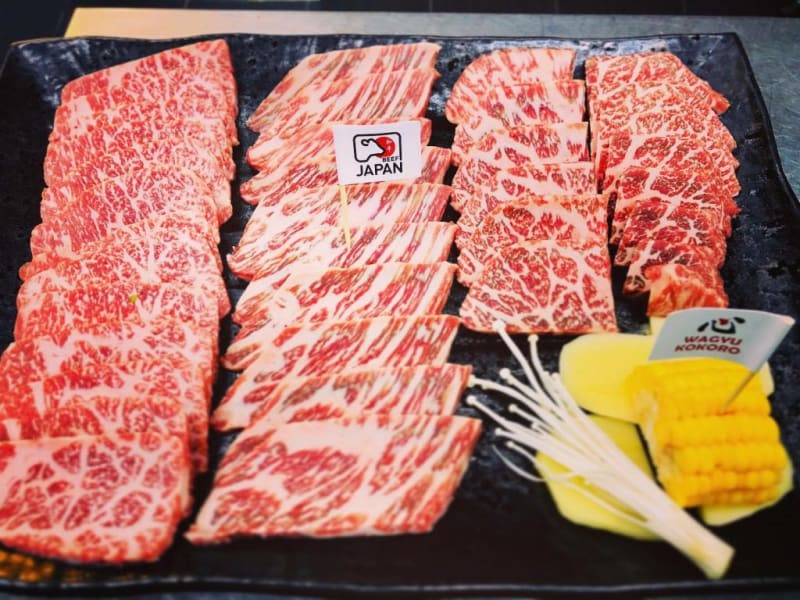 Wagyu Kokoro Halal Yakiniku is one of the few Muslim-owned and Halal Certified Wagyu Yakiniku restaurant in Klang Valley. So you can come here with an empty stomach and dine worry-free with your friends and family! Wagyu Kokoro is a must-visit not only because of their premium quality Japanese wagyu but their chef are an expert in the yakiniku industry. Their menu starts from RM80 (100g) but we highly recommend you to try their wagyu-don too which are only RM30!
Wagyu Kokoro, Petaling Jaya Information
Address:  B1, 1-7, Jalan Teknologi 2/1C, Taman Sains Selangor, 47410 Petaling Jaya, Selangor
Phone Number:  010-265 3690
Halal info: Halal Certified, Owned by Muslim
4. Ken-Chan Curry, Nu Sentral, KLCC, Pavilion Bukit Bintang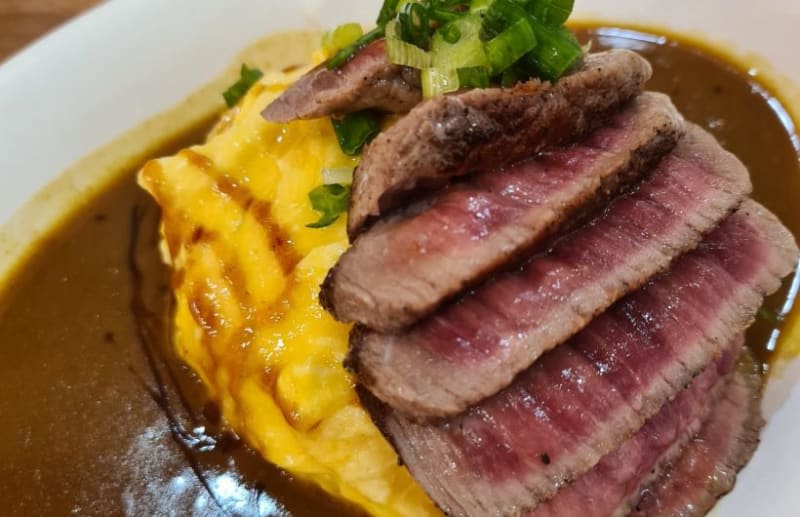 Although Ken-Chan Curry main dishes are Japanese curry and Japanese omelette rice, but their Halal Wagyu series is definitely a must try, especially if you're looking for an affordable restaurant to try out Halal Wagyu. We recommend to try out their Wagyu Beef Steak Omelette Curry Rice which only cost RM28! Compared to other Wagyu restaurant, you'll be able to experience a different taste of Wagyu, especially served with sweet Japanese curry.

Ken-Chan Curry is not Halal-certified but are Pork-Free and Alcohol-free and uses Halal ingredients for the menu. They're located in Nu Sentral and Suria KLCC food court so it's easy to visit them by train. And for a limited time you can enjoy this menu with a 25% OFF and RM5 cashback with Halal Navi Deals!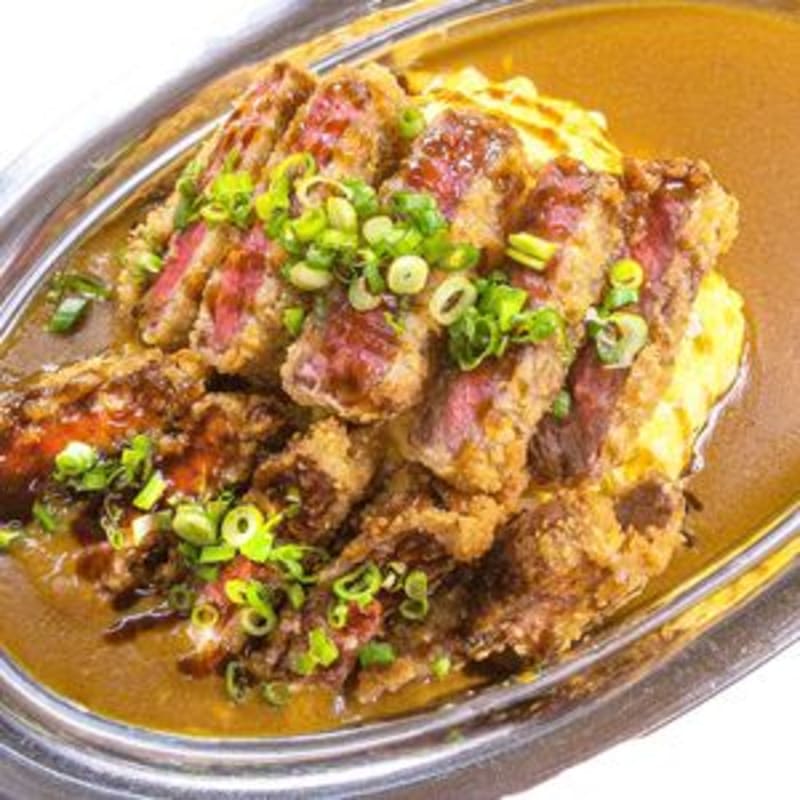 Ken Chan Curry Information Address:
Nu Sentral : Quizinn Foodcourt Level 3 lot 14, NU Sentral Mall No, 201, Jalan Tun Sambanthan, 50470 Kuala Lumpur
KLCC: Petronas Twin Tower, FC 20, Signature Food Court Level 2, Kuala Lumpur City Centre, 50088 Kuala Lumpur
Pavilion Bukit Bintang: Stall 4- Japanese, Food Republic, Pavilion Kuala Lumpur Shopping Mall, 165, Jln Bukit Bintang, Bukit Bintang, 55100 Kuala Lumpur

Halal info
Get 25% OFF and RM5 cashback with any purchase of KenChan Curry on Halal Navi Deals
5. Genki Sushi, KLCC & Sunway Pyramid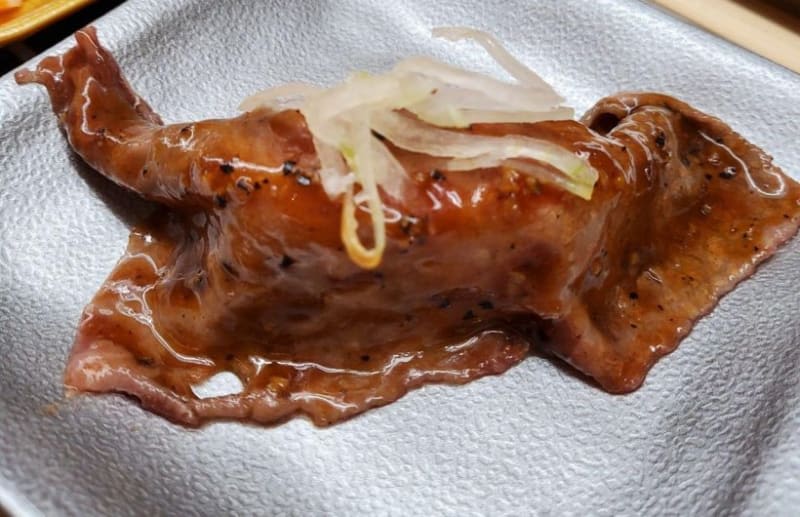 Genki Sushi is one of the most famous Sushi chain restaurant in Japan and you can now try authentic Wagyu Sushi for only RM4.80! We recommend Genki Sushi Wagyu Sushi if you're curious on what Wagyu will taste like but don't want to spend the money on a full Wagyu meal. The Wagyu are seared and topped with a special sauce "tare" and will melt inside your mouth the moment you eat it! Other than their Wagyu sushi, you can also give their Wagyu-don a try if you want a full meal! You can also try out Genki Sushi Wagyu Sushi with 10% Off only on Halal Navi Deals!
Genki Sushi Malaysia Information
Address:
KLCC: Petronas Twin Tower, FC 20, Signature Food Court Level 2, Kuala Lumpur City Centre, 50088 Kuala Lumpur
Sunway Pyramid:Sunway Pyramid, Lot LG1.109 Lower Ground Floor, Sunway Pyramid Shopping Mall, Bandar Sunway, 47500 Petaling Jaya, Selangor

Phone Number:  03-5612 6738 (Sunway Pyramid) , 03-2181 8227 (KLCC)

Halal info
Get 10% OFF total bill at Genki Sushi on Halal Navi Deals
6. Maruki Ramen, The LINC KL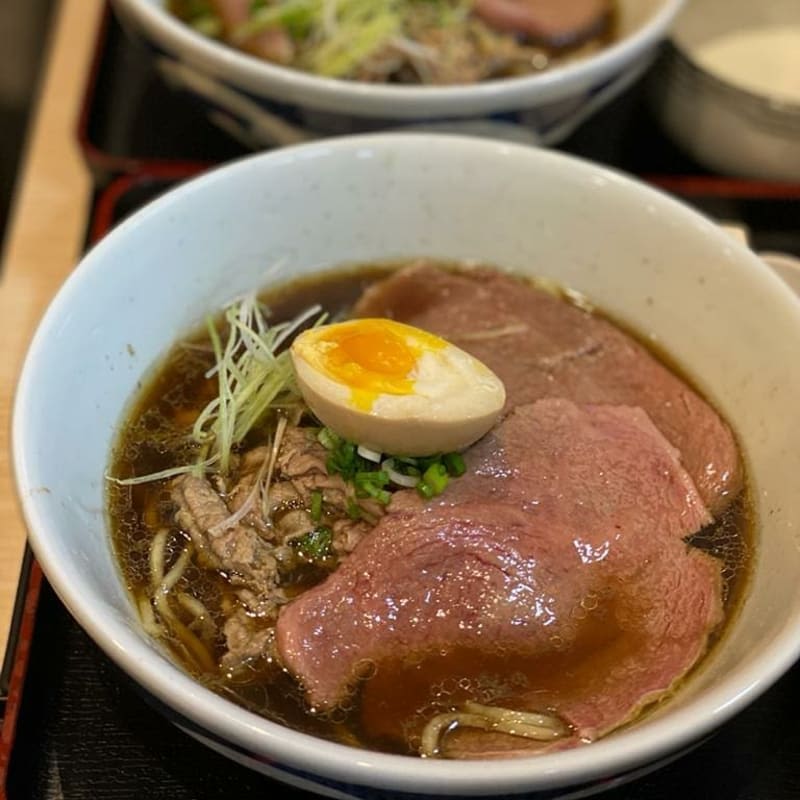 Where else can you get such a premium Ramen if it's not at Maruki Ramen? Maruki Ramen has been a quick favorite among locals as they serve the authentic tase of Japanese ramen, and their ramen are all hand-made in store and using imported Halal wheat flour from Japan! To give a different experience of Wagyu to their Muslim customers, they serves Signature Wagyu Ramen that costs RM69.90. Not only you get to taste Japanese Wagyu, they top the ramen of the ramen with Premium Australian Beef Slices!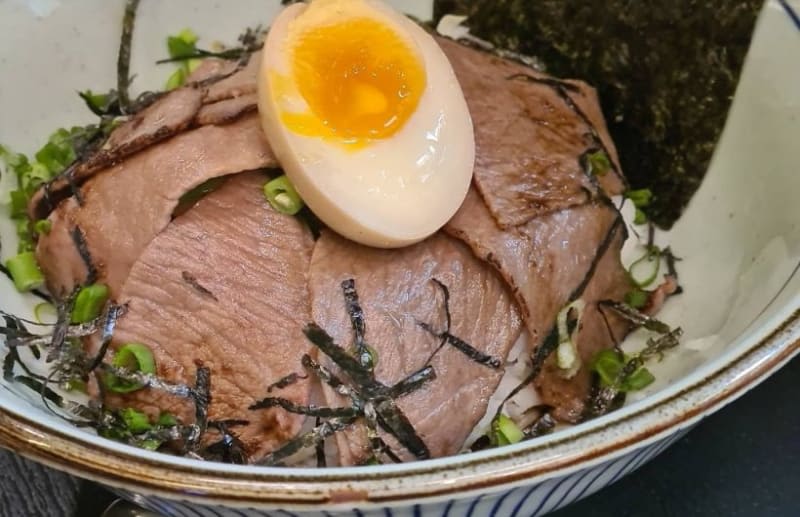 Maruki Ramen, The LINC KL
InformationAddress:  Lot 2-23, Level 2, The Linc KL No, 360, Jln Tun Razak, Taman U Thant, 50400 Kuala Lumpur

Phone Number:  016-626 3389

Halal info: Not Halal Certified, but uses only Halal ingredients in menu
So there you go, our list of 6 Japanese Halal Wagyu Restaurants you can try out when you're craving for premium meat or to reward yourself to a good meal! Is there any other Wagyu restaurants you want to share with us? Or which restaurants you want to give a try? Share with us in the comment section below!


***
And if you're going out for a meal or want to support local food sellers,
don't forget to check out Halal Navi Deals as we have deals worth more than RM300 to be shared with you!
All you need to do is click the link below and subscribe to any of the deals, for free!Give me coupons!