Decoding 7 Japanese Menu And Where To Find The Halal Version Of Them-Updated in 2019!-
Japan, in addition to its travel destinations, is famous for its local culinary. But sometimes you just so confuse the meaning of each of them and don't know which to order? What does Maki, Don, Yaki, etc even mean? There are certain initials in Japanese words which are used to represent certain types of cuisine on a typical Japanese restaurant. So let's learn each of the terms to get them know better!
Credit to Giphy
1. Shiru (Soup)
If you ever go to a Tendon or tempura restaurant or basically any restaurant that serves those kinds of dishes, it will usually come with 'Shiru'. 'Shiru' in Japan means broth or soup. The most common Shiru to be served is Miso Shiru, a soup made from miso or soy added with some tofu and wakame (seaweed). There is also Tonjiru which is made from Pork broth. So when you order the food, try to ask whether the shiru is Miso or Tonjiru to avoid eating non-Halal items.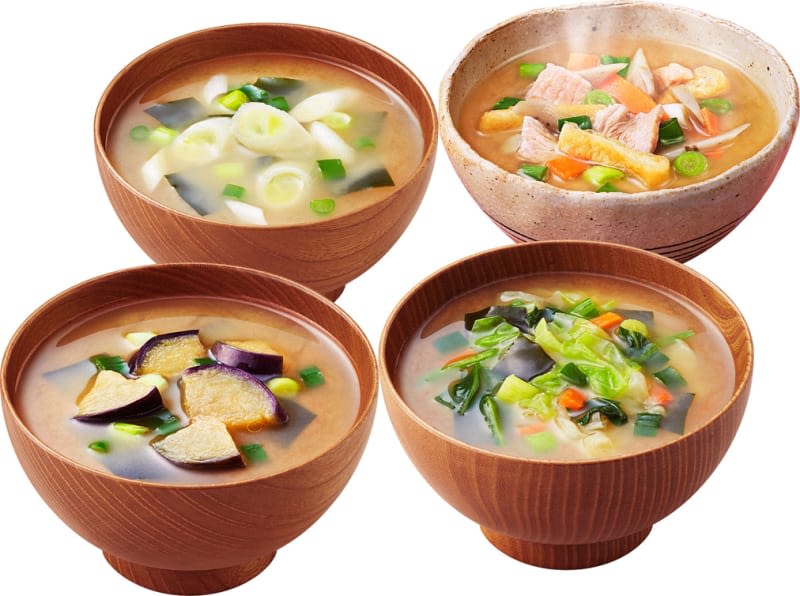 Credit to lohaco.jp
2. Maki (Roll Sushi)
Maki literally means as rolling. This term is usually used in Sushi menu. The regular sushi that is filled with all kind of fish, veggies and egg and then rolled with rice and seaweed is known as Temaki-sushi. Temaki-sushi is usually made during a family gathering but you can easily find it in any Sushi restaurant too. Generally, any kind of roll dishes has the Maki terms on its name.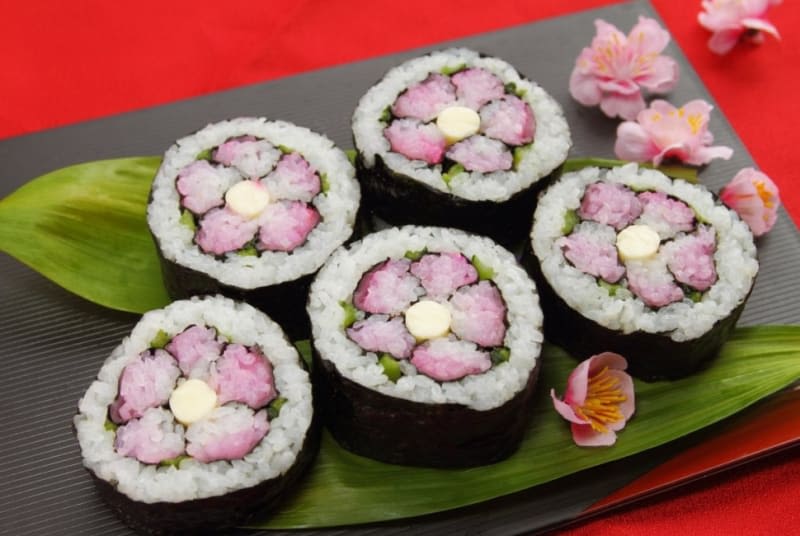 Credit to japantravel.com
3. Don (Rice bowl dish)
Don is the abbreviation of Donburi which means bowl. Usually, a rice which served with other dishes in a bowl will always have 'don' on its name. You must have been very familiar with Katsudon, Tendon, Butadon, etc. For Muslim travellers, because not all Katsudon is made from chicken. And even not all chicken is Halal. So always be aware before eating anything, kay? If you are in Osaka and you want the true taste of a Japanese chicken and beef bowl you can always head to Halal Ramen Naritaya Osaka and they are giving out free fried chicken coupons too!
Credit to thisis-japan.com
4. Aburi (Smoked or grilled)
Any kind of Japanese foods with the word Aburi in it means it is smoked or grilled on a stone or charcoal. You will normally see fish Aburi such as Salmon, Ayu fish (river fish), squid, etc. Since it is slowly cooked by the smoke of charcoal, the smell is really fragrance and the fish meat becomes really tender. Yummy!
Credit to gnavi.co.jp
5. Age (Deep fried)
You must have been quite familiar with chicken Karaage, don't you? the word Age at the end of the menu indicates that it has been cooked with a deep fried method (with a huge amount of oil). If you are on a diet and avoid eating oily foods, then you should be careful with the foods that have Age on its name. P.S Here's how you can get a taste of authentic karaage if you are in Osaka!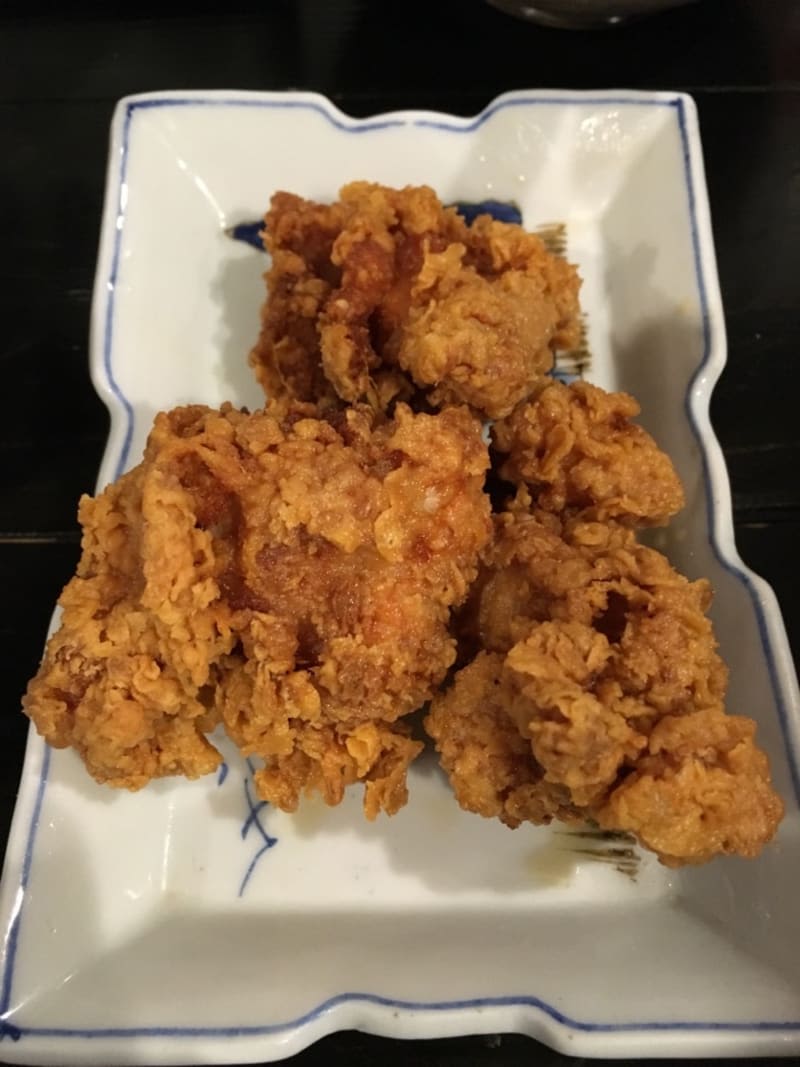 Karaage at Naritaya Osaka Credit to Halal Navi user
6. Mushi (Steamed dishes)
Mushi is a term for the dish that cooked by steaming. If you go to a Japanese restaurant and choose a Japanese set menu, you will customarily be served Chawanmushi. Don't be fooled by its white appearance that looks like a pudding. Chawanmushi is not a dessert and not sweet, it is an appetizer dish and tastes savoury. Chawanmushi is a steamed egg mixed with fish broth or prawn and served with some vegetables and seafood on top of it. Do ask though if your Chawanmushi have bits of meat in it, just in case!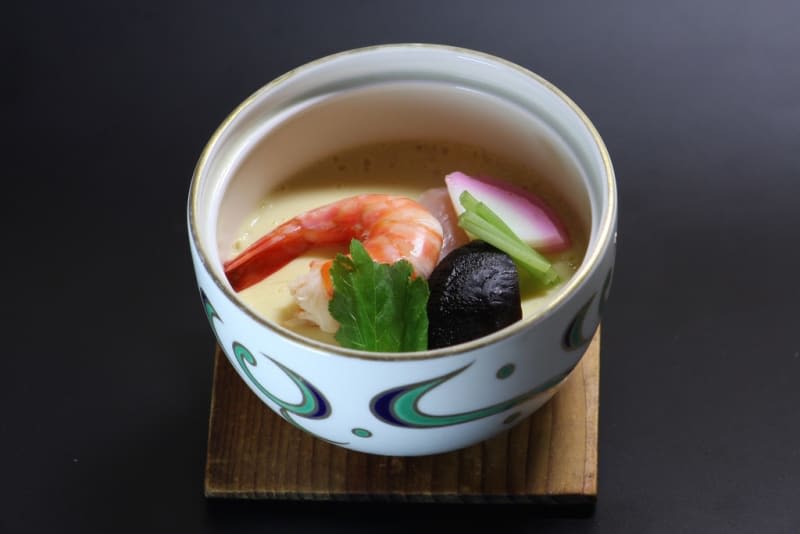 Credit to expja.com
7. Yaki (Grilled dish on tepan)
Okonomiyaki, Takoyaki, Yakisoba, Yakimeshi, Yakitori, and other kinds of yaki indicates that the dish is grilled on a teppan or grilling pan. So, if you find a food with Yaki on its name, it means it is grilled or fried with a very little oil.
Credit to Tabelog.com
4 Halal Japanese Restaurants to Find Them
Now that you know the many kinds of Japanese foods, of course, you want to try and taste it by yourself, right? Don't worry be happy because you can find Japanese restaurants that serve Halal foods with Halal Navi. Here are our three recommended restaurants to try the authentic Japanese Halal menu while in Japan
1. Halal Ramen Naritaya Osaka, Osaka
Your trip to Osaka will not be complete if you don't have a meal at Halal Ramen Naritaya Osaka. They serve all kind of Japanese food and the ramen that they have is too good to be missed. There is a number of Ramen you can try in this restaurant; from Miso ramen, Ethnic curry ramen, soupless ramen, and special Naritaya ramen. If a bowl of ramen is not enough to satisfy your tummy, they also have rice based menus and side dishes such Karaage, Dumpling and Croquette. What's more? Halal Navi is giving out free kara-age to our users *yay!*. Find out how to claim it here.
Review on Halal Navi
"Quite a cozy yet comfortable restaurant. It is a 5min walk from Shinsaibashi train station, exit 7. Many varieties of ramen, even my non Muslim friends enjoyed it. We had no difficulty in ordering as they had English menu and English speaking staff. The staff was approachable and had suggested their popular items of the menu. So most of us ordered his recommendations." -  Mirabella(Halal Navi user)
Information Address:1-7-23 Higashishinsaibashi, Chuo-ku, Osaka-shi, Osaka, Ōsaka-shi, Ōsaka-fu, 542-0083 Japan Halal info: Halal certified Opening hours: 11.00 am - 10.00 pm (Weekends & Public Holiday: 2:00pm - 10.00pm) More info on Halal Ramen Naritaya Osaka
2. Tentei, Narita International Airport
If you are waiting for your flight at Narita International Airport and not sure what to eat, heads up to this Japanese restaurant that has earned Halal certification. In this restaurant, you can try many kinds of Japanese menu that you learned before. From Shiru, Tendon, Soba, Tempura and many more. No more waiting your flight with a hungry tummy! Check our article here to find more Halal restaurants in Japan Airports.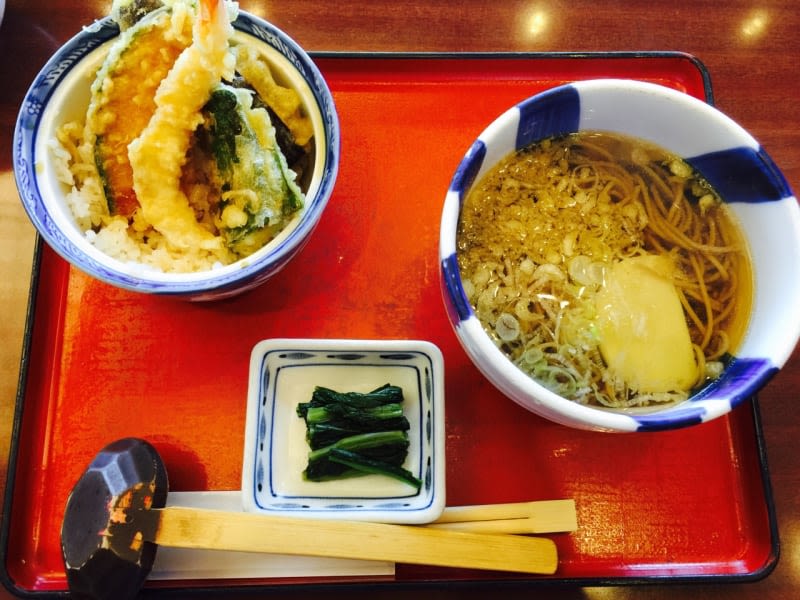 Picture by Najah Nasseri (Halal Navi user)
Review on Halal Navi
"Arrived from New Chitose this evening. We walked from Terminal 3 to terminal 2 without problems, to look for this restaurant. The restaurant was packed but we managed to get a table. The food was really good as had been testified in earlier reviews. And they are reasonably priced too." Wan (Halal Navi user)
Information Address: Narita International Airport, Terminal 2, 4F, Narita, Chiba Halal info: Halal certified Opening hours: 7.30 am - 9.30 pm More info on Tentei
3. Yoshiya Arashiyama, Kyoto
Now if you are travelling to Kyoto and go to the famous Arashiyama bamboo forest, take your time to drop by at Arashiyama Japanese restaurant nearby. This restaurant also serves many kinds of delicious Japanese menus. You can find Karaage, Tendon, Shiru, Japanese tofu served in a hot pot and even Wagyu beef. Besides that, they also sell traditional souvenirs and Muslim-friendly souvenirs for you to bring back home.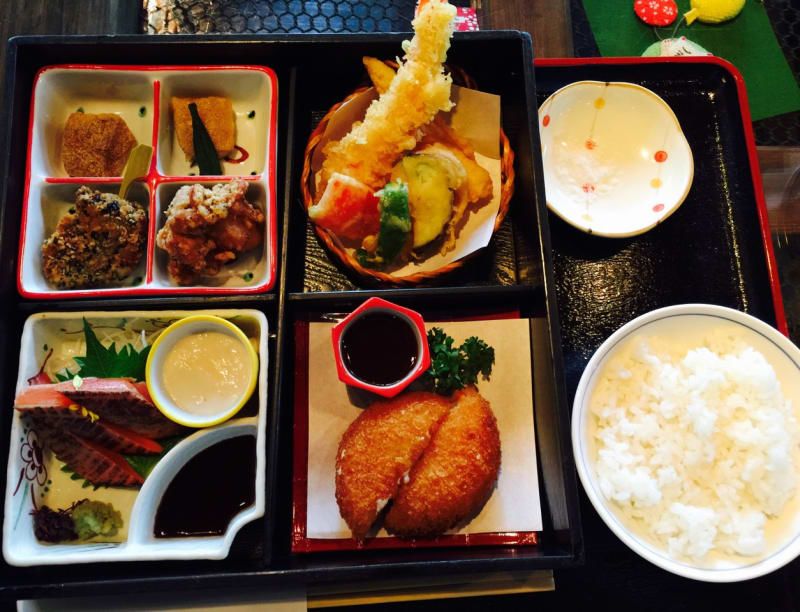 Picture by Najah Nasseri (Halal Navi user)
Review on Halal Navi
"It is good to know there is a restaurant in arashiyama area, this place is a bit hidden because at it is at the back of the yoshiya store The price is a bit pricey but it is worth it, they have halal menu." Raden Ameer (Halal Navi user)
Information Address: 31-1 Sagatenryuji Tsukurimichicho Ukyo, Kyōto Halal info: Halal menu available Opening hours: 11.00 am - 5.30 pm More info on Yoshiya Arashiyama
4. Tsuki No Odori, Osaka -Updates on 8/10: This restaurant is no longer operating.
If you are curious to try Halal yakitori in Japan, try going to Tsuki No Odori in Osaka. The grilled dish that looks like satay will surely make you addicted to it! This restaurant serves three Halal dishes; Miso Hot Pot, Salt Hot Pot and Yakitori Skewer Set. Do note that you have to make a reservation two days in advance for them to prepare the Halal menu.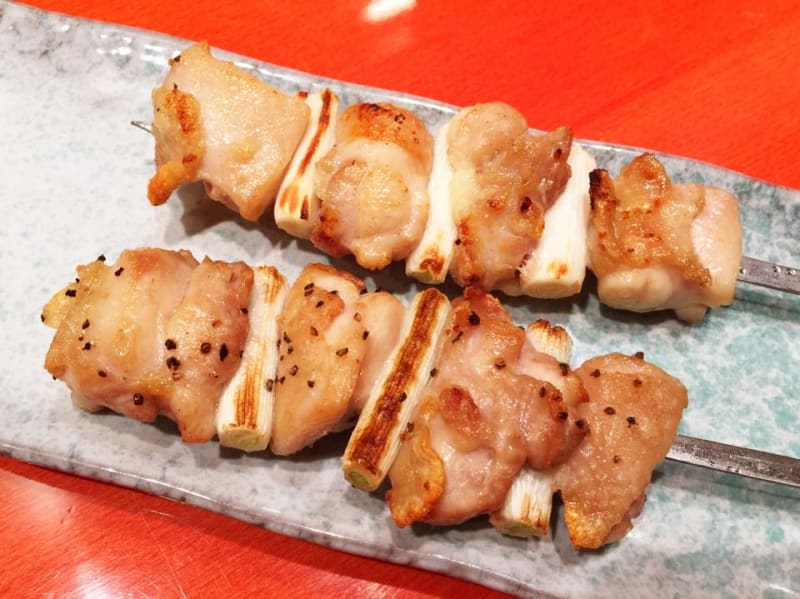 Credit to osaka.machiblog.jp
Information Address: 24K Bld. 2F, 1-1-11 Dotombori, Chuo-ku, Osaka Halal info: Halal menu available Opening hours: 4.00 pm - 12.00 am (Closed on Thursday) More info on Tsuki No Odori
Hopefully, by knowing these Japanese terms of the local culinary, you will have an idea of what to order next time you go to Japan. If you want to know more Halal Japanese restaurants in Japan, just open your Halal Navi app, go to Explore tab and check the restaurant categories. Choose the East Asian category and you can get all Halal Japanese restaurants through out Japan. You can also filter them based on the city you want to go, So easy, isn't it?