9 Cheap & Muslim Friendly Breakfast You Can Easily Find At Convenience Stores
If you are travelling to Japan, one of your main concern would probably be about the food, especially what to have for breakfast. You might not want to spend a bomb for breakfast but still, want to have a taste of Japan right? Worry not as Japan have a solution for you. Their oh-so-famous "konbini" a.k.a convenient store has you covered! It is definitely a saviour as apart it functions like Doraemon's magic purse, which is available in almost every intersections all over Japan. And who said Japanese convenience stores do not have Halal friendly foods for us? Here is a list of some Halal products you can buy from konbini for your breakfast.
One of Japan's famous "konbini", 7-Eleven  (source: japan-culture.biz)
1. 7 Eleven's Sliced Bread (¥90 – ¥435)
If you are a type of person who cannot skip carbohydrate in your breakfast, this morning bread is a definite choice! Japan's bread may differ from your country's morning bread as they are quite thick and they come in a few sizes, 3 slices (¥90), 5 slices (¥145), 8 (¥145) slices and sometimes 3 loafs (¥435)! If you choose the 3 or 5 slices, try having it as toast with a spread of butter. Trust me, you will not regret it! Make sure to purchase the one shown in the picture; Urumochi Shokupan (うるもち食パン) instead of the other two options of slice-bread being sold in Seven Eleven, specifically with this barcode number: 4903134703013. The margarine used in the ingredients and the product line are safe for Muslim, so grab this bread and spread it with your favourite butter and jam!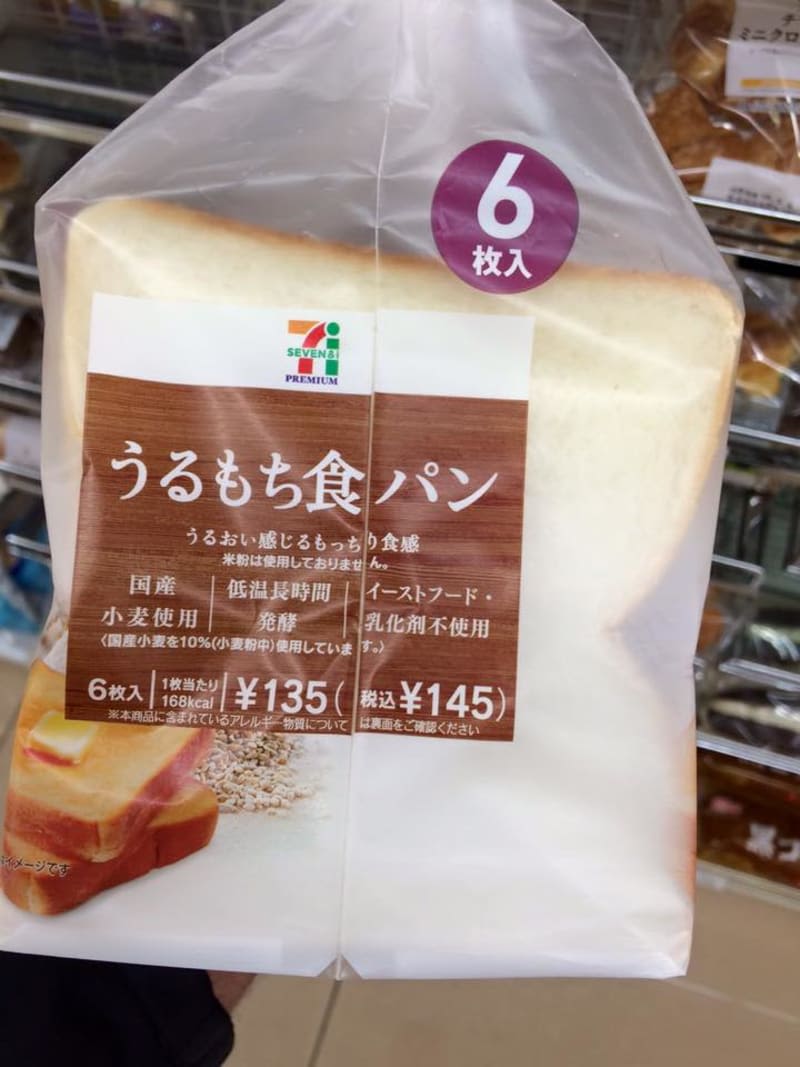 Source: Halal Japan
*Status was confirmed by Halal Japan on 22 February 2017
2. Rising Strawberry and Orange Jam (¥130)
Now you have your sliced bread ready, but of course, it is no fun eating sliced bread without spreading it with some jams! This strawberry (いちごジャム)and orange (オレンジマーマレード ) jams from Rising brand can be a perfect match for your morning bread. You can buy the eight slices of Uromochi Sukophan bread with one bottle of this jam for only 275 yen in total, and that's worth of two to three days breakfasts. Wow, you can buy three days breakfasts with a coin #OnlyInJapan!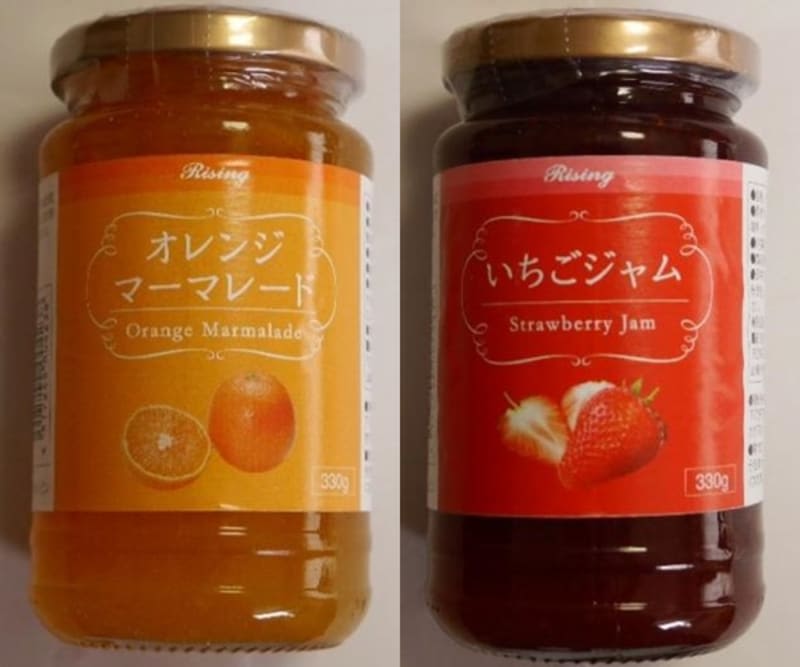 Source: Shokumato
*Status was confirmed by Halal Japan on 20 April 2015
3. 7 Eleven's Natural Flavor Smoothies (¥198)
An apple a day keeps the doctor away, and so does the other fruits *wink*. If you're looking for a quick and healthy breakfast in Japan, this smoothie is definitely worth the try. Seven Eleven have three different variations of smoothies that you can try: the orange Multivitamin (スムージーマルチビタミン), the Green Smoothie (グリーンスムージー), and the Purple Berry & Berry (スムージーベリー&ベリー). The natural flavour smoothies in Seven Eleven only use only pure fruit and vegetables without any addition of other materials (even sugar, sweetener, fragrance, etc). Thus not only healthy, it also does not contain any non-Halal materials and safe to be consumed by us!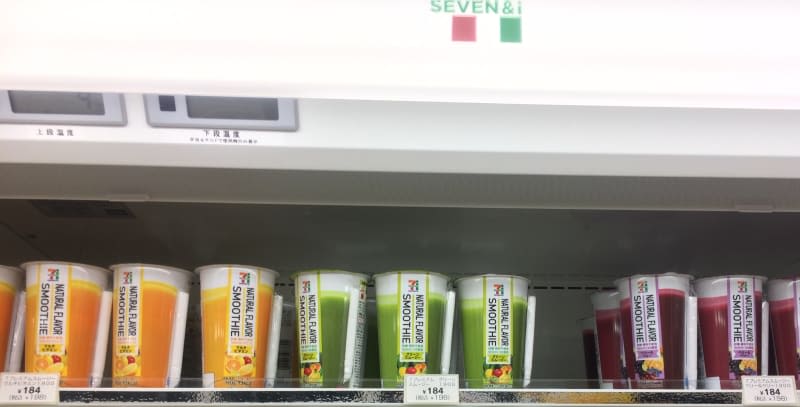 Source: personal collection
*Product details can be seen in 7 Eleven website
4.  7 Eleven's and Family Mart's Onigiri (¥100 – ¥150)
Who doesn't know this Japanese rice ball or also widely known as onigiri? Onigiri can be the best option when you're hungry and need a quick meal. If you think that all seafood onigiri in Japan is halal, then you are totally wrong! *shock*  Sometimes it contains alcohol in other types of forms, such as mirin(sweet sake) or alcohol spray in the finishing process. Some Onigiri also uses emulsifiers which are animal derived. Seven eleven has two types of onigiri that are safe to be consumed by Muslim: Salted Onigiri (塩むすび) and Salmon Onigiri (Barcode: 2040948121724).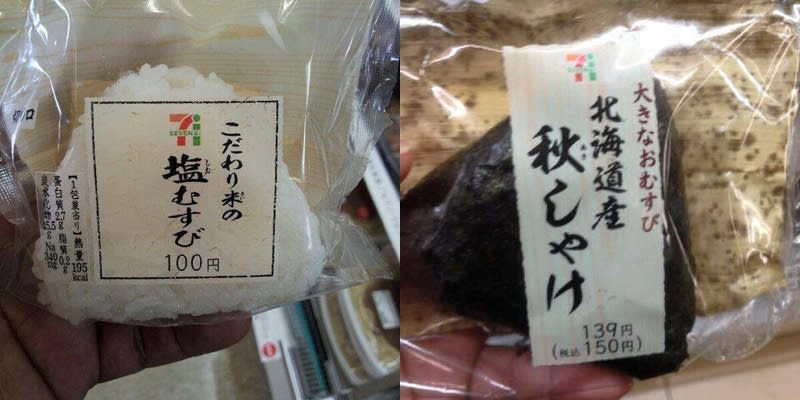 Source: Halal in Japan
*Status was  confirmed by Halal In Japan on 27 July 2016
Family Mart also has a salmon onigiri flavour (紅しゃけ) that is okay to be consumed by Muslim. One might not be enough though, you may want to buy two to three Onigiri to fuel up your energy before starting your adventure.
Source: Halal in Japan
*Status was  confirmed by Halal In Japan on 27 December 2016
Other than these onigiri's you can also try out other flavoured onigiris by showing our Muslim Card to the staff and let them show which one is the edible one ;)
5.  Family Mart's Strawberry Sandwich (¥198)
A strawberry sandwich? A dessert or a meal? Only in Japan (lol). If you're up for something sweet for breakfast you might want to try out Family Mart's strawberry sandwich which is surprisingly tasty and of course, Halal-friendly! Even though it looks like a heavy dessert, but it actually tastes quite light that you may not be satisfied with just one piece. The sandwich does not use any alcohol and animal derived substance in the ingredients, so even though it is not Halal certified it is InsyaAllah okay to be consumed by Muslim.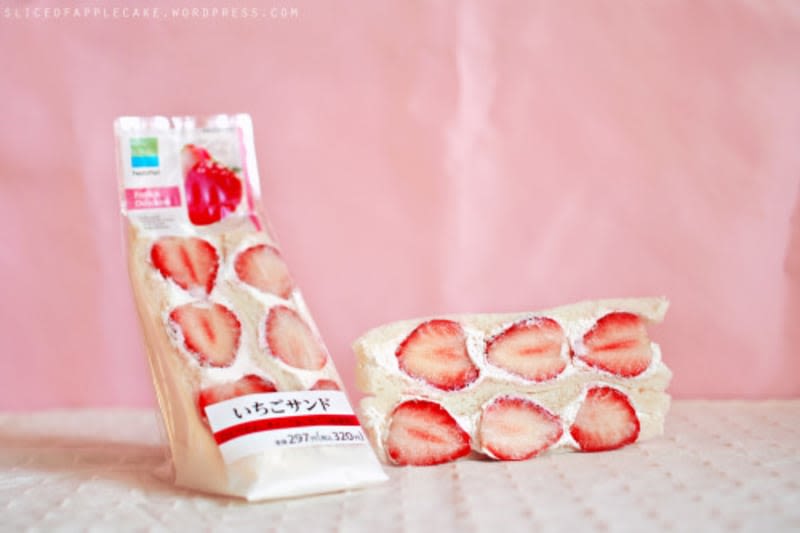 Source: Slice of apple cake
*Status was  confirmed by Halal Japan on 18 February 2016

6. Morinaga Pure Milk (¥184)
Rushing for a very packed itinerary? grab some milk box at the nearest konbini and your tummy will be thankful for it! But don't just grab any random milk you found in the refrigerator because a lot of them use animal based emulsifier which can't be consumed by us. Pick this Morinaga pure milk (まきばの空) as your choice as they use 100% raw milk which is full of minerals, calcium and vitamin D. And it is not only healthy for your body but also good for your wallet :p. It only costs you ¥184 for 1,000 Ml full of pure milk, what a bliss! You can have your sandwich, bread, or onigiri together with this 100% pure milk from Morinaga for a perfect breakfast!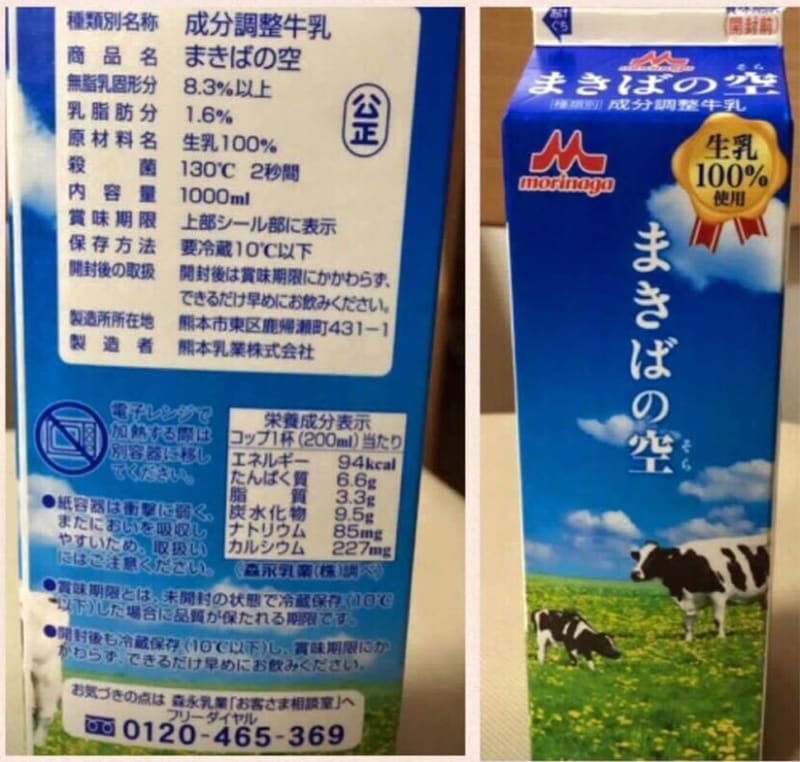 Source: blog.livedoor.jp
*Status was  confirmed by Halal In Japan on 14 April 2016
7. Bulgaria Meiji (¥184 – ¥250)
If you are not very fond of pure milk, choose yoghurt instead. These Bulgaria Meiji yoghurts (ブルガリア) that come in many different flavours can be an appetising and healthy option for your daily breakfast. These yoghurts have good probiotic bacterias that are needed by our body.  You will be in love with its right amount of sweetness and the fact that it will make your digestion system even healthier. Most importantly, Bulgaria Meiji is alcohol-free and only use plan-based ingredients, hence Insha Allah it is safe for us to consume this yoghurt.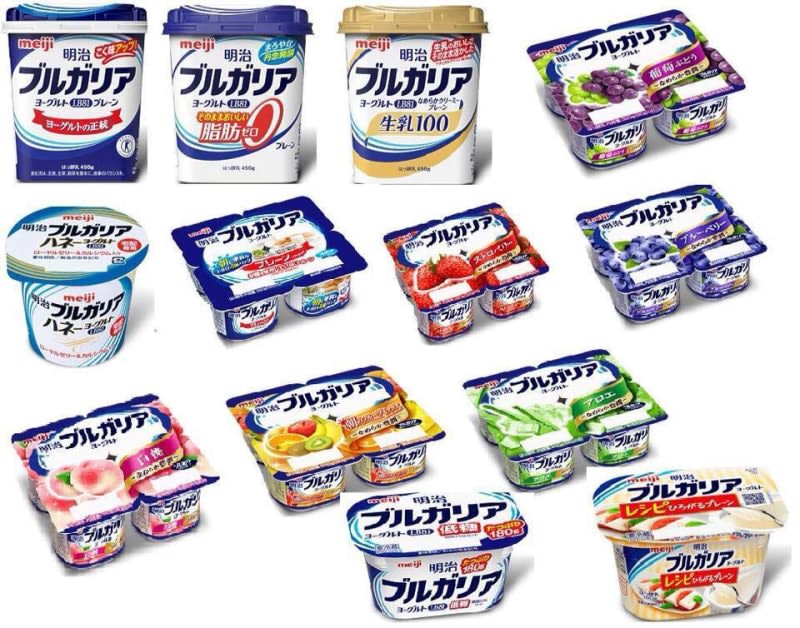 Source: Halal In Japan
*Status was  confirmed by Halal In Japan on 6 June 2016
8. 7 Eleven's Caffee Latte & Mocha (¥150 – ¥250)
Are you that kind of person who can't function in the morning without a cup of coffee? if it's a yes then you should probably head up to the nearest 7 eleven and grab some of their coffee lattes or mocha. The steamed milk or chocolate that added to the coffee lessen the strong effect of caffeine that sometimes can hurt your empty stomach. So having this coffee, you can still have a cup of coffee to start your day without hurting your belly. These four variants of coffees in 7 eleven do not contain any non-Halal substances so you can pick one that suits your taste bud the best!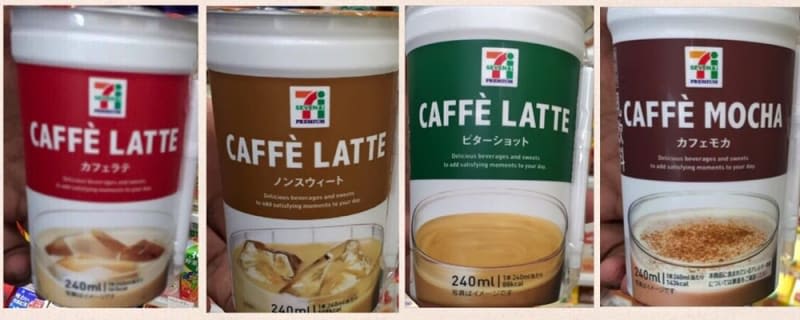 Source: Halal Japan
*Status was  confirmed by Halal Japan on April 2016
9.  Soyjoy Bar (¥108)
If you are on diet program but cannot resist the temptation to munch snacks, this vegetarian snacks can be a win-win solution for you. Soyjoy bar replaces wheat flour with soybeans flour, making it rich in nutritions from vegetable protein, soy isoflavones, to dietary fibre. The ingredients are all plant based, thus it is safe for Muslim. Trying eating 2 to 3 bars of these snack and we guarantee you won't feel hungry until your lunch time *yay!*.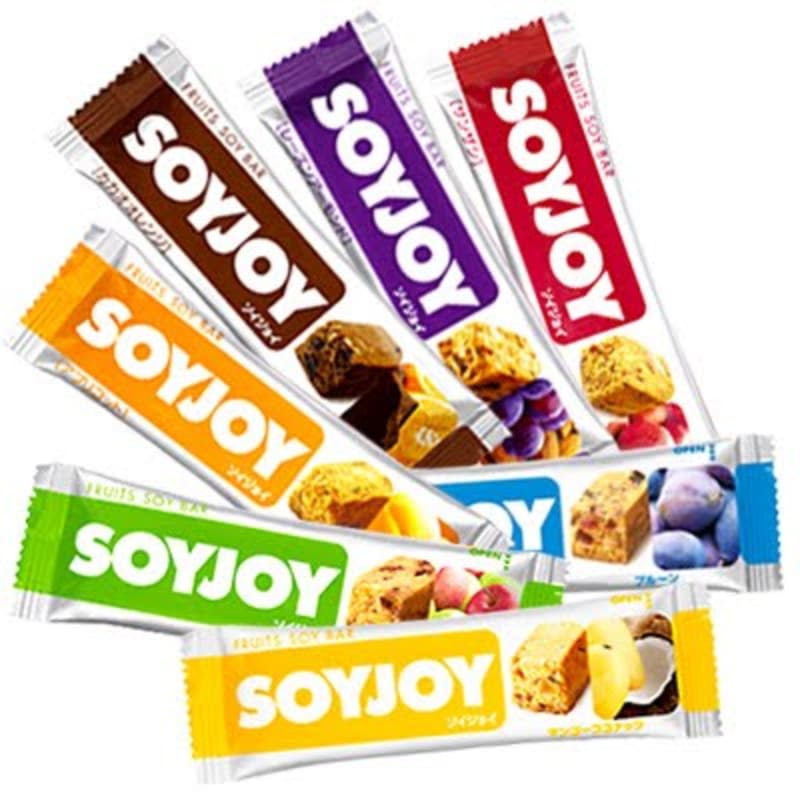 Source: simplygluten-free
*Status was confirmed by Ishikawa Halal List

Alhamdulillah now you have a list of halal konbini stuff you can buy as a daily breakfast to keep you energised throughout the day. However, if you prefer to have a heavy meal instead, you can easily find Halal friendly restaurants nearby your place in Halal Navi apps. You will be surprised with the many kinds of halal cuisines that Japan has to offer.
*Disclaimer: All product Halal information are obtained from stated sources on publishing date.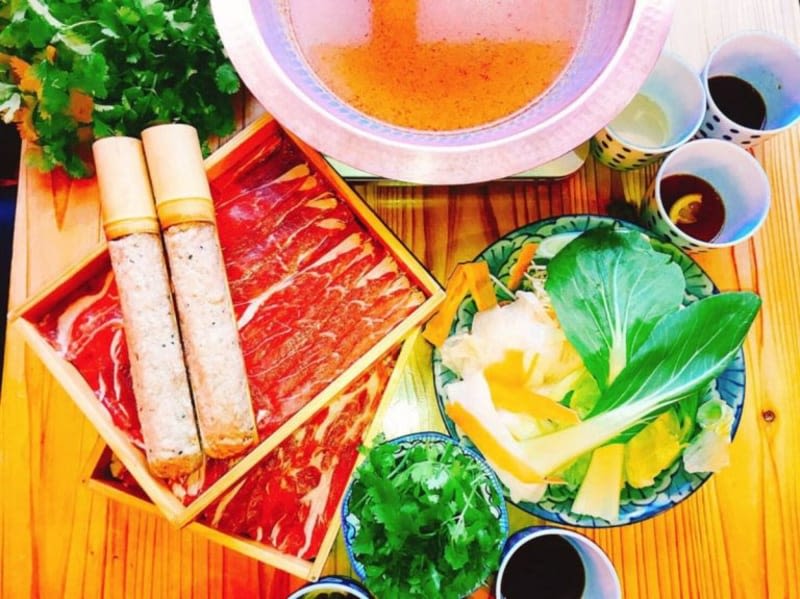 unlimited Halal deals redemption worth up to 50,000YEN !
Get up to 50,000YEN worth of exclusive coupons for Halal restaurants and services in Japan with Halal Navi Bundle Deals. Redeem yours today!Get Deals
Now that you've checked out 9 CHEAP & MUSLIM FRIENDLY BREAKFAST YOU CAN EASILY FIND AT CONVENIENCE STORES, its time to hit the streets and get going! There are more to discover along the way! To experience Tokyo's main highlights within a day, you can get the tour ticket through Klook here.
Dot get lost! Download Halal Navi app, your Muslim travel companion.