6 Things You Can Do Around Shinjuku in One Day
Talking about Tokyo, especially Shinjuku is like a never-ending story. Once you step into every district, you will see and experience a lot of things. Trust me, the list that I'm about to show you is just a small scale out of hundreds of things that you may find in Shinjuku. These are the least of the lists that you can do in Shinjuku in 1 single day. Let's see a bit closer, shall we?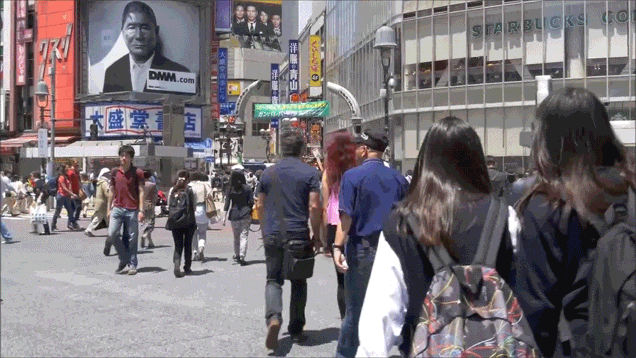 1.Morning Gaze at Shinjuku Gyoen Park
If you one of the biggest fan of the animator Makoto Shinkai, who also made the famous anime 'Kimi No Na Wa' (Your Name), then you must be familiar with the park, Shinjuku Gyoen.
Take another step to the right after you arrived in Shinjuku Gyoen Mae subway station, then you will find yourself in the middle of a forest in Shinjuku! The park inspired Makoto Shinkai to make the same scenery in his animation titled 'The Garden of Words', Shinjuku Gyoen! This park is really quite yet peaceful garden in the middle of crowded town.
The park's spacious lawns, meandering walking paths, and tranquil scenery provides a relaxing escape from the busy urban center around it. During spring, Shinjuku Gyoen becomes one of the best places in the city to view cherry blossoms. Shinjuku Gyoen originated during the Edo Period (1603-1867) as a feudal lord's Tokyo residence. Later it was converted into a botanical garden before being transferred to the Imperial Family in 1903 who used it for recreation and the entertainment of guests. The park was almost completely destroyed during World War II but was eventually rebuilt and reopened in 1949 as a public park. Some parts of the park have its own theme and particular pavilions. For example, there is the original Japanese landscape garden, the French garden and English landscape garden.The rest of the park consists of forested areas, lawns and several structures including a restaurant, an information center, and an art gallery. There is also a beautiful greenhouse with tropical and subtropical flowers that you can see in different seasons.
Information:
| | |
| --- | --- |
| Address | 11 Naitomachi, Shinjuku, Tokyo 160-0014, Japan |
| Opening Hours | 9.00 - 16.30 |
| Admission | Adult ¥200 |
| Access | Ten minutes walk east from the "New South Exit" of JR Shinjuku Station or a five-minute walk from Shinjukugyoenmae Station on the Marunouchi Subway Line. Okido Gate is also a five-minute walk from Shinjukugyoenmae Station on the Marunouchi Subway Line. Finally, Sendagaya Gate is a five-minute walk from JR Sendagaya Station on the local Chuo/Sobu Li. |
2. Have a Halal 'Slurp' in Shinjuku Gyoen Ramen Ouka
Tired of waiting and wandering for your 'the one' in Gyoen Park, take another walk to the other side until you reach little Hanazono Park. There you will find the famous Shinjuku Ouka Ramen which is one of the first Halal Ramen that opened in Tokyo! Do bare with its long line, because you are not the only one who looks forward to tasting the Halal Ramen here hohoho.
Relax, if there's a long line, put your name on the board, and chat with others while waiting your turn. I've done this so many times just to get the delicious ramen and meat Tsukune from this restaurant.  It's a bonus while waiting for the line because you can add another friend to your list! If you are lucky enough, you can just go straight inside and choose your menu. There is Halal Spicy Ramen, Halal Ramen, and also Vegetarian Ramen. The services are tip top! Lastly, here is come the slurp' part that I mentioned about.. The staff will suggest you try 'Ochazuke', one of the Japanese ways to enjoy a soup meal with rice. In Ochazuke, you have to pour the soup of the ramen into the bowl of rice that served. Then, you will have to 'slurp' it until the last drop, well it is too delicious to have some leftovers! The taste of the fish broth will drive you away. If you don't like fish but still want the chicken meat as the topping? Just ask for the Halal Ramen with vegetarian broth, you still can have all the elements on the menu. At the end, you will serve a cup of ginger tea as closing.
Information
| | |
| --- | --- |
| Address | Shinjuku 1-11-7 , Shinjuku, Tokyo, 160-0022, Japan. |
| Phone | 03-5925-8426 |
| Opening hours | Monday is Holiday / Open from 11.30 - 15.00 (Lunch Hour) / Open from 18.00 - 21.00 (Dinner) |
| More info | Shinjuku Ouka Ramen |
| Access | 7 minutes walk from Shinjuku Gyoen Mae station. Near Hanazono park and just beside the Italian restaurant |
3. A Corner of Memories, Omoide Yokocho
Have you been to a corner where you can see a lot of shops lining side by side and looks so vintage? Then, maybe you are in Omoide Yokocho. Why is it called 'Omoide'? Looks like you have to trace the history a little bit.
Around 1946, the district was a devastated land covered by wreckage. There used to be stalls selling clothes, shoes, necessity products such as soaps in front of the station, and 30 to 40 booths sheltered with reed screens selling Oden, boiled potatoes, boiled red beans, tempura, tsukudani (seaweed boiled in soy sauce) and used books. Sadly, all were completely destructed by fire. After the disaster, a black market consisted of stalls divided by boards appeared during the controlled economy era. People gathered at Shinjuku, and started to run their own businesses. Most of the businesses here are all about food. You will find traces of that time in some Yakitori stalls or Motsu-yaki shops which sums up to around 20 shops. Since then, "Omoide-Yokocho (Corner of Memories)" at Shinjuku West gate has continued to develop with its inherited taste offered with reasonable prices, and warm hospitality. There you go, Omoide Yokocho with all the memories plus with tons of restaurant located nearby.
Information:
| | |
| --- | --- |
| Address | 160-0023 Tokyo, Shinjuku-ku, Nishishinjuku, 1−1−1 |
| Phone | - |
| Opening hours | - |
| Nearby Halal Restaurant | Thali-ya Shinjuku |
| Access | From Shinjuku Station East Exit, walk along the left side. Before you reach the road, you will see a pedestrian underpass on your left. Follow this underpass, and within seconds walking straight, you will find the green neon signs above the alleys. |
4. Experience The Feudal Era in Samurai Museum, Kabukicho
Cross of the most crowded passing in Shinjuku, take a path surround by the building and go further a little away from the main station of Shinjuku. You will find a district called Kabukicho. One tips for you, It's recommended to explore this district during daytime due to its 'reputation'.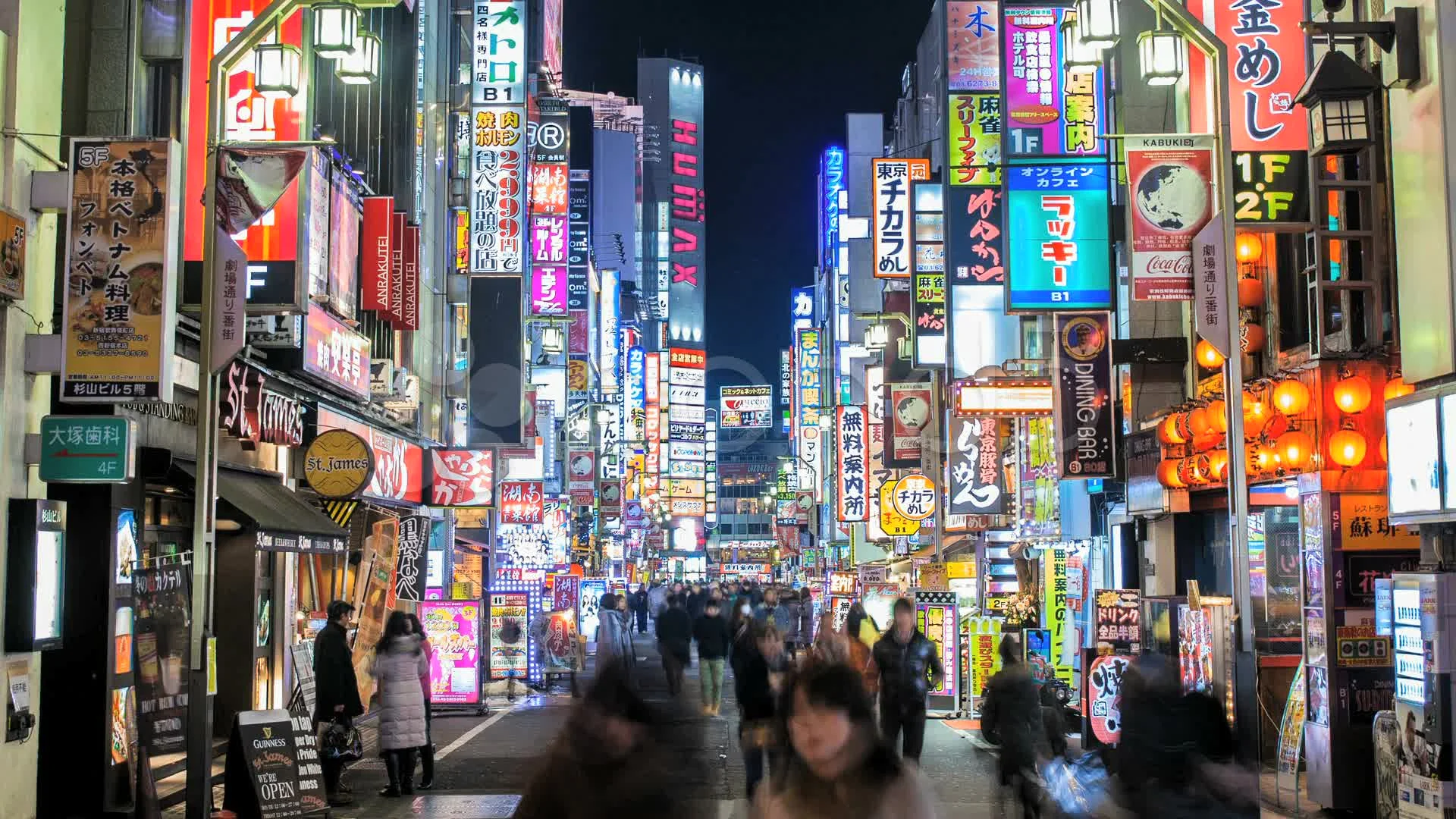 There is (a secret) Samurai Museum in Kabukicho. Why it's a secret spot? Because it's a little bit tricky to find this museum (adventure time!). Once you arrived at the museum, the guide will explain the history, the type and also how to dress like a samurai! It's such a nice museum because they also have English speaking guide who will assist you everywhere and answer all your questions. The entry ticket is 800- 1,800¥ with the guide and if you come in specific time, you can also see the 'battle' performance of Samurai there for free.
Information
| | |
| --- | --- |
| Address | 11 Shinjuku-ku, Tokyo Kabukicho 2-25-6 |
| Phone | 03-6457-6411 |
| Opening hours | 10:30~21:00 (Last admission20:30) |
| Nearby Halal Restaurant | Siddique Kebab Kabukicho |
| Access | Tokyo Metro Fukutoshin line , Toei Oedo Line Higashi-Shinjuku Station A1 No. 6-minute walk from Exit. A 10-minute walk from Tokyo Metro Marunouchi and Fukutoshin line , Toei Shinjuku Line sanchome Station |
5. Behold The Super High-Technology Toilet at Toto Showroom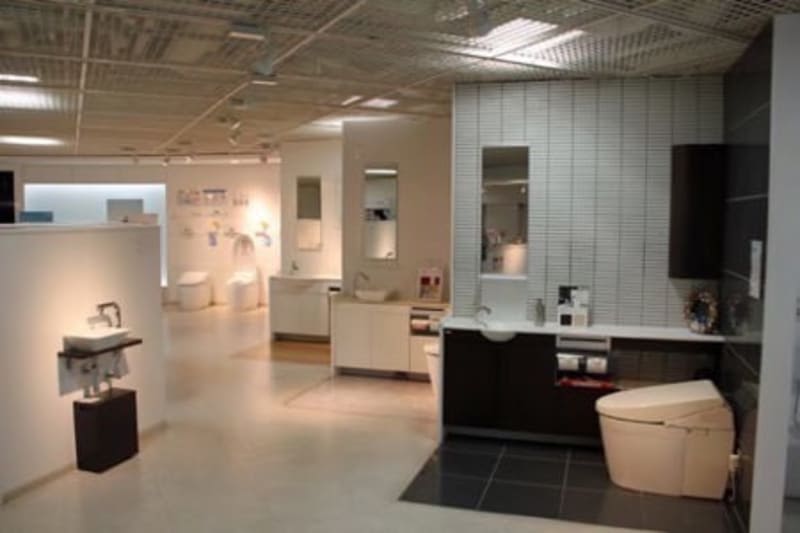 You may find yourself being dragged into a feudal time, but let's take you back in recent time because you maybe need to go to the toilet. Yes, toilet…not the usual one, because it's the toilet showroom! Maybe you are surprised as many people who came to Japan. You may be surprised at how much button you can find in one single toilet in Japan. Well, let's go to the Second Building of Sunroute Plaza Hotel then go to its 7th and 8th floor. There, you can find  a very cool toilets all around you. Not just toilets, but also all of the well-developed bath that you can find ever! Here, you can also get some free tea or coffee from the machine on each floor.
Information
| | |
| --- | --- |
| Address | JR Minami Shinjuku Bldg. 7F–8F, 2-1-5 Yoyogi, Shibuya-ku |
| Phone | +81 120-431-010 |
| Opening hours | 10:00 – 17:00, Closed on Wednesday |
| Nearby Halal Restaurant | Tanden Yoyogi Branch |
| Access | 3-min. walk from JR Shinjuku Station New South Exit 2-min. walk from Toei Oedo Line / Keio New Line Shinjuku Station Exit A1 2-min. walk from Toei Oedo Line Yoyogi Station North Exit A3 3-min. walk from JR Yoyogi Station 5-min. walk from Odakyu Line Minami-Shinjuku Station |
6. Dine in Halal Washoku at Yoshiya
Need another 'time-out' after all that walking around the city? Treat yourself to some Japanese dishes! No need to worries, this Japanese food is all Halal. Yoshiya Shinjuku-ten is one of the traditional Japanese restaurants that offer halal washoku (Japanese dish) for Muslims. You can enjoy the seasonal Saga cuisines here with the Japanese style of serving! There are 3 menus that served in Halal ways here, one of the most famous is spicy fried chicken. I mean, who can resist that?! Yoshiya uses all fresh ingredients to make the food so you can taste the halal Japanese food at its finest.
Information
| | |
| --- | --- |
| Address | 2 Chome-1-1 Nishishinjuku, Shinjuku-ku, Tōkyō-to 163-0410, Japan |
| Phone | 03-5321-0448 |
| Opening Hours | Irregular Holiday / Open from 11.00 – 22.30 |
| More Info | Yoshiya Shinjukuten |
| Access | Shinjuku Metro Restaurant Floor B1F, near Odakyu Station. |
— There is a lot of tourist spot in Shinjuku. Some were traditional but there are new things that you can discover. Both collaborated well and make a good harmony in Shinjuku, thus that makes Shinjuku such a memorable place and it's a must visit place when you come to Tokyo.
Apart for shopping and entertainment purposes, it's actually really easy to find tons of Halal restaurants here in Shinjuku. For easy access and location search, you can just search and save the halal restaurant you want through the Halal Navi application, easy and practical! Till then, make sure to enjoy Shinjuku until your heart content.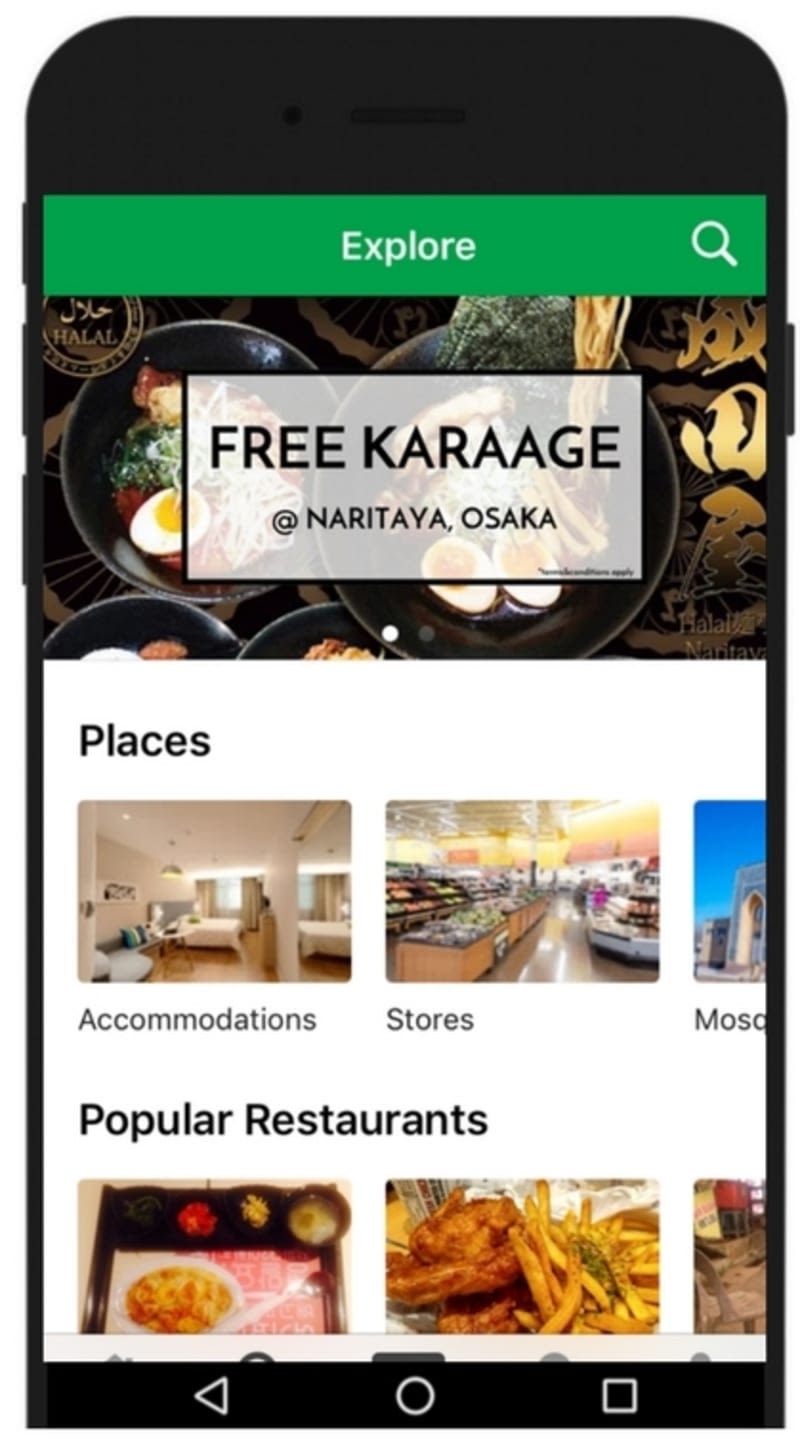 Eat • Pray • Connect - https://halal-navi.com