Top 10 Muslim Friendly Restaurants In Kansai -Updated in 2019!-
As 2017 started, we believe your travel bucket list started too. And we know how you really love and excited for this new exploration because we extremely eager like you do!
What better way to explore Japan other than going through their food culture right? We've introduced top 10 Halal restaurants in Tokyo in our previous article and we are here to fulfil our promises; to explore and to search the best restaurants in Kansai (Osaka, Kyoto, Kobe to name a few) only for you! After all the fingers' sweats and blood (and a growling stomach), we think now is the right time for us to be your imaginary tour guide *wink* and escort you through top 10 Halal restaurants in Kansai, chosen by our Muslim foodies!
1. Ramen Honolu, Osaka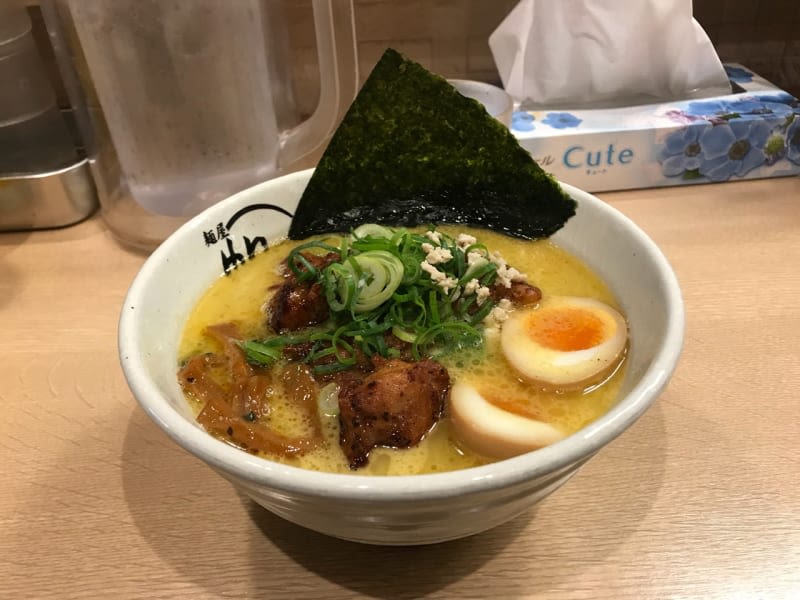 What a bless to have a delicious ramen in Osaka. Even the locals living here are in love with Honolu Ramen. Who doesn't? Their tasty broth will make you slurp down all the noodles and broth a.s.a.p, even before your friend can finish saying "itadakimasu". Be careful if you're ordering the spicy one though, It's only for the brave ones.
Review on Halal Navi :
"Went to eat here many times as it is the first halal ramen shop up in Osaka. The owner is nice, and the halal sign is hung up just above the place where they cook so you can see it clearly." - Amin Mok
| | |
| --- | --- |
| Address | Motomachi, 2-5-27, 1F, Osaka-shi, Naniwa-ku, Osaka, 556-0016 Japan |
| Phone | 06-6710-9604 |
| Halal Tips* | All meats used are Halal Halal status verbally confirmed by staff Use separate utensils for Halal dishes |
| Reservation | Here! |
More info about Honolu
2.  Zerohachi Matsuyamachi Yakiniku
Do you exparience Japanese delicious BBQ? If yes,you should go to Zerohachi Matsuyamachi Yakiniku! You can eat many types of meat certified as Halal by reasonable price here! If you want to eat Halal beaf as much as possible, let's choose the "all-you-can-eat" course. This course let you eat as much beaf as possible for an hour and a half with good price!
Review on Halal Navi :
"The place was so nice. The food was so good. The place was near to Matsumayashi station. Take an exit No. 1 then you can follow the google map. There are 7 table. The staff speak english really. And the price is really reasonable ❤️❤️❤️❤️ recommended!" - Ida J. Miller
| | |
| --- | --- |
| Address | B1F Urban stage APEKS, 4-21 Matsuyamachisumiyoshi, Chuo-ku Osaka-shi, Osaka, 540-0017 Japan |
| Phone | 06-6777-9529 |
| Halal Tips* | All meats used are Halal |
| Reservation | Here! |
More info about Zerohachi Matsuyamachi Yakiniku
3. MATSURI, Osaka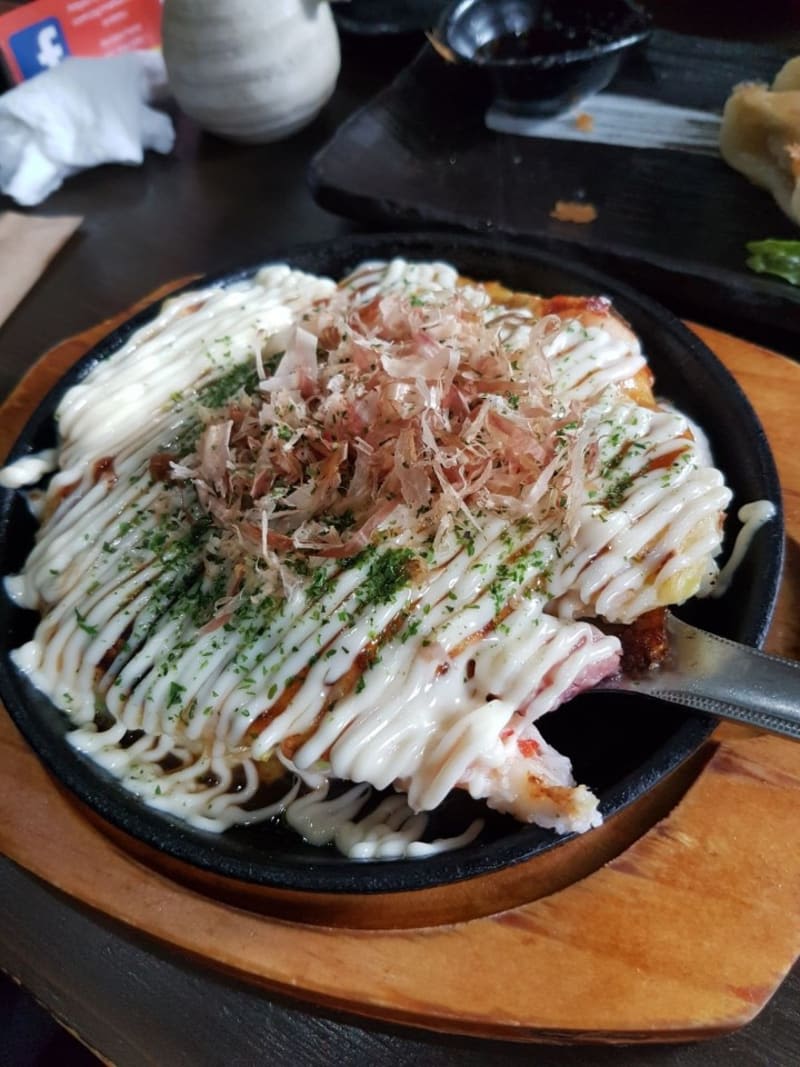 There is the restaurant which serves many kinds of Japanase food certified as Halal in Osaka!This restaurant is MATSURI. You can eat Osaka's local foods, such as Takoyaki and Okinomiyaki. Moreover, you can experience to make Takoyaki by yourself. If you have a chance to visit Osaka, please try it!
Review on Halal Navi :
"Love the okonomiyaki! You should try when you come here. Takoyaki also nice. Staff are friendly and just few minutes walk from noda station. Prayer room provided here. 👍"

-llinur
| | |
| --- | --- |
| Address | 3-27-17 Yoshino, Fukushima-ku Osaka-shi, Osaka, 553-0006 Japan |
| Phone | 06-6940-6633 |
| Halal Tips* | Muslim friendly |
| Reservation | Here! |
More info about MATSURI
4. Ali's Kitchen, Osaka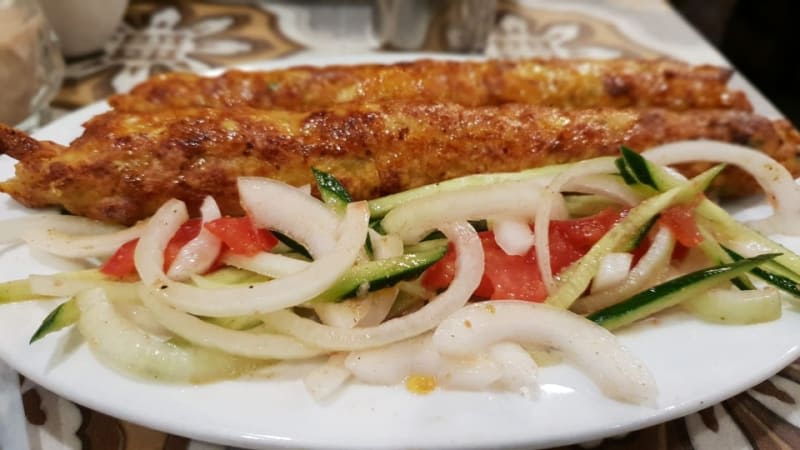 Looking for something warm and hot dish after a chilly day? Or maybe you are a hot person wanna be?*fuhh*.  Their lamb biryani that will keep you warm with their aromatic rice and their soft grilled marinated lamb, is a must-try. It will surely make you appreciate the unique combination of spices and ingredients, and definitely will make you come again for more! If you are not a fan of biryani, they also serve all kind of Arabic food, like kebab, falafel and even Humus, to be tried out by people like us *food lover United*.
Review on Halal Navi :
"Ali's Kitchen serves the best biryani in Japan! Both Ali's Kitchen restaurants in Osaka and Kobe never failed to satisfy my biryani cravings. I frequented the place for lunch or dinner during my 8 month stay in Kansai. Having moved to Tokyo recently, I am still looking for a biryani place that can make me forget about Ali's kitchen" -Ainuddin Helmi
| | |
| --- | --- |
| Address | Chuo-ku, Shinsaibashi Suji 1-10-12 B1, Osaka, Osaka, 542-0085 Japan |
| Phone | 06-4708-5745 |
| Halal Tips* | Vegetarian meals available Menu labelled Halal Owner/staffs are Muslim |
More Info about Ali's Kitchen
5. Malaysia Boleh, Osaka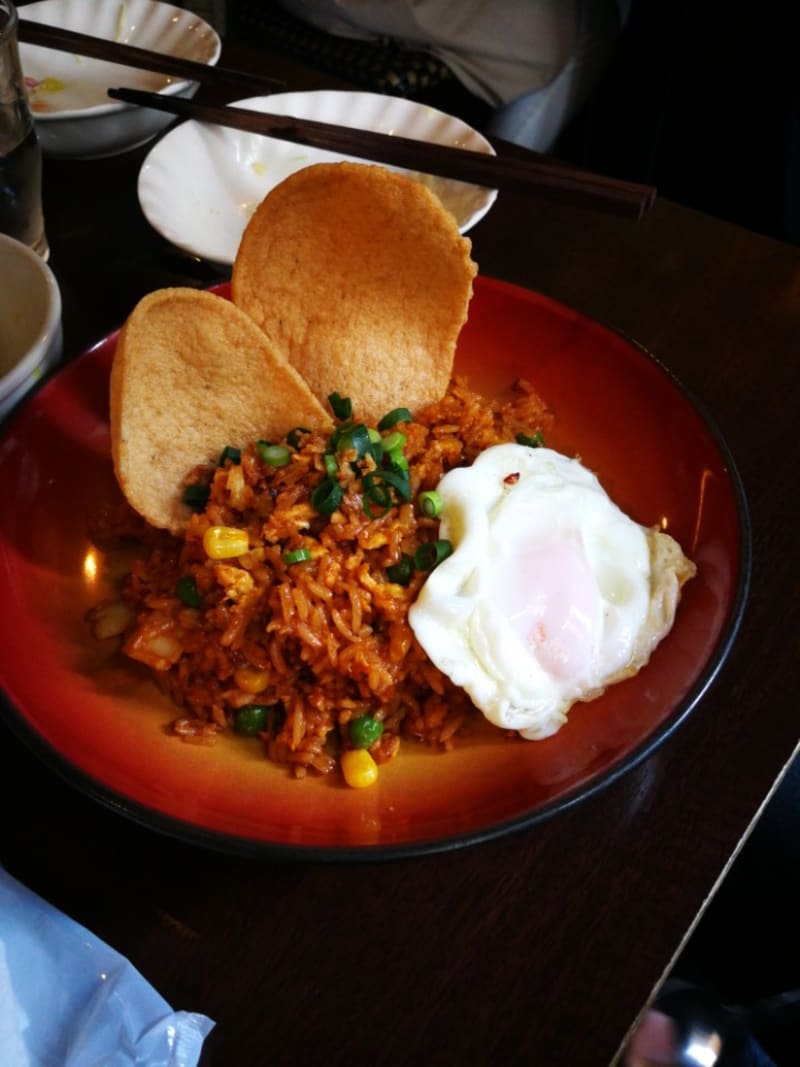 Craving for Malaysian food in the middle of Japanese fusion? After eating sushi for your whole trip, you might miss the taste of home and this restaurant offers just that. They serve Malay-Thai dishes such as fried rice, curry and even pisang goreng!
Review on Halal Navi :
"A must go place whenever I'm in Osaka. The place is beautifully decorated. The owner is friendly. And, most importantly it serves delicious food - the main reason that kept me coming back for more. Nasi Goreng and Fried Kuey Teow are my favourite here." - Ainuddin Hilmi
| | |
| --- | --- |
| Address | Kita Oyodominami 1-4-20, Osaka, Osaka, 531-0075 Japan |
| Phone | 06-6450-1128 |
| Halal Tips* | Only chicken is Halal Halal dishes available upon request Seafood menu is available |
More info about Malaysia Boleh
6. Sojibo, Osaka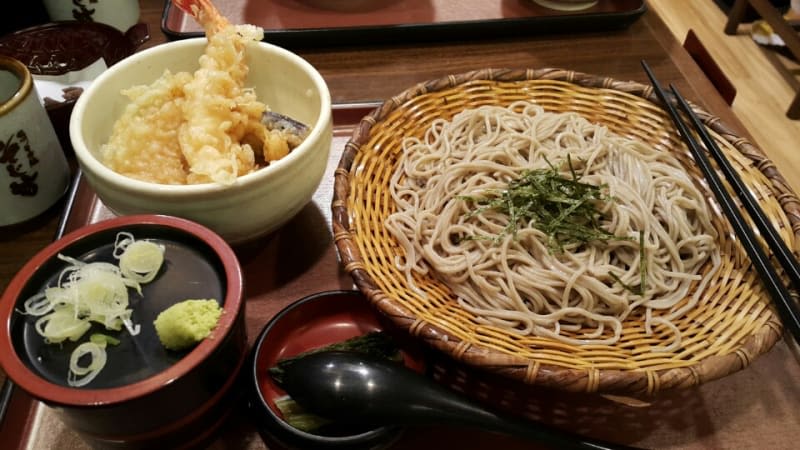 You want to try Japanese food as soon as possible after arrving at Japan, right? Kansai International Airport has Japanese noodle (Soba) restaurant. Sojibo is served Japanese "Soba", which is certified as Halal. Please try eating Soba with "Wasabi", which is Japanese spice with good flavor!
Review on Halal Navi :
"My husband who is not a noodle eater says this, "Can we stop eating Maggi and come here?" Surprisingly the Soba noodles we had, (he had hot soba while I had cold soba) lasted us till 6pm in the evening. It is superb. Seriously, from the Matcha tea, to the Tempura bowl, and the Chicken bowl.. PERFECT." - Siti Zafirah Khamdan
| | |
| --- | --- |
| Address | 3F Terminal Bldg Kansai International Airport, 1 Senshukukonaka, Tajiri-cho Sennan-gun, Osaka, 549-0011 Japan |
| Phone | 072-456-6519 |
| Halal Tips* | Certified by Malaysian Halal Consultancy & Training Agency |
More info about Sojibo
7. Persian & Indian Halal Arash's Kitchen, Kyoto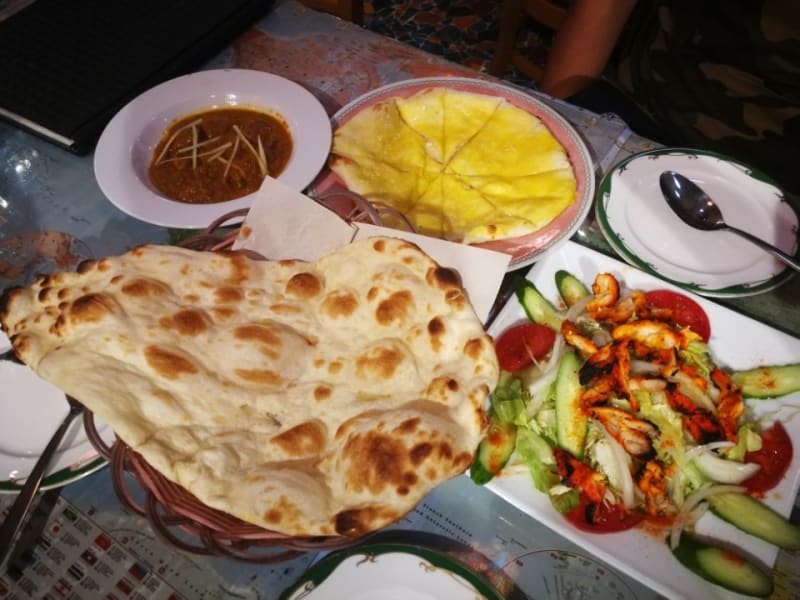 If you bring a group that have different tastes on food, It's impossible not to stumble onto this restaurant; Persian & India Halal Arash's Kitchen. They serve a diverse choice of food from strong spices until western dishes. We suggest you try their best-seller, Fish and Chip and tasty salad dressings (I mean, fish and chips in an Indian restaurant? What could possibly be more interesting than this).
Review on Halal Navi :
"...Of all the kebabs I've tasted so far, this one has the juiciest meat.There are other more tasty kebabs for sure but most are a bit dry. This one isn't. If only this restaurant is in Tokyo, I think I would have visited it quite frequently." - Yukimura Sanada
| | |
| --- | --- |
| Address | Sun Plaza 4, Shogoin Sannocho, Sakyo Ward, Kyoto, 〒606-8392 Kyoto, Japan |
| Phone | 075-7464-769 |
| Halal Tips* | Halal dishes are available upon request Use separate utensils for Halal dishes Vegetarian meal is available |
More info about Persian & Indian Halal Arash's Kitchen
8. Bagus, Osaka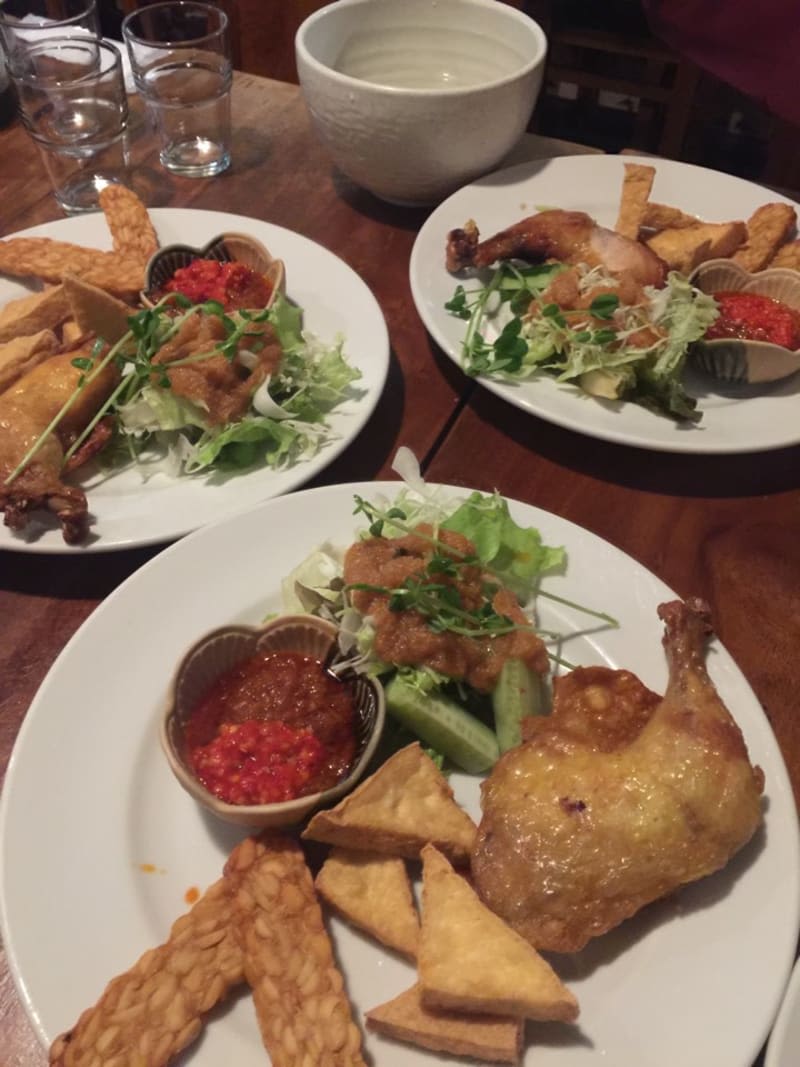 Suit it with the name BAGUS (read: good in Indonesian) as they served "bagus" Indonesian foods for those missing the authentic taste of home. They serve all kind of Indonesian foods such as Sate, Gado-gado, Soto Ayam and much more! With friendly waiters to serve you, you will feel like home instantly. Not to mention this restaurant is easy to find and near to Nakatsu Station, near Osaka station.
Review on Halal Navi :
"Super friendly waiter and satisfying variety of dishes" -  Audi Diana
| | |
| --- | --- |
| Address | Second Orient Building 1st floor, 1-9-11 Nakatsu, Kita-ku , Osaka City, Osaka, 531-0071 Japan |
| Phone | 06-6450-1128 |
| Halal tips* | All meats used are Halal Owner/staff are Muslim Halal status verbally confirmed by staff |
More Info about Bagus
9. Naritaya Halal Yakiniku, Kyoto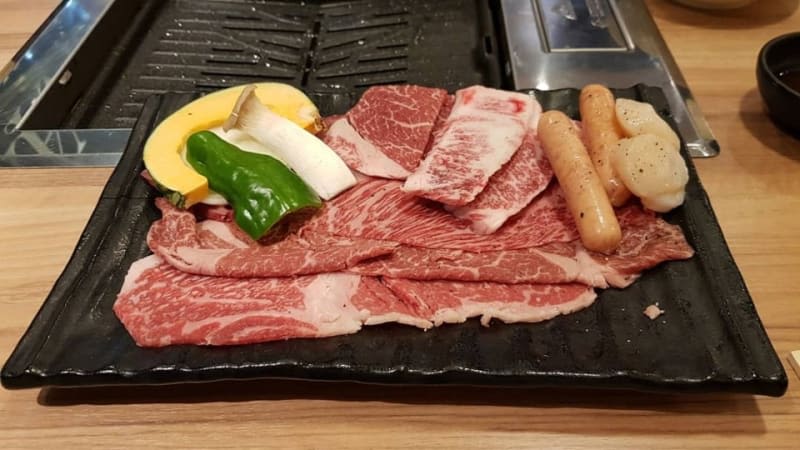 Make your way down to row of street with small shops in Kansai and chance are your nostrils will pick up the fragrance of grilled meat *sizzle sounds*, and don't panic if your mouth is watering, because Naritaya Halal yakiniku offers halal Wagyu beef for customers that seek to either a pure taste of Japanese meat, and sizzle it either to fully cook or half cook. Your choice! Your Kansai trip would not be complete if you haven't experienced this melt-in-mouth (literally) meats.
Review on Halal Navi :
"...The ambience is good, lots of seating and it's especially cosy at night when we came. Try their selection kimchi, they did it with squid as well as the traditional cabbage. A must visit! Don't let the price deter you, you're getting good quality halal wagyu that's difficult to find elsewhere. Skimp on other things!" - Najah Nasseri
| | |
| --- | --- |
| Address | Rinkacho, 422-2, 1F, Higashiyama-ku, Kyōto, 605-0062 Japan |
| Phone | +81 (0)75-531-8200 |
| Halal Tips* | All meats used are Halal Menu labelled Halal Use separate utensils for Halal dishes |
More Info about Naritaya Halal Yakiniku
10. The U-don, Kansai Airport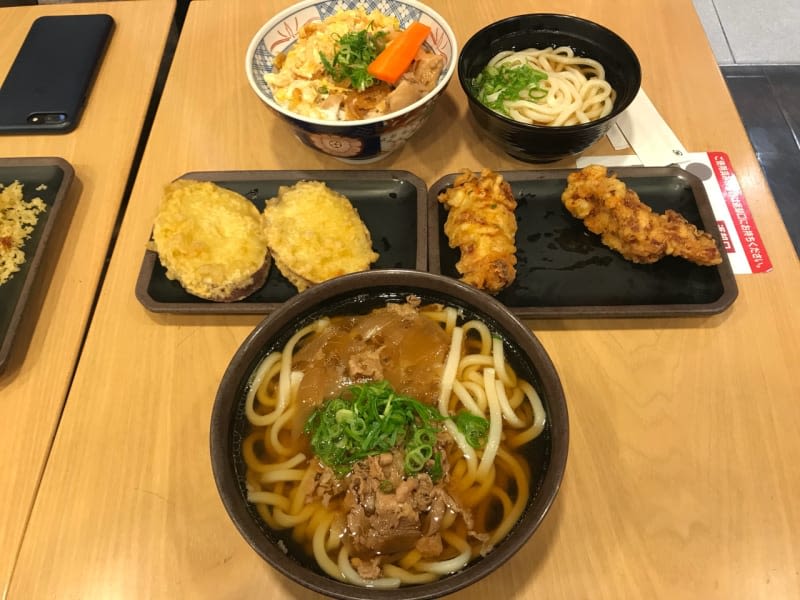 Once you leave the restaurant, all the dishes will scream to you "U-DON have to leave me" *a round of applause for this nice pun!* nice catch.
pic credit giphy
You can bark at the pun joke but please continue applauding for The U-don restaurant that has a great touch on its udon dishes that has delicious soups that you can find in Kansai airport. They even serve Halal Karaage (fried chicken) *screams*. If you don't think the udon are not enough for you, you can add-on few tempuras or even gyudon, a rice bowl topped with beef. We really think your food trip should starts or ends here!
Review on Halal Navi :
"A must go place when you touchdown the Kansai Airport. Certified by Malaysian Halal Cert. The tempura is so nice. Especially the shrimp and chicken. But not the veges tempura. Free drinks. Can choose udon/beef rice. They also sell onigiri" - Sarah Kamarrudin
| | |
| --- | --- |
| Address | 2F, Terminal 1, Kansai International Airport, Izumisano, Osaka, 549-0001 Japan |
| Phone | 07-2456-6515 |
| Halal Tips* | Halal certified by Malaysia Halal Corporation |
More info about The U-don
So, are you drooling in front of your screen yet? Kansai is definitely a one stop food paradise, and as a Muslim, you can still enjoy a wide variety of cuisines even if you are on a Halal diet! Don't forget to bookmark these restaurants on your Halal Navi app to find it easily the next time you visit Kansai, or better yet find more Halal restaurants in Osaka, Kyoto and Kobe with Halal Navi by downloading it below!
*Disclaimer: The halal tips provided in this article are contributed by Halal Navi's user. Readers are advised to reconfirm with the restaurant owner.
Eat • Pray • Connect