5 Menu You Definitely Have To Give A Try At Muslim Friendly Red Lobster Japan
Welcome to Japan, the land of the rising sun and fresh seafood!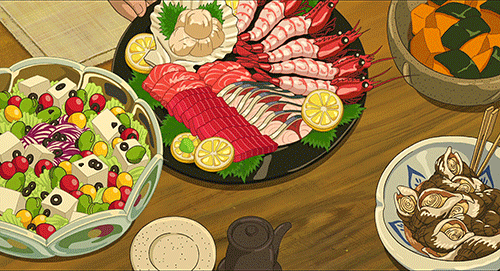 If you're a fan of seafood, Japan is definitely the country you must visit. The seafood here are so fresh that you can even eat it raw (a.k.a the sashimi)! Although most tourists will opt to find this fresh seafood at sushi restaurants, we would like to suggest you a restaurant that will satisfy your seafood cravings especially if you have a lobster craving 😉
Red Lobster Japan, source: PrettyOnline
Red Lobster is an American casual dining chain restaurant with about 24 restaurants of its own, located all over Japan. Red Lobster is well known for its seafood dishes (especially the lobster, obviously!) and they've prepared a special menu book, Muslim Welcome Menu for their Muslim customers. The list of dishes on the menu book had been thoroughly checked and the ingredients used do not contain any animal-derived or alcohol in their ingredients. And what more, at the branches that offer Muslim Welcome Menu, they separate the frying oil for the fried menu. As for now, there are only 3 branches that offer Muslim-Welcome Menu which are, Aquacity, Odaiba (Tokyo), Kamiitabashi(Tokyo) and also Universal City Walk(Osaka), and they would like to increase more branches that are Muslim-friendly in the future! Here's the top 5 Muslim-Friendly menu you definitely have to give a try at Red Lobster, Japan if you want to give it a try!
1. Live Lobster Served Steamed or Baked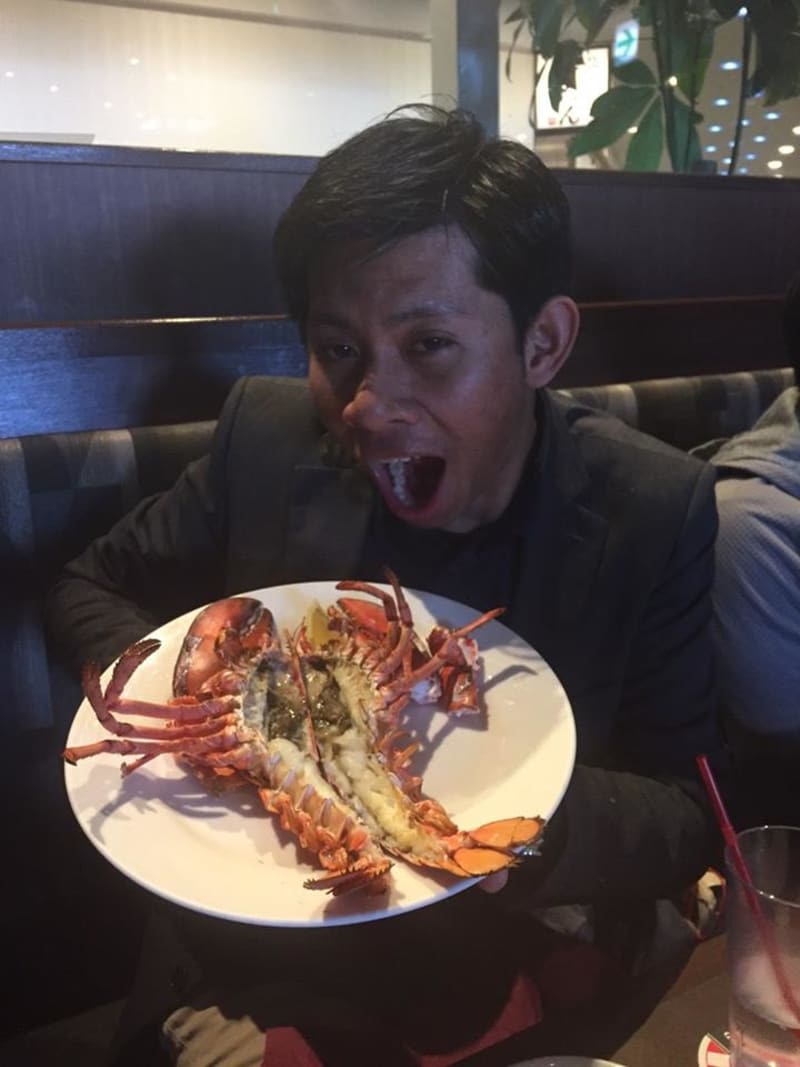 Baked Lived Lobster, source: Halal Navi
Living up to its name, the lobster served here is really one of a kind and the best. You couldn't find fresh lobsters like this elsewhere! To maintain the freshness of the lobsters, they keep live lobsters in the tank and will only start cooking it when you placed your orders. Now how about that for freshness? The meat is huge, juicy and sweet and it will be fun fighting for the last bit of lobster flesh with your loved ones! Try it with the butter sauce for a creamier taste!
2. Baked Oysters with Herbs & Crumbs
Baked Oysters with Herbs & Crumbs, source: Halal Navi
A must-have appetiser as the oysters are fresh from the sea of Japan! With a combination of rosemary, thyme and Italian parsley, baked until golden crisp, it gives out a taste in your mouth that will make you craving for more. So even if you are not an oyster lover, you should really give it a try as it tastes fantastic!
3. Snow Crab & King Crab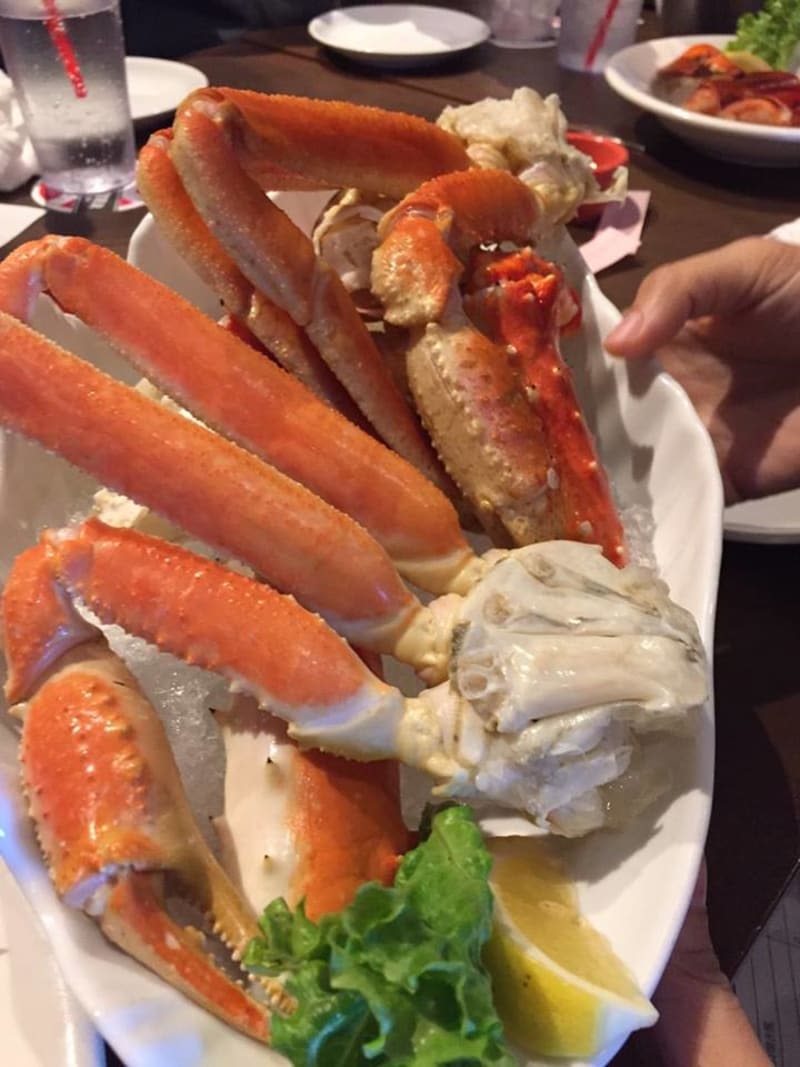 Snow Crab & King Crab, source: Halal Navi
Attention crab lovers, this is a plate that you shouldn't miss out! Why shouldn't you order this combination of Snow Crab & King Crab? Not only it tastes fresh but both of this crabs have their own unique taste. The King Crab is meatier and very filling, whereas the snow crab has a delicate meat and a rich crab taste and it is sweet!
4. Cold Oysters
Cold oysters, source: Red Lobster Japan
Have you ever tasted a really fresh oyster before? If you haven't, here's a place to enjoy it! The oysters are so fresh and juicy, that a small plate won't be enough for one! Just squeeze some lemon on it and have a taste of the sea *wink*
5. Boiled Lobster Claw
Boiled Lobster Claw, source: GuruNavi
Can't get enough of lobsters after ordering the baked or steamed live lobster? Why not add another plate of boiled lobster claw menu to your order? Just like the whole lobster, the meat is juicy and sweet and you can taste the freshness of the lobster as it comes straight from the aquarium in the shop! P.S. "Boiled Lobster Claw" are subject to change and availability so do ask the staff for more information before ordering.
Muslim Friendly Menu At Red Lobster
Other than the lobsters, crabs and oysters, you can also try out their other menu from this Muslim-Welcome Menu as InsyaAllah the ingredients does not contain any non-Halal ingredients. There are also other seafood menu but it may contain non-Halal ingredients and may be fried along with other dishes so make sure you ask for the Muslim-Welcome Menu if you dine in Red Lobster!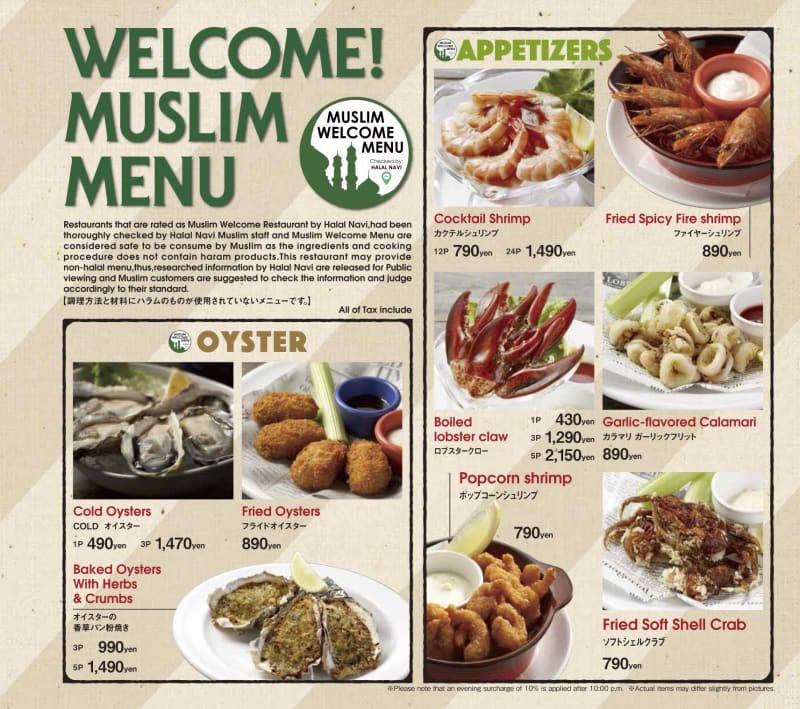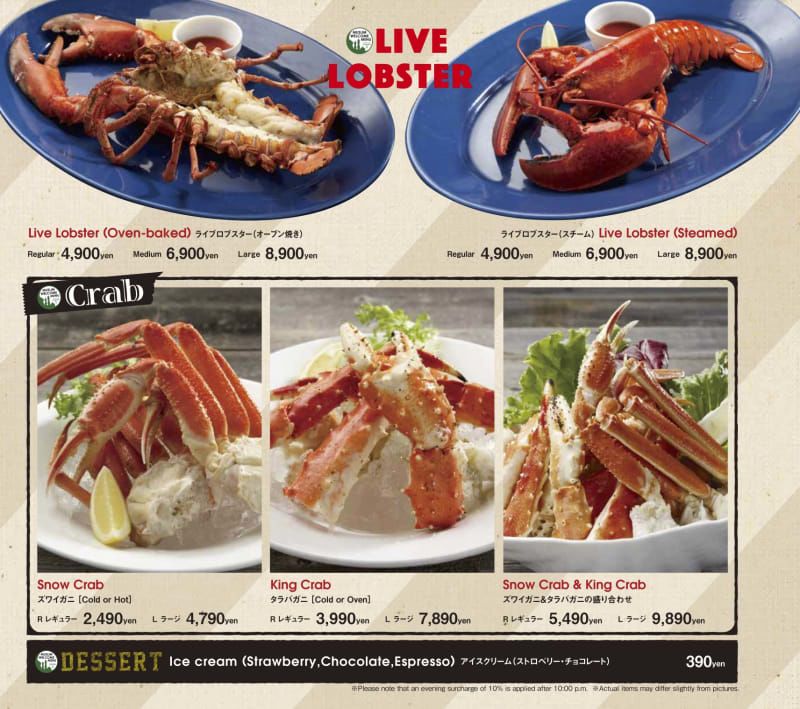 Muslim Friendly Menu are only available at 3 branches (list below), Source: Red Lobster Japan
Red Lobster's Muslim Friendly Branches
1. Aquacity Branch, Odaiba (Tokyo)
InformationPhone :03-3599-5521 Address :Daiba 1-7-1 Aquacity Odaiba 6F, Minato-ku, Tokyo, 135-8707 Japan More info onRed Lobster AquaCity Odaiba
2. Kamiitabashi Branch (Tokyo)
InformationPhone :03-3559-3445 Address : Sakuragawa 3-20-5 , Itabashi-ku, Tokyo, 174-0075 Japan More info onRed Lobster Kamiitabashi
3. Universal City Walk Branch (Osaka)
InformationPhone :06-6940-6351 Address : Konohana-ku, Shimaya 6-2-61 Universal City Walk 5F, Osaka-shi, Osaka, 554-0024 Japan More info onRed Lobster Universal City
------
Did we tempt you enough to try out Red Lobster? *wink* Don't forget to bookmark them in Halal Navi so you can just open it and navigate to the location later when you are already in Japan. You can also save the information offline on Halal Navi so you can view it even without wi-fi. Enjoy your lobsters!