Top 10 Menu You Should Try At Genki Sushi Malaysia
Finding a good and affordable  and not to mention Muslim-friendly sushi in Malaysia is really hard, especially since not many Japanese restaurants can offer the authentic taste without using Mirin. But fret not Malaysians, Genki Sushi Malaysia are now to solve our sushi cravings!
Although Genki Sushi Malaysia are not Halal-certified, they've assured us they are not using any Mirin or Sake (Alcohol) in their sushi and other dishes. Not only they serves sushi but they have other menus as well like udon, ramen and even bento and donburi! You will definitely won't run out of choice if you dine in here.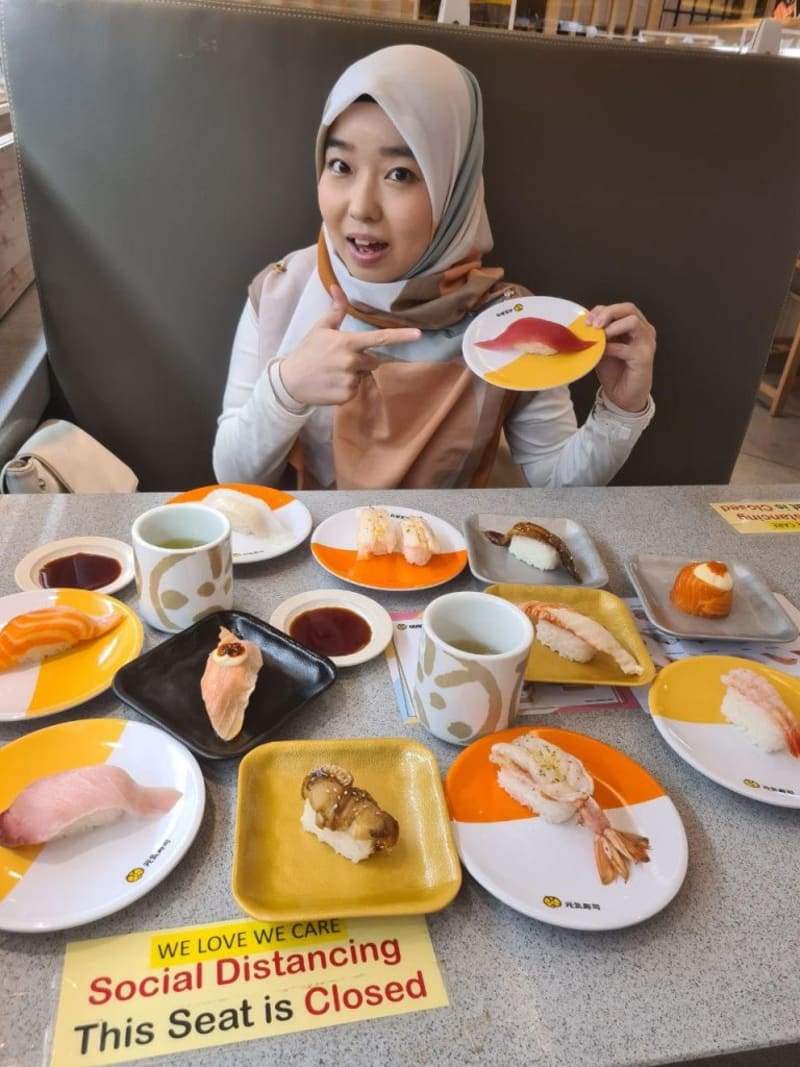 To help you out choosing the right menu during your first visit, here's our top 10 recommendations that you have to try out!
1. Prime Sushi Belly (Daimanzoku) RM4.80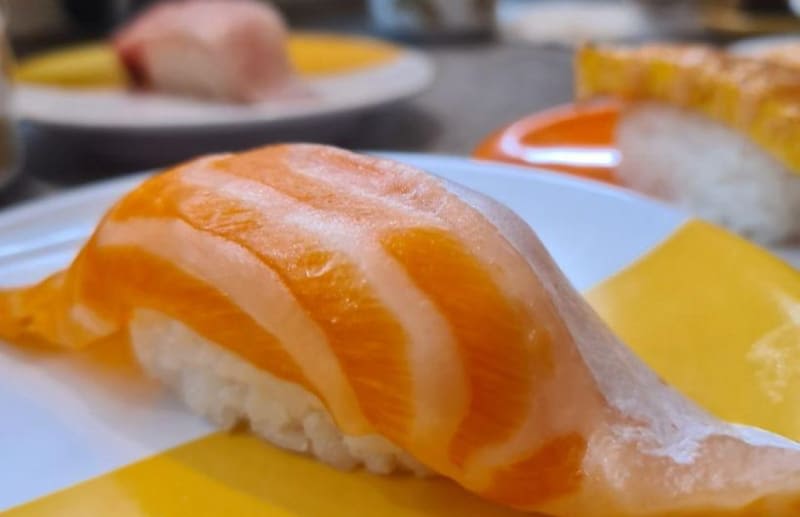 Calling all salmon lover! Their Prime Sushi Belly is the number one menu you should order when dining in Genki Sushi. Their Sushi Belly literally melts in your mouth and the salmon is so huge!
2. Wagyu Sushi (Daimanzoku) RM4.80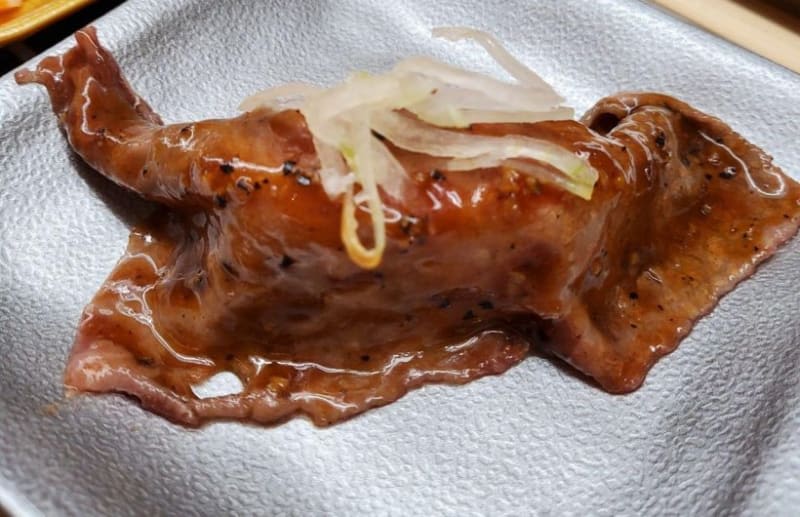 Curious what wagyu taste like? Try their new Daimanzoku menu, Wagyu Sushi! This meat will literally melt in your mouth
3. Seared Boiled Shrimp with Garlic Butter (Seared Sushi)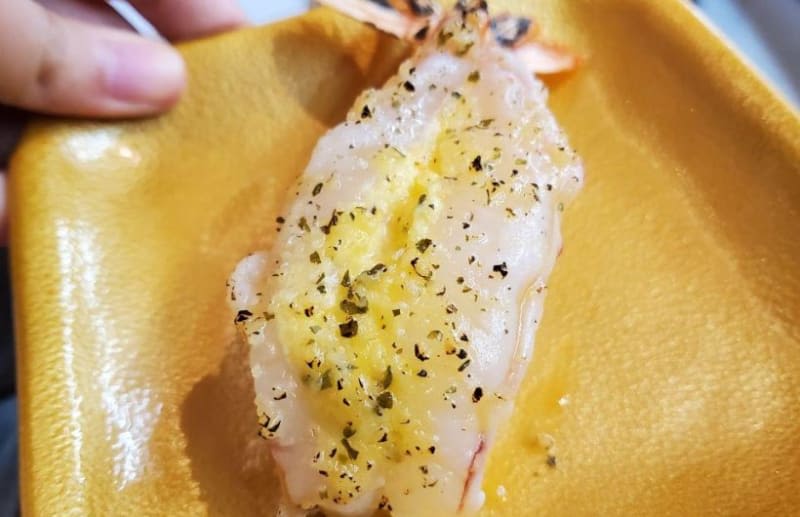 One of the unique menu from Genki Sushi is this Seared Boiled Shrimp with Garlic Butter.  Not only that the shrimp is fresh, the garlic butter elevates the taste of the shrimp that will make you want to order more!
3. Engawa (Olive Flounder Muscle) Sushi - Premium Collection RM4.80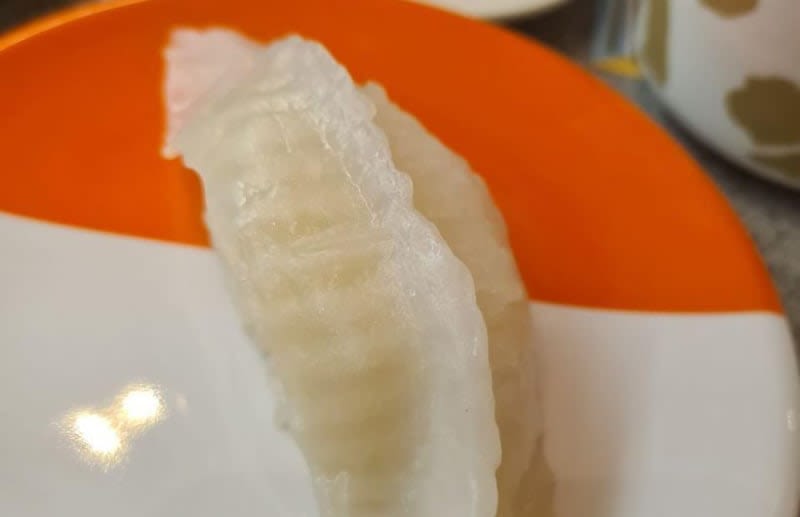 Us Malaysians may not be familiar with Engawa but this is one of the Japanese customers's favourite! This engawa are freshly imported from Japan and of high quality. Give it a try! Who knows it might be one of your new favourite sushi!
4. Hana Maki (Premium Collection) RM9.80
For just RM9.80 you'll be getting 4 salmon-wrapped , Hana Maki sushi! A must order for salmon lover and make sure you have it in one bite to enjoy the taste of salmon sushi with mayonnaise and cod roe!
4. Deep Fried Shrimp Roll (Roll) RM6.80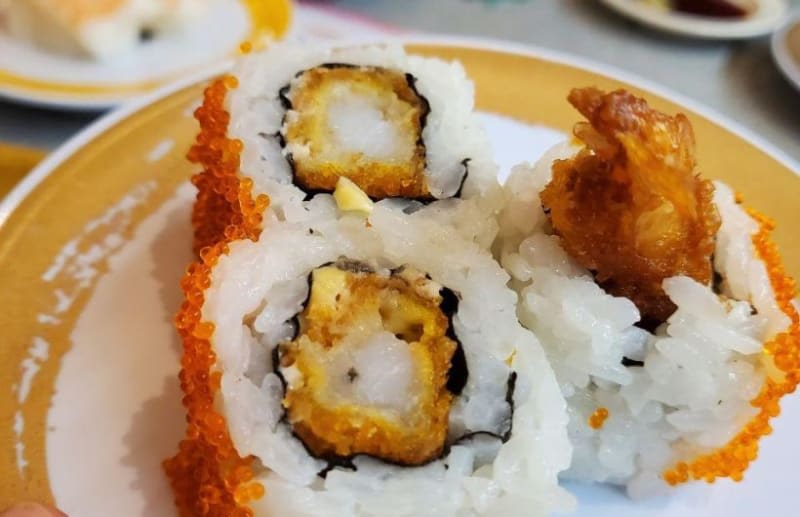 Here's one of our favorite roll menu, Deep-fried shrimp roll of like how Japanese would say it, Ebi Fry! It's best for sharing as one to get to try each piece with only RM6.80 a plate! The shrimp used are not only huge but juicy and crispy!
5. Soft Shell Crab Hand Roll (Hand Roll) RM7.80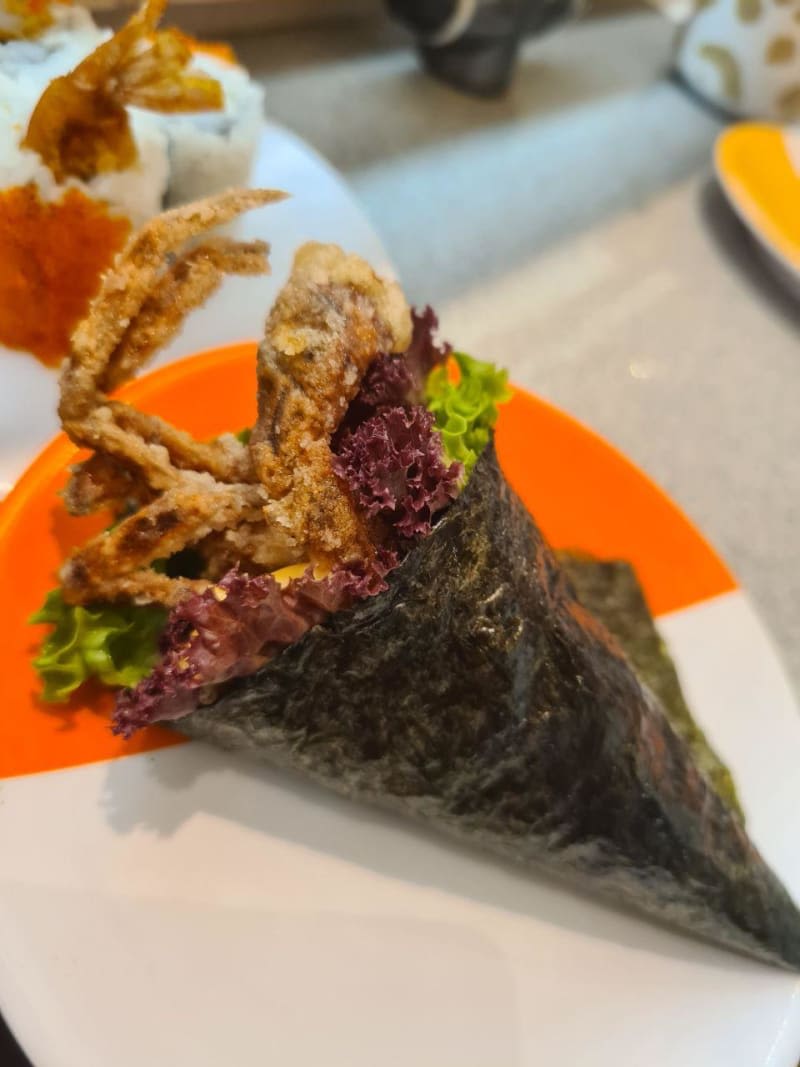 If you're a fan of Hand Roll, their Soft-shell crab hand roll is definitely a must! Their soft-shell crab are cooked to perfection and the combination of Japanese cucumber, egg and seaweed is just perfect!
6. Cheezy Mochi RM8.80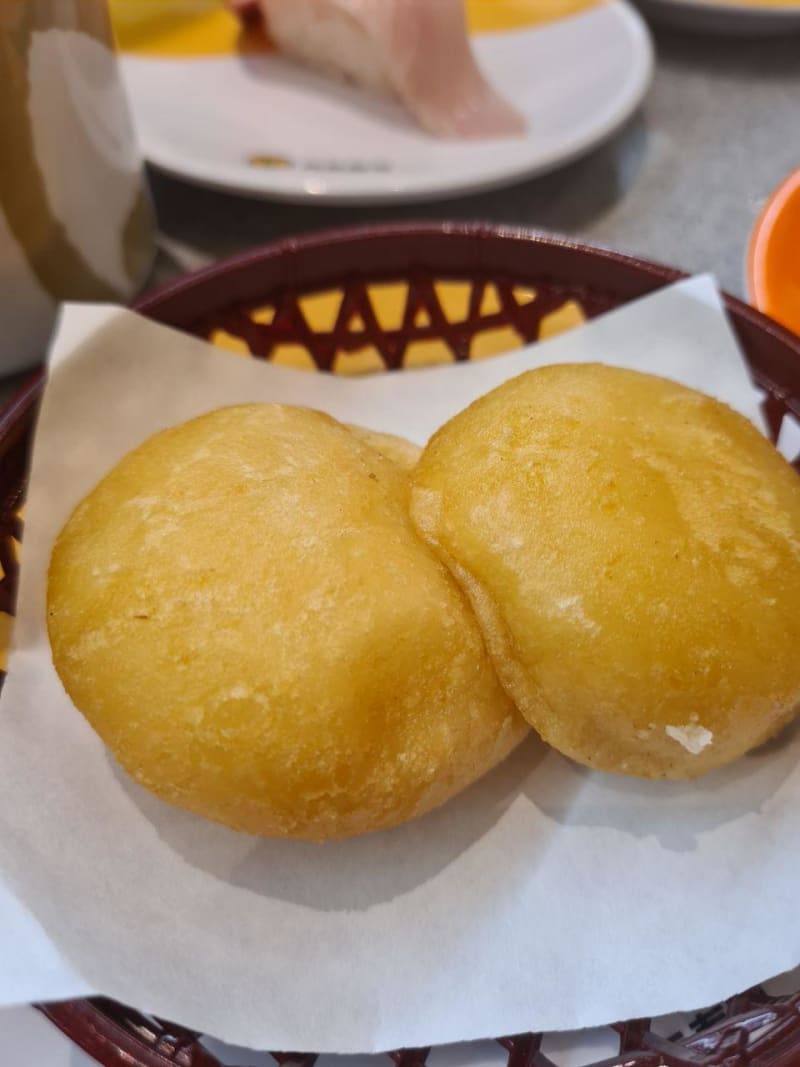 If you're a fan of mochi, you definitely have to ordeer this cheezy mochi! The combination of mochi and the melting cheese will clean your palette for the next round of sushi!
7. Hotate Mentaiyaki (Hot Food) RM9.80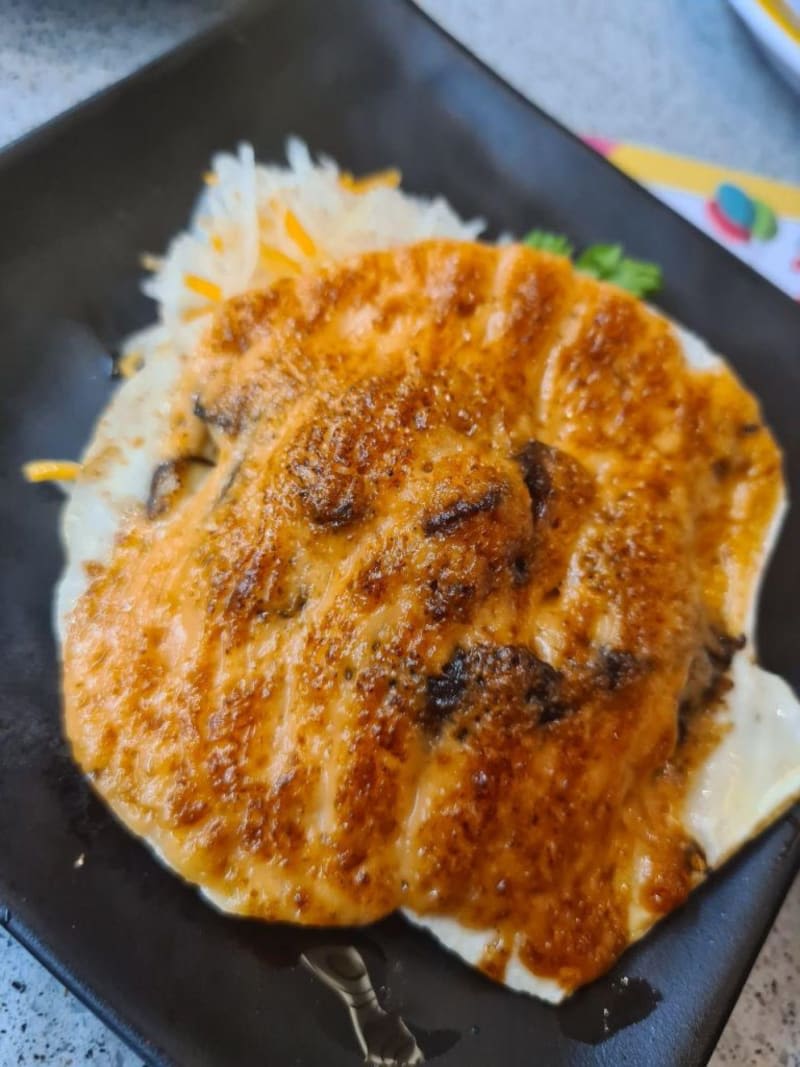 Hotate is scallop in Japanese and this dish is a must order as you rarely find this in other Japanese restaurant! The scallop are sliced in small sizes and topped with smoked cod roe. Give it a try today!
8. Salmon Head Miso Soup RM5.80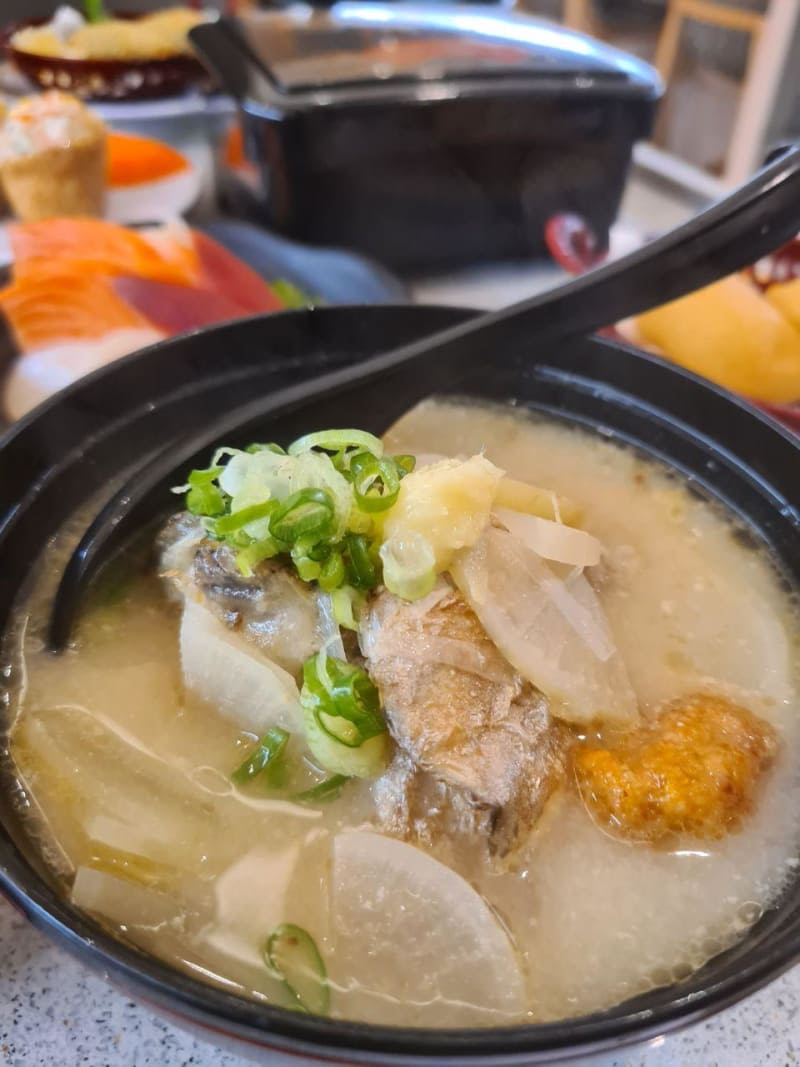 Miso soup is everyone's favorite when going to Japanese restaurant, but when you're in Genki Sushi why not upgrade your miso soup to Salmon Head miso soup? The flavor is more intense because of the Salmon-head so if you're a salmon lover, this menu is a must!
9. Udon with Shrimp Tempura (RM13.80)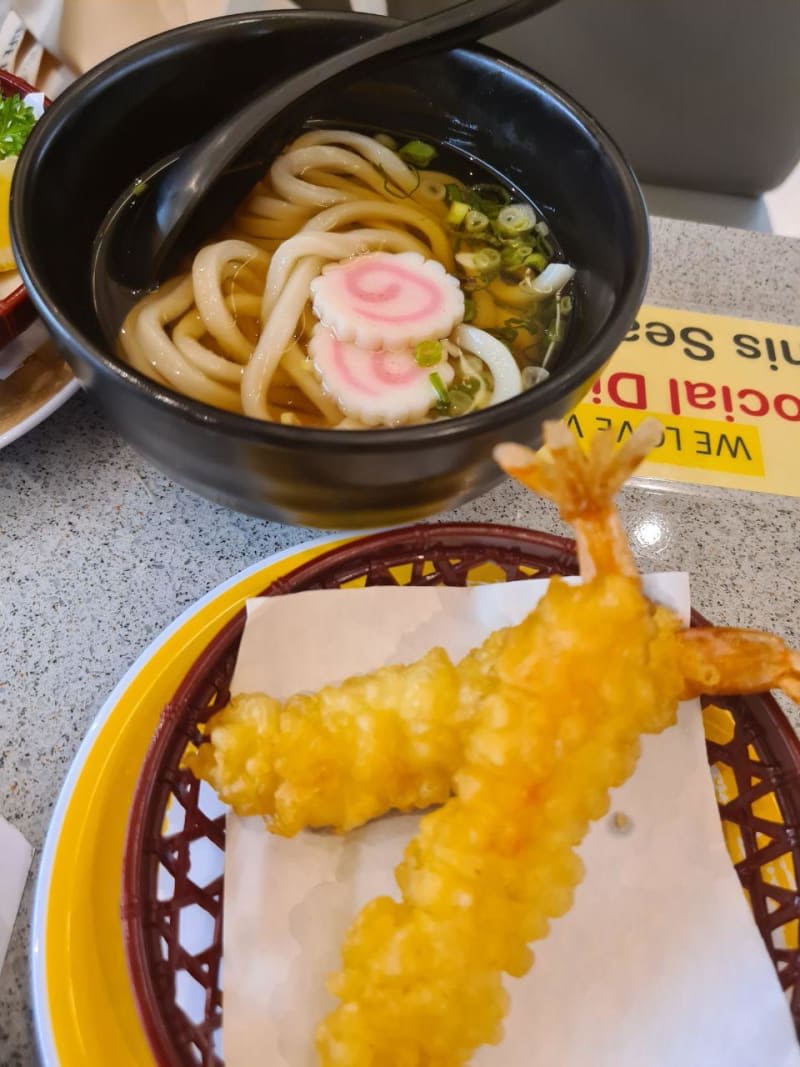 If you're not a fan of sushi and looking for something fulfilling, give their Udon with shrimp tempura a try! It's only RM13.80 and will satisfy your hungry stomach!
10. Tako Karaage RM8.80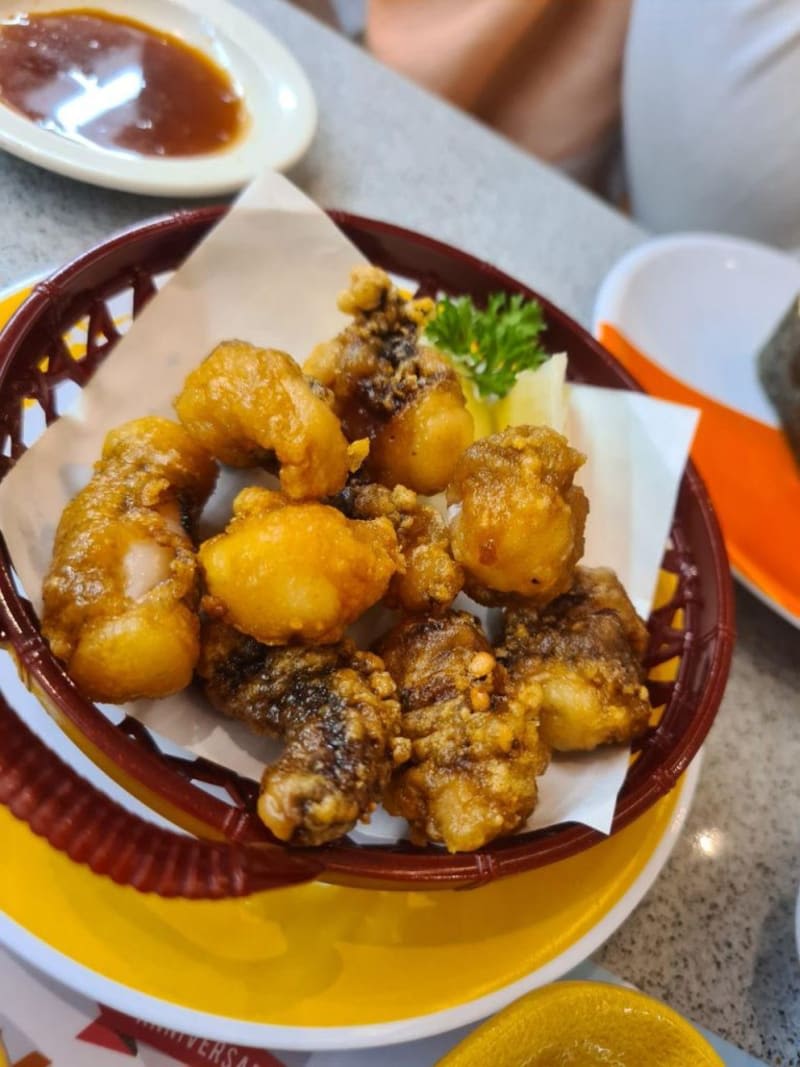 Squeeze some lemon on your Tako Karaage and it will be one of the best fried octopus you've tried! Order one and share it with your friends~
So, do you have any favorites from this list? Drop us your recommendation on the comment section below! And don't forget to redeem Genki Sushi Malaysia exclusive deals only on Halal Navi Deals!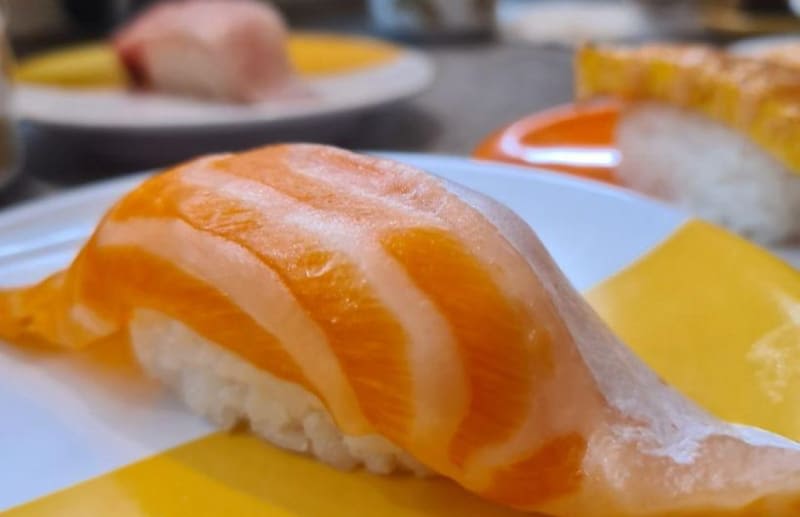 10% OFF TOTAL BILL @ GENKI SUSHI
Get10% Off your total bill at Genki Sushi Malaysia branch and other coupons that worths up to RM500 with Halal Navi Deals
Grab deals now!
---
Sunway Pyramid Branch
Address: Sunway Pyramid, Lot LG1.109 Lower Ground Floor, Sunway Pyramid Shopping Mall, Bandar Sunway, 47500 Petaling Jaya, Selangor
Phone Number: 03-5612 6738
KLCC Branch
Address: Petronas Twin Tower, 255, Level 2, Kuala Lumpur City Centre, 50088 Kuala Lumpur, Federal Territory of Kuala Lumpur
Phone Number: 03-2181 8227
Halal Status: Not Halal certified but does not uses alcohol or mirin in dishes. Halal Shoyu are provided to Muslim customers