Tazawako Resthouse, Dining Muslim-friendly Japanese Cuisine With A Beautiful Lake View
Have you ever heard of Lake Tazawa located in Akita? Lake Tazawa is named as the deepest lake in Japan. Because of the depth you can enjoy the water changes color throughout the year, from  emerald green to indigo. The lake is also surrounded by lush mountains making it selected as one of the 100 best landscapes in Japan!
There's also many activities you can enjoy such as canoeing, yacht and even Stand-Up Paddling (SUP). It is one of the must visit tourist spot when you visit Semboku City, Akita!
Once you're done visiting Lake Tazawa you might get hungry or need to take a break, and usually it is hard to find prayer spots or Muslim-friendly restaurants when you're at a remote tourist spot but worry not as Tazawako Resthouse is available for us Muslims to rest and dine! No trip around Tazawa Lake is complete if you haven't experienced eating while having the vast landscape of the serene lake for your viewing pleasure.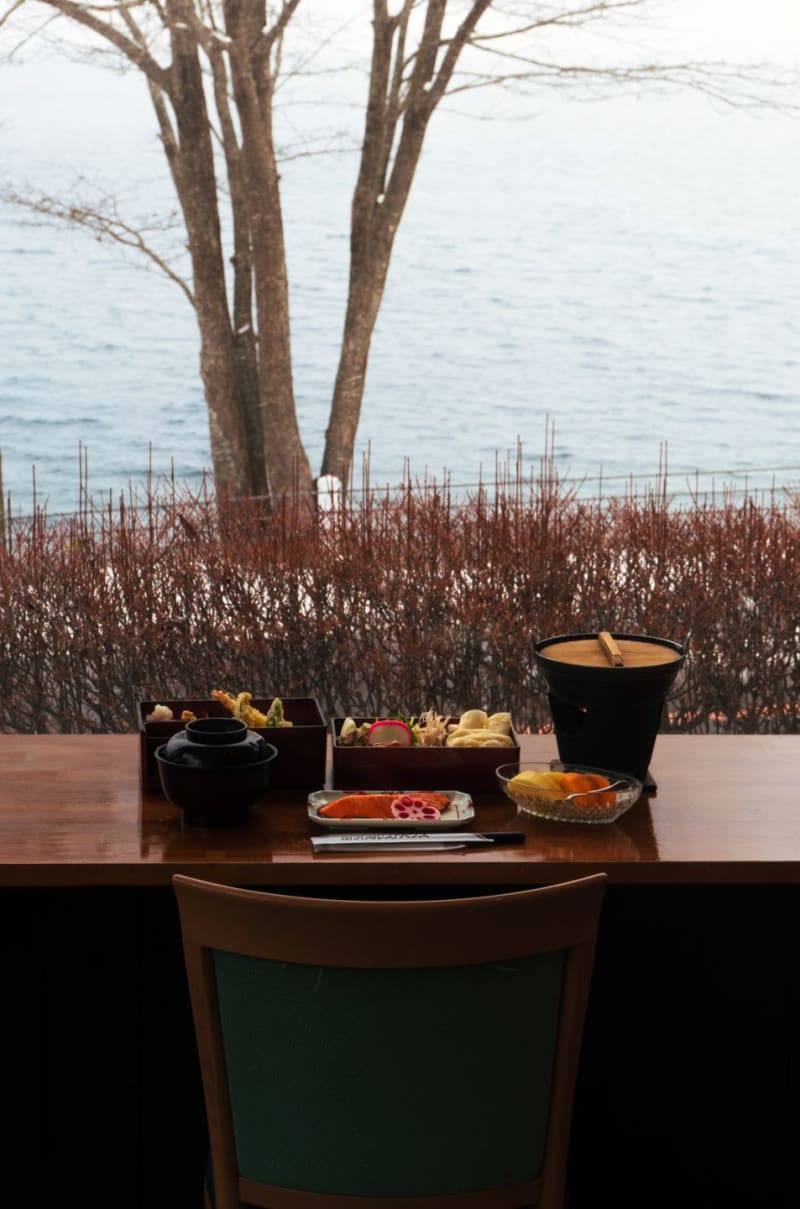 Located on the east side of Tazawa-ko, this amazing RnR-esque building is a good way to just rest and keep your body at ease after a shivering experience around Tazawa Lake. Quite far from the station but understandably, if you're visiting this area, it is best to travel via car or bus (large groups).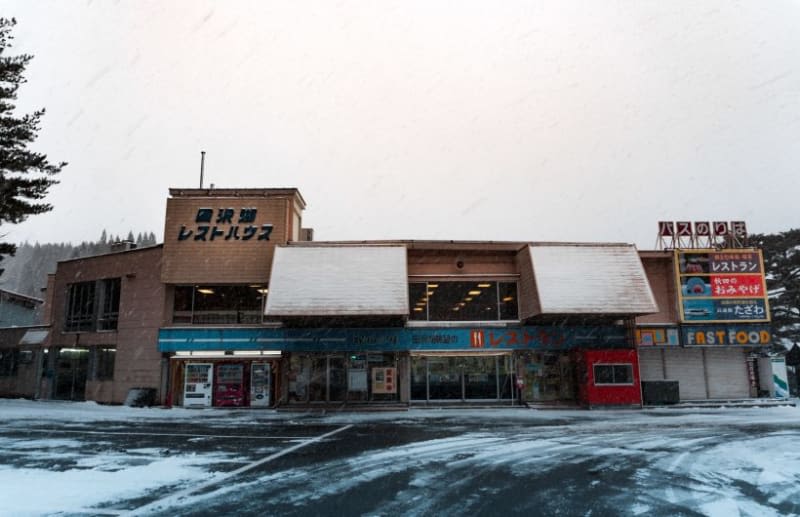 Although not all menu is Halal but they have a few Muslim-friendly meals, including Halal Chicken meat! These Muslim-friendly meals are as delightfully satisfying, both the taste and portion. So if you have an empty stomach, this place will have no problem to make you a happy person by the end of the meal! Once you inform the staff that you would like the Muslim-friendly menu, the staff will have no problem guiding you.  Originally, these menus were made with non-halal ingredients but now, they have introduced halal ingredients in their famous nabe menus and we couldn't be more excited to try them out!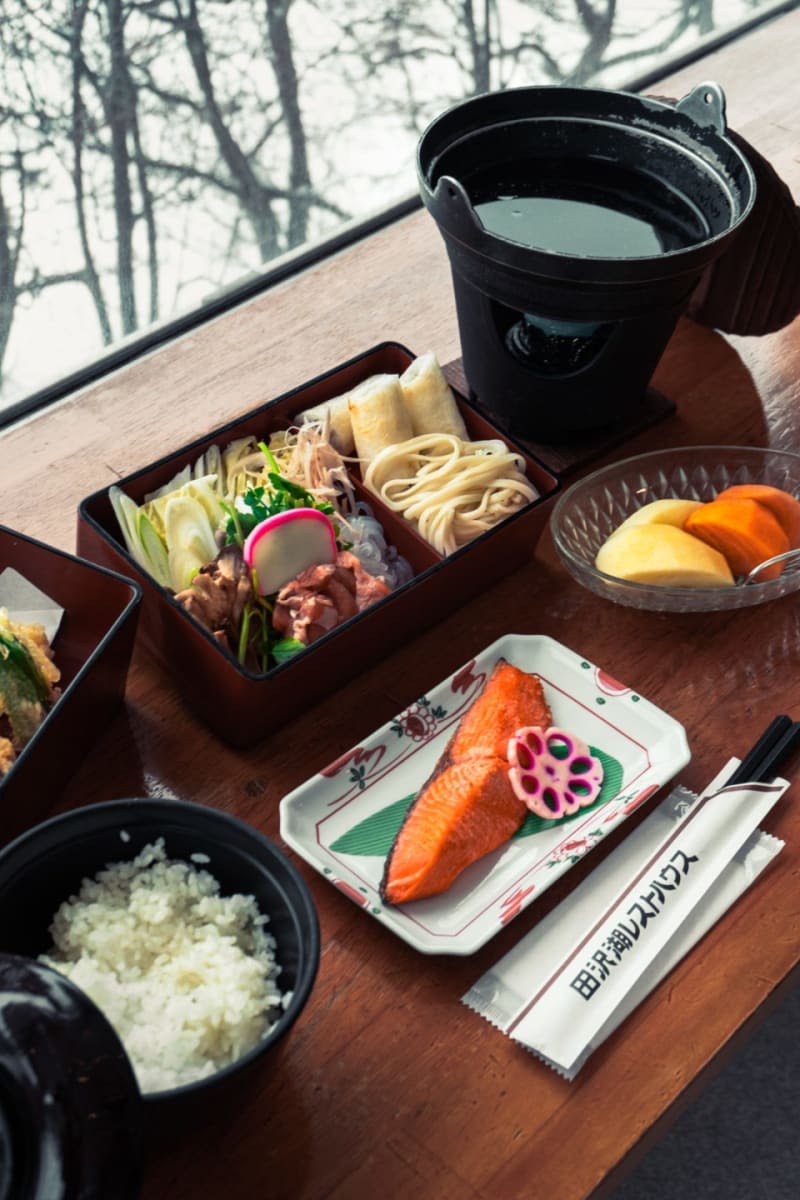 For the set menu number 4 is Akita Prefecture's famous Kiritanpo dish, the Kiritanpo Nabe set. Nabe is a stew like serving where you mix everything in and eat them together. Normally eaten during winter, this set will make you remember the days of eating this wonderful hot dish during cold season! You won't only get the Nabe, but you will also get a rice set menu with tempura servings too.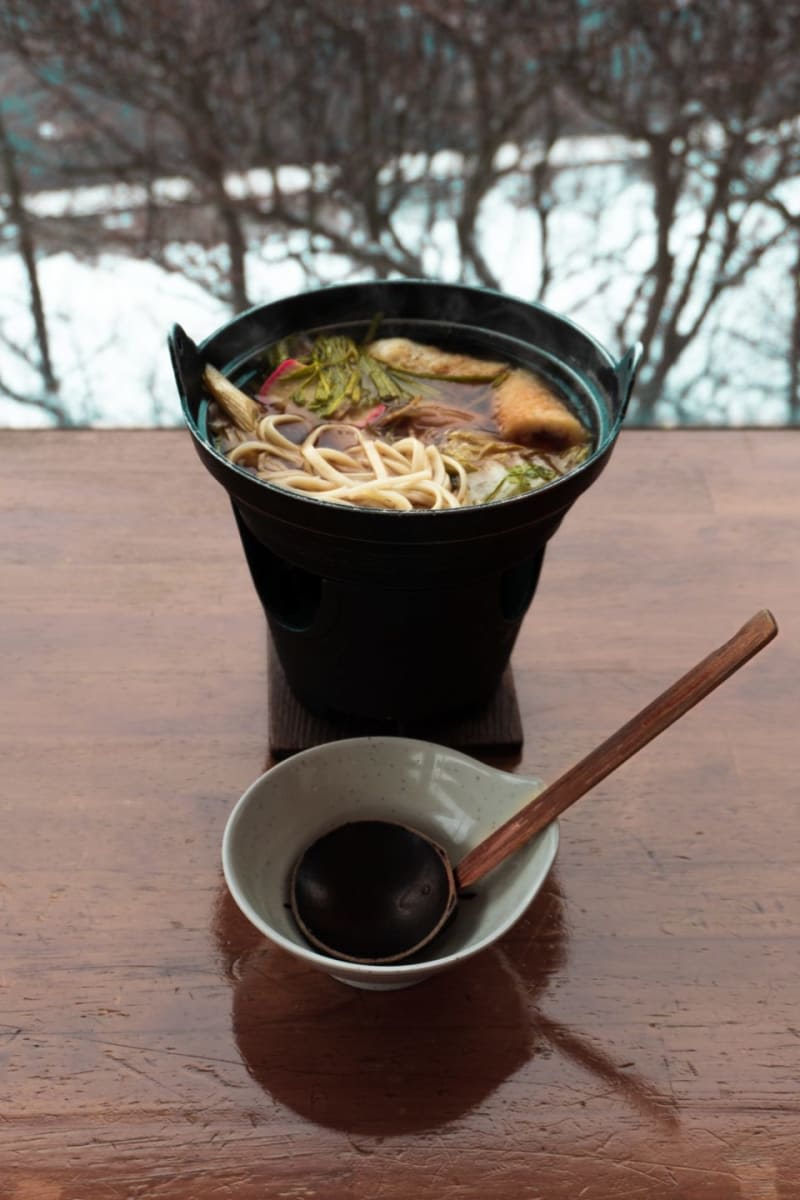 What we love about this place is that, it is working well to accommodate their Muslim customers. From introducing their halal menu, they also provide praying spaces. So rest assure that even in your busy travelling schedule, you will have comfortable time and space to perform your prayers. Overall experience was amazing and on a personal note, we would definitely come again and bring a lot more friends or family with us because Tazawako Resthouse will have no problems accommodating big groups of people. The more the merrier is what they say!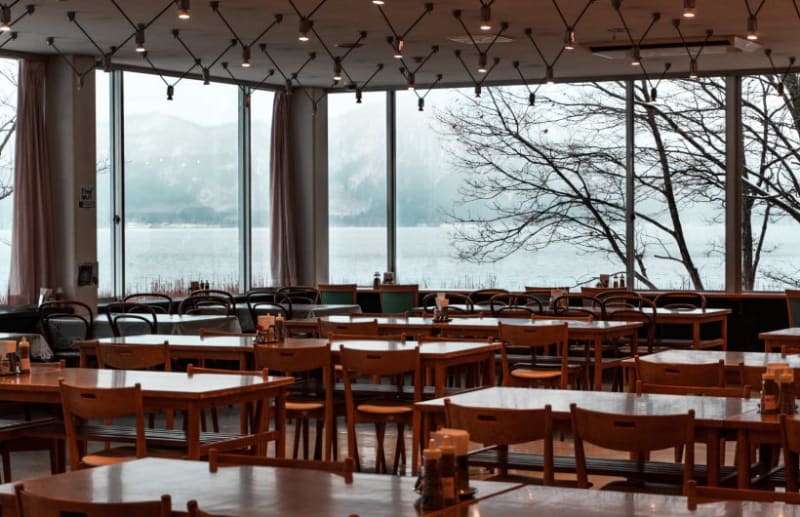 By the way, before having your meal at Tazawako Resthouse, we highly recommend you to jump on their pleasure cruise that's located only 1 minute from the rest house! You will be able to enjoy the beauty of the lake before having your meal! The cruise are only available from 26th April to 5th November every year and it costs about 1,220yen for one full round. For more info and the timetable of the cruise , you can check it here!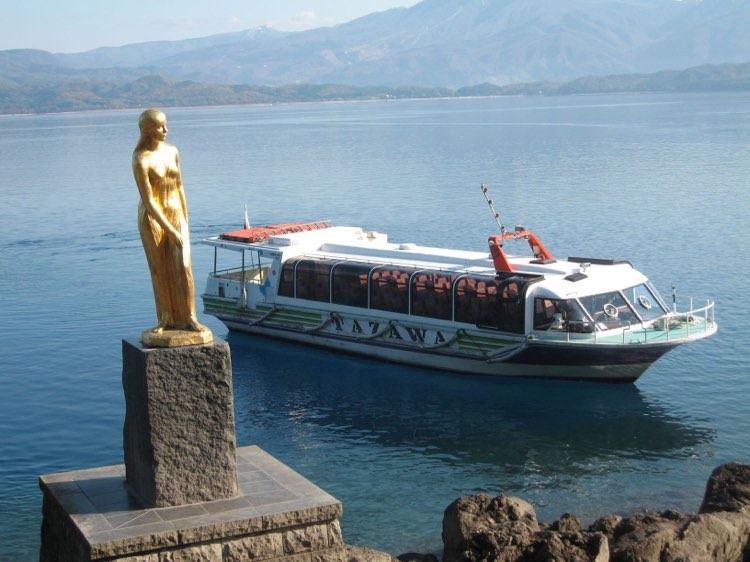 ---
***
Tazawako Resthouse Information:
Address: 148 Haruyama, Tazawako-tazawa, Semboku-city (15 minutes from Tazawako Station by bus)
Phone Number: +81 187-43-0274
Operating Hours: 08:30 am- 05:00pm

Halal Status: Serves Muslim-friendly menu upon request
Tazawako Resthouse Halal Policy
This restaurant is not certified Halal by Halal Certification body
We provide Non-Halal menu and alcohol to Non-Muslims customers
The kitchen is not Muslim-only kitchen as we use it to cook for other customers as well
Disposable plates and cutleries are available upon request
We do not use any  ingredients, spices or oil that contains alcohol or pork-based ingredients for Non-pork, Non-alcohol menu.
For Non-pork, Non-alcohol menu, we used beef and chicken that are Halal certified upon request.
For non-pork, non-alcohol menu, customers will use the same plate and utensils as other menu if there's no request for disposable ones.
We do not provide praying matt, compass  or praying space but you can pray in the guest room
For usage of Muslim-friendly menu and facilities, please make the reservation latest 1 week before. As we could not get the ingredients ready for last-minute reservations.