6 Halal Instant Japanese Ramen You Can Try Today From Shopee
Who doesn't love a good 'ol ramen? I know I do! And one of Japan's best cheap local food is ramen and you definitely have to go on a ramen hunt when you're in Japan!
But in Japan, most ramen uses pork broth and are topped with "chashu" which is simmered/braised pork. So finding one on your trip in Japan might not be easy... but worry not as we found and compiled a list of instant Japanese ramen that is Halal, and you can enjoy the authentic taste of Japan from the comfort of your home, just by buying it from Shopee!
1. Nissin Ramen Japan Series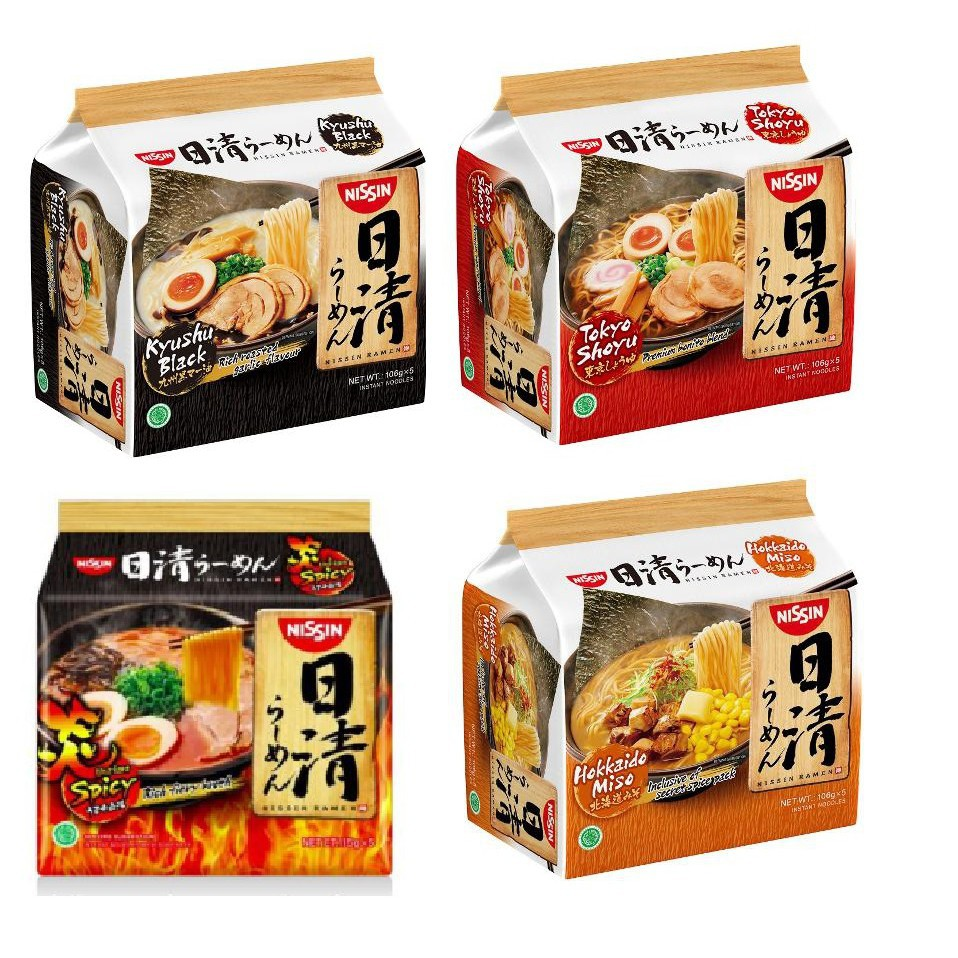 Nissin is one of the most popular Instant Ramen brand you can find in Japan, and it has been said they were the first one to invent instant chicken ramen more than 60 years ago! Hence why their ramen series is the number one of our choice as it is the most authentic Japanese ramen you can find. We highly recommend Kyushu Black ramen if you like thick and creamy broth and Tokyo Shoyu if you prefer a soy base ramen.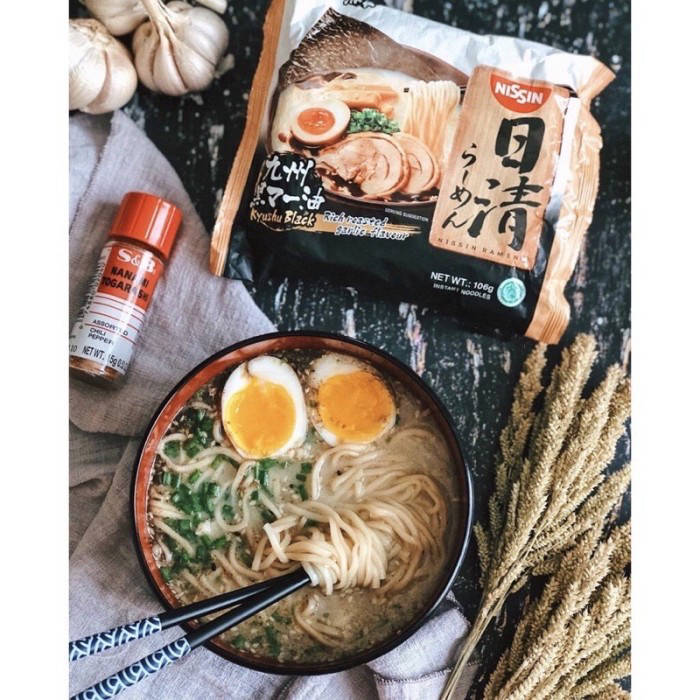 2. Nissin UFO Instant Noodle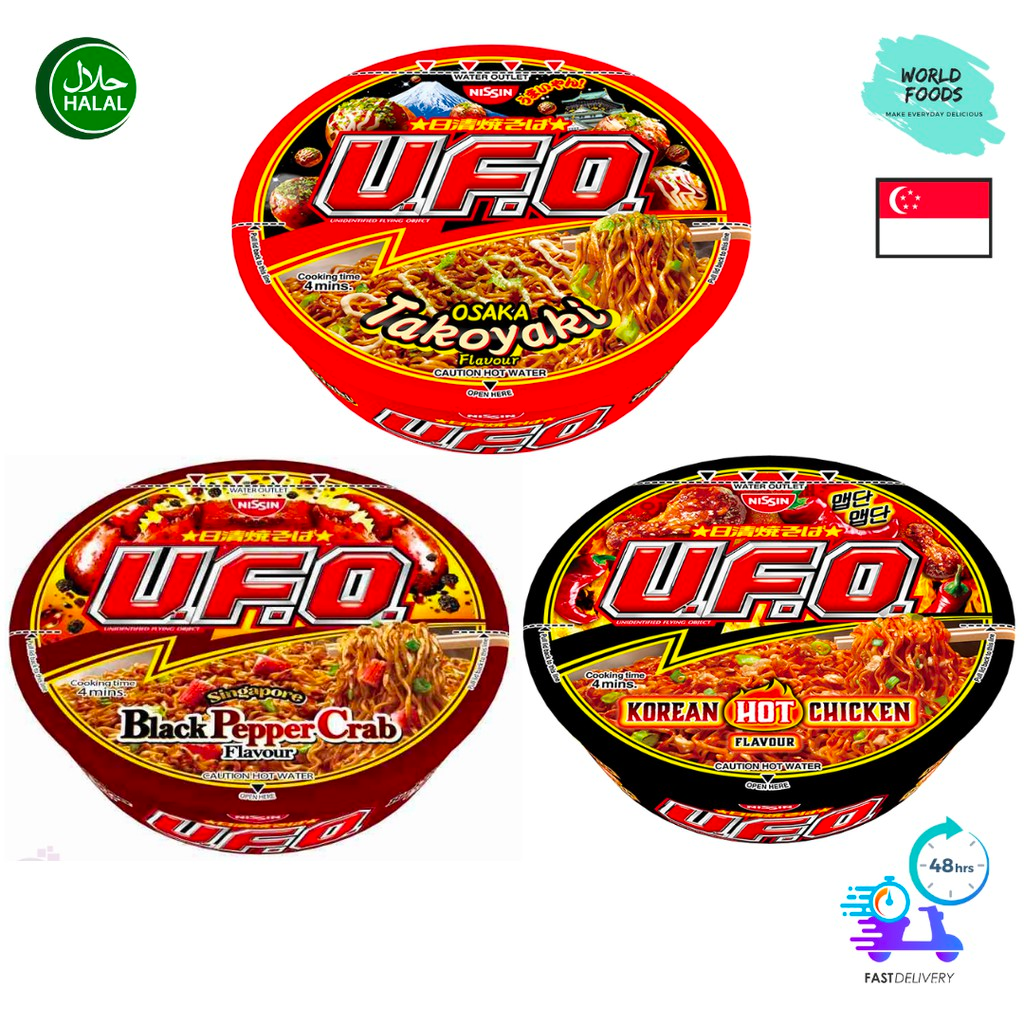 Here's another series from Nissin, the U.F.O series! They have 3 flavour, Osaka Takoyaki, Black Pepper Crab, and Korean Hot Chicken. What makes it different is instead of a soupy ramen it's a dry ramen! The Osaka Takoyaki even comes with Japanese mayonnaise giving it a very interesting taste.
But other than the unique taste, what we love most about Nissin U.F.O series is that they have the same INSTANT DRAINAGE LID for the ramen, same like the one in Japan!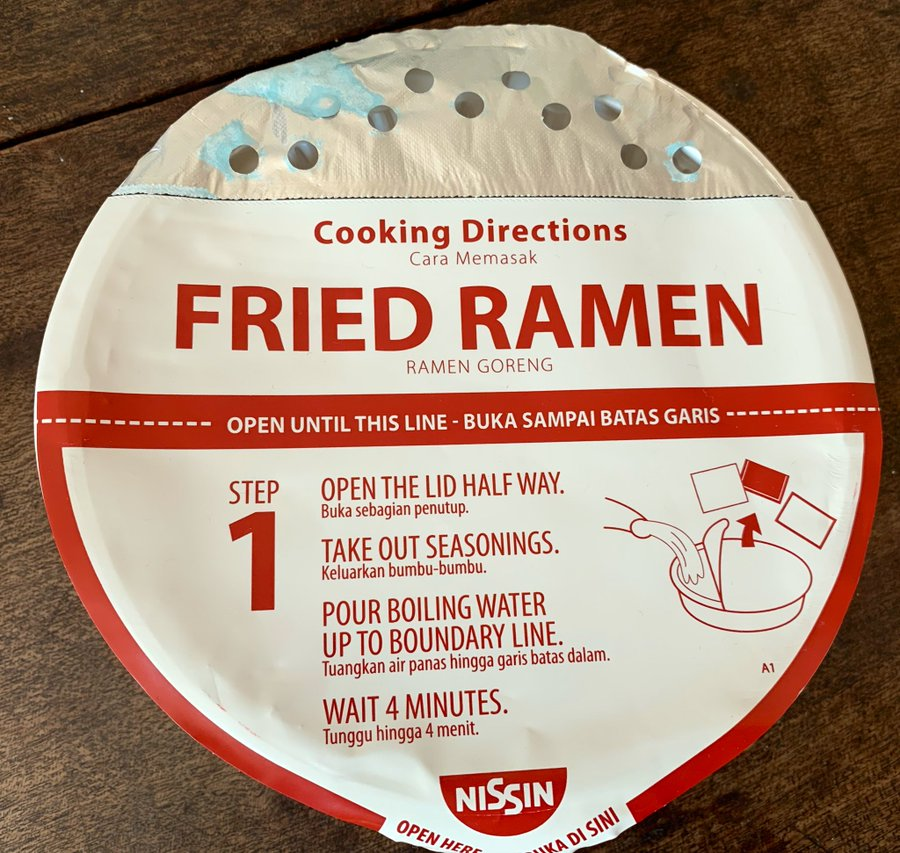 3. Freedom Ramen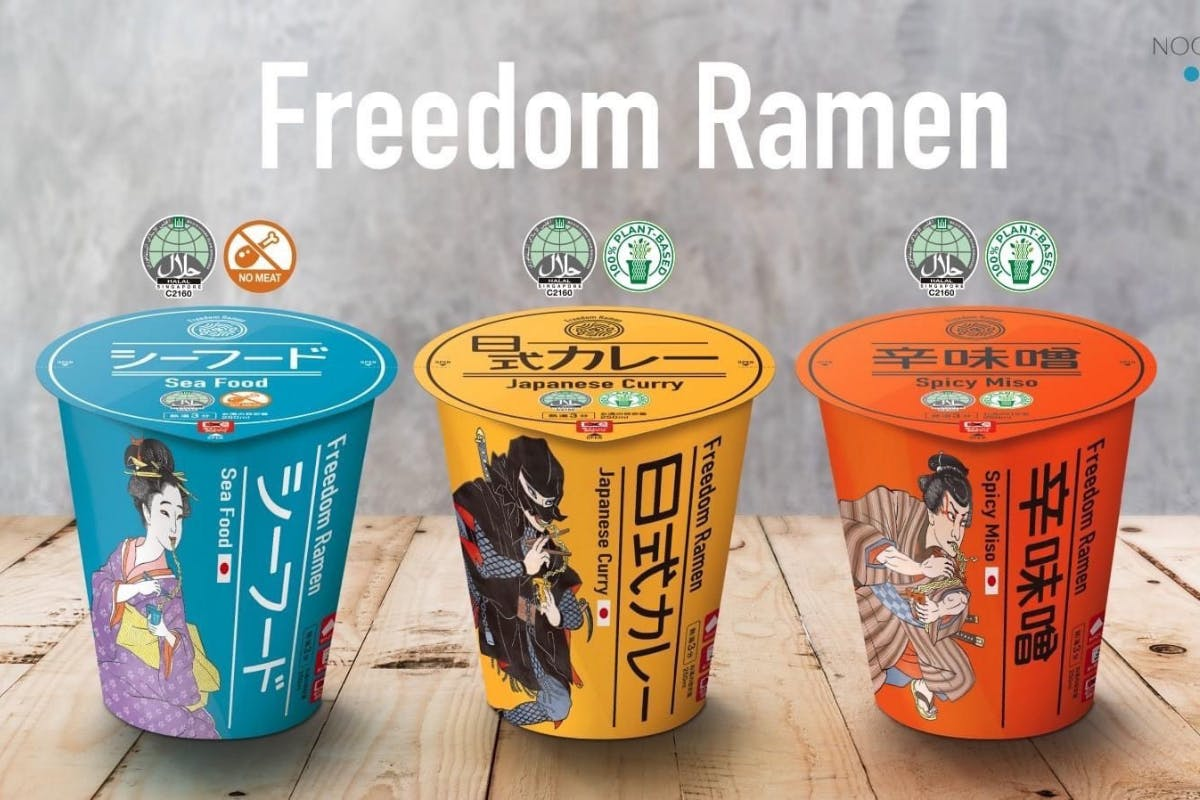 Freedom Ramen is actually a new ramen brand, made by Japanese, and Halal certified by MUIS! First of all, we love the packaging and we can even tell it taste good just from this video alone! We recommend you to try out the Japanese Curry as there's not much Halal Japanese curry instant noodle available!
4. Honolu Ramen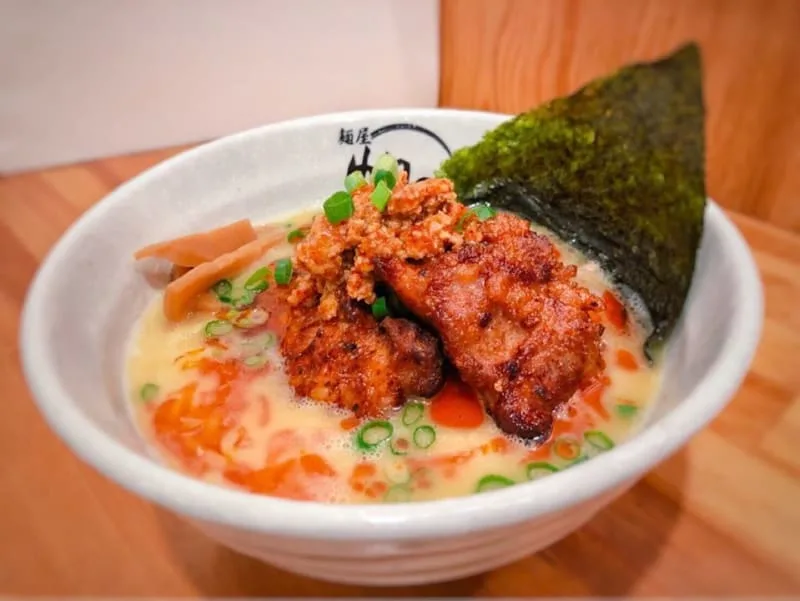 If you're an avid reader of Halal Navi, you've probably heard of Honolu Ramen! It is the No 1 Halal Ramen restaurant voted by Halal Navi users for years, and the good news is you no longer have to visit Tokyo or Osaka to get a taste of it! You can now purchase Honolu Ramen instant ramen from Shopee!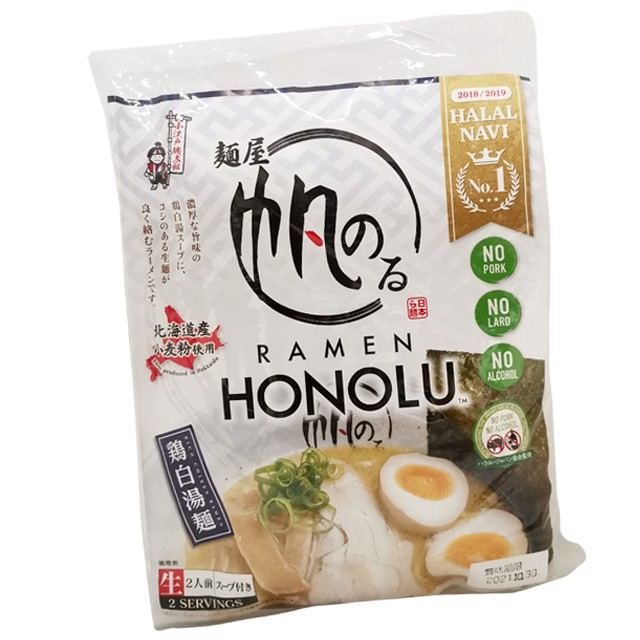 5. Menya Iroha Ramen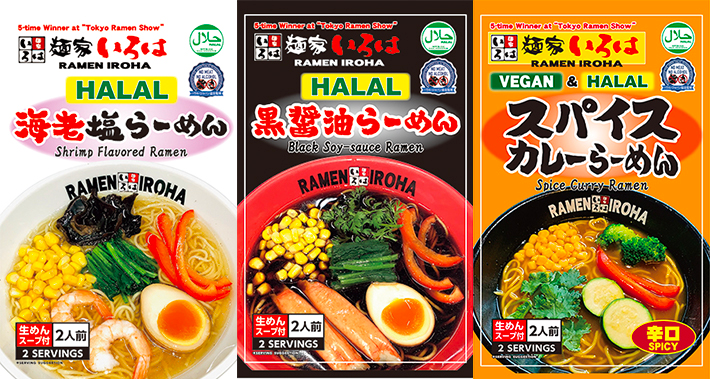 Ramen Iroha is actually a famous ramen restaurant in Tokyo and they even won the top sales five times at one of the largest ramen festivals in Japan called "Tokyo Ramen Show". Their most famous ramen is the black soy-sauce ramen and it taste refreshing despite it looks! Although it is slightly on the pricy side, but hey it's definitely cheaper than buying a ticket to Tokyo!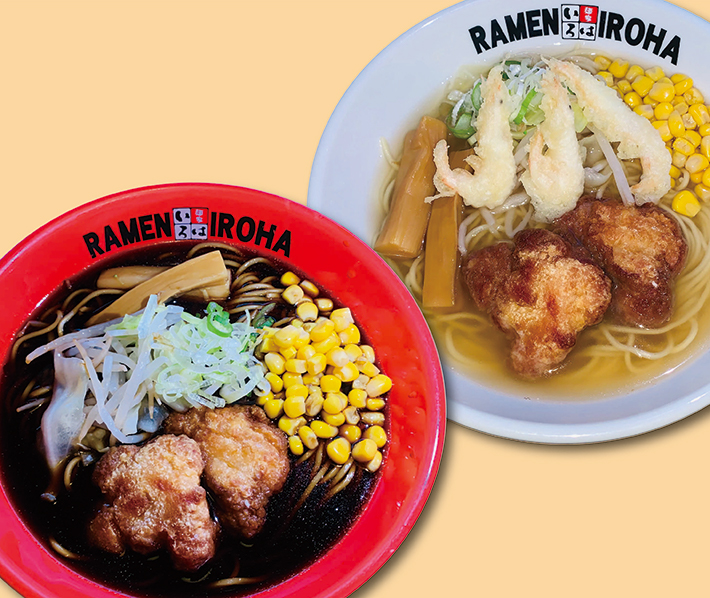 6. Samurai Ramen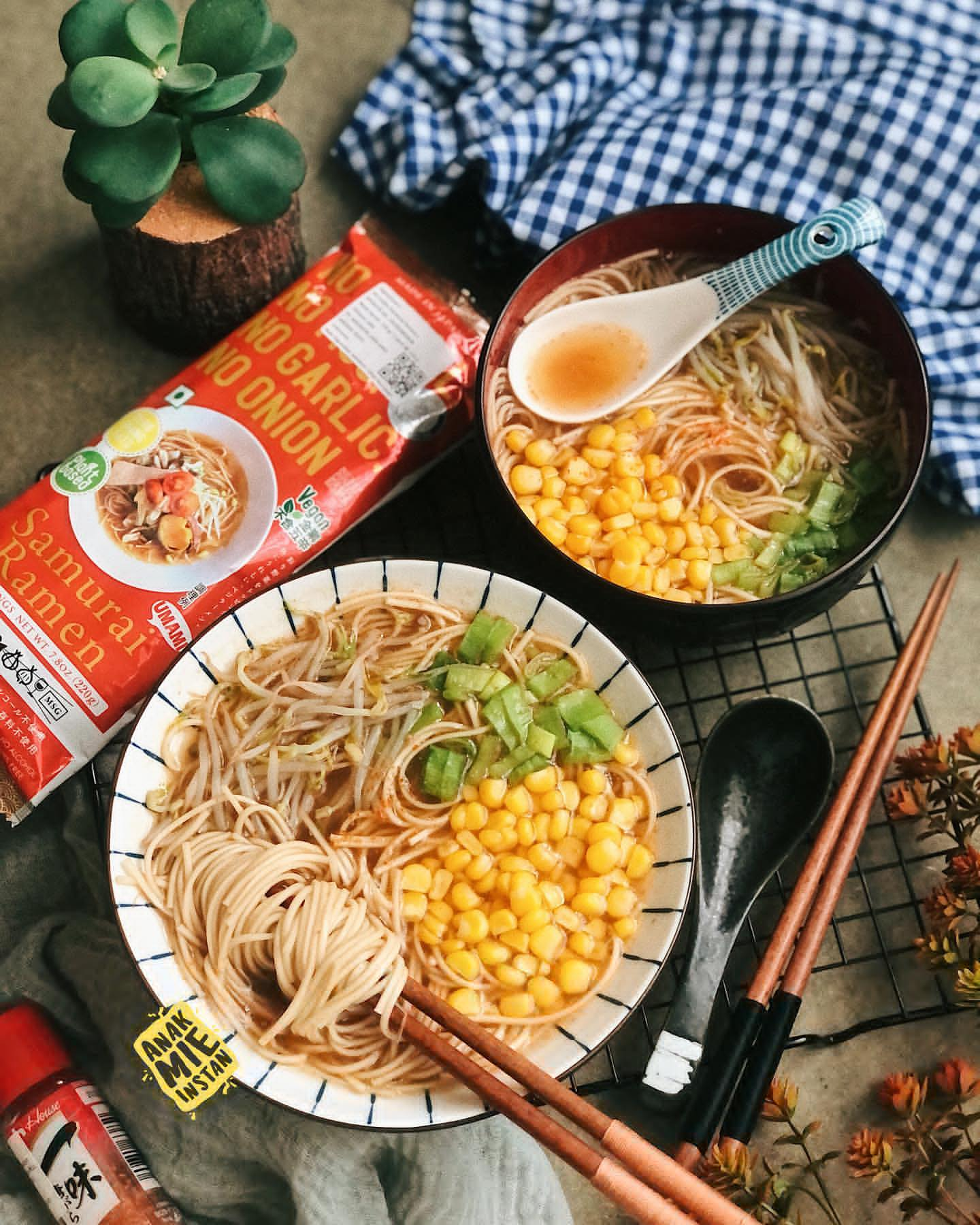 Samurai Ramen is one of the first few brand in Japan to offer a Vegan and Muslim-friendly Ramen! It is plant based and does not contain any alcohol in their ramen and you can enjoy a very light ramen and it tastes healthier than your normal instant ramen. P.s. this ramen is made in Japan!
                ***
So will you be checking out any of this delicious Halal Japanese instant ramen today? Don't forget to check out our list of Halal Ramen shop in Tokyo and the history of ramen!