4 Reasons Why You Should Visit Art Museum/ Muslim-Friendly Restaurant Hyakusuien, Akita
Have you ever imagine eating Japaanese food inside an art museum. Never thought of it? Well now you can give it a try ! This amazing restaurant, Hyakusuien located in Semboku city, Akita serves halal Japanese dining inside of a self built art museum and the best part is it's Muslim Friendly. Here's 4 things we love about Hyakusuien and why we think you should visit them!
1. The interior is one of a kind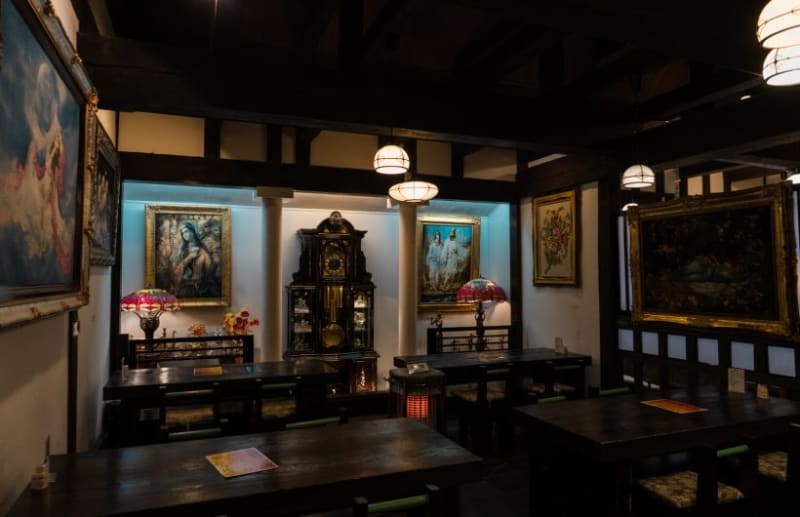 The attention to detail in constructing a place of this kind is truly extraordinary! Original Persian arts dating back to over 300 hundred years ago will make you think you're dining somewhere in Iran but don't let that fool you as they serve Japanese food and not Iran cuisine. The reason why Persian art are on display is because the owner herself is from Iran!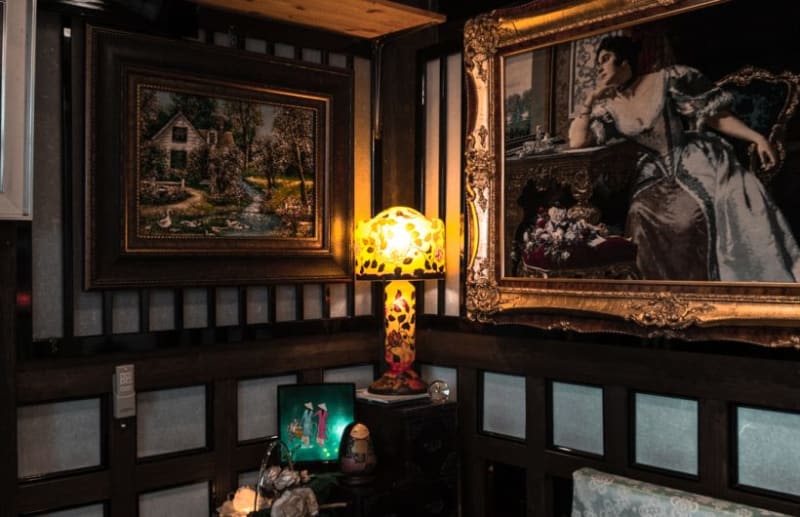 2. They serves Muslim-Friendly Japanese dishes upon request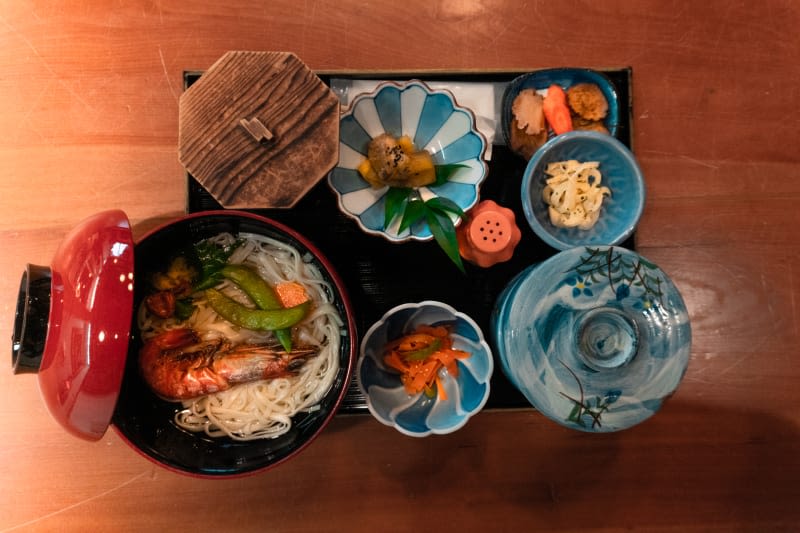 Thanks to the international background of the owner, Hyakusuien take special requests from customers of all kind of walks. So even if us Muslims travels to Semboku, it there will be no problem finding and eating Halal food, because you can now visit Hyakusuien and request for Halal meals! Their menu consists of various sorts of Japanese dishes but we highly recommend you to try Akita's famous Inaniwa Udon set.
Inaniwa is Akita's pride and joy when it comes to noodles. Inaniwa Udon is one of the three greatest udon brands in Japan as they are repeatedly kneaded and aged for a while and slightly thinner than regular udon. What you will enjoy from this Inaniwa Udon is it taste smoother than regular udon!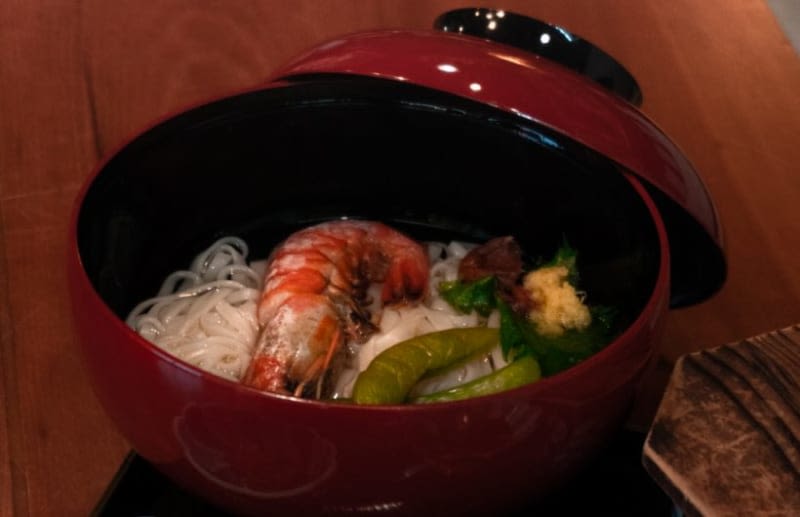 Included with also another one of Akita's pride, Iburi Gakko (smoked pickle). Interesting bit about Iburi Gakko is compared to normal pickle/tsukemono that you can find in other parts of Japan, is that it is smocked before making it into a pickle making its crisp with a distant smokey taste. If you're a fan of authentic Japanese cuisine experience, it's definitely a must to try! The set will only cost you 3,000Yen.
3. A free Art Museum trip is included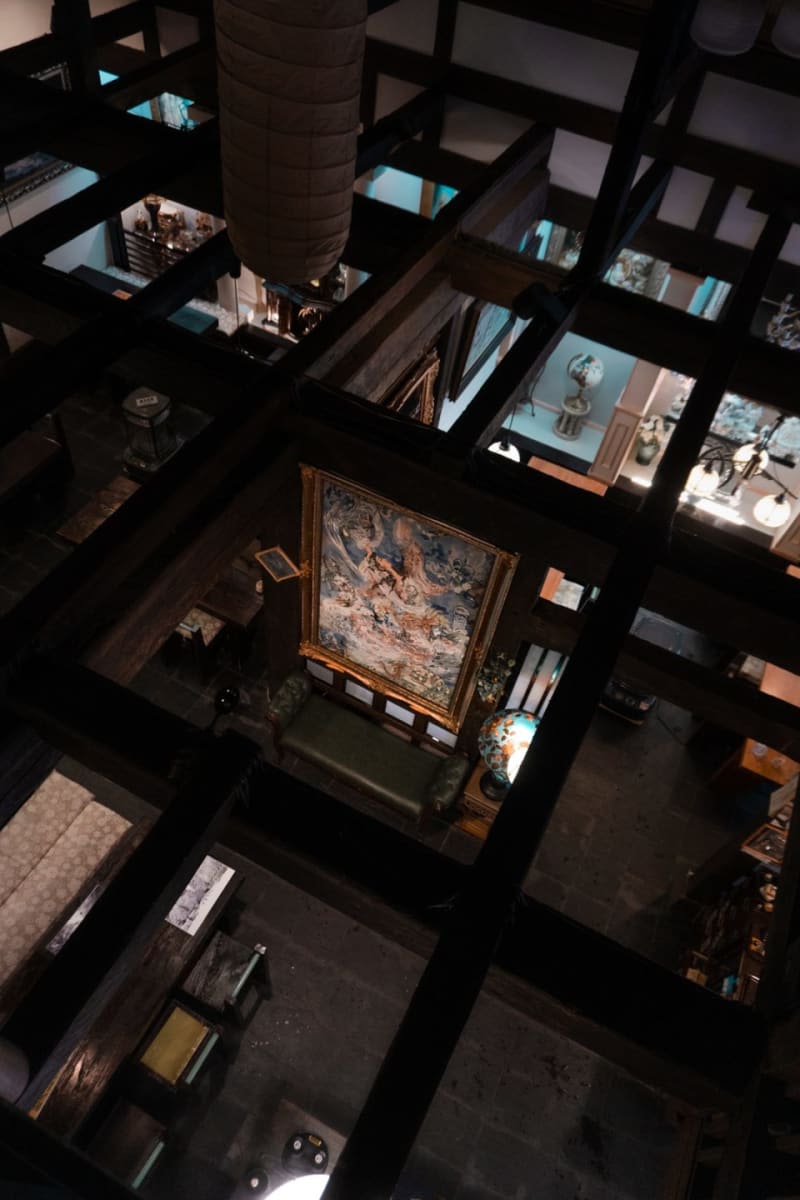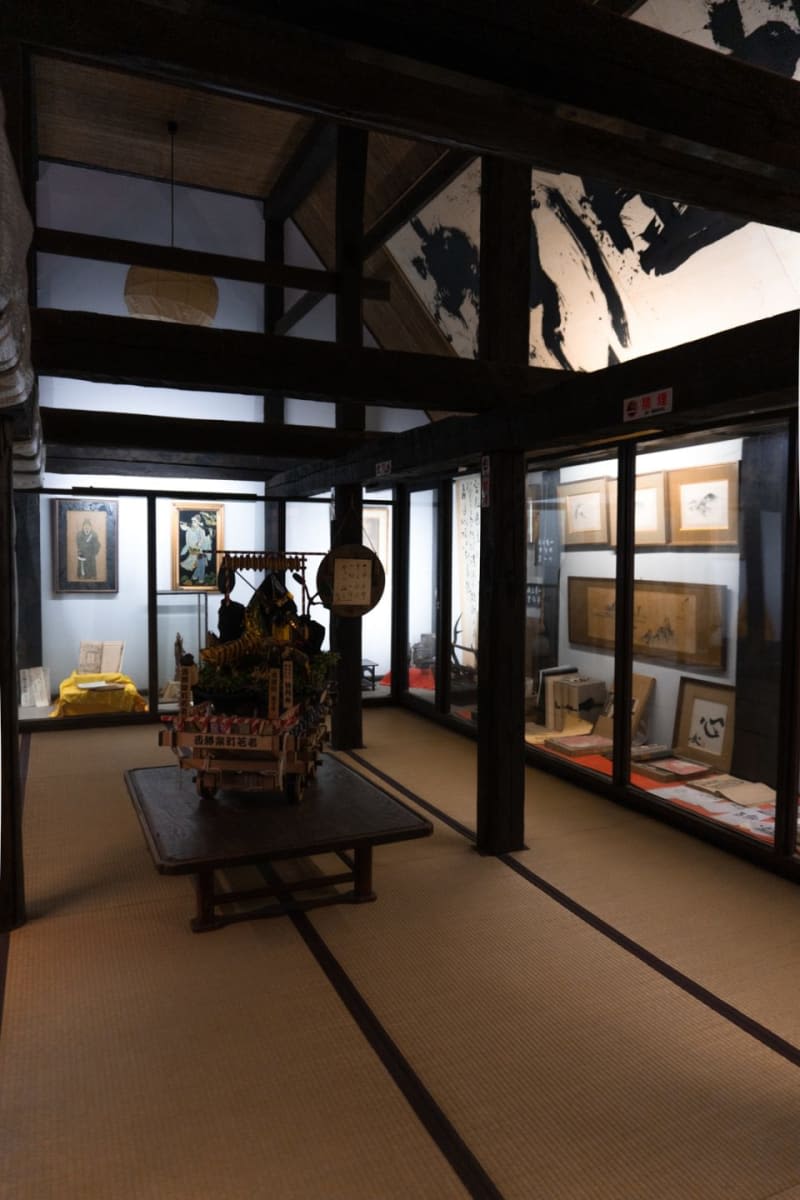 Before or once you have finished your food, be sure to walk around because they have beautiful art to showcase and the best part, it's free. Not only they have Persian arts but they also have arts and items from Japan's history and it's worth to take your time to walk around after your big meal.
4. They also provides a ryokan - homestay experience
They also provide a homestay that you can book via airbnb, booking.com or straight from the restaurant. The Samurai Street House, is a cozy house where you can fit up to 7 people per group. The room feels like a typical ryokan so you can feel the authentic Japan's lodging experience when you visit here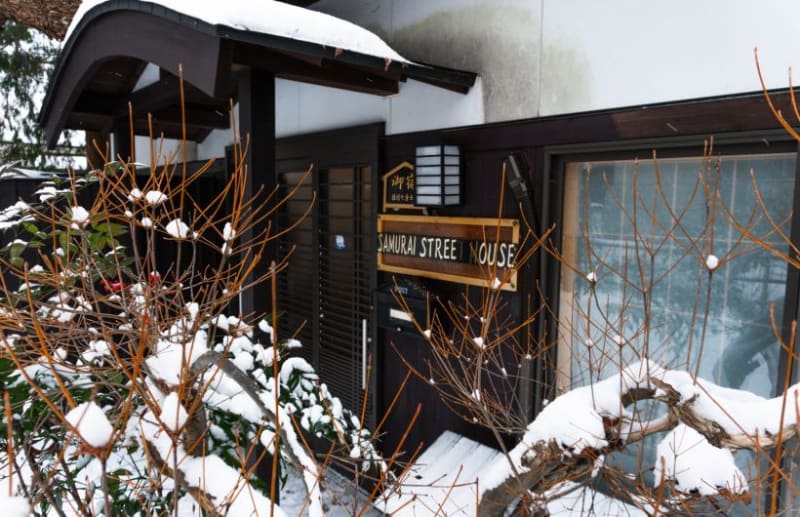 ***
What we love about the place is definitely the surrounding art while digging into some Inaniwa Udon. Besides, the owners are very friendly, plus they speak English so it wouldn't be a problem communicating about halal menus or just casual talks about Persian art and history. A must go-to restaurant whenever you are in Semboku, especially for art lovers!
---
Hyakusuien Halal Policy
This Hotel is not certified Halal by Halal Certification body
We provide Non-Halal menu and alcohol to Non-Muslims customers
The kitchen is not Muslim-only kitchen as we use it to cook for other customers as well
Disposable plates and cutleries are available upon request
We do not use any  ingredients, spices or oil that contains alcohol or pork-based ingredients for Non-pork, Non-alcohol menu.
For Non-pork, Non-alcohol menu, we used beef and chicken that are Halal certified upon request.
For non-pork, non-alcohol menu, customers will use the same plate and utensils as other menu if there's no request for disposable ones.
We do not provide praying matt, compass  or praying space but you can pray in the guest room
For usage of Muslim-friendly menu and facilities, please make the reservation latest 3 days before. As we could not get the ingredients ready for last-minute reservations.
---
Hyakusuien Restaurant Information:
Address: 23 Kakunodatemachi Kawaramachi, Semboku, Akita 014-0333, Japan
Phone Number: +81 187-55-5715
Operating Hours: 11:00am-3pm

Halal Status: Serves Muslim-friendly menu upon request. Kindly make a reservation before dining.