The Best Spot to Get Your Halal Ramen Fix in Chiba City, Yoshino Ramen
Travelling on a budget but still want to taste that authentic Japanese food for lunch? Ramen is the answer! Compared to other Japanese meals, Ramen is relatively cheap and affordable and with one bowl you will have the energy to walk around the city with a full stomach!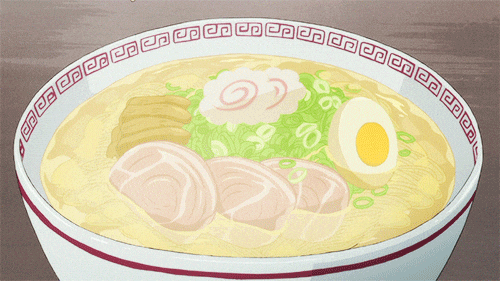 But of course, aint Halal ramen is hard to find? Because we know that most ramen uses pork or other non-halal meat in their recipe but thanks to Chiba City Muslim Friendly Map we managed to find one that is Halal! *Yay*
The best way to enjoy Halal Ramen is to visit it during your shopping trip to Mitsui Outlet Park Makuhari Chiba. This outlet mall is right next to Kaihin Makuhari Station and it is huge and complete with international brands such as Micheal Kors, Coach, Adidas and many more, making it a must-stop before or after your Halal Ramen trip!
Halal Ramen Yoshino is located in Plena Makuhari, the opposite building of Mitsui Outlet Park entrance and at the ground floor, It's relatively easy to find as they have the Muslim Welcome sign and you don't need a reservation to dine in. But this shop is also famous among the locals so do come early!
At Yoshino Ramen Makuhari Branch, they have only 2 menus the Original Ramen (Shoyu/ Soy sauce) or Salty Fresh Ramen. Both serve with huge Karaage and the price is only 700Yen each.
What special about Yoshino Ramen is their Shio Ramen (Salty Fresh Ramen). Not many ramen restaurants serve Shio Ramen so if you're in Chiba you definitely have to give this Shio Ramen a try. It comes with 3 (GIGANTIC) Karaage and sambal and their soup has this refreshing taste thanks to the light salt taste and lemon. I can assure you, you would want to slurp the whole soup when you're done!
The other ramen menu you should try is their Original Yoshino Ramen with Sambal. It's shoyu (soy sauce) -based and also served with 3 gigantic Karaage and their special homemade sambal! The combination of their Sambal and their Shoyu soup was perfect as the Shoyu tasting is not that strong and blends well with the sambal that gives it a kick. And even though the sambal is made by a Japanese, the sambal is spicy enough for Malaysians to ask for more!
Other than the Makuhari Branch, Yoshino also has another restaurant inside Chiba Station making it another convenient spot to have Halal ramen!
Other than the 2 ramen menu you can also enjoy an additional menu at this branch, Halal Karaage set!
The Halal Karaage set is also 700yen and the set has rice + chopped karaage and Chinese spicy onions, seaweed soup and Annin Tofu as dessert. The volume of this meal is huge but the combination of the spicy onion and the crunchy karaage is irresistible and without knowing you'll probably end up ordering more!
Overall Yoshino Ramen is a must food stop if you're visiting Chiba. To find more Halal Food be sure to grab Chiba's Muslim Friendly Map on your trip!
Address: 1-4-2 Shinchiba, Chuo-Ku West Rio 2-2F, Chiba 260-0031 Chiba Prefecture
Tel:  +81 43-3067378