12 Halal Friendly Restaurants under 1,000 Yen In Tokyo -Updated in 2019!-
With all dietary needs that we have as a Muslim, finding Halal AND cheap meals in Japan is a definite bliss. Because as we all know, meals in Japan gonna take a big chunk of our travel budget. We feel you! Thus, with the help of our Muslim foodies, we compiled a list of Halal friendly and affordable restaurants across Tokyo just for you. You can take a deep breath and relax cause now you don't have to eat instant noodles three times a day while travelling in Japan!
Credit to Giphy
1. Honolu Ramen, Asakusa
Almost all Japanese are attracted Ramen due to the great taste. Do you want to experience the taste? If yes, let's go to Japanese Ramen Restaurant-Honolu Ramen! You can enjoy Halal Chicken Soup Ramen only 880 yen!Honolu has two Halal branch stores, (Asakusa and Ebisu), so you can go there easily during going around Tokyo! If you enjoy the great taste without waiting in line, we recommend you make the reservation via Halal Navi!
Chicken Soup Ramen
Review on Halal Navi :
"Absolutely the best ramen i've ever had in my life and the curry rice is superb. Friendly staff and nice cozy place. It's a must try for everyone." - Bravado Eąmioñome
Menu in Honolu Asakusa
Information-Asakusa
| | |
| --- | --- |
| Menu under 1000 yen | Rich chicken flavor (880 yen) Dipping Ramen (880 yen) Spicy Curry Rice (880 yen) |
| Address | 1-5-11 Kaminarimon, Taito-ku, Tokyo, 111-0034 Japan |
| Phone | 03-5830-3908 |
| Halal tips* | Halal certified by Japan's Halal Certification |
| Reservation | HERE! |
| More info | Honolu Ramen Asakusa |
2. Ayam-YA Okachimaci, Taito
One of the best Halal ramen in Japan one must try! Ayam-Ya is very famous with its spicy chicken broth. It is very thick and the yolk from the soft-boiled eggs enrich the flavour of it. One of its popular menu is Spicy Tori Ramen Shoyu (spicy ramen with soy sauce flavour). You can get it with only 850 yen, however if you want to add-on a soft-boiled egg, you'll have to pay an extra 100 yen.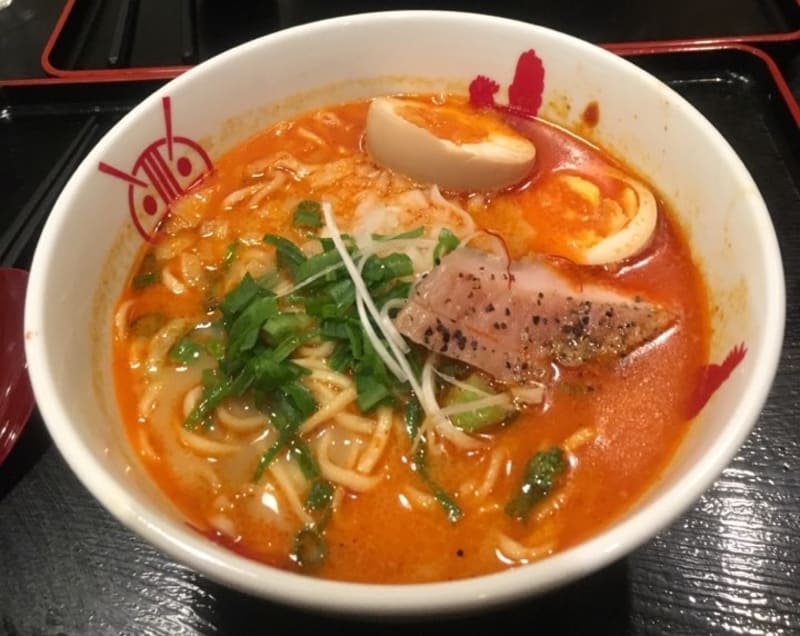 Spicy tori ramen Shoyu in Ayam-YA Okachimaci by Sara Rashka Rashid
Review on Halal Navi :
"Had their spicy shoyu and noukou shoyu ramen. Really liked the spicy one! Can request for oomori/tokumori(extra noodles) for free. Got free boiled eggs for topping for check in on fb. Interior was nice and clean but you have to climb stairs so if you bringing old folks, be mind." - Sara Rashka Rashid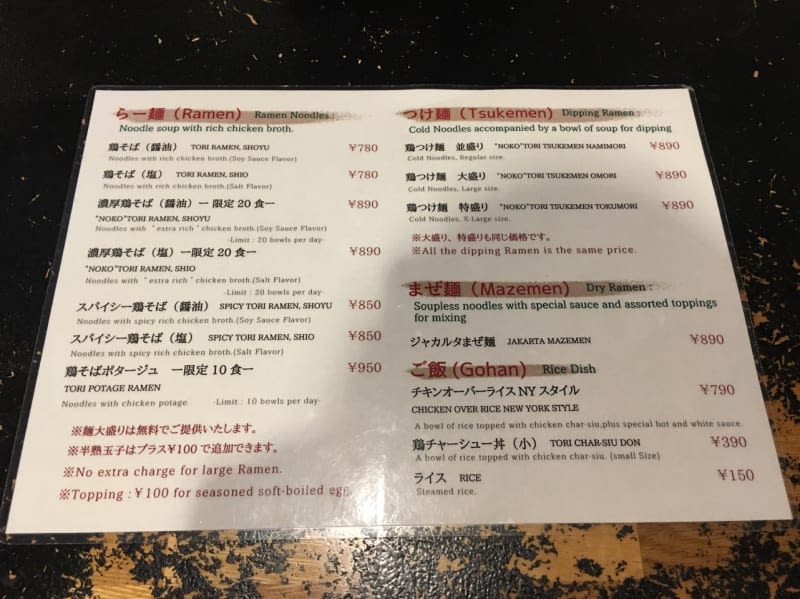 Menu in Ayam-YA Okachimaci
Information
| | |
| --- | --- |
| Menu under 1000 yen | Tori ramen Shoyu & Shio (780 yen) Chicken over rice (790 yen) Tsukumen cold noodles (890 yen) |
| Address | 4−10−1 IF Yamada Building, Taito, Taitō-ku, Tōkyō |
| Phone | 03-3834-6656 |
| Halal tips* | Halal certificate is visible, all meats used are Halal, owner/staff are Muslim |
| More info | Ayam-Ya Okachimachi |
3. Naritaya, Asakusa
Located in the never-sleep district in Tokyo, Naritaya Asakusa is almost always crowded and full of visitors. Nonetheless it's still worth a visit after an exciting journey to Sensoji temple, Asakusa shrine and many other museums in Asakusa. Naritaya is very famous with its ramen. One of the ramen you should not miss there is Mazesoba, a dry ramen without soup. It only costs you 700 yen to try this favourite menu. What's more? It also provides a praying space so you won't have to worry about finding another place to perform your prayers.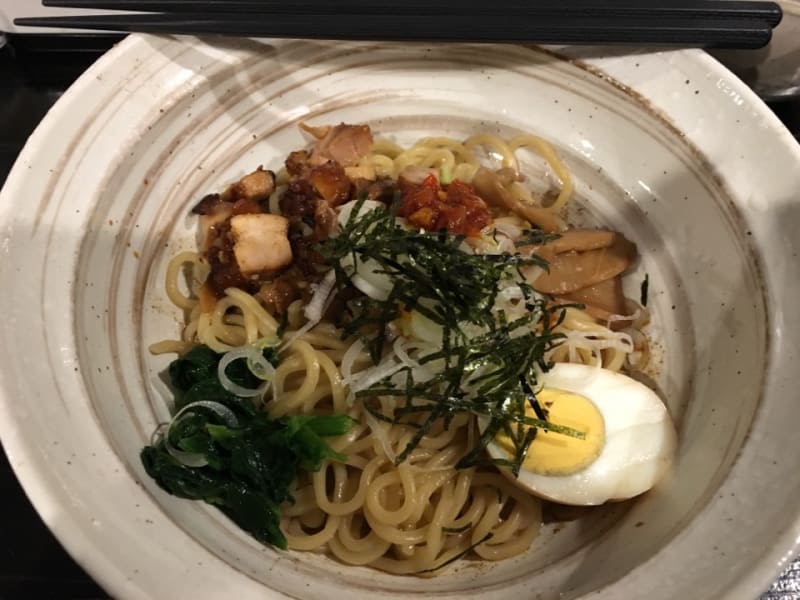 Mazesoba in Naritaya Asakusa by Aprillia Suandi
Review on Halal Navi :
"Located in Asakusa, a famous tourist soot in Tokyo, Naritaya is often fully occupied during weekends. It is worth waiting for, although I prefer to go there in weekdays to avoid the crowd😁 Among all the menus, my favourite is mazesoba, noodle with no soup, and karaage, the japanese style friend chicken. The price is very affordable too. And, they also provide praying space. But what I love the most from Naritaya is the ice cream! It's rice ice ream with soy milk and available in three flavours: vanilla, azuki (red beans), and kodaimai (Japanese ancient rice). Wish it is sold in Japanese supermarkets and I can easily get it when craving for ice cream!." - Aprillia Suandi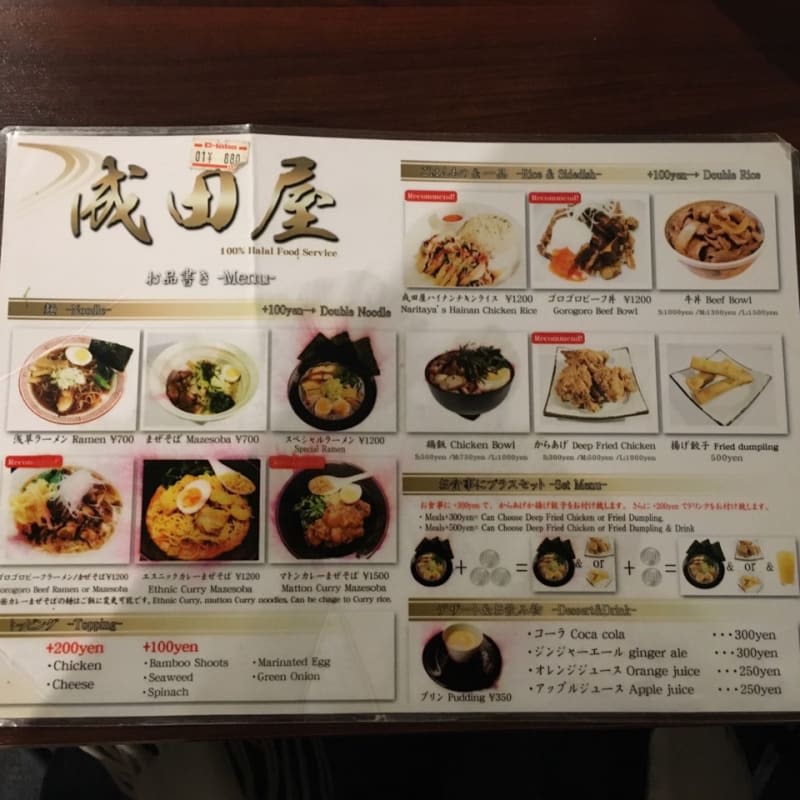 Menu in Naritaya Asakusa
Information
| | |
| --- | --- |
| Menu under 1000 yen | Ramen (700 yen) Mazesoba (700 yen) Medium chicken bowl (750 yen) |
| Address | Asakusa 2-7-13, Taito, Tokyo |
| Phone | 03-4285-9806 |
| Halal tips* | Halal certificate is visible, owner/staffs are Muslim, all meats used are halal, uses separate utensils for Halal dishes, prayer space available, alcohols are served. |
| More info | Naritaya Asakusa |
4. Sojibo Divercity Plaza, Odaiba
Soba might not be as popular as Ramen but never ever underestimate them! It has a brownish colour as it's made from buckwheat flour. The texture is much softer and less elastic than ramen. It is usually served cold in a bamboo tray with soup or other condiment dishes. Curious enough? Check out this cheap and Halal soba restaurant in Diver-city Plaza with only 600-800 yen!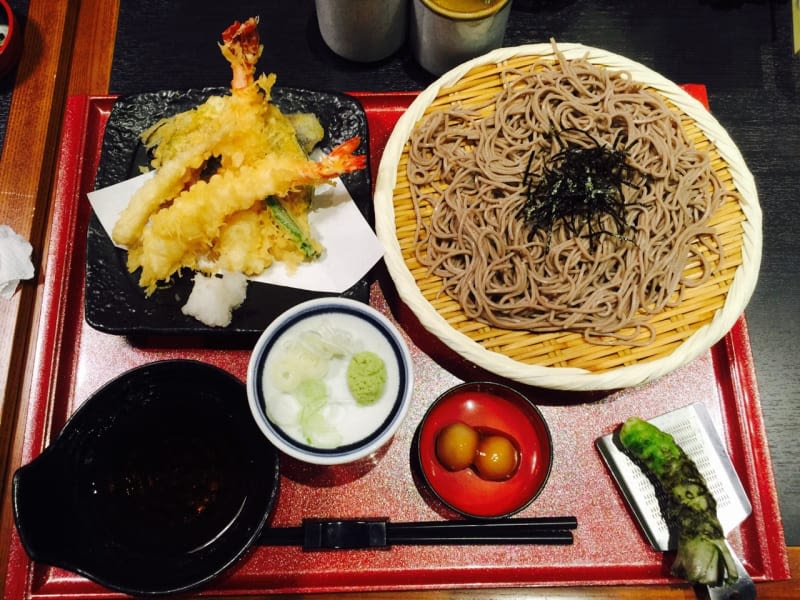 Tempura, soba, fresh wasabi and dango in Sojibo DiverCity Plaza by Najah Nasseri
Review on Halal Navi :
"The soba and tempura was delicious and the price very affordable especially given the portion sizes. A great dining spot after a long day out and about in Odaiba. There are also halal soba-based products like soba tea which you can purchase on your way out.." - Najah Nasseri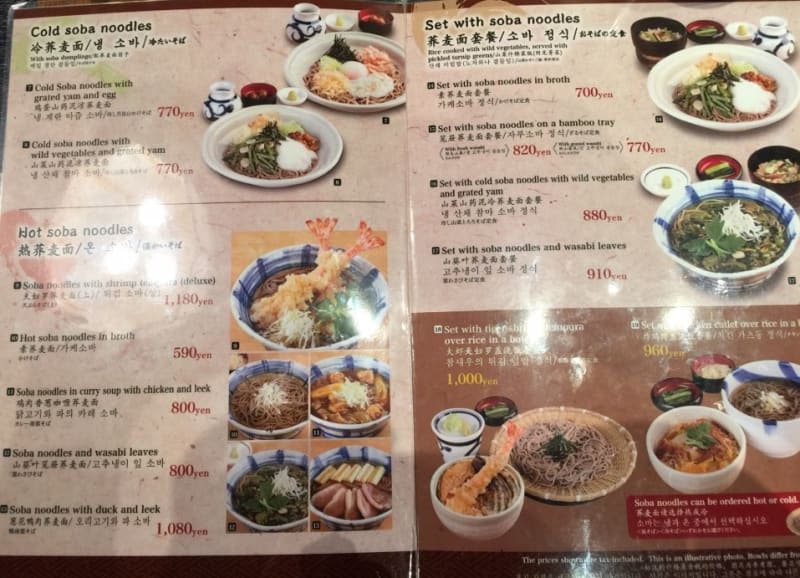 Menu in Sojibo DiverCity Plaza
Information
| | |
| --- | --- |
| Menu under 1000 yen | Hot soba noodles in broth (590 yen) Set of soba noodles in broth (700 yen) Cold soba noodles with grated yam and egg (770 yen) |
| Address | Aomi 1-1-10 , Diver City Tokyo Plaza 6F, Koto-ku, Tokyo |
| Phone | 03-5520-1310 |
| Halal tips* | Halal certificate is visible, alcohols are served. |
| More info | Sojibo |
5. Kaijin Ramen, Shinjuku
Kaijin Ramen has been operating for 8 years and is very popular with its 100% fish based ramen. You can get a bowl of ramen for 830 yen. But if it is not enough to satisfy your tummy, don't worry, you can order ramen with spicy onigiri (rice ball) for 980 yen. Although this restaurant is not Halal certified, they do not use any pork or alcohol in their ingredients. Do ask them to swap the chicken topping with shrimp ball as their chicken is not Halal.
Tips: Save your onigiri for the last and put it in the remaining broth once you've finished your ramen. Oishii!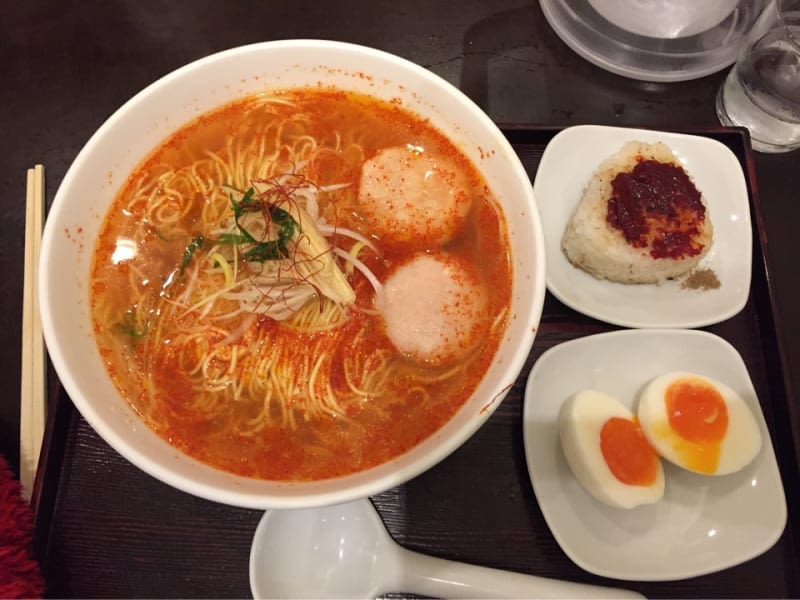 Spicy seafod base ramen with rice ball in Kaijin ramen by Mariam Roslan
Review on Halal Navi :
"... I didn't expect the portion was too large even though we just having standard size of ramen. I decided to took the spiciest one!! Actually i just wondering japanese hottest and spiciest level. i thought it just standard range of spicy but i was wrong and lil bit regret about it. It was tooooo spicy though 🔥😝 I love their prawn ball. Aaaa.

Their ramen so good even though my nostril water keep running😅😁 We ordered homemade salt egg for topping. I thought it was just like malaysian one. It just a lil bit salty compare with malaysia's salt egg. I guess since many muslim already has dine in here, they seems know what we can and cannot eat just like chicken ball and whatever else. I can give 7 over 10. Another 3 lost by long queue 💁🏻..." - Mariam Roslan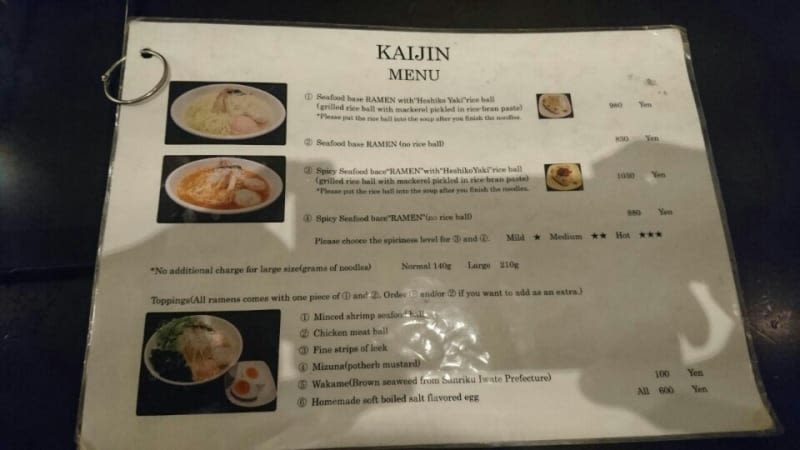 Menu in Kaijin Ramen
Information
| | |
| --- | --- |
| Menu under 1000 yen | Seafood base ramen without rice ball (830 yen) Seafod base ramen with rice ball (980 yen) |
| Address | Sanraku Building 2F, Shinjuku 3-35-7, Shinjuku, Tokyo |
| Phone | 03-3356-5658 |
| Halal tips* | Seafood only menu is available, meat and chicken are not halal, some non-Halal dishes are served, alcohol is served. |
| More info | Kaijin Ramen |
6. T's Tantan, Chiyoda
If you ever pass by Tokyo station, this vegetarian ramen can be a good choice for your meal any time of the day. You don't even have to get out from the gate as it's located inside the station. Which means all you need to do is stop by Tokyo Station, fuel up your tummy with some delicious vegetarian ramen, then hop into the next train and continue your journey! Why don't you give their black sesame veggie ramen a try, for only 880 yen 😉
Tips: Try to look for Yaesu south exit and you will see a food hall called Keiyo street. You will soon find the restaurant from that hall.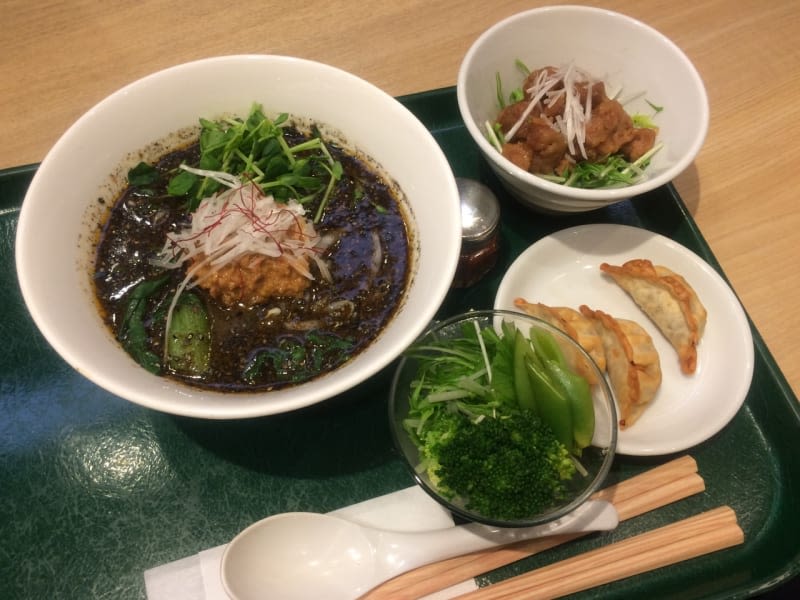 Black sesame flavored ramen in T's Tantan by Ndanazihah
Review on Halal Navi :
"I thank them for opening this vegetarian restaurant at Tokyo Station ーthe central mobility of the city, so it's very convenient for Muslim and vegetarian travelers who want to enjoy Japanese dishes while sticking to their dietary habits. I saw many foreign faces when I was there. Their specialty is ramen, and they serve also some other 'fake meat'-based menus like gyoza and karaage that are all actually made from soybeans. To me, the karaage tastes like "tempeh", and it's oishii! ..." - Ndanazihah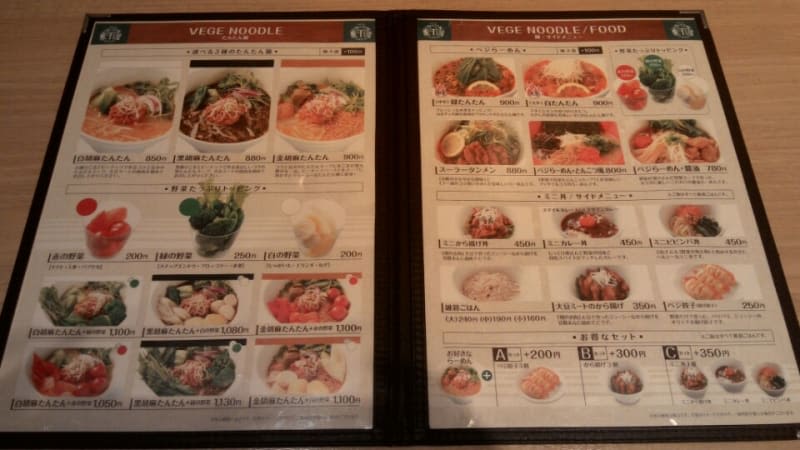 Menu in T's Tantan
Information
| | |
| --- | --- |
| Menu under 1000 yen | Vege ramen shoyu (780 yen) Tonkatsu style vege ramen (800 yen) Shirogoma Tantan (850yen) Black sesame ramen (880 yen) |
| Address | Marunouchi 1-9-1 Keiyo Street, Chiyoda, Tokyo |
| Phone | 050-5789-6529 |
| Halal tips* | Vegetarian menu is available |
| More info | T's Tantan |
7. Malay Asian Cuisine, Shibuya
After all the ramen-sushi hunting, you might miss hometown food at some point. Admit it! Need no worries as Malay Asian Cuisine is there for you! Just go to Aoyama street in Shibuya and find a Family Mart building and you'll find this restaurant on its second floor. It's a bit of a walk from the station though but just think of it as a short exercise before your meal :p.
Having a wide range of menu, we are sure you can find all kind of Malaysian foods you have been longing. You can order their bean curd laksa for only 780 yen or if you want some rice, try their chicken chop rice for 980 yen!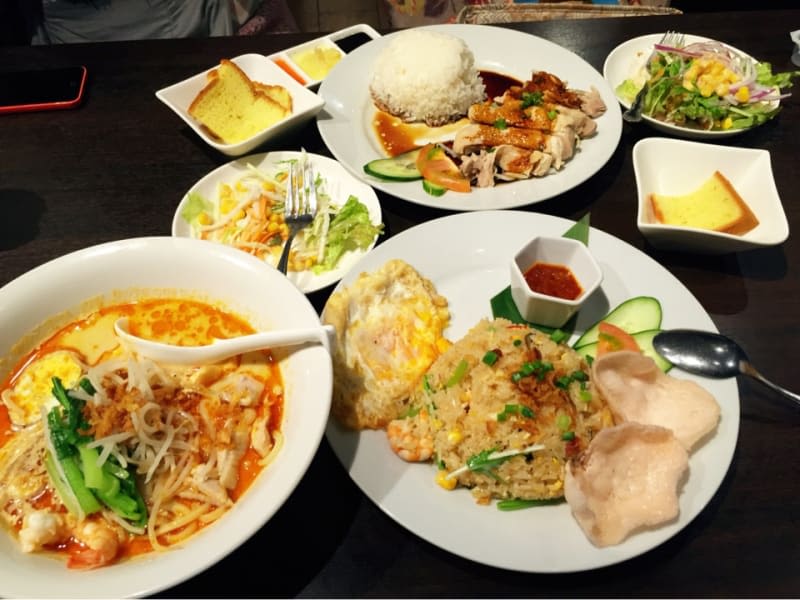 Bean curd laksa, fried noodle and rice chicken in Malay Asian Cuisine by Selvylicious
Review on Halal Navi :
"I went here with my friend last time and we had Char Kue Tiaw and Curry Laksa. For me a Char Kue Tiaw lover like me,their Char Kue Tiaw is 3 out of 5 points as it lacks of garlic and spice.And for the Curry Laksa is 3.5 out of 5 points." - 'Atiqah Jasni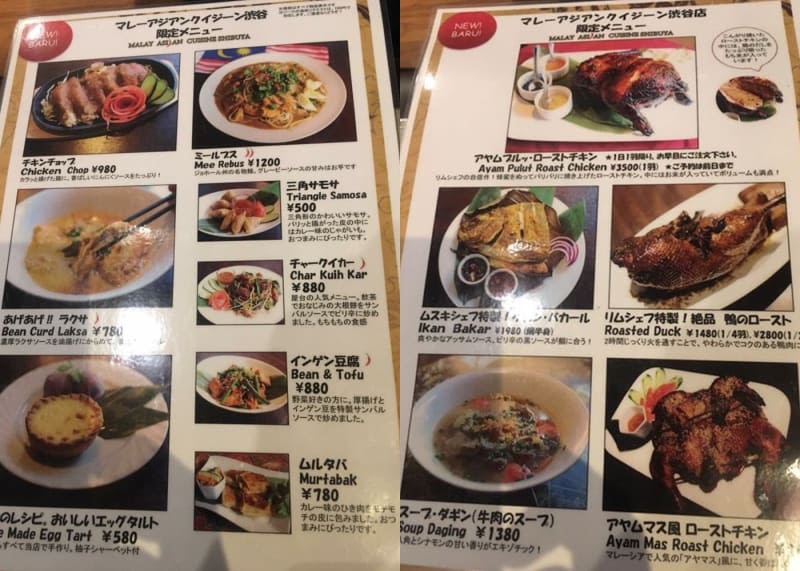 Menu in Malay Asian Cuisine
Information
| | |
| --- | --- |
| Menu under 1000 yen | Bean Curd Laksa (780 Yen) Char Kuih Kar (880 yen) Chicken Chop (980 yen) |
| Address | Sanwa Aoyama 2F, 2-9-9 Shibuya, Shibuya, Tokyo |
| Phone | 03-3486-1388 |
| Halal tips* | Halal certificate is visible, owner/staff are muslim, all meats used are Halal. |
| More info | Malay Asian Cuisine |
8. Sekai Café Oshiage, Sumida
Sekai Cafe Oshiage caters not only Muslim customers but also the need for people with other dietary restriction. It is very close to Oshiage station (near Tokyo Sky Tree!). They provide free wi-fi and power sockets on every seat, which is basically the only thing you need when you're travelling outside! You can get their scrumptious and fulfilling vegetable bowl for only 750 yen but there is plenty other menus that you can get under 1000 yen.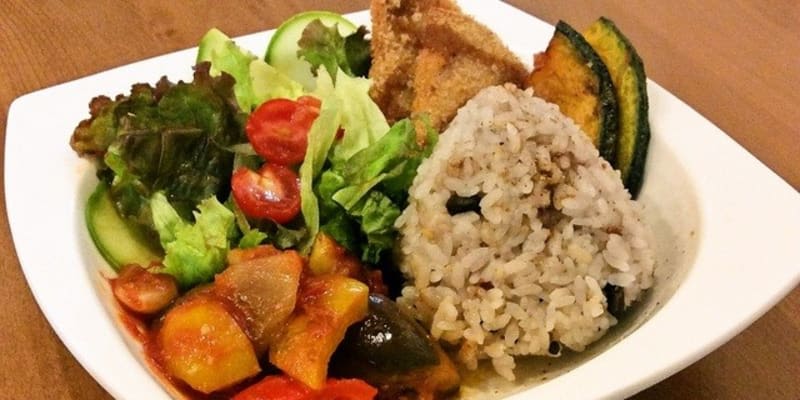 Vegetable bowl via owner of Sekai Cafe in tabelog
Review on Halal Navi :
"A perfect restaurant for those with dietary needs: Muslim, vegetarian, organic eaters and other allergic dietary. The ambience is very relaxing and it has a spacious room on its second floor. The wifi works well, overall i would recommend this cafe!" - Amir Abdulazeez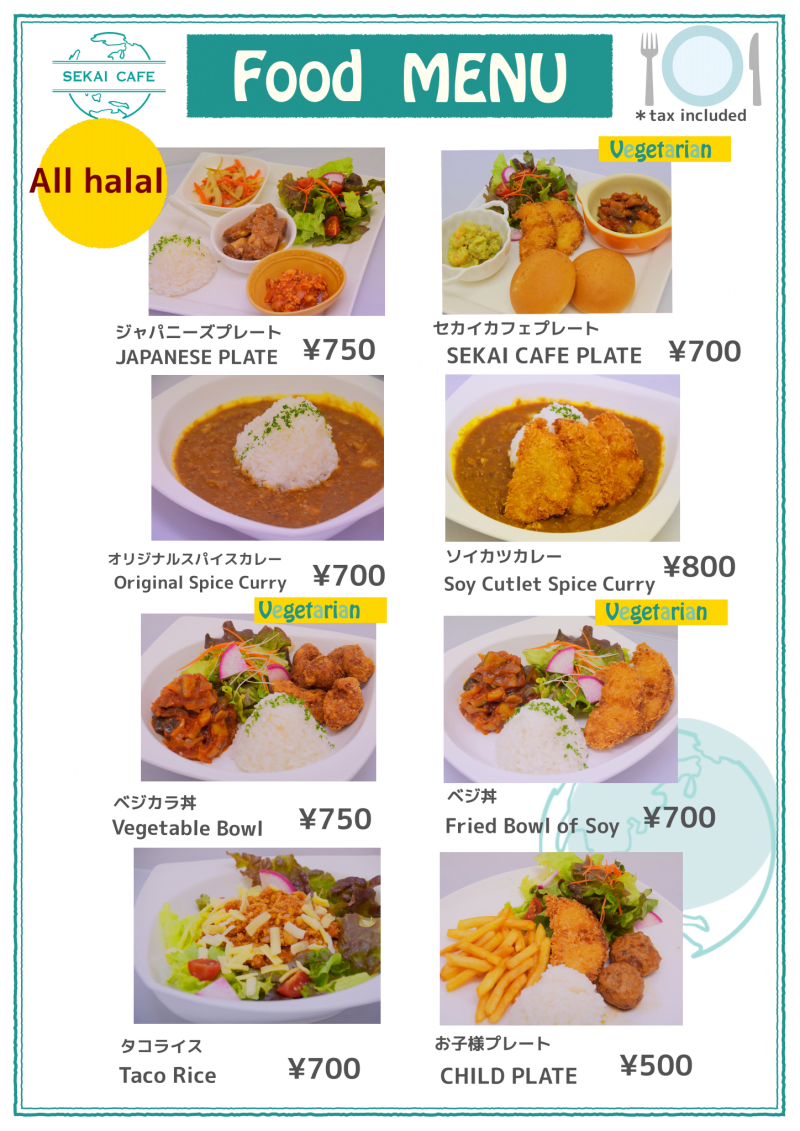 Sekai Cafe Oshiage Menu via Sekai Cafe
Information
| | |
| --- | --- |
| Menu under 1000 yen | Sekai Cafe Plate (700 yen) Japanese Plate (750 yen) Vegetable Bowl (750 yen) |
| Address | Narihira 2-16-8, Sumida-ku, Tokyo |
| Phone | 03-6284-1760 |
| Halal tips* | Halal menu available |
| More info | Sekai Cafe Oshiage |
9. Chicken Man, Ueno
If you miss eating fast and instant fried chicken, you can always go to Chicken Man in Ueno! The chicken is juicy and you will be assisted with their staffs who speaks English! Not only that, if you live in Tokyo you can just call them three days in advance and they can deliver the food to your doorstep. The price is also quite cheap ranging from 300 yen - 900 for a different kind of chicken dishes. Perfect for those who are on money diet :p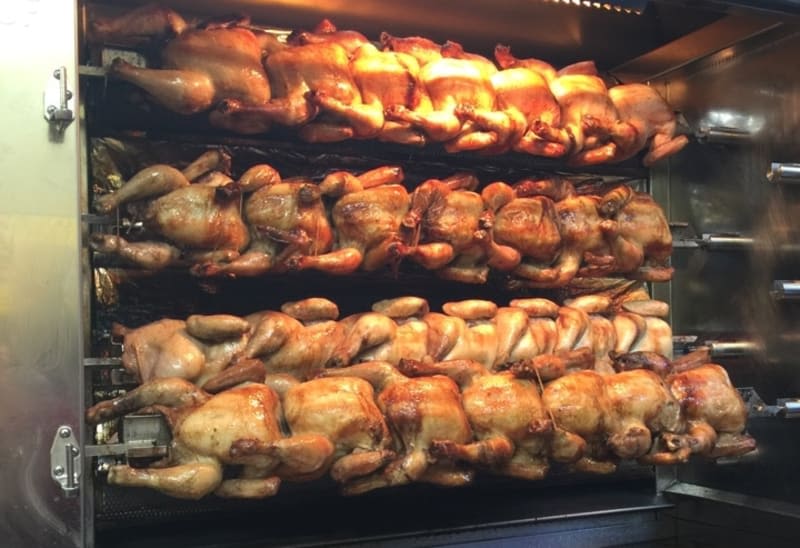 The roasted chicken in Chicken Man Ueno by  Hairol Z A Mokti
Review on Halal Navi :
"It was an awesome meal ~ Our pack was quite full with the meal ~ very good value to money compared to the food in Japan .. Will come again ~ Very very friendly staff 😀" - Danial Fahmi Zamberi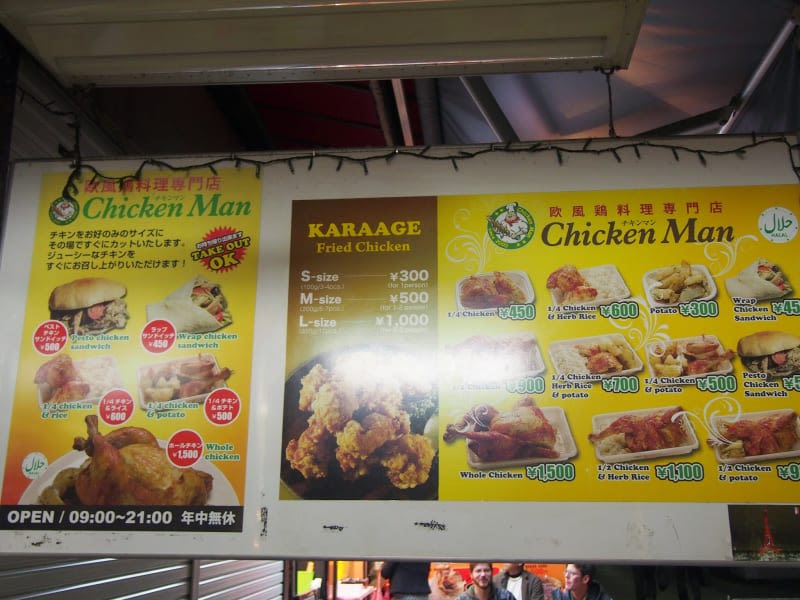 Menu in Chicken Man Ueno
Information
| | |
| --- | --- |
| Menu under 1000 yen | Karaage fried chicken (300-1000 yen) Wrap chicken sandwich (450 yen) 1/4 chicken and rice (600 yen) |
| Address | 1F Center Building 4-7-8 Ueno, Taito, Tokyo |
| Phone | 03-3835-8089 |
| Halal tips* | Halal certified, owner/staff are Muslim, alcohols are served |
| More info | Chicken Man Ueno |
10. Merah Putih Café, Shinjuku
As the name indicates, this is an Indonesian restaurant serving all kind of Indonesian delicacy. Merah Putih Cafe was founded in 2009 by an Indonesian who used to be a student in Tokyo. It offers a wide selection of Indonesian dish that is hard to find anywhere else like gado-gado, meatball soup (bakso), satay Padang, fried banana ice cream and many more! Some of their cheap and worth to try menus are gado-gado (600 yen), meatball soup (750 yen), or if you want something heavier you can order their fried rice (980 yen).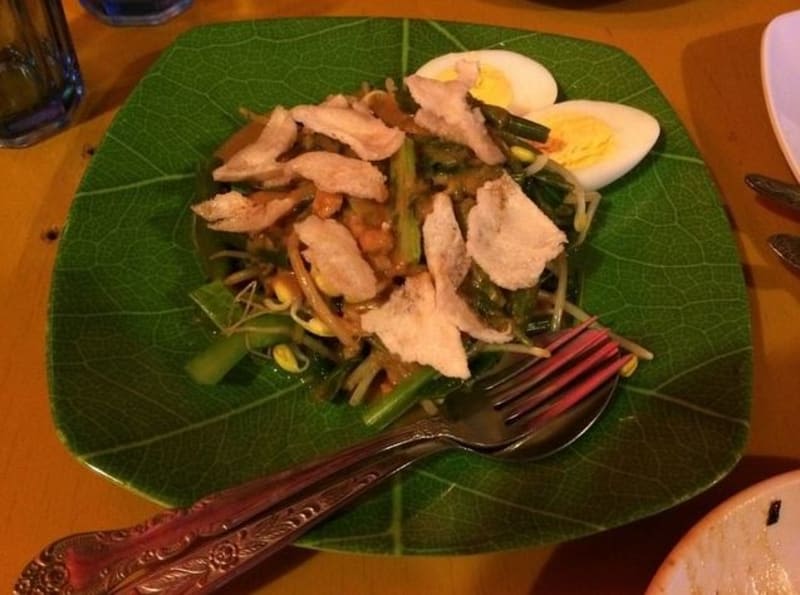 Gadogado in Merah Putih Cafe via tabelog
Review on Halal Navi :
"Finally, today I went this restaurant I just always saw it from people reviews at halal navi I'm so surprise because this restaurant remind me of warteg or padang restaurant in Indonesia And also the taste still the same. Spiciness and everything is just perfect So you can go from Tuesday-Sunday (Monday is closed) from 12.00-21.00 The taste is the best for Indonesian food at Japan" - Ufni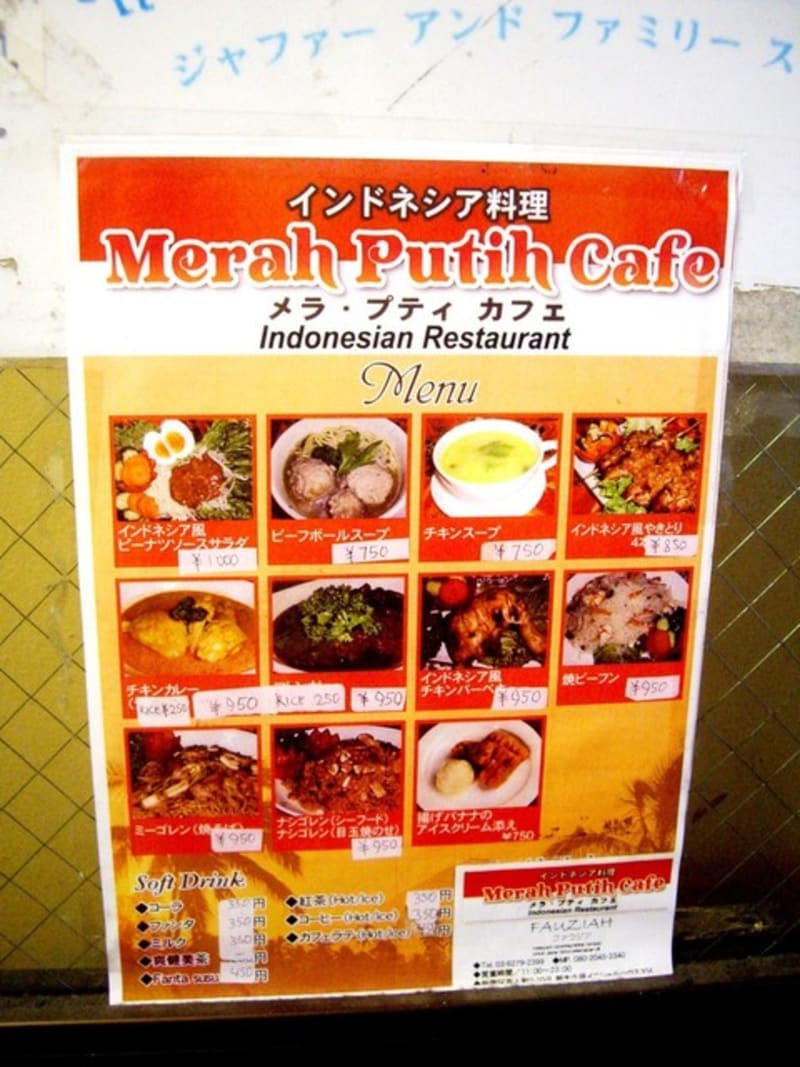 Merah Putih Cafe menu via tabelog
Information
| | |
| --- | --- |
| Menu under 1000 yen | Gado Gado (600 yen) Meat ball soup (750 yen) Fried rice/noodle (950 yen) |
| Address | Shin-okubo Initial house 304, 2-10-9 Hyakunincho, Shinjuku, Tokyo |
| Phone | 03-6279-2399 |
| Halal tips* | Halal status verbally confirmed by staff, owner/staff are Muslim, alcohols are served |
| More info | Merah Putih Cafe |
11. Nasco Food Court, Shinjuku
One of Halal certified Indian & Arabian restaurant option to go to while you're near Shinjuku. The biryani rice is definitely a must try menu here. It has a rich flavour and scent from the many spices used in the cooking process. You can eat the biryani rice with either chicken, fish, egg or mutton for only 600 - 800 yen. What an offer! Other than the restaurant, Nasco Food Court also sells spices and other Halal ingredients in its Green Nasco shop.
Tips: Don't forget to take out Yakitori (bbq chicken) as it costs only 100 yen, 150 yen if you eat it inside the shop.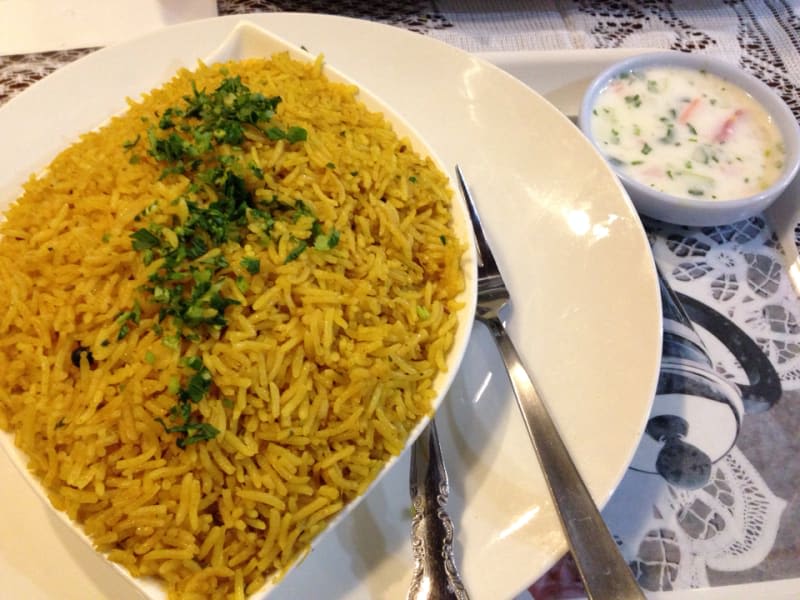 Biryani rice in Nasco Food Court by  Nur Safira Assyifa
Review on Halal Navi :
"They have 4 kinds of biryanis and barbecued chicken only. But all of them are so tasty and very affordable. I can strongly recommend this place." - Nyudo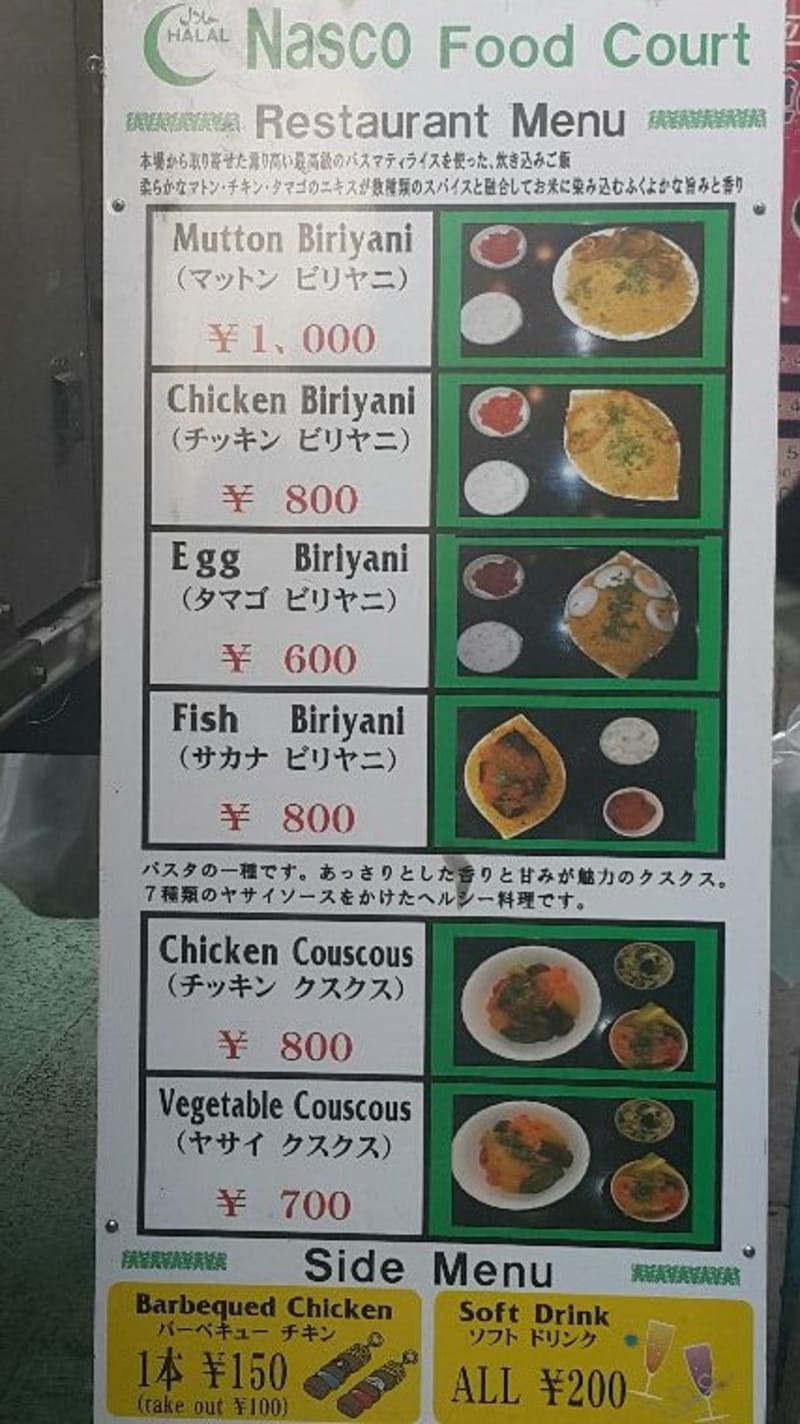 Menu in Nasco Food Court
| | |
| --- | --- |
| Menu under 1000 yen | Egg biryani (600 yen) Vegetable cousvous (700 yen) Fish/chicken biryani (800 yen) |
| Address | Initial Building Annex 1F, Hyakunincho 2-10-8 Shin-Okubo, Shinjuku |
| Phone | 03-4086-8631 |
| Halal tips* | Halal certificate is visible |
| More info | Nasco Food Court |
12. Kebab Cafe, Shibuya
Kebab Cafe is very popular among Muslim tourists in Shibuya. Not only by their cheap (only 500 - 900 yen!) and fulfilling kebab menus but also by their great hospitality. Although the place is rather small it is still quite cosy and comfortable even for young children. The kebab menus come with different variation; rice, tortilla and wrap.
Tips:  Try to look for the H&M building in Shibuya, Kebab Cafe should be behind it!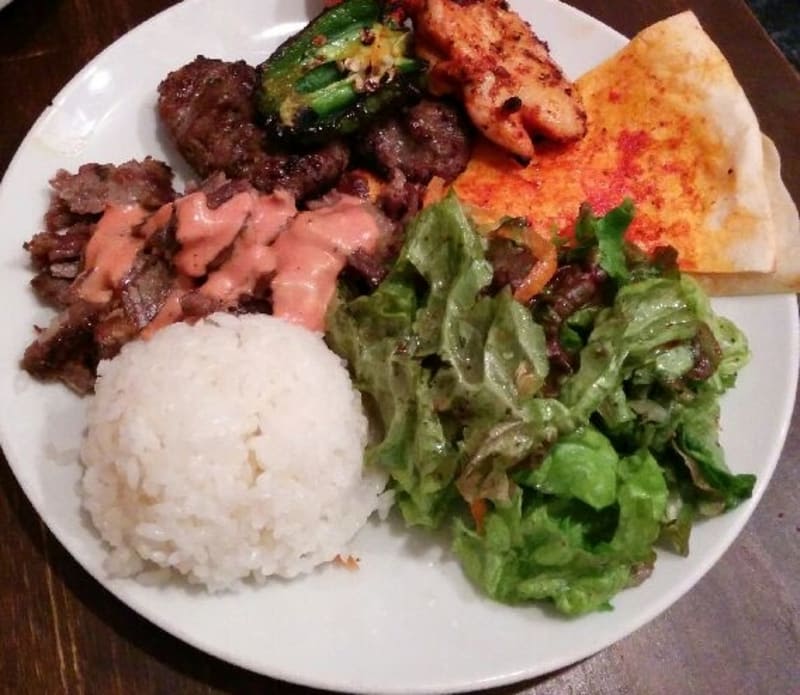 Kebab with rice in Kebab Cafe Shibuya by Abbas Sanaseri
Review on Halal Navi :
"Went again back to this restaurant, its very delicious and the price is cheapest one I went by far and got full . I have 7 days left in Japan the reason I am posting is to thank the people for their corporation in this app, it helped me very much ." - Abbas Sanaseri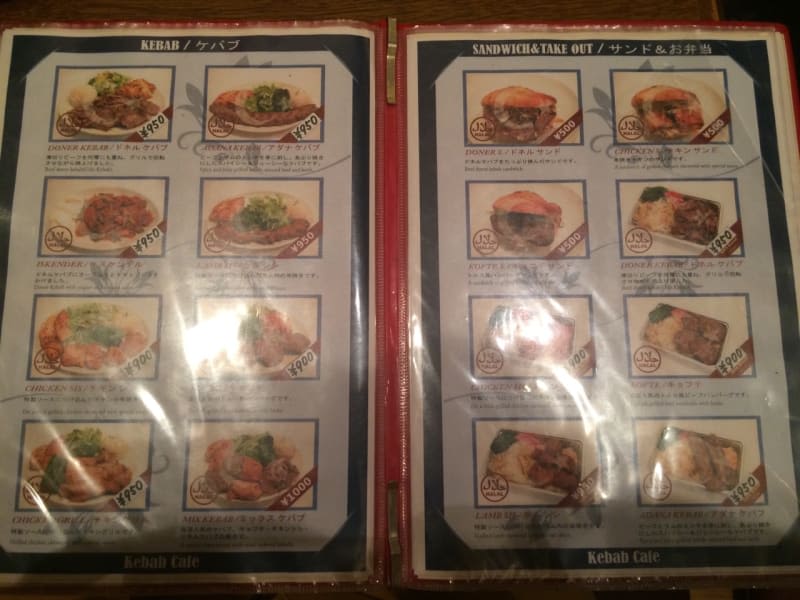 Menu in Kebab Cafe Shibuya
| | |
| --- | --- |
| Menu under 1000 yen | Sandwich kebab (500 yen) Kebab plater (900-950 yen) |
| Address | Beni Dogenzaka Bldg IF, 2-25-10 Dogenzaka, Shibuya, Tokyo |
| Phone | 03-3780-1367 |
| Halal tips* | Halal certificate is visible, owner/staff are Muslim, alcholols are served. |
| More info | Kebab Cafe Shibuya |
Still think Tokyo is expensive? 😉 Find out more affordable and Halal friendly restaurants nearby your place with the help of our Muslim foodies in our apps. All you need to do is download Halal Navi on your phone, register as a user and you can start checking the review written by other users! Don't forget to share your food reviews too 😉
*Disclaimer: The halal tips provided in this article are contributed by Halal Navi's user. Readers are advised to reconfirm the Halal status with restaurant owners.